Pool Cover
Thanks for helping with the pool cover!
It's important to keep the cover over the pool when it's not in use for 2 main reasons:
It keeps leaves out of the pool (saves on vacumming and keeps the water clear)
It decreases our chlorine usage (sunlight breaks down the chlorine quickly and it's one of the biggest costs of running the pool over summer)
Here's how to pull the cover back over:
It takes 2 people. 1 to operate the hand crank, and one to pull the rope.
Step 1: Pick up the rope and walk it to the side of the pool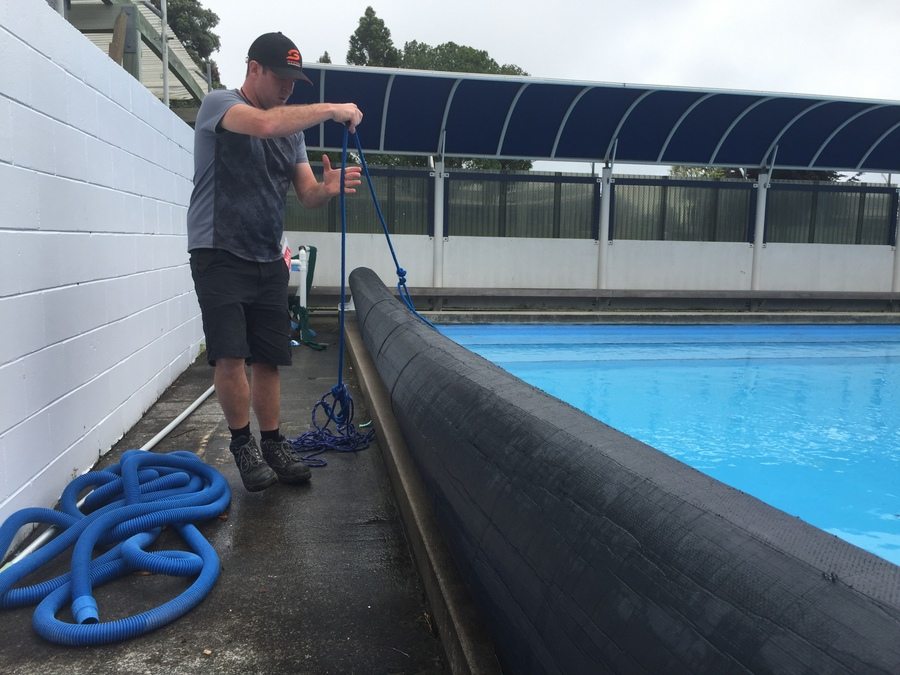 Step 2: Walk the rope to the front of the pool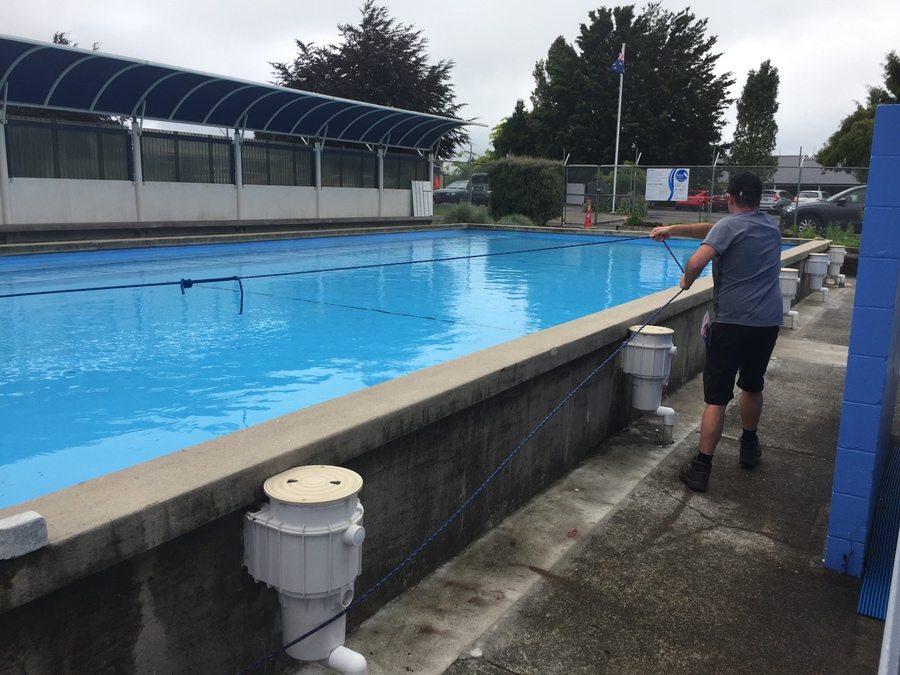 Almost there!
Step 3: Now you can start pulling the cover out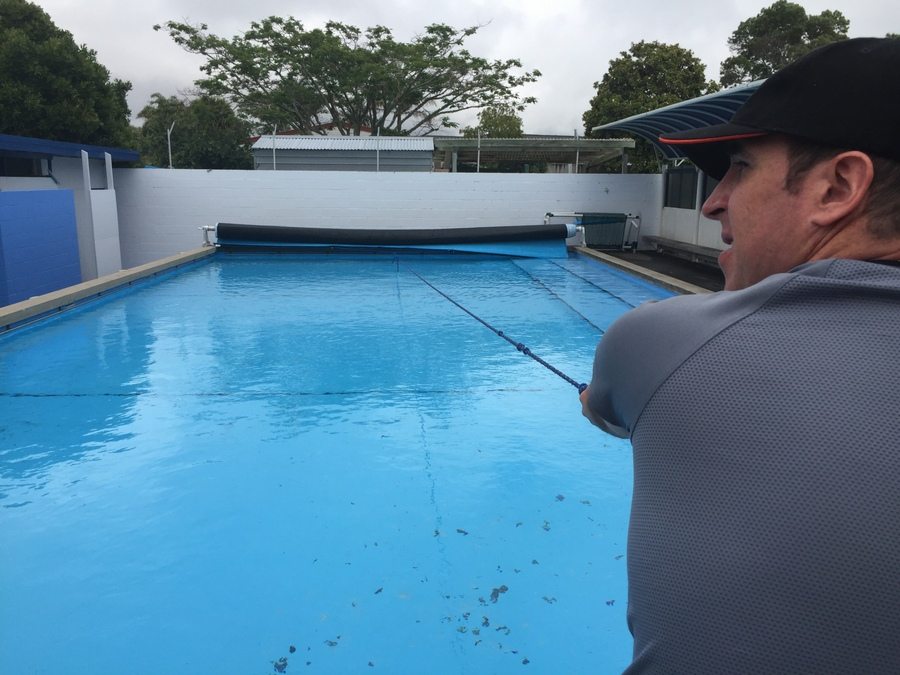 Step 4: It's a lot easier if someone helps you by turning the hand-crank
Close up of the hand crank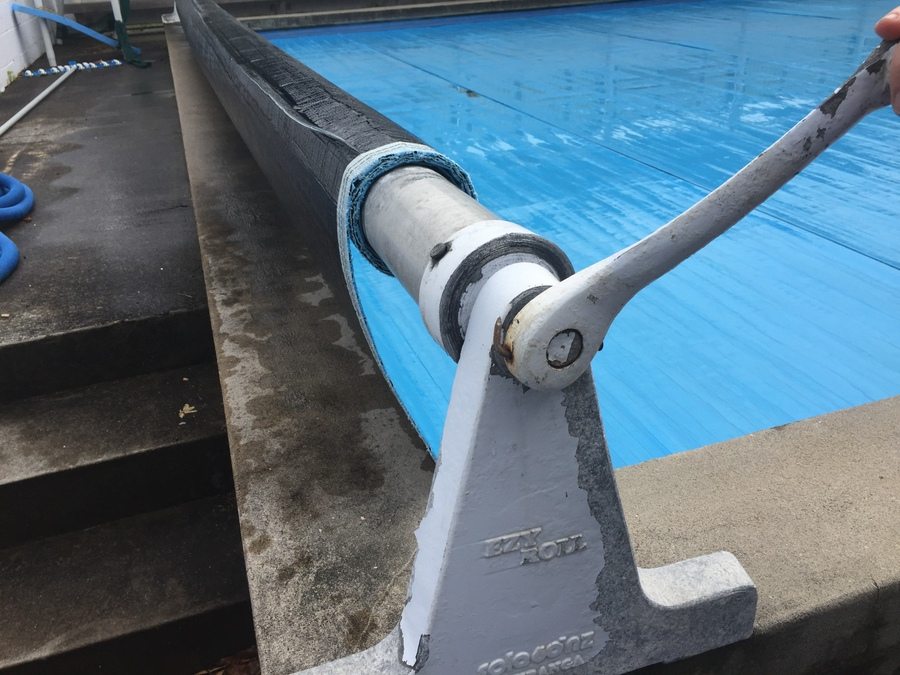 Step 5: Half way there, keep going!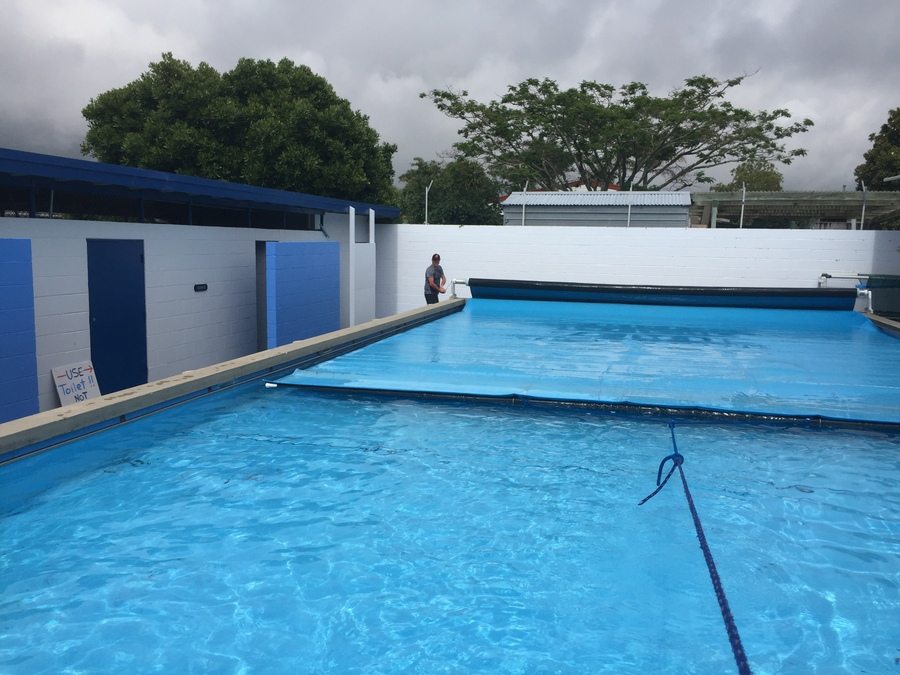 Step 6: Ensure there is no gaps and leave the rope on the ground. You're done!