INTENTION TO ENROL – IN ZONE
All children living in our enrolment zone are entitled to attend Matua School. Enrolments are taken at all levels throughout the year. If you are living in zone and haven't indicated to the school that your son/daughter will be attending at some stage, please fill out the form 'Intention to enrol – In Zone' and send it to the school. The act defines 'In Zone' where the child usually lives and it will be necessary to ask you to provide evidence that you are living inside the zone.
Proof of Residential Address:
Matua School has a Ministry of Education approved Enrolment Scheme in place. To comply with the provisions of this scheme, residential addresses will require verification before an enrolment is accepted. Please bring a copy of either a Tenancy Agreement or a Rates Invoice when enrolling.
BIRTH CERTIFICATE AND IMMUNISATION RECORDS:
As we are required to check birth certificates and immunisation records of New Entrant children, it would be appreciated if the birth certificate/passport, or appropriate residency documentation could be brought along to School as soon as possible for verification, if this has not already been done at the time of enrolment.
These items must be sighted prior to your child's attendance.
Because you live in our enrolment zone, your child is automatically entitled to attend Matua School. Please note, you will be asked to provide address verification when completing an enrolment form. Please complete and submit this Intention to
Enrol form in order that our records are updated and we can prepare for your child to attend our school.
ENROLMENT ZONE
From 1 January 2023 the Matua School enrolment zone has been reduced.  From this date, the zone will include the whole of the Matua Peninsula, with an eastern boundary of No. l Beach Road.
TRANSITIONAL ARRANGEMENTS
For families of students enrolled at Matua School at the end of 2022, whose addresses became 'Out of Zone' as a result of the Enrolment Zone amendment, there are Transitional Arrangements in place to support siblings to be enrolled.  These arrangements are effective for 6 years, or the end of 2028.  If you believe your child qualifies for enrolment via these transitional arrangements, please contact the school office.
INTENTION TO ENROL – OUT OF ZONE
If you are living outside of the enrolment zone, you may submit an 'Intention to enrol – Out of Zone'. This does not ensure enrolment but signals your interest in a placement for your child. If there are spaces available you will be asked to fill out an enrolment form. If we are unable to offer your child a placement you will be notified by letter or email.
Note to parent/caregiver: If you are living outside of the school's zone, it is only possible to secure a place at the school if there is a vacancy. The reason for setting up the enrolment zone is to ensure that our class sizes do not become too large and over-crowded. Children living outside the zone may obtain a place through a ballot system.
Each year the board will determine the number of places which are likely to be available in the following year for the enrolment of students who live outside the home zone. The board will publish this information by notice in a daily or community newspaper circulating in the area served by the school. The notice will indicate how applications are to be made and will specify a date by which all applications must be received.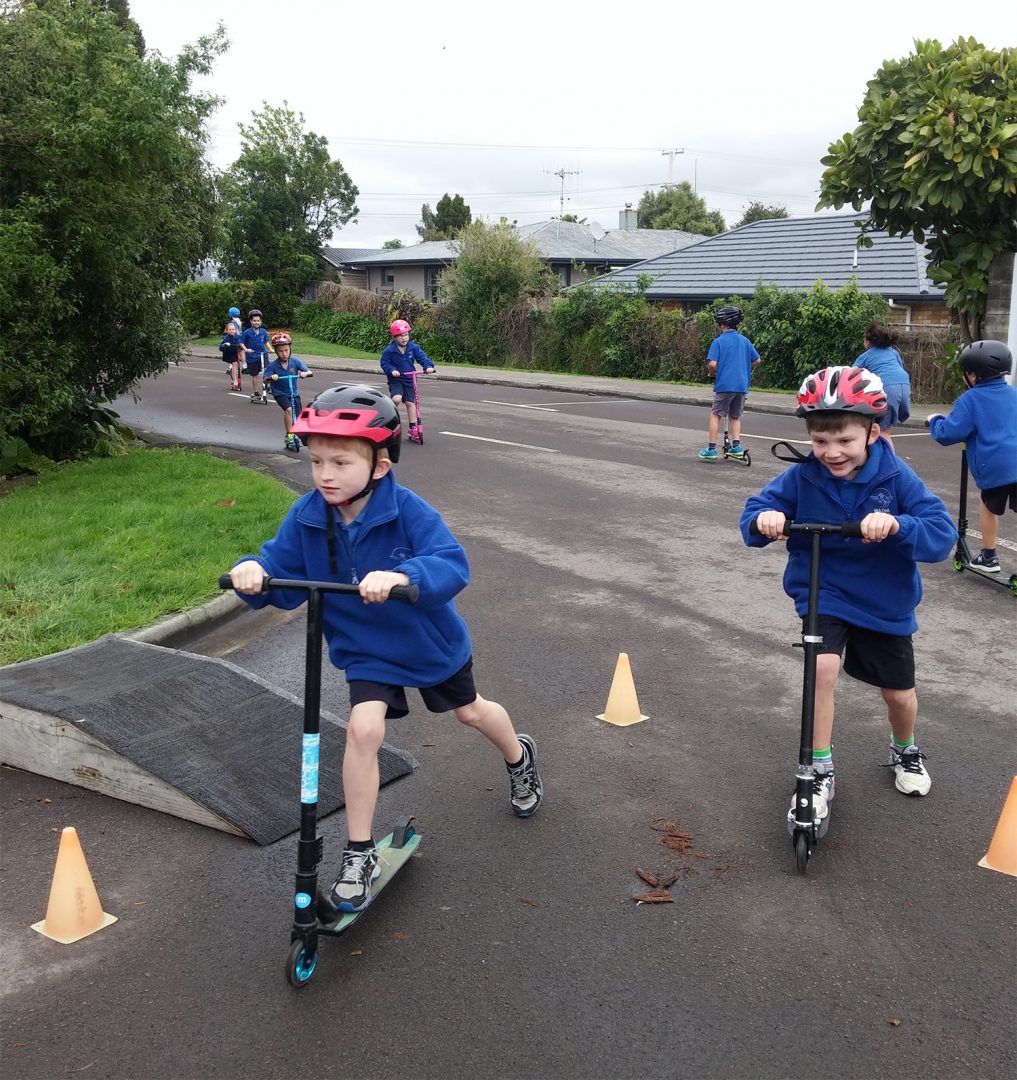 Applications for enrolment will be processed in the following order of priority:
| | |
| --- | --- |
| FIRST PRIORITY | This priority category is not applicable at this school because the school does not run a special programme approved by the Secretary. |
| SECOND PRIORITY | will be given to applicants who are siblings of current students. |
| THIRD PRIORITY | will be given to applicants who are siblings of former students. |
| FOURTH PRIORITY | will be given to an applicant who is a child of a former student. |
| FIFTH PRIORITY | will be given to applicants who are children of board employees. |
| SIXTH PRIORITY | will be given to all other applicants. |
If there are more applicants in the second, third, fourth, or fifth priority groups than there are places available, selection within the priority group will be by a ballot conducted in accordance with instructions issued by the Secretary under Section 11G(1) of the Education Act 1989. Parents will be informed of the date of any ballot by notice in a daily or community newspaper circulating in the area served by the school.
Applicants seeking second or third priority status may be required to give proof of a sibling relationship.
To enrol your child at Matua School, fill in the following "Intention To Enrol" form, and we'll be in touch.