Kia Ora,
and a very warm welcome to all students, families and other visitors to our school website.
Matua School is a vibrant learning environment which caters for approximately 495 'Matua Learners'. We have a range of facilities including a solar heated swimming pool, large field, all-weather turf, and flexible learning spaces.
We take pride in developing and fostering our students' talents to be successful in many aspects of their learning through our varied academic, sporting and cultural programmes. The foundation of these programmes is based on the characteristics of "The Matua Learner." While we focus on numeracy and literacy, we also believe in developing the whole child and ensuring creativity in our programmes. We are extremely proud of the ongoing achievements of our students. It is a privilege to lead Matua School where empowerment, ownership and diversity show that people and their creativity are key ingredients in a great learning environment.
Our staff is highly qualified, motivated and committed to providing an enriched, interesting curriculum to meet our students' needs and prepare them for future learning.
We are very well supported by our parents and diverse wider community, an
active Parent Teacher Association and encouraging Board of Trustees. We believe in strong, positive home-school partnerships where parents and teachers work together so our students reach their full potential and take full advantage of the learning opportunities provided at school. We value open communication – an essential component of these partnerships.
I believe the most important way to know if a school is the right place for your child to be educated, or for you to work in, is to spend time seeing, hearing and getting a feel for how the school operates. Please feel free to ring the office for a guided tour.
We look forward to meeting you.
Mr Marcus Norrish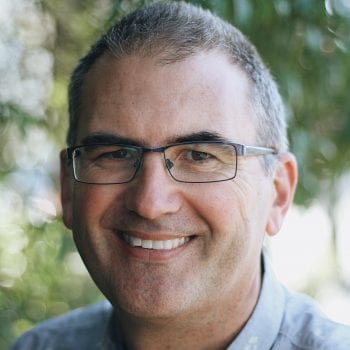 Vision/Mission:
Our vision is that the Matua Learner will be a confident,
engaged, actively involved lifelong learner.
Our History
Our Legend.
We visit the distant past of the Maori world to acknowledge the emblem which beautifies the main gate and is also worn proudly by students
attending Matua School.
Taane Nui Arangi, was motivated to obtain the knowledge stored in nga kete o te wananga (the three baskets of knowledge called uru uru Matua, uru uru rangi and uru uru tawhito) held in the upper most twelfth heaven. These baskets contained the knowledge that would be useful for mankind forever.
So Taane set off on his journey to the heavens to the retrieve nga kete. After climbing to the first, second, third and fourth heavens and reaching the eleventh heaven, a great bird, a kotuku (a heron), flew ahead guiding Taane to his destination, the upper most twelfth heaven, tiki tiki o rangi.
After finding the baskets on the tuahu (the shrine) at the twelfth and final heaven, Taane returned to papatuanuku with nga kete o te wananga, which had been placed in a kawe (a bag) named kawerau.
The baskets of knowledge were stored at first in hui te rangiora then, in a special ceremony, placed in a place of honour at rangi atea while the sacred white heron of single flight – te kotuku rerenga tahi remained in the heavens.
Matua School is symbolised by Taane leading students with the knowledge from the kete and setting them off on their learning journey during which they will confidently face life's challenges being open to advice and direction.