INNOVATIVE LEARNING
Our Beliefs: Sense of shared community responsibility.
Positive outcomes and achievement is enhanced by collaboration.
Vision Statement: Collaborative Teaching
Two or more professionals planning, teaching, assessing and reflecting together to meet the needs of students.
What is collaborative teaching?
Collaboration takes place when members of an inclusive learning community work together as equals to assist students to succeed in the classroom (Powell, 2011).
Collaboration is an integral part of Matua School
Effective collaboration is when all parties have mutual respect for each other
Collaboration is based on mutual goals
Collaboration depends on shared responsibility for participation and decision making
Individuals who collaborate share their resources
Individuals who collaborate share accountability for outcomes
Recognising that a student shouldn't be the responsibility of only one teacher, but of all teachers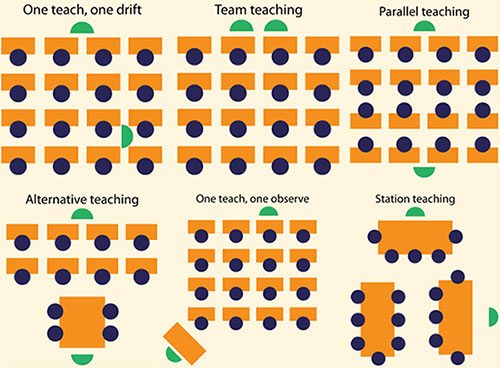 Collaboration enables educators to…
Allow more student voice and pathways so the learner is driving the learning
Meet individuals' needs with greater flexibility
Believe that the WE is more powerful than the I
Utilise our strengths, talents and abilities
Promote our motto: 'Learning today for tomorrow' this is one way we can support everyone in our learning community for the future
Learn and mentor off each other we must build better and more consistent best practice
Share collection and use of data and evidence to inform deliberate acts of teaching
Increase effective collaboration to improve practice, which leads to stronger pedagogy – the more effective a teacher is, the more a student will benefit