Heron Herald Term 2, Week 5, 2019
Matua School is proudly supported by…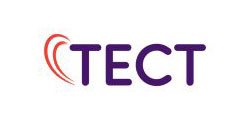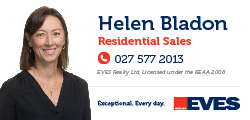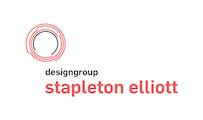 FROM THE PRINCIPAL'S LAPTOP
Welcome to the Heron Herald for week 5. We've had a great week ice skating and curling in the hall. If you haven't popped along, it will be open after school today and over the weekend.
BoT Elections
There are 4 candidates standing for our election. Voting papers were sent on Tuesday and I believe they have arrived in letterboxes today. Please take the time to read through the candidate statements and vote. The easiest way to vote is by returning your voting forms to the school office. Voting closes at noon on Friday 7 June. There are 3 vacancies on the Board. Canterbury Education Services is managing this process on behalf of the school.
Resignation
As you may have heard, I have resigned from my position as principal effective as of the end of this year. Whilst I thoroughly enjoy my position and know we have the most amazing staff and community, I have decided to take some time out with my own family. We have a committed and supportive Board of Trustees who will begin the process of finding the right person for the job.
Staff
We are delighted to welcome Mrs Abha Tandon to the Matua School staff. Abha is our new International Manager. She has hit the ground running and has lots of great ideas for our international department. We are fortunate to have a rich diversity of cultures in our school which I believe benefits all our learners.
Property
After gathering feedback from our community and working with the Ministry of Education, we have almost finalised our key projects for the next 5 years. These will include an upgrade of Rooms 4 and 5, and an upgrade of Room 15, 16 and 17. We are also looking forward to adding new games and activities to our concrete surfaces in the coming months.

SCHOOL INFORMATION
Absent Pupils – If your child is going to be absent from school for any reason, please notify the office. You can either send an email to office@matua.school.nz or you can phone 07 5769027 and leave a message on the absentee line. Please leave your child's name and room number, your name and the reason for their absence. If we do not hear from you, we do need to call and find out where they are. This is for the safety and well being of your child.
School Hours – We ask that children do not arrive at school before 8.15am each day. Supervision of children is provided from 8.25am each morning. The school takes no responsibility for the supervision of children in the school grounds, earlier than this.
Thank you for your co operation
TERM DATES 2019
Term 1 – Mon 4th February – Friday 12th April
School holidays – 13th – 28th April
Waitangi Day – Wednesday 6th Feb, school closed
Term 2 – Mon 29th April – Friday 5th July
Queen's Birthday – Monday 3rd June, school closed
School holidays – 6th – 21st July
Term 3 – Mon 22nd July – Fri 27th September
School holidays – 1st – 13th October
Term 4 – Mon 14th October – Thurs 19th December
Labour Day – Mon 28th October, school closed
ENROLMENT 2019
If you have a child due to start with us this year, please pop into the school office and pick up an enrolment pack asap. We are receiving lots of new entrant enrolments and are putting things in place for the rest of 2019.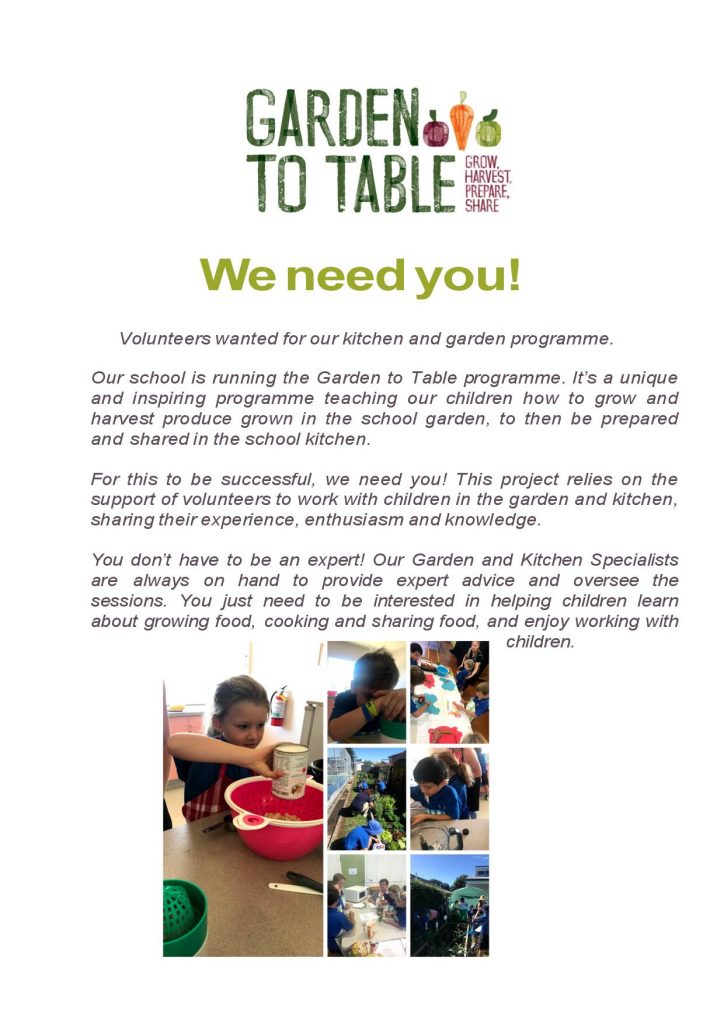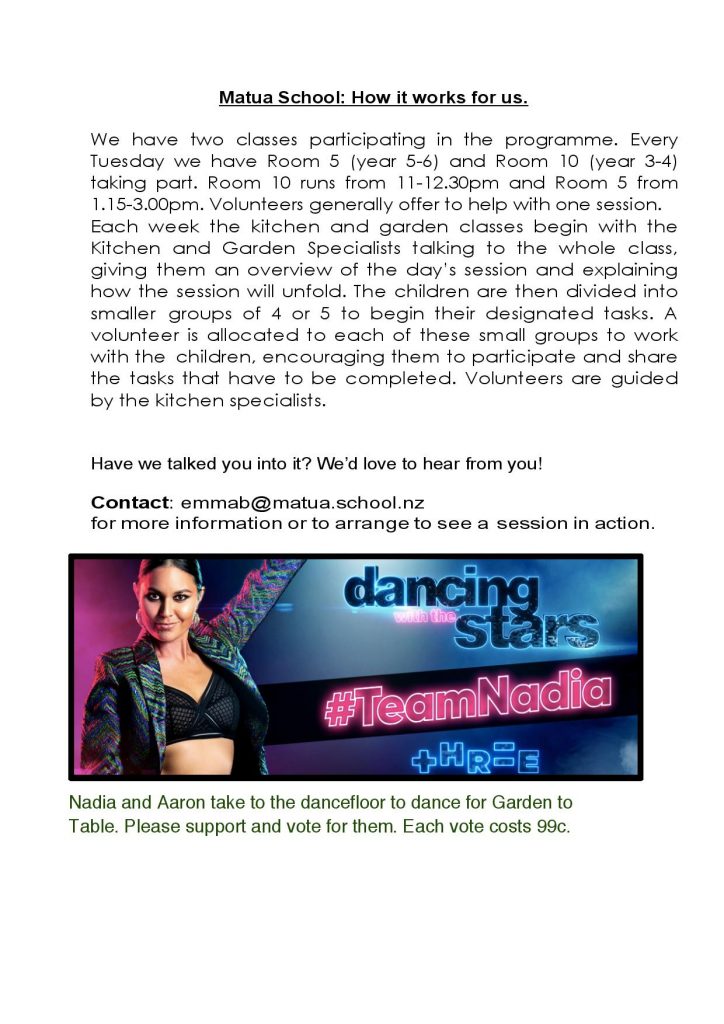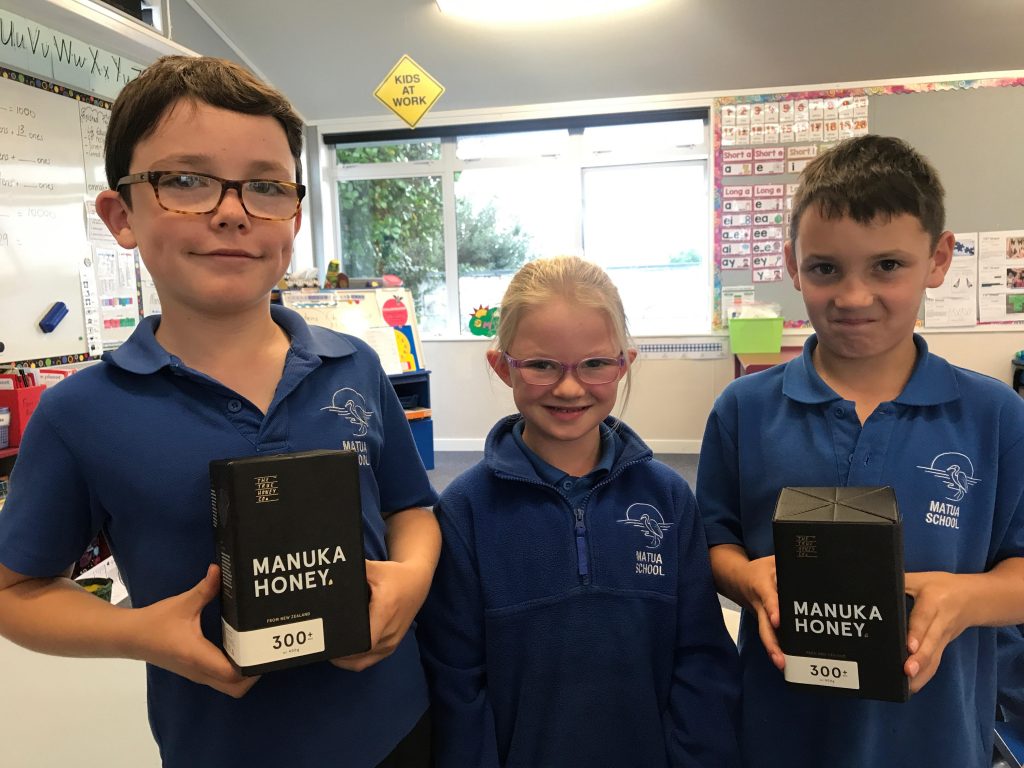 THE TRUE HONEY COMPANY
The True Honey Company donated 2 jars of MGO 300 + 400g Manuka honey to Garden To Table. The company was launched in 2016 and is built on a high beekeeper to hive ratio. They only place hives in dense stands of Manuka bush, deep within New Zealand's remote back country.
They are also offering our school and community 20% off any purchase. Go online to truehoney.co.nz and quote the code TTHCGTT.
HEAD LICE
Some students at school are presently infected with head lice.
Please check your child's hair today.
If head lice or eggs are found, please see your doctor or obtain the appropriate shampoo from your pharmacy and begin treatment immediately.
As head lice are contagious, it is suggested that you treat all members of the family at the same time.
Please see the attached notice from the Public Health Nurse.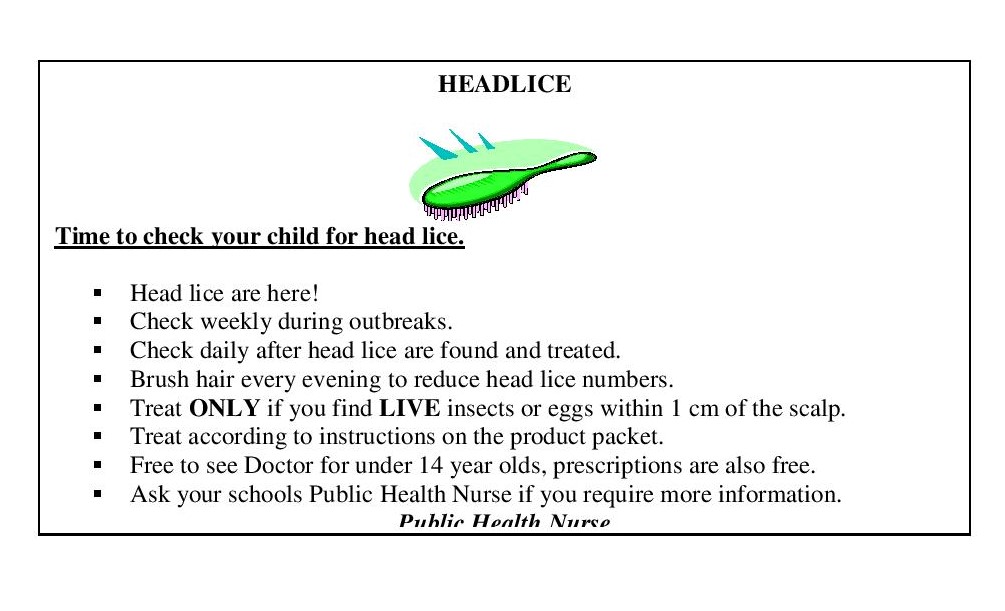 Our School App
We have a new school app to keep you up to date with events and notifications. Click on the button below to check it out.
Setting up with Kindo
Kindo is our new prefered payment and permission system. To help you learn how it works, we've added their new help sheet and video. We hope it helps.
SCHOOL BBQ TRAILER
MATUA SCHOOL
TRAILER BBQ FOR HIRE
Ideal for fund-raising events, catering for large crowds at home or at work.
$100 per week day
$150 for weekend
Includes 1x full gas bottle
Bond is required
For all bookings contact Matua School on 07 576 9027, after hours 021 023 60747.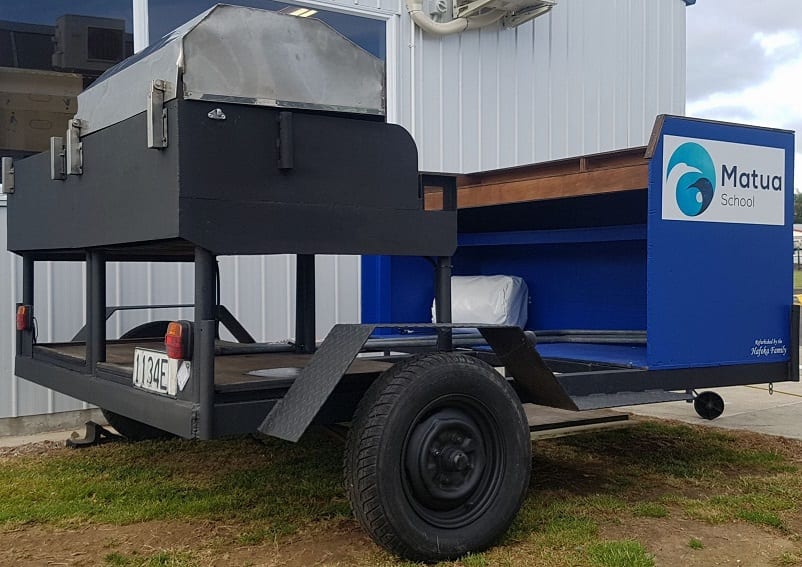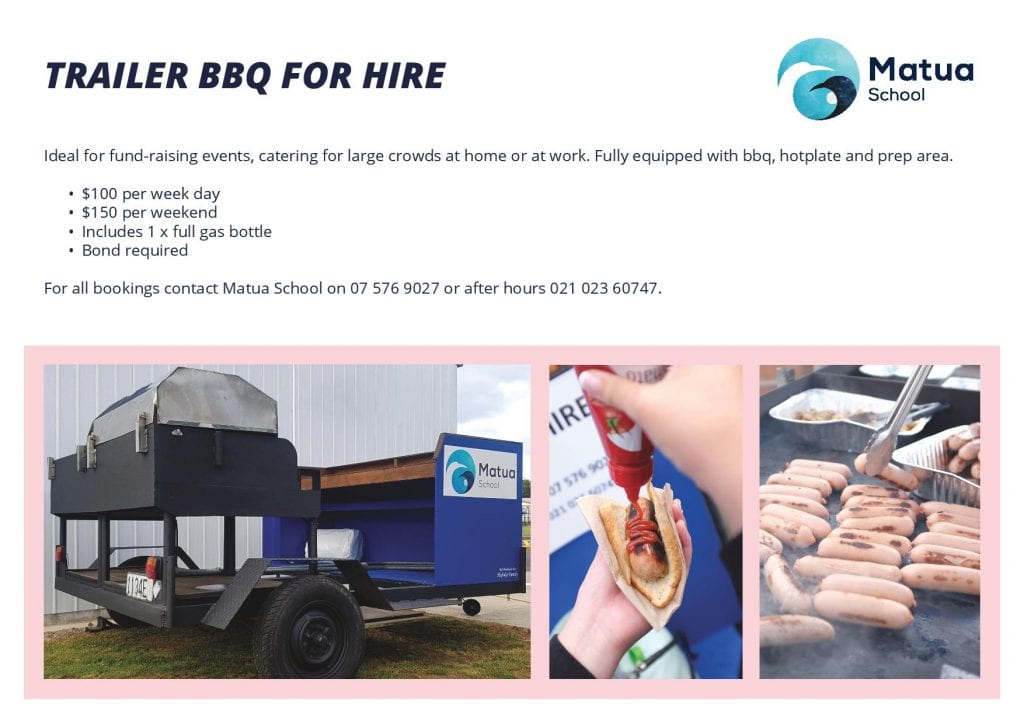 SPORT
Another busy start to a busy term of sport. Our first event of the term was the Amazing Race. This awesome event took place at Te Puna Quarry this year with a record number of teams entered. Whilst our teams didn't place anywhere they all had a fabulous time on a beautiful autumn day.
The following week we had a year 3&4 team and a year 5&6 team represent Japan in the Rippa Rugby World Cup. This massive event was held out in Papamoa this year at Gordon Spratt Reserve. Our year 3&4 team won only 1 of their pool matches before going ahead to win their quarter final and semi final in the bowl championship. Unfortunately they lost a hard fought battle to Greenpark School in the final and finished up 2nd in their division. Our year 5&6 team had a similar situation however lost all of their pool matches before going ahead to win their quarter final and semi final in the plate championship. Again they unfortunately lost their final to Welcome Bay School. A cold but fun day had by all.
Our school cross country was another successful day on the school calendar with beautiful weather to accompany us. Every student in our school did an absolutely amazing job at running their hearts out and doing themselves, parents and their teachers proud. Our top 8 year 4,5 and 6 students have now qualified to move on to the next step where they will participate at the East Cluster Cross Country event held this week at Waipuna Park in Welcome Bay.
Our budding gymnasts will be competing at the end of June in the ARGOS Gymsport competitions. Dolores has been busy training the girls and boys hard and making sure they are all up to scratch.
Winter sports are well underway so I will take a little moment to remind players, parents and spectators of our fair play code of conduct. Please remember they are only children, this isn't the Olympics and most of the time the refs/umpires are young volunteers who are doing the best they can. Lets encourage instead of discourage and remember to have fun!
                  FAIR PLAY EXPECTATIONS – Code of Conduct
Sporting Players
Good sport is about having a positive attitude. Play your part – play fair. To the best of your ability:
Play by the rules.

Never argue with an official.

Work hard to do your best at all times.

Turn up to practice.

Be a good sport and recognize good players and good plays by all involved.

Remember to thank your coach, the officials, the opposition and supporters.

Help others in your team when you can.

Avoid putting people down or bullying them.

Give it heaps and not get ugly.
Sporting Coaches
Good sport is about displaying a positive attitude. As a coach you set the standards. Play your part to help make each game a success – play fair. To the best of your ability:
Set personal behavior standards for yourself and those you coach to follow.

Give each player the same amount of your attention and time.

Provide every player with the same opportunities to play the game.

Never argue with the referee, encourage cheating or make excuses for losing.

Always be positive. Never shout at or ridicule players.

Respect players' efforts regardless of whether we have won or lost.

Encourage respect for the opposition and officials.

Keep winning and losing in perspective with personal challenge and enjoyment.
Sporting Spectators, Parents and Supporters
Good sport is about having a positive attitude. You can set the right tone and help make the game a success. Play your part – play fair. To the best of your ability:
Respect that people are involved in sport for fun and enjoyment.

Support good play and applaud good performance from all competitors.

Attempt to understand the rules of the game.

Learn the difference between supportive and abusive comments and rule out the latter.

Accept the decisions of officials and coaches.

Stay off the field. Do not interfere. Let the officials deal with situations on the field of play.

Display self-control on the sideline. Always be positive. Never shout at or ridicule players.

Show your appreciation to people who volunteer their time to make sport happen.

Remember that we are all capable of making mistakes.

Give it heaps and not get ugly.
The Otumoetai Eels are looking for a couple of Under 7 players (children born in 2012), who would like to give rugby league a go. Our team needs about 5 people, and its all about learning and having fun.
Here are a few photos of what our children have been up to. Our Amazing Race team out at Te Puna Quarry, Our Y3/4 netball team, Matua Magic with their coach Jo Goodson and Lewis crossing the finishing line at Waipuna Park. Lewis took part in the Tauranga Open Cross Country and came 2nd in the age 10 girls and boys category. Congratulations Lewis.
LIBRARY NEWS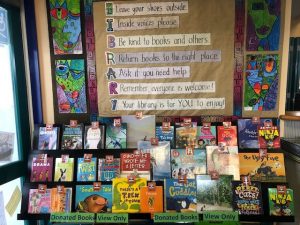 A big thank you to Judith for her soft textile knowledge and our fabulous new couch covers.  As we get into winter the children spend more time indoors and I would welcome any donated jigsaws.  The jigsaws needs to be complete and be small enough to be finished within a lunchtime break.
Donated Books
Thank you for the parents who have volunteered to help process donated books ready for our Matua Library.  From this week we have our first donated books on display before they are issued to the children or families who donated them.  Once they have had the first read the books will be placed for library-goers to enjoy in the library.  I am hoping by the end of term 2 the majority of books will be in our beautiful library.  I have asked children to give their feedback on the donated books and I will begin purchasing further books for later in the year.  Please feel free to email me library@matua.school.nz with titles of books which have caught your family's imagination and would be suitable for our library.  At school the children have opportunity to recommend books also and I have forms they can fill out with their recommendation in the library.  Many of our most favourite books are purchased this way.
2 of our library books have been returned to the library in Papamoa by mistake. These are R.L.Stine Goosebumps books ,Horrorland and One day in Horrorland. If anybody finds them self over that way visiting friends or family, please would you be able to pop into the library and collect them for us. Thank you in advance.
Happy reading and keep warm!  Tracey Donovan-Grammer
 

PITA PIT LUNCH
Every Friday your child is able to order a Pita Pit lunch, which is then delivered to school just in time for lunch. You need to place an order via 'Kindo' , by 9am on Friday morning. Please see the menu below. It does say 'every day' but we do only offer this option on a Friday