Heron Herald Term 2, Week 9, 2022
Matua School is proudly supported by…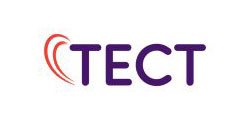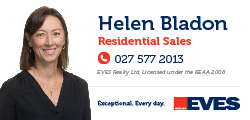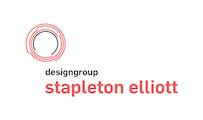 Kia ora koutou,
Matua School is served by a wonderful group of parents that make up our Board of Trustees. We would like to welcome Craig Williams to the Board of Trustees. Craig has been appointed by 'selection' due to a vacancy mid-cycle. Craig brings a number of skills to the team, including expertise in finance and management.
SchooI Board Parent Election 2022 – Nominations
Our school will be undertaking a parent election for 3 School Board vacancies. This process will start with the issuing of nomination papers to our caregiver community by Friday 15th July 2022.
We have employed CES to undertake the election process on our behalf. This year with legislative change, our nomination form and full instruction on how to place your nomination into our own School's Election website will be emailed to you if we have your email address in our database or you will receive it by post if we don't have your email in our database.
Nomination papers will also be available at the school office. The school will send those on to CES for processing upon receipt from candidates.
Nominations close on Wednesday 3rd August at 12 noon. Election day is Wednesday 7th September.
Farewell to Mrs Mason
As we come to the end of Term 2, we farewell our Room 11 teacher, Anna Mason. Anna is taking maternity leave so finishes with our best wishes for this next season – you will be missed! We will be welcoming Mr Scott Pratt to the junior team. Scott is an experienced teacher returning from working in Hong Kong. We look forward to introducing Scott to you in the near future.
Parent, Teacher, Student Conferences
Senior Students - Kids Can Ride
Y6 to Otumoetai Intermediate Showcase
East Cluster Winter Tournament
MIDDLE TEAM CERTIFICATE WINNERS
Here are our lucky Middle Team recipients of Matua Learner certificates. These children have all worked hard in their classrooms to earn their certificates and we are proud of them!
JUMP JAM
Jump Jam: It is really exciting to see so many children interested in doing Jump Jam on a Monday at lunchtime. Unfortunately, we did not have enough to enter the competition, so instead we will organise a team to perform for the school next term! Thank you for encouraging your children to join in with this fabulous dancing and exercise opportunity.
SPORT
It certainly has been a busy term of sport. We are back into the swing of things after Covid put everything on hiatus, which has meant a lot of tournaments throughout the term. The cross country season has now finished with the BOP Champs happening earlier this week. We took 4 runners to the event and all did so well with everyone coming in the top 10. Special mention to Seb, who is the fastest year 5 boy in the Bay of Plenty! Well done Seb, Holly, Roman and Oscar for running so well.
Earlier in the term our Rip Rugby team qualified in the top 2 from East and North Clusters to play in the BOP Rip Rugby World Cup event. Mr Hull had been coaching them throughout the term and was able to be with the team on the day. The team played really well on the day and ended up 9th overall. A really great effort from them all.
Our year 3&4 basketball team, the Matua Thunder competed in the Basketball World Cup event in week 7. By all accounts from their coach, they played such great basketball and won almost all of their pool games. The team ended up 8th overall but had such an amazing day playing a sport they love. Well done to all involved with the Thunder!
A reminder that Sports Payments can now be paid on Kindo. If your fees are still outstanding from last term these will be added onto your child's account and will need to be paid.
There is no school sport played over the school holidays apart from the first weekend so I hope everyone can enjoy their break from cold early mornings for at least a couple of weeks.
Thanks,
LUNCH ORDERS – EVERY FRIDAY
Lunch orders are available for delivery to Matua School each Friday.
We have two options available – The Matua Cafe and Subway
SUBWAY
Simply order your SUBWAY lunch online through you myKindo account by CLICKING HERE
Order (or cancel) any time before 9:00am on the day or schedule in advance.
Help? Visit support.mykindo.co.nz or call 09-869 5200 Mon-Fri, 8:00am to 4:00pm.
MATUA CAFE & EATERY
For Friday lunches from the Matua Cafe, place your order at the Cafe before 9:30am.  Orders will be delivered to school and handed out at the hall entrance at lunchtime.
To view the Matua Cafe & Eatery MENU, follow THIS LINK
TERM DATES 2022
Term 1, 2022 – Tuesday 1st February 2022 – Wednesday 13th April
Term 2, 2022 – Monday 2nd May – Friday 8th July
Term 3, 2022 – Monday 25th July – Friday 30th September
Term 4, 2022 – Monday 17th October – Thursday 15th December (12:30pm finish)
First Day of School 2023 – Tuesday 31st January
Our School App
We have a school app to keep you up to date with events and notifications. Click on the button below to check it out.
Setting up with Kindo
Kindo is our prefered payments system. To help you learn how it works, we've added their new help sheet and video. We hope it helps.