Heron Herald Term 2 Week 9
Matua School is proudly supported by…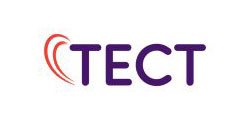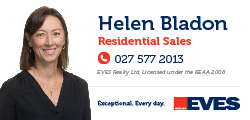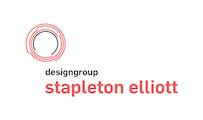 FROM THE PRINCIPAL'S LAPTOP
Kia ora and welcome to this edition of the Heron Herald.
It was great to see many parents and whanau visiting for our Open Afternoon yesterday. We know that student learning is accelerated when there are strong home-school partnerships and these events help support those strong partnerships. Remember, staff are almost always available via email or face to face between 8:30-9am or at after school pick up.
You may be aware that NZEI (teacher union) is negotiating their collective agreement at the moment. One of the key issues to address is the teacher shortage. This is now an issue that is impacting us at a local level as many schools are struggling to recruit teachers to vacant positions in Tauranga. The NZEI has indicated industrial action may be taken on August 15 at 1:30pm if negotiations are not successful before this point. We will keep you updated as information comes to hand.
Next term our learning focus in on the arts. Classes will be investigating the arts from many perspectives including how cultures have used the arts over time. This will culminate in an art exhibition on 4- 6 September. An invitation will be sent closer to the time.
Next week, I am attending a Western Bay of Plenty Principal's Association trip to Melbourne. We will visit Melbourne University, Bastow Institute of Educational Leadership and several schools during the week. Melbourne has been at the forefront of educational leadership and innovation for a considerable time, so I am looking forward to sharing my findings from the trip.
Our new mid-year reports went home on Wednesday. We hope that they were easier to understand. There should be no surprises in these reports and they will be focused positively as a tool to build partnerships and as motivation for learning with each of our learners. If you have any questions please see your child's teacher as they would be only too happy to talk more with you about your child and their learning.
The PTA are creating a recipe book. We are producing a unique collection of treasured recipes and we want yours too. Please share your favourite family recipe which could be baking, easy dinners, healthy snacks, or other. There is a form available in the office or email it to matuarecipebook@hotmail.com.
A reminder that Term 3 starts on Tuesday 24th July as staff will be training around the Pause, Breathe, Smile programme on Monday 23rd July.

Our School App
We have a new school app to keep you up to date with events and notifications. Click on the button below to check it out.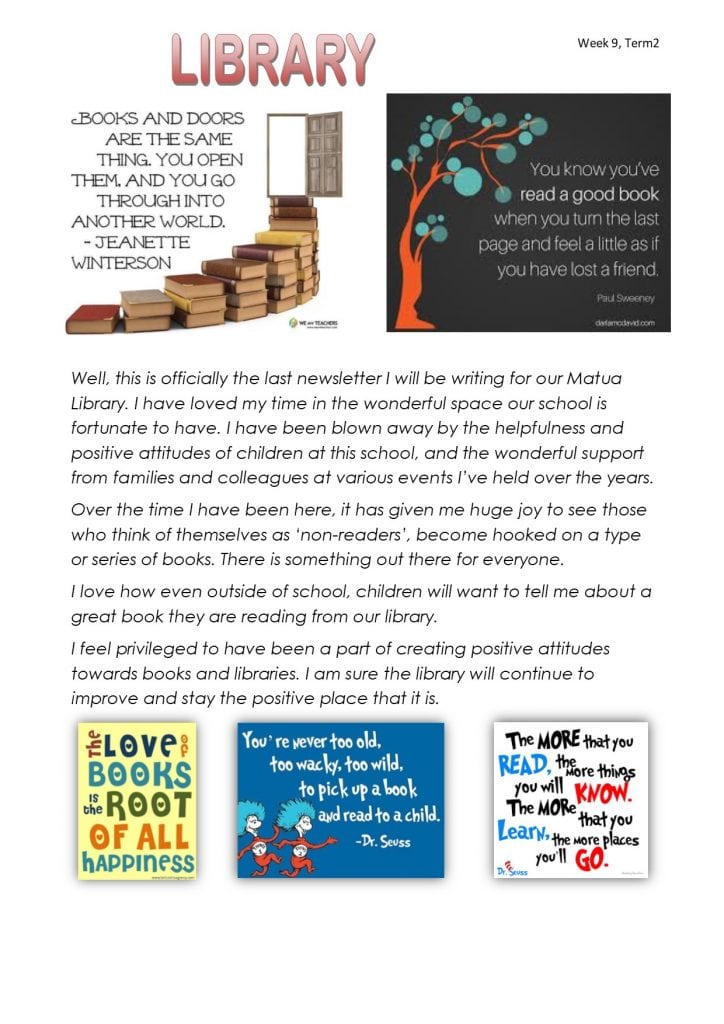 AUSTIN VISION ASSESSMENT
Nicola McDowell is a parent at our school and is a PhD student at Massey University. She would like to invite any interested parents of children between the ages of 6-11 to participate in New Zealand research on the 'Effectiveness of the Austin Assessment in Detecting Visual Perceptual Difficulties'.
Please read the following information below to see if you would be interested in taking part in the study.
If you have any questions, or would like additional information, you could call Nicola on 021 702 663 or email her on nicolamcdowellnz@gmail.com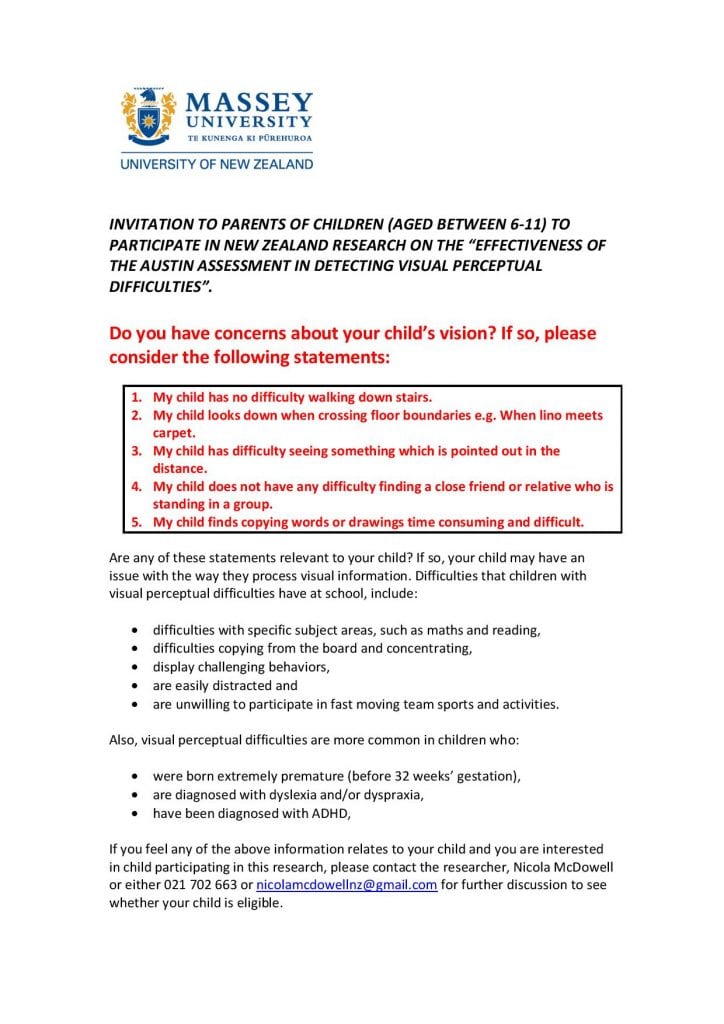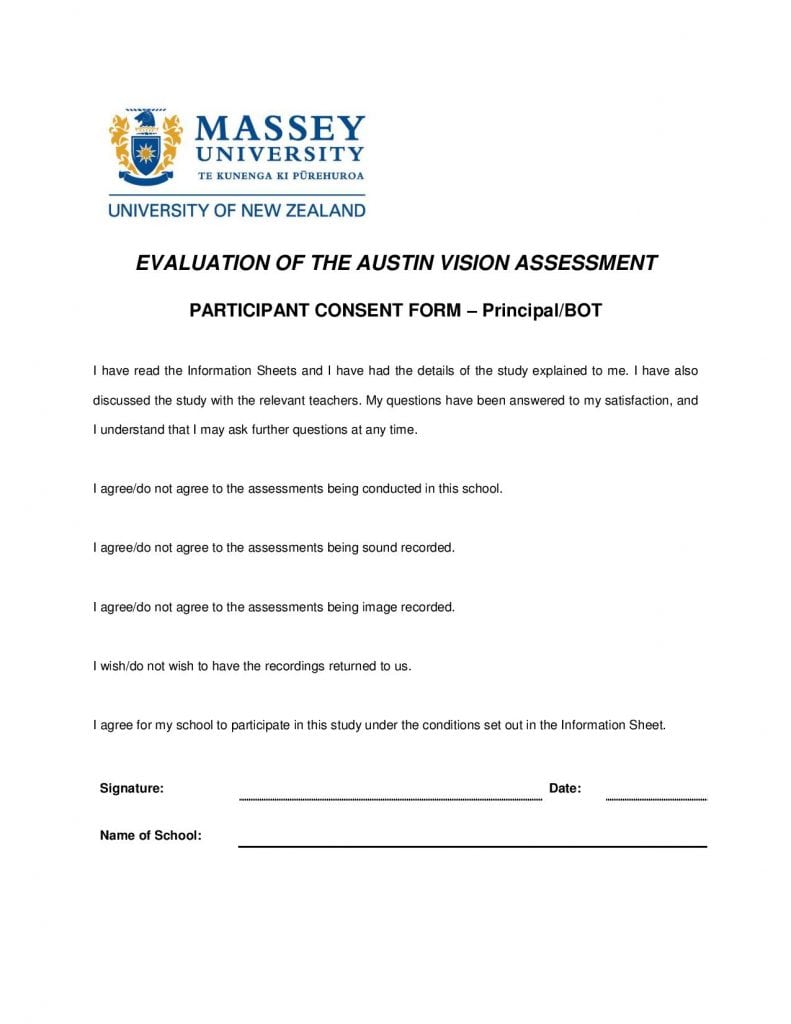 Setting up with Kindo
Kindo is our new prefered payment and permission system. To help you learn how it works, we've added their new help sheet and video. We hope it helps.
PTA NEWS
It's not long now till the school holidays. The PTA are organising a last day of school 'Sausage Sizzle'.  Forms will be coming home with your children on Friday to pre-order and pre-pay, if you would like your child to enjoy a nice hot sausage for lunch. There will also be a choice of crackers, chips, water and juice to order. 
If you have not already sent your favourite recipe in for our school recipe book, there is still time.
You can send these to matuarecipebook@hotmail.com   We look forward to seeing all your delicious recipes flood in. 
Our next PTA meeting is Tuesday 3rd July 7.00pm in the school Staffroom – everybody is welcome.  We will be planning our Quiz Night, so if you have any new ideas or want to help please come along and share your ideas.
Thank you to the all of our families that continue to support our fundraising efforts here at school.  If you are interested in being involved in the PTA in some way, please send an email to matuapta@gmail.com.
We raised a grand total of $544.70 for our 'Wig Wednesday'. This will go towards child cancer. Thank you very much to all those students that donated to this valuable cause.
With the cooler weather and the change in season, there seems to be a lot of coughs and colds and tummy bugs around at the moment. If your child is going to be absent from school for any reason, please could you let us know.
You can phone school on 07 576 9027 and leave a message on the absentee line or you can email the office, office@matua.school.nz to notify us.
This will ensure that a close liaison between home and school is maintained, especially with regard to your child's safety on the way to and from school. Teachers will be notified of children who will be absent each day.
If your child has had a vomiting bug, please keep them at home for 24 hours to ensure that the stomach bug isn't spread around the class.
Mrs Jenni Scott would love some more bits and pieces brought in from home for her art classes.
Please can you save cardboard rolls, magazines, milk bottle tops, wool and buttons.
Donations would be greatly appreciated and can be left at the school office. Thank you.
SPORT
Another big week was had with Matua sports last week. We had 5 students representing us at the BOP Squash Champs and we had 3 people come home with medals! Congratulations to Erin with the gold, Genevieve who received the silver and Lydia took home the bronze. What a great achievement and way to make us proud.
We also had 6 students representing Matua at the WBOP Cross Country which took place at Waipuna Park. Everyone who competed did an absolutely stellar job and should be very proud of themselves and how far they ran. Congratulations to George for making it through to the BOP Cross Country champs which took place 
on Thursday
 of this week. We are still waiting on results but wish him the best of luck.
Our year 3 & 4 gymnasts competed at the annual Gymsport Festival last Friday. We had some great successes with one of our teams – Dee, Caitlin and Carly coming 3rd overall and a few individual placings too for Caleb, Emma, Dee, Caitlin and Takara. Well done to everyone who put in the hard work. These students have been training very hard once a week at lunchtimes with Dolores and have come a long way since the beginning of the year. Huge thanks to Dolores for all the time and effort she puts into this. It is all done in her own time, with a lot of dedication and passion.
Last week we also had our year 5 & 6 basketball teams competing at the Basketball World Cup over at ASB Baypark. Well done to both teams. Each team who enters are given a country to represent at the tournament. Our teams were given Austria and England so there was plenty of red and white amongst our teams to get in the spirit.
Friday
 of this week we wish our year 5 & 6 gymnasts the best of luck as its their turn to compete at the Gymsport Festival. Good luck and we look forward to celebrating your successes next week.
Just a quick reminder that there will be no school sport over the school holiday period. Please check with your coach or the association for the last game of the term. Enjoy, and have a safe and happy winter holiday.
Kayla took part in a 'Hockey Without Limits' morning at Blake Park. She had a fantastic morning and showed some great hockey skills.
ORAL LANGUAGE IN OUR COMMUNITY
Tips from the Otumoetai Community of Learning to foster Oral Language
Developing Oral Language in the Early Years
How to give instructions to your child
Make sure that the instruction is clear and brief so that it is understood. For some children it helps to ask them to repeat the instruction and to acknowledge that they have understood.
Make sure your instruction is the last thing that the child hears. If you need to explain anything, do this at the beginning; for example, 'It's time to go now. Stop playing and put your toys on the shelf now, thank you.'
Always use positive language when giving instructions; for example, 'Walk inside the house' rather than 'Don't run inside'
Click here for the full research article if you'd like to read more
SKIDS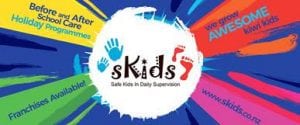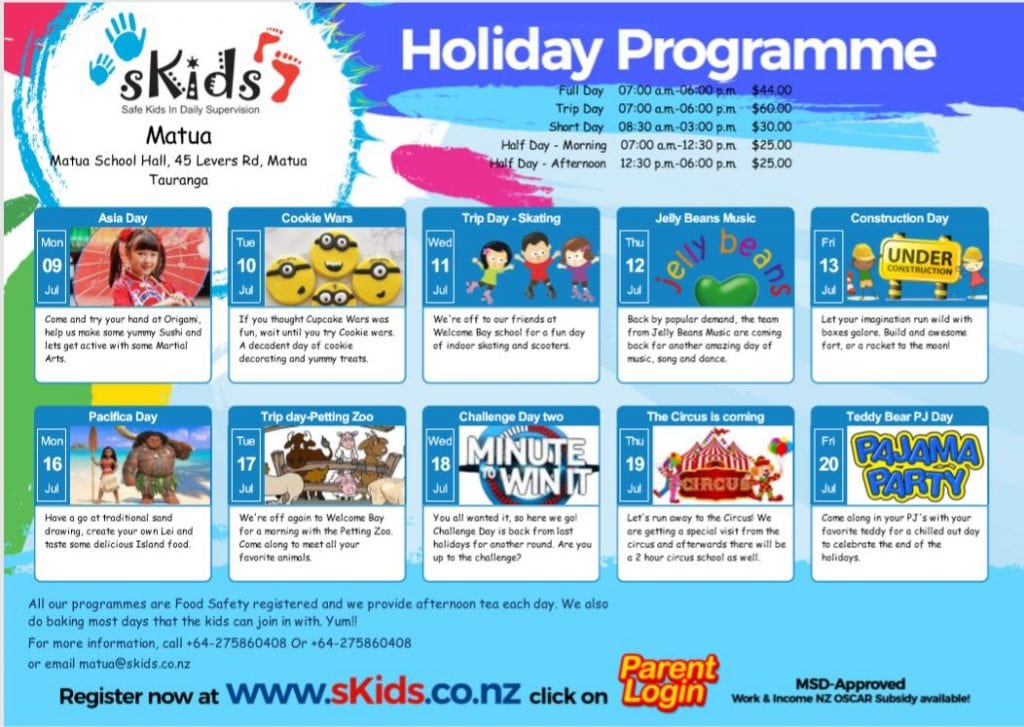 TERM DATES 2018
Term 2 – Monday 30th April – Friday 6th July
Queen's Birthday – 4th June – School Closed
Term 3 – Monday 23rd July – Friday 28th September
Term 4 – Monday 15th October – Tuesday 18th December
OTHER IMPORTANT DATES
25th May – Individual and Class Photos
31st May – New Parent Meeting. 7pm, Room 19
5th June – East Cluster Cross Country (pp date 7th June)
8th June – Festival Choir Rehearsal (Tauranga Intermediate)
14th June – BOP Squash Competition, Rotorua
20th June – WBOP Cross Country (pp date 22nd June)
27th June – Mid Year Reports
28th June – Open Afternoon – 1.30pm – 3pm
23rd July – Teacher Only Day (no school)
24th July – Term 3 begins
ICAS DATES FOR 2018
Parents of children in Year 3, 4, 5 or 6 (2018) please mark in your diary the following dates for the ICAS competitions:
Digital Technologies Tuesday 8 May 2018
Science Tuesday 29 May 2018
Spelling Wednesday 13 June 2018
English Tuesday 31 July 2018
Mathematics Tuesday 14 August 2018
We will provide an information pack next year, and opportunities to ask questions. Enrolment for these competitions will take place in February.
Congratulations to all the children who participated in the competitions this year.
Bruce Reid
Matua School ICAS co-ordinator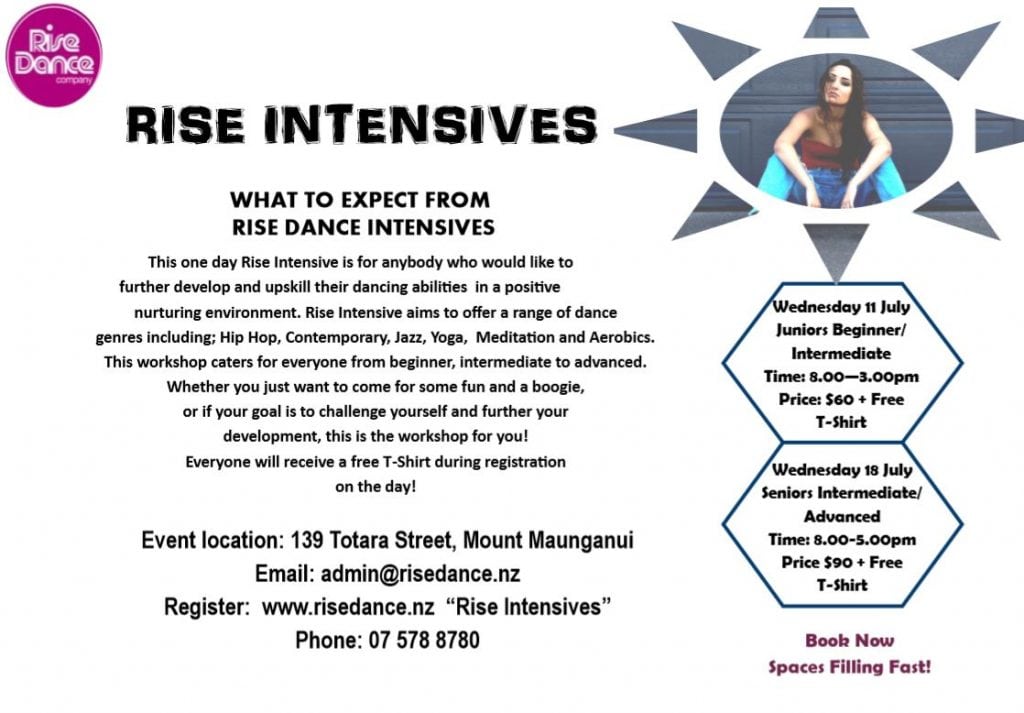 BayKids Holiday Programme 
BAYKIDS have you covered in JULY
Flip Out, Swim Carnival, Inflatable Day and a Silly Snow Day are just a few of the exciting activities we have organised for the July 18 School Holidays.   Our programmes run from 6 convenient locations around Tauranga, Mt Maunganui and Papamoa – visit www.baykids.co.nz to book – we would love you to join us for some winter fun. 
For the active and sporty children, why not join us for one (or all) of our sporting clinics – these include netball, football, basketball and a new gymnastic fun day. All of these sporting clinics are run out of the ASB Arena and facilitated by our local sporting bodies – visit www.baykids.co.nz to book – spaces are filling fast.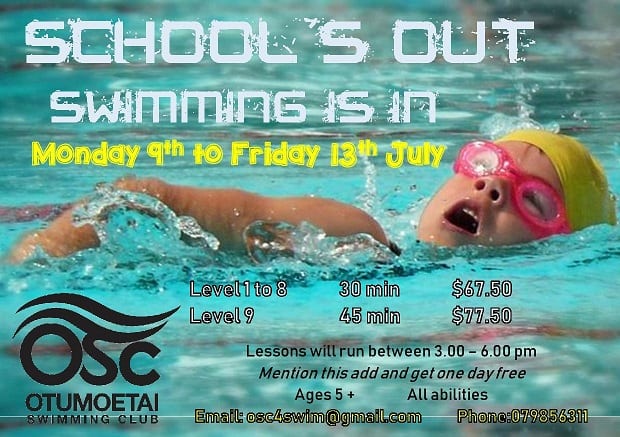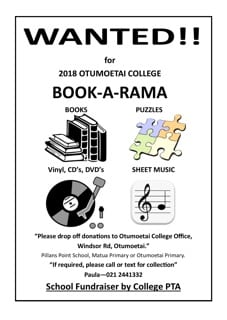 .
Edventure Outdoors- School Holiday Camps
These July school holidays we are running 2 awesome camps.
Tramping, rock climbing, possum trapping, team building challenges, hot pools and much more
Edventure Outdoors Camp, Mt Pirongia, July 9-13th
Edventure Winter Camp, Aongatete lodge, July 16-20th
– 8-14 yr olds
– OSCAR available
– Pick up/drop off AKL, BOP, Waikato
Book at www.edventure.co.nz or email mark@edventure.co.nz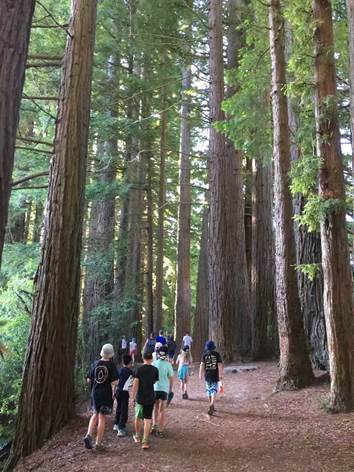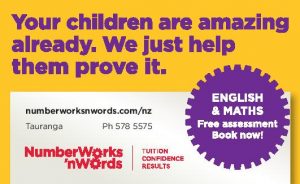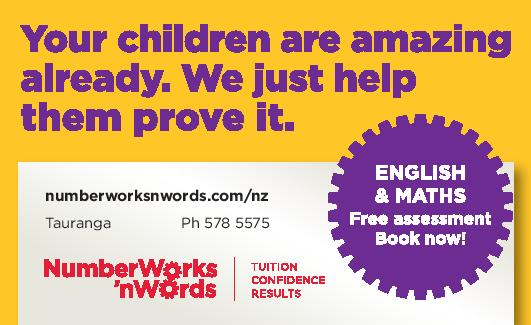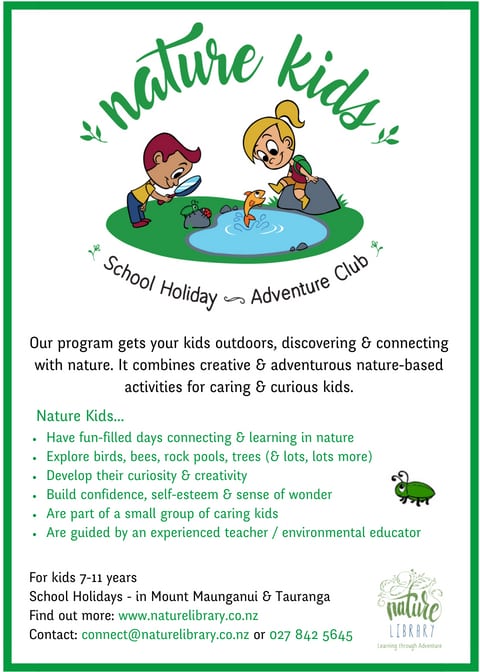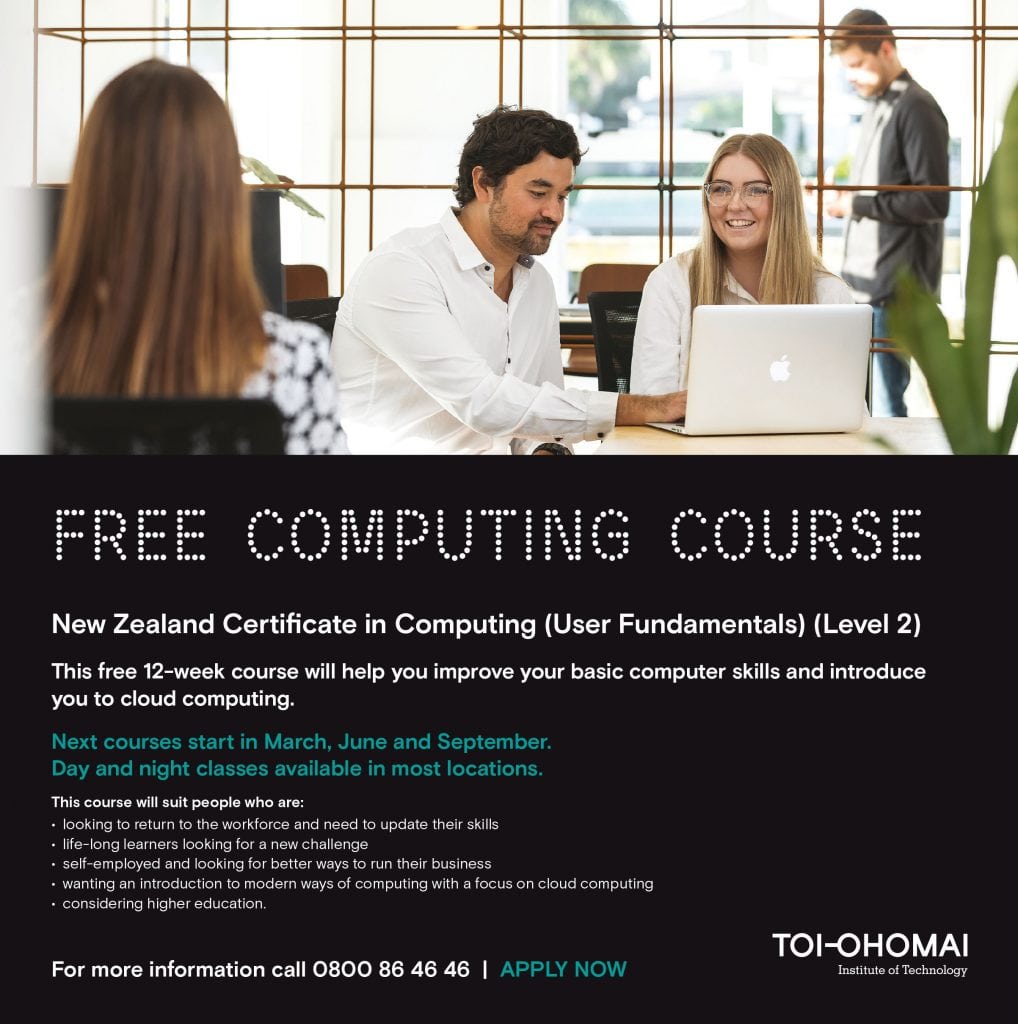 WRITE LIKE AN AUTHOR – HOLIDAY PROGRAM
My name is Brian Falkner and I am a New Zealand children's author.
I'd like to let you know about an opportunity for your students to attend a school holiday camp for young writers, called "Write like an Author".
It is an internationally acclaimed writing course that teaches young writers the skills and techniques that professional authors use to create their stories.
During the camp, each participant will develop and write an original creative story under the guidance of my good friend, well-known author and writing coach Maria Gill.
The camp will be held at Tauranga Girls College during the school holidays, starting on Monday, 16th July 2018 and running until Thursday, 19th July 2018.
The camp is for enthusiastic young writers to develop their natural writing and story-telling talents. It is ideal for young people who have a dream of becoming a published author or anyone who wants to improve their writing skills.
The number of places on the camp is strictly limited and is open to students from all local schools, so we recommend that you register early if your students are interested in attending the camp.
The camp is non-residential, and runs from 9am to 4pm each day.
Students will need to bring their own device (a laptop or tablet to write their stories on).
The course fee is $195.00, which includes a discount for early registration.
I highly recommend this camp to budding young writers who would like to learn how to turn their wonderful ideas into wonderful stories.
A flyer about the camp is attached.
For more information please visit www.writelikeanauthor.com.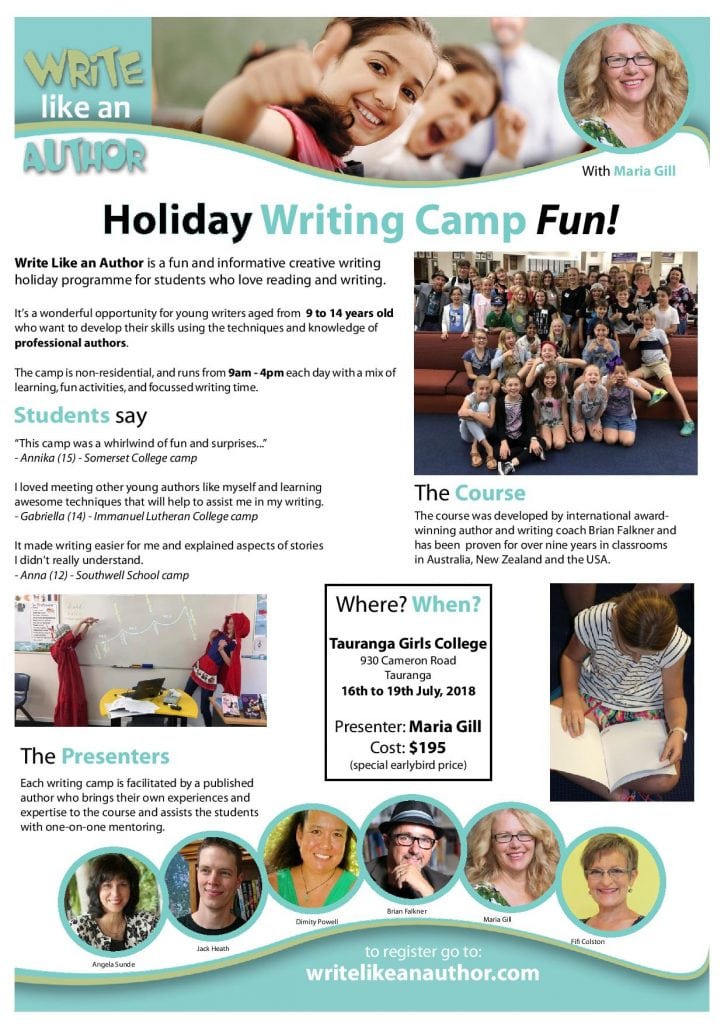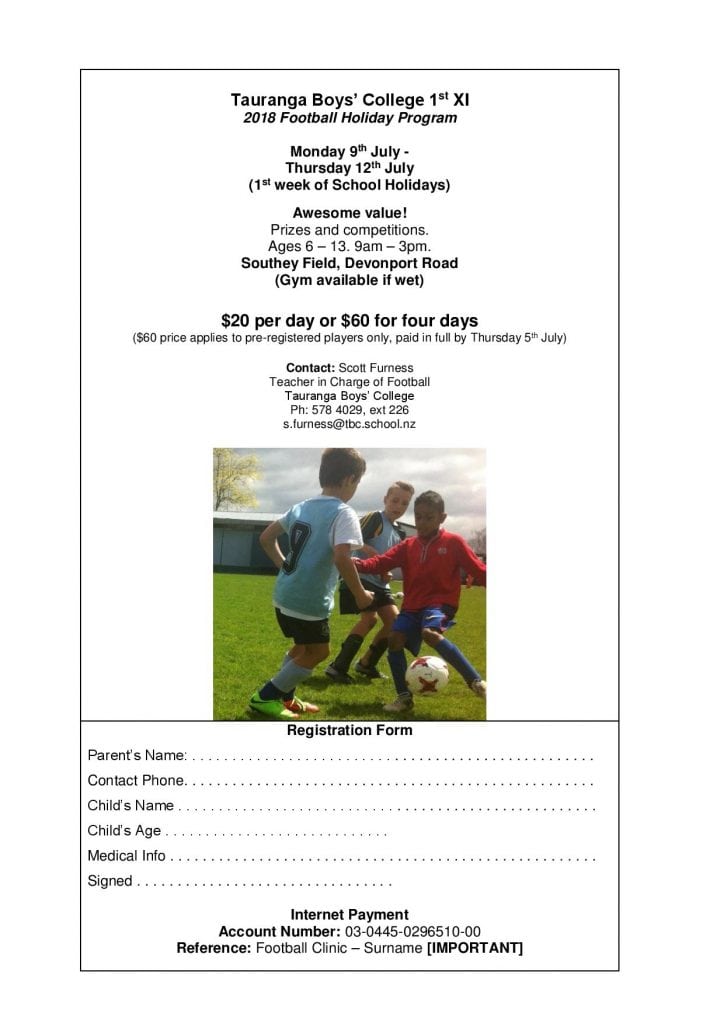 HOLIDAY SWIM PROGRAM
Book now for our Intensive Holiday Program from $77.50 per wk and Term 3 from $155 per 10 wk term.
Tauranga Swim School offers fun, interactive, quality lessons for everyone from 6 month upwards. We teach everything from Learn To Swim, Disability, Squad, Adult Squad and we specialise in teaching those who suffer Aqua phobia too. Check us out on our website 
www.taurangaswimschool.co.nz
 and face book for more class options and pics. Contact Andrea 07 544 2141 or 027 286 8506 email 
andrea@taurangaswimschool.co.nz
2 Week Holiday program
 – First week starts 
Monday 9th July to Friday 13th July 2018
, 2nd week starts 
Monday 16th July to Friday 20th July 2018
.
Term 3 Swimming 
– 10 week term starting 
Monday 23rd July 2018
.
We also offer a grant for free swimming lesson with no strings attached.
The Bay of Plenty Rugby Holiday Programme is back for the Term Two Holidays with more fun and rugby action packed into two weeks! The perfect way to keep the kids busy these holidays and teach them some new skills, make friends, and have lots of fun!
We have the new addition of a Girls Rugby Morning, two days in each sub-union, and the return of our popular Masterclass for the 8-12 year olds!
Thanks to our Western Bay sponsor Sara Browne EVES Realty and our Central Bay sponsors Patchells Group and Silodec!