Matua School is proudly supported by…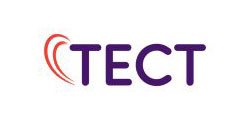 Scroll down to read the Newsletter in full or click on the links below to get to the info you need:
Table of Contents
FROM THE PRINCIPAL'S LAPTOP
Kia ora and welcome to this week's edition of the newsletter. What a fantastic few weeks of learning it's been at Matua School. A fortnight full of opportunities.
Community Survey
Thank you to those who have completed our community survey. This is a chance for you to have your say in the direction of Matua School. Please visit the following link to have your say.
https://www.surveymonkey.com/r/M7RLZK2
Te Wiki o Te Reo Maori
Last week was certainly action-packed with a visit to the Otumoetai Pa site, a delicious hangi, a sharing hui and much more.
Thank you to all the fabulous people who helped to make our Maori Language week such a huge success. We had people walking to the Pa, helping with workshops, sharing their expertise, helping cut vegetables, organising the Hangi packs, helping dish up Hangi food and clean up on the day…
Thank you from the Matua school Taha Maori committee, the staff and the children.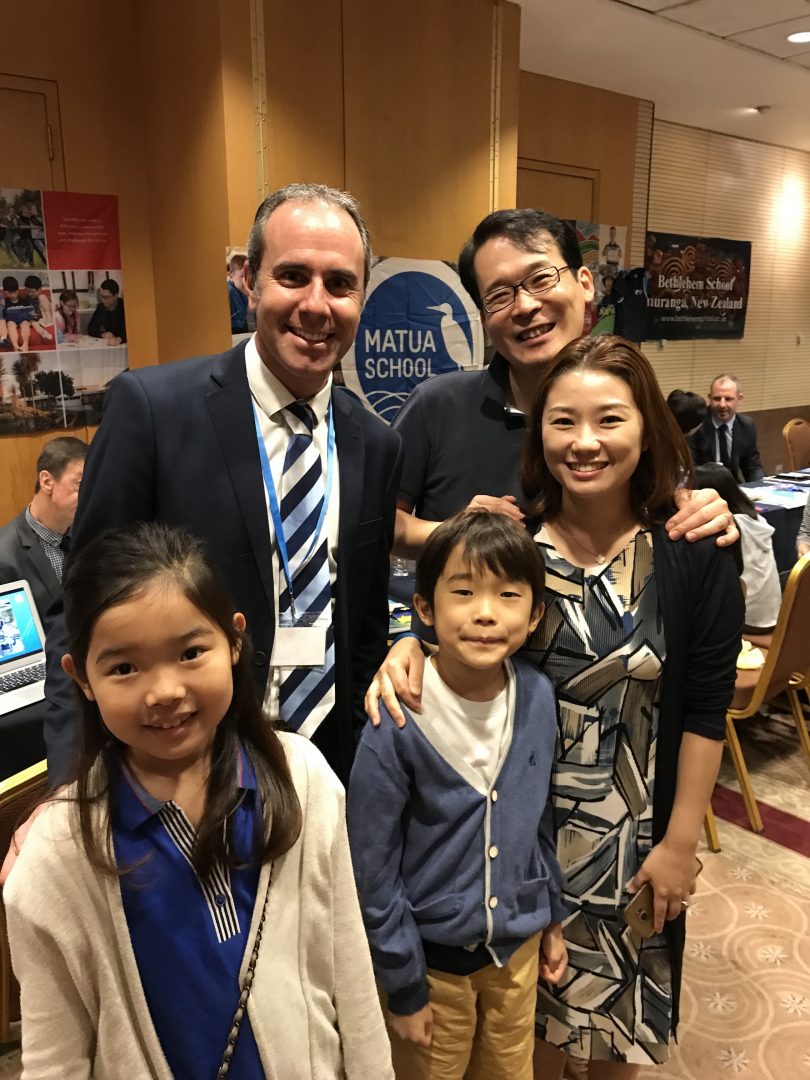 The Korean fair was a great success with many new families joining Matua School next year. We look forward to welcoming them.
Ice Skating
A huge thank you to our wonderful PTA for their organisation of this event. Feedback from our students and parents has been very positive.
Kindo
Kindo is our new school shop online. If you have not tried it yet, it is our preferred payment method and saves the school and parents time without having to handle cash. You can easily pay for trips and give permission for all sorts of activities including sports. We will add more items to Kindo over time.
Working Bee
We are holding a working bee on the 23 September from 9 am onwards to create a wonderful vegetable garden area and to widen the stairs (and beautify the area) around our Clivedene St entrance. If you are handy with a hammer or good with a spade, please come along to lend a hand. To help us organise tasks please email office@matua.school.nz if you intend coming along.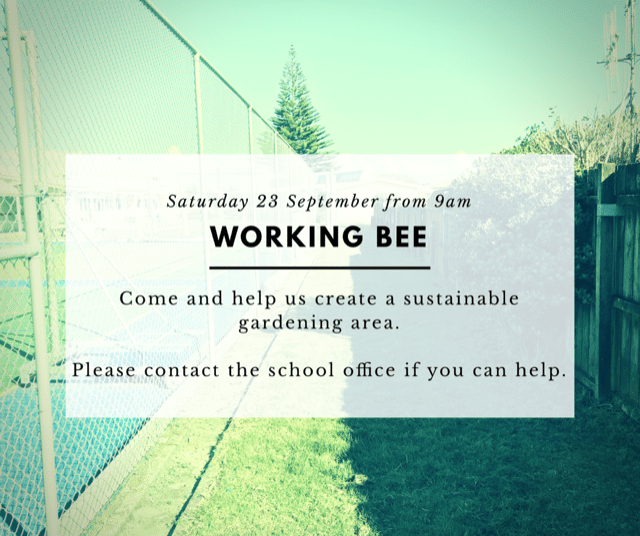 On the last day of Term 3 (29 September), all staff at Matua School will be involved in Teacher Professional Development. This is an exciting opportunity to develop our collective ability to teach writing. We ask that parents make alternative arrangements for childcare for this day
Ngā mihi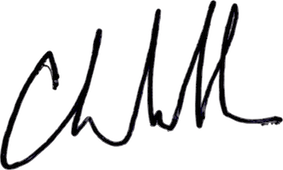 Craig Wallis
Principal
SCHOOL SHOP 
Our Kindo online school shop is here!
We've set up our Kindo online school shop to make it easy for you to pay for school costs anywhere, anytime – when it suits you. No cash or forms required! This is replacing our WrapItUp shop.
ezlunch runs on Kindo, so if you've ever ordered Pita Pit with ezlunch before, follow your specific "ezlunch users" instructions to get started.
o   NEW USERS Follow the steps below to get started – it's super fast! If you have changed your email address recently and haven't notified the school office of the change, Kindo will not work. You need to make sure we have your most recent email address.
 Click here and enter in the same email address the school has on file for you. Click 'continue'.
Go to your email and click the link sent to you.
Enter in a password, 'tick' to accept the terms, and click 'continue'.
o   EZLUNCH USERS It is the same system – if you already have an account follow these steps to get started. (NOTE: your login email address must match that held by the school. If not, change it on the My Details page or update the school.)
click Fees and Donations and "link these students"
match your children between Kindo and our school student system (eg. Zoe=Zoe).
Your family account is now set up and you can start shopping!
To login next time, click the Kindo Shop on our school website and enter your email address and password.
Need help? Ask the office or contact the Kindo/ezlunch helpdesk – hello@mykindo.co.nz or 0508 4KINDO (toll free) 8am-4pm school days.
Online Payments include:
Digital Learning
School Donation
Funky Fun for the minis
Funky Fun has accidentally been loaded onto each students Kindo record. Please do not pay for this unless your child is a 'Mini'. This will be taken off at some stage soon but may take some time. Many thanks for your patience.
SCHOOL UNIFORM
Our school uniform is supplied by NZ Uniforms. They are located at 94 Elizabeth St and are open from 9am-5pm.

As you will know, we have completed our transition to our new uniform items as of the end of 2016. This means white polo shirts and checkered culottes are no longer part of our school uniform. A number of students are coming to school in these items. Please ensure that your child wears the correct uniform to school. If you need additional items of clothing the PTA run a second-hand uniform shop in the staff room. This is every Wednesday from 2.40pm. Each item costs $5. When the weather does get colder, thermals can be worn under tops but they do need to be short sleeves and either black or navy blue.
SPORT
And just like that another term is almost over. Term 3 has seen some new and exciting changes for sports registrations at Matua School. We are now taking registrations online via the school shop, Kindo. This has been a great step forward and we look forward to reviewing how this process went once registrations have been completed and teams have been selected. Before we finish the term however, we have our annual East Cluster Winter Tournament taking place on Monday 25th September. There will be a year 5 and year 6 team competing in basketball, football, kiwitag, hockey and netball.
Basketball and Netball will be played at ASB Arena and will take place regardless of the weather. Hockey will be at the Tauranga Hockey Pavilion at Blake Park and football and kiwitag will be played at Fergusson Park. Hockey, football and kiwitag are all weather dependent and the postponement date for this is Wednesday 27th September.
We start term 4 off with a bang with the WBOP Orienteering Event in week 1 and the WBOP Tennis Tournament in week 2. At this rate we won't be coming up for air until Christmas!
A reminder for all those who have sports uniforms from winter sports that these now need to be returned washed and in named plastic bag please. This makes the process of returns so much easier when I know who to look for on my master sheet.
Don't forget – SPORTS REGISTRATIONS for next term will close on Monday 25th September. We are doing things a little differently this term in regards to sports registrations. Our term 4 summer sports registrations have now gone live on our school online shop – Kindo. At this stage we are doing it like an expression of interest and payments will be made later once teams have been selected. Information regarding the cost and location of each sport is available if you click on the chosen sport. Go and check it out and have a little look. Registrations will be open until Monday 25th September.
Stacey Sutherland, Sports Coordinator, Matua School
sport@matua.school.nz     School Ph:  576 9027, Mob:  021 841 114
Dental Unit
 The mobile dental unit will be at Matua School until the end of term. It is located in the staff car park, just tucked behind the caretakers shed.
LIBRARY
"SPRING showers – READ for hours". With the unpredictable spring weather, comes a great reason to curl up with some good books. I hope everybody gets to read at least one over the upcoming holiday break. At home, I am reading books from our library, and there are some great reads! I plan to make some lists for these 'great reads' at different levels when time allows.
Over 30 new books (donated from the bookfair), are being displayed every week, and then issued to the person who donated it. By the end of this term, everyone who has donated a book will have been given one to take home and read. If more than one book was donated (or by a sibling not yet at school), these books will be displayed and issued next term.
I always have extra jobs in the library which need doing, so if you are able to help out at all, (even on an irregular basis),  please come and see me. Jobs include preparing and covering new books, repairing damaged books, tidying shelves, etc. (It is a lovely space to work in. I am quite fussy about how things are done!)
I have had fabulous student librarians helping each lunchtime. They started half way through this term, and will carry on until week 6/7 term 4, when the library will close and get ready for stock take.
Have a fabulous holiday, Kathy ?
PTA News
Matua Angels – We have an amazing group of parents who come into school for a couple of hours every Wednesday morning. They offer their time to do a variety of things to help out the teachers. Anything from photocopying, laminating, making learning resources, fixing books etc. If you are a new parent and would like to get to know a few more faces at school or if you would like to come along and help, please feel free to join the group. We really appreciate the time and effort these wonderful parents give to help us.
Help us get more people riding their bikes.
Our council have created a schools' competition to get feedback on how we can make Tauranga easier and safer for people on bikes. From 18 Sept -5th Nov you can go online to give feedback – www.tauranga.govt.nz/cycling. or pick up a brochure at the Matua school office from our friendly office lady.
They have some awesome tools on their website to help you provide feedback on how to make it easier and safer for people to ride bikes around Tauranga. All feedback counts, so whānau, parents, grandparents, neighbours and friends can go online or go and see the team and tell Council where there should be cycle lanes, or bike routes improved, even if you don't ride a bike, what you think is important. The schools that get the most feedback win prizes! Everyone who provides feedback is in with a chance to win a bike worth $1000. There are two bikes up for grabs.  The students also have 5 double movie passes for a lucky draw for all those that provided feedback from their school.
The Travel Smart/Safe students at Matua school are fully behind this. Check out their video and get in behind them so we get as much feedback as possible and your voice is heard.
If you don't want to do the survey online, pick up a Freepost survey brochure from Matua school office.
For more information click on this link – cycle safety 2
Ice Skate Tour
The artificial ice rink that we had set up in the school hall, proved to be very successful. The children had a huge amount of fun skating with their buddies during school time. The ice rink was also open to the public to use after school each day and also on the Saturday too. An amazing profit of $928 was made and it will be put towards the new playground. Huge thanks to the PTA for all their hard work with the organising. Thank you also to all the amazing parents that helped with the setting up and taking down of the ice rink.
OTUMOETAI INTERMEDIATE ENROLMENT
Please find the key dates and times for the enrolment and orientation programme for Otumoetai Intermediate.
Week 1 Term 3 – All Year 6 students receive the information and enrolment pack.
Friday 22 September 2017 – All Year 6 students are to have returned their enrolment forms to Matua School. After this date it is up to you to return the packs to the Intermediate yourself.
Wednesday 8 November 2017  11:00 am to 12:15 pm – Orientation Day Visit
Spellathon
Sponsorship forms will be given back out this week with money collection packets attached. All forms and money need to be returned to school by Wednesday 27th September.
PARKING AND DROP OFFS
Please remember to drop off and pick up your children from either Clivedene Street, Audrey Place or Strathmore Street. Children can be dropped off in Levers Road but within the designated areas. Due to health and safety issues, please do not drive into the staff car park or ask your child to run across the road to your car. There have been a few close calls recently. We need to keep our children safe. It may be tempting on rainy days to drive into school but please avoid doing so.  Thank you in advance for your understanding and cooperation.
2017 TERM DATES
Term 3
Monday 24th July – Thursday 28th September (Teacher Professional Development on 29 September)
Term 4
Monday 16th October – Friday 15th December
Term 1 2018
Our first day back at school next year will be Thursday 1st February 2018
New World Little Garden!!!   
We are collecting New World Little Garden seedlings to plant in our veggie garden at school. If you have and double ups that you don't want, or if you're not collecting them for your own use, please bring them into school. The more the better!!
LOOKING AHEAD
28/8 – Dental Unit on site from now until the end of term
21/9 – Mini's to Funky Fun
25/9 – East Cluster Winter Tournament (senior students) pp date 27/9
26/9 – WBOP Speech Comp. Omokoroa No 1 School
27/9 – All spellathon money and forms to be returned to school.
27/9 – Middle Team Cricket Awareness
28/9 – Last day of term 3.
East Cluster Speech Competition
The East Cluster Speech Competition was held this week at Pillans Point School. Kara B represented our year 6 students and Holly F the year 5's. Both the girls were amazing and a real credit to our school. Congratulations and well done to you both. Holly won the year 5 competition and will go on to represent the East Cluster next week in the WBOP competition which is to be held at Omokoroa No 1 School. Good luck for next week Holly, hope it goes well.
Entertainment Books
Entertainment Books are now on sale through Matua PTA. Flyers were sent home last term with details of how to order your latest copy. If you wish to order online you can go to www.entbook.co.nz/15o4311 . Enjoy thousands of up to 50% off and 2 – for – 1 offers from the best restaurants, hotels, activities, travel and much more. The books cost $65 each and 20% from each book sold contributes to our fundraising. You are able to purchase the hard copy or download it onto your mobile phone too. Thank you for your support.
Contact Details
Have you moved house recently or changed either your home telephone number or mobile number? If you have but haven't notified the school office, please do this now. We need to keep contact details up to date just in case we need to contact you. Many thanks.
Signing In and Out
We have a new method of signing your child/children in and out of school. It is called 'VisTab', is electronic and incredibly easy to use. The children's details have been downloaded onto the system so no need to now use the sign in and out book. Tap on the screen and follow the instructions. Please do remember to let the office know if your child is going to be absent from school for any reason as we do phone anyone who hasn't notified school. If your child arrives to school late or if you collect them early, please come and use 'VisTab' so all children can be accounted for at all times. Thank you for your cooperation.
KELLY CLUB

Kelly Club is open now for supervision and care both mornings and afternoons.
Call 021 214 6389 to make a booking or to arrange either Before or After School Care or visit their website at www.kellyclub.co.nz
SECOND-HAND UNIFORMS
The Second Hand Uniform shop is open on Wednesday afternoon 2.40-3.00pm, in the school hall. If you have good quality second-hand uniforms you would like to donate, please drop them into the office. Please note, our old white polo shirts and checkered squorts are no longer part of our uniform.
At the moment there are lots of shorts and trousers in a size 12 & 14. Great quality and only $5 per item. If your child is a senior and needs extra uniform to last until the end of the year, come and have a look through.
The PTA are desperate for more donations of good quality 2nd hand uniforms. If you have any items of school uniform at home that your child has grown out of, and wouldn't mind donating them back to school, they can be dropped into the school office.
SCHOOL LUNCHES
School lunch, provided by Pita Pit is available on a  Friday through Ezlunch. Visit their website at www.ezlunch.co.nz to place an order.  Click here to view the menu.
FIND US APP
Remember to keep an eye out on information that can be accessed via the 'Find Us' App (see below), website (www.matua.school.nz) and our Facebook page (www.facebook.com/matuaschool)
COMMUNITY NOTICES
The opportunities listed below are not endorsed by Matua School, the information is listed in this newsletter as a service to parents.
If your child would be interested in decorating cup cakes over the holidays, click on this link for further information. Kids Cupcake PosterOct 17
Tauranga City Library Holiday Programme
Tauranga City Libraries have prepared a fun-filled, school holiday programme to celebrate of the arrival of spring. These holidays you can try your hand at making origami bookmarks or nifty nests, or have some fun making stop-motion Lego movies + much more!
For further information and to register for these events visit your local library, by call us on 577 7177 or by visit https://springholidayprogramme2017.eventbrite.co.nz
Please note: Due to the closure of the car park and the disruption caused by demolition work, there will be no formal holiday activities at Tauranga Library these holidays. However, we are still open and there will be plenty of things for children to do.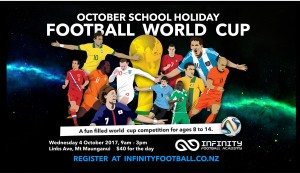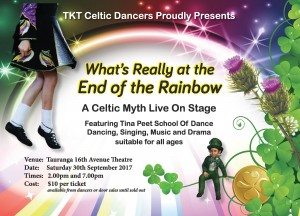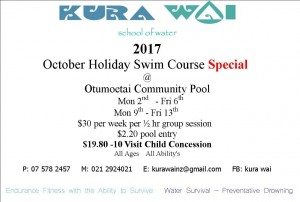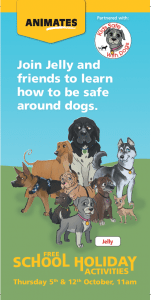 Happy 10th Birthday Family Fun Day
Saturday 14 October 10 –3pm
Entry $5 per family + gold coin donation for face painting. No bookings required.
It's our 10th Birthday and Tauranga Art Gallery is celebrating with a Family Fun Day. Experience our new exhibition 'Future Machine', create an artwork at one of our creation stations, get your face painted or attend one of our story telling sessions.
October School Holiday Art Studios for Children: an Adventure with Line
In these exciting holiday workshops, children will experiment with shape and line to create artworks inspired by the exhibitions Bob Jahnke – ATA: a third reflection and Jae Kang: Waves of your Breath.
We have workshops available for ages 4 – 14 years. Sessions cost $20 per child and bookings can be made online at https://www.artgallery.org.nz/book/events
Enrolments are now open for the Dance Education Centre. Two locations in Tauranga and Mount Maunganui. Ballet, Urban, Musical Theatre, Contemporary and lots more. Click on this link for further information.  Dance Education Center Term 4 enrolments
2017 Tauranga Boys' College 1st XIHoliday Football Program

Monday 2nd October –

Thursday 5th October

(1st week of School Holidays)

Awesome value!

Prizes and competitions.

Ages 6 – 13. 9am – 3pm.

Southey Field, Devonport Road

(Gym available if wet)

$20 per day or $60 for four days

($60 price applies to pre-registered players only, paid in full by Thursday 28th September)

Contact: Scott Furness

Teacher in Charge of Football

Tauranga Boys' College

Ph: 578 4029, ext 226

 2017 Tauranga Boys' College 1st XIHoliday Football Program

Monday 2nd October –

Thursday 5th October

(1st week of School Holidays)

Awesome value!

Prizes and competitions.

Ages 6 – 13. 9am – 3pm.

Southey Field, Devonport Road

(Gym available if wet)

$20 per day or $60 for four days

($60 price applies to pre-registered players only, paid in full by Thursday 28th September)

Contact: Scott Furness

Teacher in Charge of Football

Tauranga Boys' College

Ph: 578 4029, ext 226

Registration FormParent's Name: . . . . . . . . . . . . . . . . . . . . . . . . .

Contact Phone. . . . . . . . . . . . . . . . . . . . . . . . . .

Child's Name . . . . . . . . . . . . . . . . . . . . . . . . . . .

Child's Age . . . . . . . . . . . . . . . . . . . . . . . . . . . .

Medical Info . . . . . . . . . . . . . . . . . . . . . . . . . . .

. . . . . . . . . . . . . . . . . . . . . . . . . . . . . . . . . . . . .

Signed . . . . . . . . . . . . . . . . . . . . . . . . . . . . . . .

Internet Payment: 03-0445-0296510-00

Reference: Football Clinic – Surname [IMPORTANT]

Cheque Payment: Tauranga Boys' College

Address: 664 Cameron Road, Attention: S. Furness.

Registration FormParent's Name: . . . . . . . . . . . . . . . . . . . . . . . . .

Contact Phone. . . . . . . . . . . . . . . . . . . . . . . . . .

Child's Name . . . . . . . . . . . . . . . . . . . . . . . . . . .

Child's Age . . . . . . . . . . . . . . . . . . . . . . . . . . . .

Medical Info . . . . . . . . . . . . . . . . . . . . . . . . . . .

. . . . . . . . . . . . . . . . . . . . . . . . . . . . . . . . . . . . .

Signed . . . . . . . . . . . . . . . . . . . . . . . . . . . . . . .

Internet Payment: 03-0445-0296510-00

Reference: Football Clinic – Surname [IMPORTANT]

Cheque Payment: Tauranga Boys' College

Address: 664 Cameron Road, Attention: S. Furness.
Click on this link for the poster 2017 October Holiday Program
Does your child love football?
Looking for something for your children to do during the school holidays?
Otumoetai Football Club is running a football programme during the October school holidays
Dates: 2nd, 3rd, 4th, 9th, 10th, 11th, October.
Location: Fergusson Park
Time: 9:00 am – 3:00 pm.
Age:  7 yrs – 14 yrs.
Cost:  $35 per player, per day.
Register at: https://membership.sportstg.com/regoform.cgi?formID=70628
Contact Carla at admin@otumoetaifootball.co.nz if you have any questions.
Summer is coming and we need to get ready for swimming! Tauranga Swim School offers high-quality swimming lessons during term 4 for all ages and abilities including adult and disability classes, starting from just $140 per 10 wk term.  Our Holiday Intensive Program will run through the Oct holidays starting at just $70.00 per week Please phone or email Andrea for more information 027 286 8506 or andrea@taurangaswimschool.co.nz
Click here for information for the YMCA Tauranga Spring Holiday Programme YMCA Holiday Programme
Greerton Athletics Club
Click on this link for further information with regards to Greerton Athletics Club Greerton Athletics Club
Waimarino Holiday Programme
Please find attached our awesome new Holiday Promo advertisement for the upcoming Spring Holidays  Waimarino SPRING 17 hols promo
Jenni's Swim School
" We Stand out from the Crowd"
Come and join us for lessons in a heated, covered pool. Squad sessions also available
Small classes and experienced qualified teachers.
Learn in a quiet, friendly home environment and get the best  lessons in town.
We have a strong focus on water safety as well as technique.
Sign up for lessons and receive a 10% discount.
Classes subject to availability.
Holiday lessons are also available to give your child a real boost in their swimming ability.
Help your child Swim and Survive.
Phone Jenni – 5449901
71 Windermere Drive www.jennisswimschool.com
We have finally opened the brand new Liz Van Welie Swim School in the Pyes Pa shopping centre! It has been 5 years in the making and we are all very proud of the new Aquatic Centre.
We believe that learning to swim is an incredibly important skill to learn, so we are working on promoting our learn to swim programme throughout the Tauranga/BOP area.
Maegan Fitzgerald-Webb | Office Manager | Liz van Welie Aquatics
79 Pyes Pa Road, Tauranga 3112
Contact | P: 07 928 8822 | E: admin@lvwaquatics.co.nz