Heron Herald Term 1, Week 1, 2021
Matua School is proudly supported by…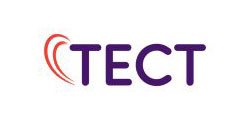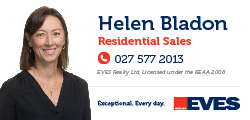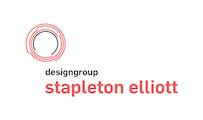 FROM THE PRINCIPAL'S LAPTOP
Kia ora koutou,
Welcome to Matua School for 2021.  We have had a wonderful start at school with children and classes jumping into the year with enthusiasm.  We trust that you had a restful summer break and were able to create valuable memories with your children.
Mihi Whakatau
We love to begin our year by welcoming new staff and students to Matua School with a Mihi Whakatau.  This will be held on the school field at 10:15 am on Wednesday 10th February.  New parents are welcome to join us for the welcome and a light morning tea afterward.
Community Picnic
We'd like to start the year with an opportunity to get together in a relaxed way as a school community.  Pack a picnic or grab some takeaways and bring the family down to the school field.  This will be a great opportunity to connect with other families, meet teachers and foster some community spirit.  See you there!
Learner Conferences
Bookings are now open for meeting times at our first Learner Conferences for the year.  This is an opportunity for parents and children to meet with teachers and share dreams, goals, and information that will support us in developing our understanding of your child.  Us knowing your child well is a critical success factor for learning, so this time is an extremely valuable part of the learning process.  School is closed for normal instruction on this day, so please keep children home and only bring them to the meeting.  If you have childcare requirements on the day, please contact Skids or Playtime.  You can book your time now by following THIS LINK and entering the code: r728v
Teacher Only Day – Otumoetai Cluster
Matua School is part of the Otumoetai Kahui Ako / cluster of schools.  Friday 12th March is set aside for an education conference that provides professional learning for teachers from across all schools.  As a result, the school will be closed for the day to enable teachers to attend the conference.
Homework
For 2021 we are making some adjustments to the way we approach Home Learning.  Homework is a traditional part of the NZ schooling landscape, however, research conducted around the world reinforces that homework in the primary years has a limited impact on learning.  There is no doubt that having a connection between home and school is an important success indicator, however much of what is traditionally given as homework is little more than 'busy-work'.  We are very aware that children and families have increasingly busy lives with many children engaging in a number of after school activities.  Being part of a sports team, swimming club, dance studio, or music group is a valuable activity that adds depth and breadth to the development of a child.  We recognise that asking children and parents to complete well-meaning, but unnecessary homework activities can add stress to family life.  Therefore we are reducing 'Home Learning' across the school to include: reading for practice or pleasure and basic facts practice to cement mathematics knowledge.
We trust that you and your children have had a happy start to the new year.  We count it a privilege to work and Matua School and look forward to working with you to support children in their learning and development.
Marcus Norrish
Principal
Waitangi Day
Monday 8th February
(School Closed)
Mihi Whakatau
Wednesday 10th February
(10:15am)
PTA Meeting
Wednesday 10th February
(7:00pm, Staffroom)
Community Picnic
Wednesday 17th February
5:00pm – 7:00pm
Learner Conferences
Tuesday 23rd February
School Closed
Teacher Only Day (Cluster)
Friday 12th March
School Closed
Easter Weekend
Friday 2nd April till Tuesday 6th April
(School Closed)
SPORTS
Summer sports registrations are now open.  Children keeping active by taking part in sport not only helps with fitness but also social and fundamental skill development.  We are lucky to have many options available including basketball, Kiwitag, Rippa Rugby, Flippa ball, Volleyball, and softball.
For more information and registration please follow THIS LINK.
PARKING & TRANSPORT
It is a busy time of year on the streets around the school.  Please be extra careful when driving, parking, and dropping off at school that you are mindful of children who are crossing roads and exiting cars.  Tauranga City Council is expecting to install a 'Kea Crossing' on Clivedene Street in the next few months.  This will provide a monitored crossing area for children at the start and end of the school day.
LUNCH ORDERS
ezLunch orders are made online through your myKindo account.  You can order lunch by simply going to www.mykindo.co.nz
Order anytime before cut-off or schedule in advance. Lunch will be delivered to school at lunchtime on a Friday. You have the option of Pita Pit or Subway.

Click here to view the menu.
Help? Visit support.mykindo.co.nz or tel. 09-869 5200 Mon-Fri 8 am to 4 pm.

Find out more ezlunch.co.nz or mykindo.co.nz
TERM DATES 2021
Term 1, 2021 – First Day: Tuesday 2nd February 2021 – Friday 16th April
Waitangi Day – Monday 8th February
Easter – Friday 2nd April – Tuesday 6th April inclusive
Term 2 – Monday 3rd May – Friday 9th July
Queen's Birthday – 7th June
Term 3 – Monday 26th July – Friday 1st October
Term 4 – Monday 18th October
Our School App
We have a new school app to keep you up to date with events and notifications. Click on the button below to check it out.
Setting up with Kindo
Kindo is our new prefered payment and permission system. To help you learn how it works, we've added their new help sheet and video. We hope it helps.