Heron Herald Term 1, Week 10, 2023
Matua School is proudly supported by…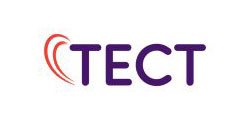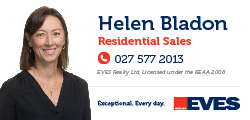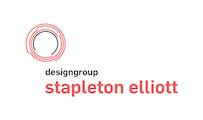 Kia ora koutou,
Term 1 has just flown by, with Easter and the school holidays upon us. It's nice to see a run of sunny days after a very average summer. I trust that your school holidays will be an enjoyable time, filled with bike rides, bush walks and maybe even some time at the beach!
We are so proud of all the children involved in our Gobsmacked Production – Mad Pearce Takes Flight. Show week is an action-packed time that challenges children to bring their best. It is fantastic to hear performers expressing the joy they experienced from being involved and the disappointment that it had all ended.
Congratulations also to our main characters, who worked extremely hard in the lead-up to production. You all performed superbly and can be proud of your achievements. There will be many other kids who are disappointed to have missed out on a main character role. I'd encourage them to keep taking risks and putting their hand up for opportunities, their time will come!
Production Feedback
Matua School runs a Gobsmacked Production every two years. This is part of our Arts Curriculum and provides an authentic opportunity for students to participate in a quality show. While each student contributes a small part, the learning process that leads up to the shows enables everyone to dip their toes into the Performing Arts – which will hopefully spark new passions for many.
As we finish our 2023 Production, your feedback would be greatly appreciated. Please follow the link below to complete a brief survey.
START OF TERM 2
Term 1 has been full of interruptions! We are all looking forward to a smooth run through Term 2. As always, there will be lots happening. Alongside a strong Literacy and Numeracy focus, we have a Science and Technology theme to explore. We are excited about children working through the design process, solving problems and creating prototypes for their ideas.
Make sure you have a close look at the School Calendar. It is always available in the newsletter, on the school website and in the @School App.
Some key events to note:
First day of Term 2
WEDNESDAY, 26th April (the day after ANZAC Day)
PTA Movie Night & Mini Gala
Friday 12th May, an after school event for the whole community.
School Cross Country – Fergusson Park
Tuesday 16th May
Kings Birthday – Long Weekend
Monday 5th June
Learner Conferences (Parent, Child and Teacher)
Friday 23rd June
As we approach this Easter weekend, take time to stop and enjoy the blessing that is family.
I'm reminded of the Māori karakia:
Kia hora te marino
Kia whakapapa pounamu te moana
Hei huarahi mā tātou i te rangi nei
Aroha atu, aroha mai
Tātou i a tātou katoa.
Translation:
May peace be widespread.
May the sea be like greenstone;
a pathway for all of us this day.
Let us show respect for each other, for one another.
Bind us all together.
SCIENCE WITH MR REID
We all look forward to doing science with Mr Reid. Today in the pod the students were looking at how simple machines work. We explored concepts like pullys, levers, hydraulics, measuring diameters and all sorts of the clever things that we do when Mr Reid is in the classroom.
You can tell from our focus how much fun we were having.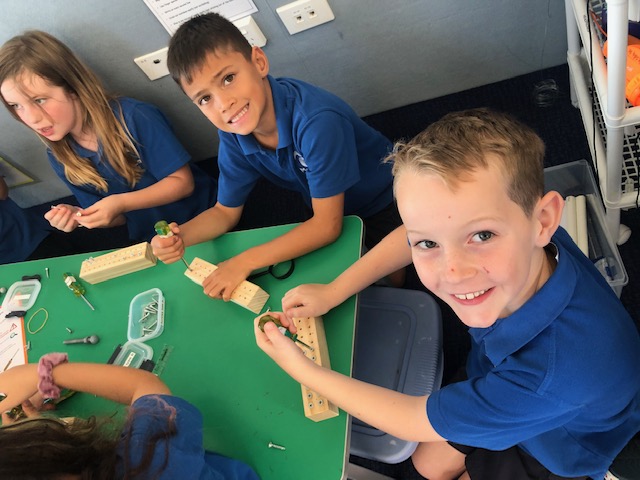 REST HOME READERS
Some of our students have been visiting Matua Radius each Wednesday to read with some of the residents. This week we couldn't attend but we had a special delivery dropped to the school.  The residents for the last 3 weeks had worked on a special easter basket filled with some yummy treats and cute chicks. Our Rest Home Readers group were over the moon when we handed them out. We are looking forward to continuing the programme next term.
COLOURING COMPETITION
Room 22 and 3 took part in a colouring competition that was being run by The Cheesecake Shop.  Once the students had finished their colouring they brought them to life using the CreativTek app using augmentation. We then took the finished creations into The Cheesecake Shop, who supplied us with a cheesecake for each classroom.  How lucky! Good luck to Room 22 & 3. Winners are drawn on April 14th.
KAKANO SPLASH & DASH
Our Kakano Syndicate had a wonderful time at Splash and Dash last week.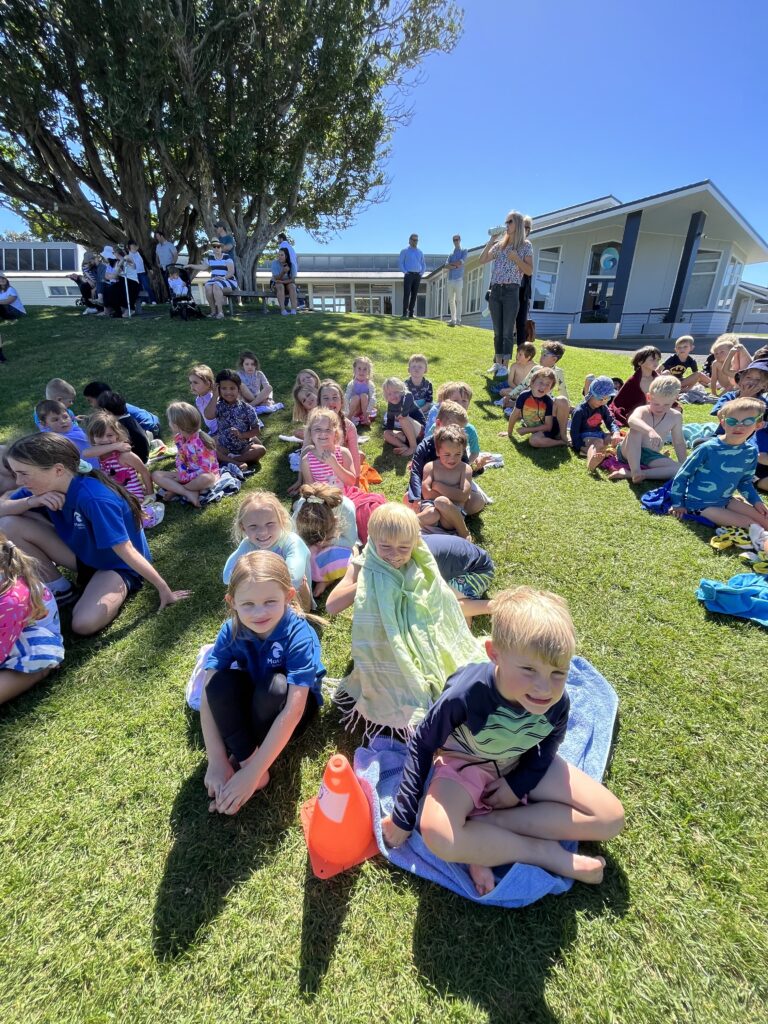 PRODUCTION REVIEW – ROOM 2 STUDENTS
Matua Brings Light on Stage with Jaw-dropping Talent That will Blow you Away
Matua wows the audience by singing, dancing and acting at the Bethlehem Performing Arts Centre. This outstanding performance was held on 28th and the 29th of March. Patrice Patel came to Matua to teach the students acting, dancing and singing – 3 in one! 
This jaw-dropping performance was about how Richard Pearse was the first to fly but never got any credit; it's well known that the Wright brothers were the first to fly. But did they really? 
Poppy and Vince were sent to end Mad Pearse and steal Pearse's inventions to lead the Wright brothers to win the great aviation race! The only motivation Mad Pearse had was two sheep called Mary (expertly played by yours truly) and Clyde. He needed to create a flying machine but because he was labeled as 'mad as a hatter' he was sent to an asylum. 
Matua did this performance to unleash their inner actress and actor inside of them. This opportunity was a once in a lifetime and they sure did bring an outstanding performance to the stage! My highlight was definitely the dancing and the costumes as they matched the theme. The timing was placed in perfectly and although the dancing looked simple and easy to learn it still looked professional and clean.
Acting and performing on stage was a big step for me as I have big dreams ahead of me!
Written by Carys  – Room 2
Dazzling Dancing Performance!
On the 28th and 29th of March 2023 in association with Gobsmacked, Matua School put on an amazing performance about Richard Pearse's life as the first man to fly. This gave Matua School a chance to get onstage and perform an outstanding show! Matua school performed the show at Bethlehem Performing Arts Centre.
Mad Pearse Takes Flight is about a boy who loved mechanics. It was Richard's dream to build the first ever flying machine. But unluckily Richard's family was poor. As he got older no one believed in Pearse except for a flock of sheep. He faced some challenges along his journey trying to build the flying machine, such as: spies called Poppy and Vince trying to steal his ideas and getting tricked and captured by whitecoats. Then to everyone's surprise he built the first flying machine 9 months before the Wright brothers did.
There were certainly many highlights of taking part in the Gobsmacked production. One of my favorites was the dancing. I really enjoyed the dancing and I think it looked rather good with everyone being in time and doing the same moves. It was also quite easy to learn. 
I'm so glad I got to take part in the Gobsmacked production as a year 6 Student in Matua School. This will be a good memory to remember.
Written by Sarah – Room 2
SECOND HAND UNIFORM – HELP NEEDED
We are looking for a parent or a group of parents who would be willing to open our 'Second Hand Uniform Shop'.
This usually opens each Wednesday afternoon, from 2.45pm until approximately 3.15pm. Unfortunately at this stage we don't have anybody running it.
If you are able to help occasionally, please contact the office. If we have four volunteers, you would only need to open it once a month.
Any help would be greatly appreciated.
SPORT
That's it for another term of sport at Matua School. All our summer sports have now come to an end which means washing and returning those sports uniforms. Please remember it makes my job a lot easier if it is returned in a named bag. Also, make sure you have paid for your child's sport as we are unable to place players in teams for next term if there are outstanding fees.
Next term is looking super busy with our cross country being the main event for the term. Get those running shoes on and start practicing now!
This week we had BOP Rugby Union at school doing a session just for the girls! Girl Code is a cool initiative that gets girls involved in rugby teaching them all the skills and how to play the game. Next term we hope to get another session in where they can really get stuck in and work on their tackling skills. We had such a fabulous turn out to the session and can't wait to see what the next one brings.
Our East Cluster swimmers who qualified to the WBOP Swimming Champs competed in the event this week. We had a team of 10 represent Matua and they had some really tough competition, but all did such a great job. They should all be so proud of themselves, I know I am.
Once again I would like to thank all our volunteers for this term. You guys are amazing and our teams would be lost without you. Thank you!
Thanks to everyone who has already returned uniforms and paid sports fees on time.
I hope you all have a restful Easter break.
Stacey Sutherland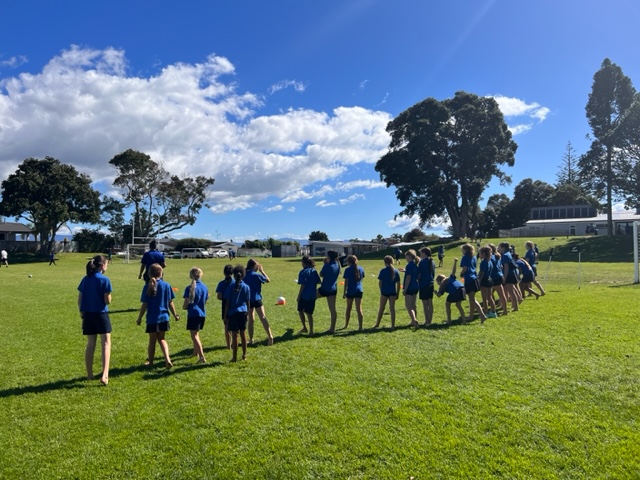 TAURANGA CITY COUNCIL – TESSAS TREASURE HUNT
During the April school holidays (7 April – 22 April), Tessa will be hiding in 17 different parks across Tauranga, and you're invited to join the search! It's the perfect way for the family to get out and about in your community and go on a treasure hunt at the same time.
Want to find Tessa? First, you need to head to our website and check the map of the parks you need to visit.
When you find Tessa, scan the QR code on the sign and enter your details online. Then you're in the draw to win prizes!
How many times you find Tessa is up to you! Each time you find her and scan the QR code, you have another entry into the draw – the more Tessa's you find, the more chances you have to win! Winners will be determined at random once the competition closes on Saturday, 22 April 2023 (T&Cs apply).
Keep up to date with all things Tessa's Treasure Hunt on Tauranga Animal Services Facebook page or our website, www.tauranga.govt.nz/tessastreasurehunt.
LIBRARY
I asked the librarian if she knew of any authors who wrote Dinosaur novels…. She said, "Try Sarah Topps"
A huge shout out to our Librarians who continue to foster a library environment that is welcoming to all students.  Student librarian Book Displays have been a hit with Lulu and Sarah recently promoting author David Walliams.  While David Walliams is a popular author with our students, Lulu and Sarah's display resulted in a mass exodus of his books to be read in classrooms and in homes.
Displays help pull books off shelves that can become lost amongst the masses of organized shelves.  Our reading community is great at selling a good read also…this term Teachers have shared with their classes Storm Breaker, The World's Worst Children, Billionaire Boy, When Hitler Stole the Pink Rabbit, Snake and Lizard, Cardboy Cowboys, Just Crazy, Countdown to Danger, Danny the Champion of the World, Grimwood, A Fish in a Tree…..who doesn't been enjoyed being read to.
Scholastic Books Issue 2
Thank you for your support with scholastic books.  We have recently received an email from scholastic books apologizing that our order has been delayed.   Scholastic books have been waiting for a significant number of backorders to be delivered to their depot.   Unfortunately, freight delays (out of their control) means that our completed order will not reach school by the end of this term.  Consequently, scholastic orders will be given out Week 1, Term 2.  Thank you all for your patience.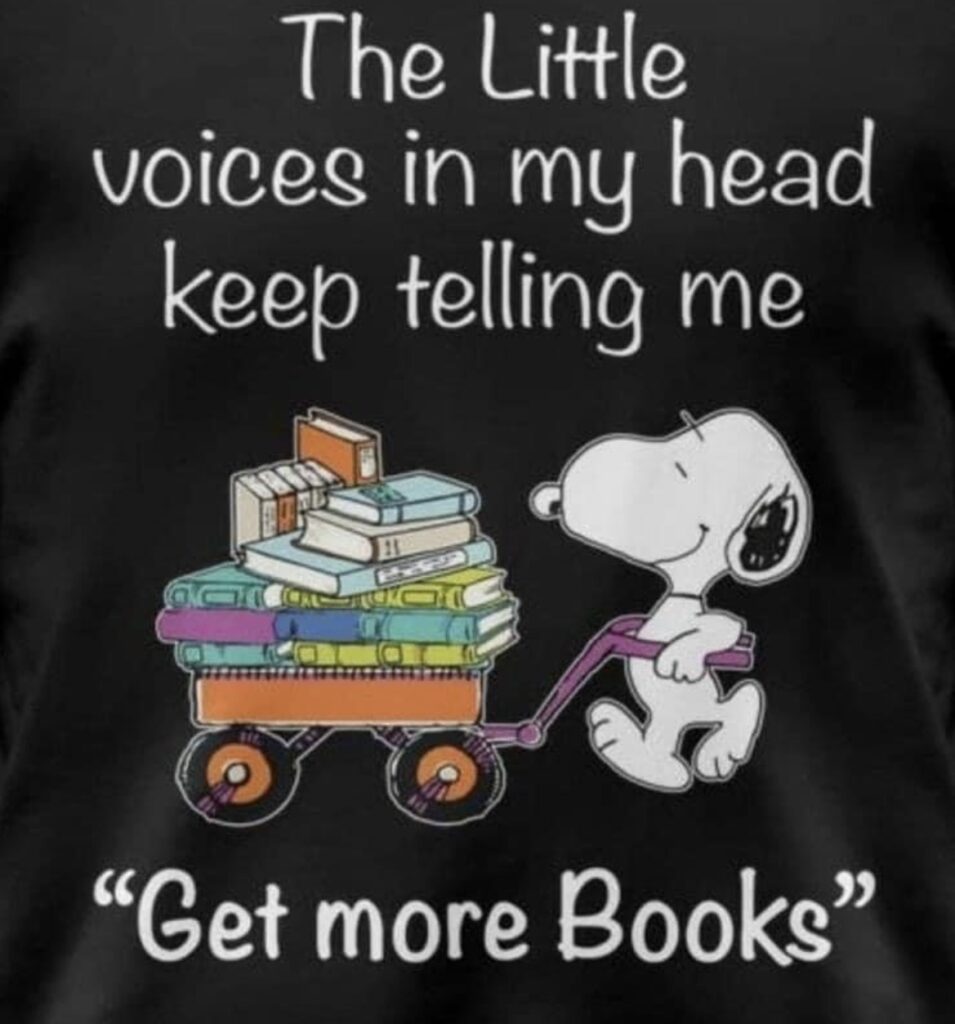 PTA – MINI GALA / MOVIE NIGHT
Save the date!
On 12 May we'll be having a super fun mini gala and movie night at Matua School.
There will be lots of yummy food available and games to keep the kids entertained, starting from 4pm.
Then from 6pm, snuggle down with a beanbag, blanket, pillows and sleeping bags and watch an outdoor movie (or in the hall if it's raining or cold!) with your family and friends.
As always, to help make it a success, the PTA need helpers. – Donations for the cake stall, jolly jars, and prizes for games and anything else you want to help with. Please get in touch if you can help us out.
Email the PTA – matuapta@gmail.com
Tickets will be available to purchase soon.
MATUA ANGELS
We have an amazing group of volunteers that come into school on a Monday morning. They help with anything from laminating, making resources for staff and all those jobs that help with the everyday running of school life.
It's a great way to meet other parents and also support our wonderful staff.
If you would like to be involved, pop into the school office on Monday morning (9 -11am), have a cuppa and a biscuit, meet other parents and get involved. We really appreciate any help you are able to offer.
SCHOOL HOURS
A friendly reminder that school is not open until 8.30am. If you require childcare before these hours, please contact SKIDS either by email – matua@skids.co.nz, phone – 027 586 0408, or book online – www.skids.co.nz/Matua.
YUMMY STICKERS
2023 has already thrown us all some tough challenges, but together we will get through it.
Our orchards like many other growers in Hawkes Bay and Gisborne, have been badly affected by the recent cyclone.  Yummy are fortunate to have orchards spread widely across the Bay, which has meant some of our orchards have been completely devastated but some have survived.  It has been a tricky time for sure, but we are managing to pick the majority of our crop this season, so that's some good news
The other good news is, we will push on with the Yummy School Sticker Promo again this year.  This is something we really value being part of, and I'm sure schools will value free sports gear even more  this year.  Even in these tough times, it's great to be part of a community and give back to schools and kids, so thanks for being part of this promotion 26 years on!
You can start collecting anytime now (if you haven't already started), and some more good news – we will be switching over to compostable stickers in the next few months
SKIDS BEFORE & AFTER SCHOOL PROGRAMME
"It's time to book your Before & After School sessions with SKids, and join us for some fun in the sun at www.sKids.co.nz/Matua"
LUNCH ORDERS – EVERY FRIDAY
Lunch orders are available for delivery to Matua School each Friday.
SUBWAY
Simply order your SUBWAY lunch online through you myKindo account by CLICKING HERE
Order (or cancel) any time before 9:00am on the day or schedule in advance.
Help? Visit support.mykindo.co.nz or call 09-869 5200 Mon-Fri, 8:00am to 4:00pm.
Order ezlunch for delivery from Monday 27 March to Thursday 6 April and go in the draw to WIN a Lego Creator 3-in-1 White Rabbit. The winner will be drawn on Thursday 6 April 2023 and be notified by phone and/or email. Every lunch order gets another chance to win. Go to www.mykindo.co.nz to start ordering.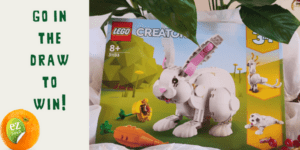 TERM DATES 2023
Open Morning – Friday 27th January, 10:30am – 12:00pm
FIRST DAY OF SCHOOL 2023 – Tuesday 31st January
TERM 1 – Tuesday 31st January – Thursday 6th April.
Waitangi Day – Monday 6th February (school closed)
Parent/Child/Teacher Conferences – Friday 24th February (school closed)
Teacher Only Day – Friday 17th March (school closed)
TERM 2 – Wednesday 26th April – Friday 30th June.
Anzac Day – Tuesday 25th April
King's Birthday – Monday 5th June
TERM 3 – Monday 17th July – Friday 22nd September.
Term 4 – Monday 9th October –
Labour Day – Monday 23rd October
Last Day of School – TBC
Our School App
We have a school app to keep you up to date with events and notifications. Click on the button below to check it out.
Setting up with Kindo
Kindo is our prefered payments system. To help you learn how it works, we've added their new help sheet and video. We hope it helps.
COMMUNITY NOTICES
HAWAIKI HERENGA HAKA
Tauranga City Council is honoured to bring you 'Hawaiki Herenga Haka', a free event being held at Memorial Park to celebrate Tauranga Moana Kapa Haka. Experience the ihi (excitement) and passion of our local Te Matatini competitors and kura groups performing live on Saturday, 22 April from 11am-4pm.
Make a day of it, and bring a picnic to enjoy with your whānau. There will be kai trucks onsite for your favourite snacks, Māori craft stalls, poi making and raranga bracelet workshops – along with other fun activities for all to enjoy.
Click on the image below or visit mytauranga.co.nz/summer for all the details.