Heron Herald Term 1, Week 11, 2021
Matua School is proudly supported by…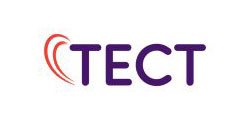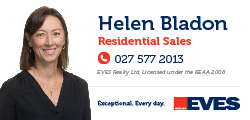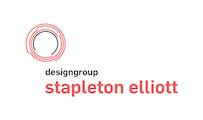 FROM THE PRINCIPAL'S LAPTOP
Kia ora koutou,
This week we farewell Mr Morris who is moving his family to Cambridge for the rest of the year.  James and his wife are expecting their first child in early Term 2, and are looking forward to being closer to whanau through this exciting stage in their lives.  Mr Morris will be sorely missed by the staff and children at Matua School, as he's been a fully engaged, fun and dedicated member of the team and committed classroom teacher.  James is passionate about reading stories with cool voices and sharing his love for old bicycles – creating a safe and high-quality learning environment for those in his care.  James will also be missed with his involvement in the ukelele band and Kapa Haka Iti.  We are looking forward to Mr Morris returning to Matua School for 2022, but in the meantime wish him all the best for the rest of this year.
Mr Morris – covering for a bad hair day!
Thank you again to those families who have paid the school donation for this year. As a school, there are many things we just couldn't do without the extra fees and donations that we collect each year. While we do receive funding from the Ministry of Education, being higher in decile means we receive less than many other schools. We are also not eligible for the School Donation Scheme where the government pays $150 for each child in the school. Therefore we ask you to contribute $120 per year. This payment supports things like running the school pool, additional literacy and mathematics resources, funding for extension and learning support groups, ICT devices, Garden to Table programme, music resources, and additional staffing to support children with health or learning needs. We are proud of the wide range of opportunities that Matua children have access to, and your support enables us to continue with a broad and rich curriculum.
If you haven't paid the school donation for this year, please consider doing that now.
CLICK HERE for a link to Kindo, where a payment can be made – thank you!
Superloo Upgrade
Hopefully, you've noticed or heard about the wonderful Superloo Upgrade that happened over the summer break. We are absolutely thrilled with the outcomes of this project, which has seen a tired and unpopular space in the school transformed into a modern and friendly space for children to use. Getting construction projects completed in schools is a complex process with the Ministry of Education and construction systems often difficult to navigate. We usually employ a project manager for projects of this size. However, on this occasion, I would like to thank Kate McGovern, who volunteered her time and expertise to project manage the development of the Superloos. Kate's motivation was to see the project completed well and to allow the school to use money that would normally be paid to a project manager to be invested into the project itself. This has effectively allowed thousands of additional dollars to be put into quality fittings and finishes. Kate completed this project so professionally, while also starting a new job midway through the process. Thank you so much Kate for contributing to the school in this way!
As we finish Term 1 and look ahead to the school holidays, we trust that you and your whanau will have a restful break, filled with lots of things that bring you joy and create those family memories that count!
See you next term.
Mihi Whakatau - New Families Welcome
Queens Birthday - Public Holiday
Teacher Only Day - School Closed
Gobsmacked Performance
Tuesday 6th July 6.30pm-8pm
Gobsmacked Matinee Performance
Wednesday 7th July 12.30pm-2pm
Gobsmacked Performance
Wednesday 7th July 6.30pm-8pm
SCHOOL POLAR FLEECES
There are a large amount of un-named polar fleeces in lost property. Please name all of your child's uniform so it makes it easier to return  to the rightful owner.
If your child is missing a polar fleece or anything else, check the lost property on a regular basis. It always seems to be over flowing with items.
LIBRARY
Books Books Books
Our hard working librarians have been busy promoting their favourite books.  We know the best advocate of children's books are often the children themselves!  Jessica Townsend's the Nevermoor series featured, as well as the Pages and Co series by Anna James, and popular authors such as Ross Welford and Alan Gratz.  These are great authors to follow!  Consequently, we welcome any book recommendations and encourage students to post any suggestions in the box provided in the library.  Next term, our middle and senior students will be able to review library books and post their reviews on the home page of our library web app.  They will also be able to keep track of their issued books, renew their own books, create wishlists/reading lists and reserve books.  Reserved books will be available to pick up from the library during lunchtimes and during class library times.
Overdue Books
This term has seen overdue book reminders being directly emailed to homes.  Thank you for the great response.   These books can be popped into the returns box by the library door or returned during class library times.
Scholastic Books
A big thank you to our group of volunteers who have put their hands up to help sort scholastic book orders.  In this busy world, your help is appreciated!!  Matua School receives one scholastic book issue each term.  Scholastic points earned buy books for the school library and literacy resources for classrooms.
Term 2
Year 5 and 6 students who wish to be librarians for the second half of the year will begin their training midway through next term.  They are required to listen to school notices for further information.  Year 6 students will be given priority.  Our library is a well-used space throughout the day, and our student librarians are invaluable in their contributions.
Lastly, our library is on the lookout for second hand jigsaw puzzles in good conditions, especially as the winter months approach.  Jigsaws with anything up to 80 pieces will be greatly appreciated!!
TERM DATES 2021
Term 1, 2021 – First Day: Tuesday 2nd February 2021 – Friday 16th April
Waitangi Day – Monday 8th February
Easter – Friday 2nd April – Tuesday 6th April inclusive
Term 2 – Monday 3rd May – Friday 9th July
Queen's Birthday – 7th June
Term 3 – Monday 26th July – Friday 1st October
Term 4 – Monday 18th October
Our School App
We have a new school app to keep you up to date with events and notifications. Click on the button below to check it out.
Setting up with Kindo
Kindo is our new prefered payment and permission system. To help you learn how it works, we've added their new help sheet and video. We hope it helps.