Heron Herald Term 1, Week 2, 2023
Matua School is proudly supported by…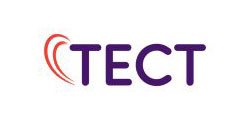 Kia ora koutou,
It has been wonderful to have everyone back at school over the last couple of weeks. We have particularly appreciated being able to start the year with parents more connected to the school. We started with a pōhiri last Friday, welcoming new students, whānau and staff to Matua. Earlier this week, we enjoyed coming together for our Community Picnic, an opportunity to meet new friends, catch up with teachers and enjoy seeing our children play together on a fine summer's evening. Thank you to those who were able to attend. We trust you enjoyed both events, and we look forward to future opportunities to connect.
This newsletter has several key pieces of information. These include:
Teacher Only Day Information
Sponsorship Opportunities
Learner Conferences (Parent, Student, Teacher)
Gobsmacked Production Update
Teacher Union Meeting
For more information on these topics, please scroll down.
End-of-Day Messages
At times our office can be overloaded with parents calling with requests to pass on messages to children. These often come close to the end of the school day, asking to change end-of-day plans. With over 500 students in the school, getting information out to students on time is extremely difficult. While we know that plans sometimes have to change, this is ideally the exception. Please aim to have end-of-day plans arranged and understood by children at the start of the day.
New Staff
This year we are pleased to welcome three new teachers to the Matua staff team. Vicky Nelson has started in Room 17, Mariska van Staden has started in Room 3, and Angela McLean has started as our Literacy Support Teacher. All three bring many years of teaching experience from a range of contexts. We trust you will make them feel welcome as they settle into Matua and get to know our school and community over the term.
Shady Spaces
A big THANKS goes out to TECT and our very own PTA for the new shade sails that have gone up in the Junior end of the school.  While we haven't seen that much sun recently, we are thrilled to have the Junior Playground and sandpit covered.  Your contribution through PTA events like the Quiz Night, Disco and Night Market enabled this valuable resource to be purchased – thanks!
Sponsorship Opportunities
Matua School has a strong, active and engaged community.  With 550 children and 370 families connected to the school, we would like to offer a limited number of sponsorship opportunities.  You may have noticed on the @School App, and at the top of the newsletter a couple of digital spaces that are highly visible to our community.  If you are interested in supporting our children and Matua School, please read the image below and contact me at marcusn@matua.school.nz
Teacher Only Days
As highlighted last week, you can see on the school calendars that we have a Kahui Ako Teacher Only Day on Friday, 17th March.  The school will be closed on this day, and teachers will work with a Mathematics facilitator.  Growing our Mathematics practice and learning more about the refreshed curriculum is a key focus area for staff this year.  You may have spotted that this Teacher Only Day (TOD) is a week later than the TOD being held at Ōtūmoetai Intermediate.  Our normal practice is to align these days as much as possible.  However, on this occasion, we were restricted on the day we could access the Mathematics professional learning.  We appreciate that for some families, this might create some challenges.  Please be assured that our intent is always to align TODs where possible.  Thanks for your understanding.
Gobsmacked Production 2023 – Payment Required
We are excited to have our bi-annual Gobsmacked Production happening later this Term.  This is a wonderful opportunity and event for all students in Year 2 – 6.   We always love seeing over 400 students performing on the big stage, with one matinee and two evening performances booked for the Performing Arts Centre at Bethlehem College.
The lead characters are already practising, and classes will start rehearsals later this term.  Children will be asked to start learning some songs soon.
Putting on a special event like this is expensive.  We include a portion of the school budget, rely on ticket sales to the shows, and seek sponsorship support.  We also need to ask parents for a small contribution that goes towards the three bus trips that are required as part of Show Week.  Please visit your KINDO account and pay the $10 contribution for the Gobsmacked Production.
Thanks for your ongoing support.  We trust that this opportunity will grow confidence and spark a passion for the performing arts in your child.
Teacher Union (NZEI) Stop Work Meeting
Teachers across the country are currently in contract negotiations.  The focus of the negotiations has a focus on pay keeping up with the cost of living, but also the conditions and resourcing we want to ensure a high-quality education for our children.  As part of this process, our teachers need to attend a meeting during the afternoon of Thursday 2nd March.  During this time, we will be running a skeleton programme at Matua School, with most of the afternoon being an assembly with opportunities for singing and other whole school activities.
We are very aware that this union meeting has come at a time when there have been public holidays and upcoming Teacher Only Days.  We appreciate that these impact parents.  Therefore, all children are welcome at school all day.  However, if you are able to pick your children up from school at 12:30 pm on the day, you are most welcome.
LEARNER CONFERENCES
Our Parent-Teacher-Student meetings are booked for Friday, 24th February.
This day is set aside each year as part of our reporting cycle and learning partnership with you. Having the opportunity for parents, students and teachers to sit around the table together and share successes, challenges and next steps for learners is a powerful thing. Bookings for these meeting times will be available at the start of next week. Meetings will be booked via our @School App so watch out for a notification letting you know when they are available. To ensure you receive an invitation to book a meeting, please make sure you are using the @School App.
WEEK 2 MAHI
There has been plenty of learning action happening around Matua School this week.  We love seeing children engaging in a wide range of activities and loving being at school.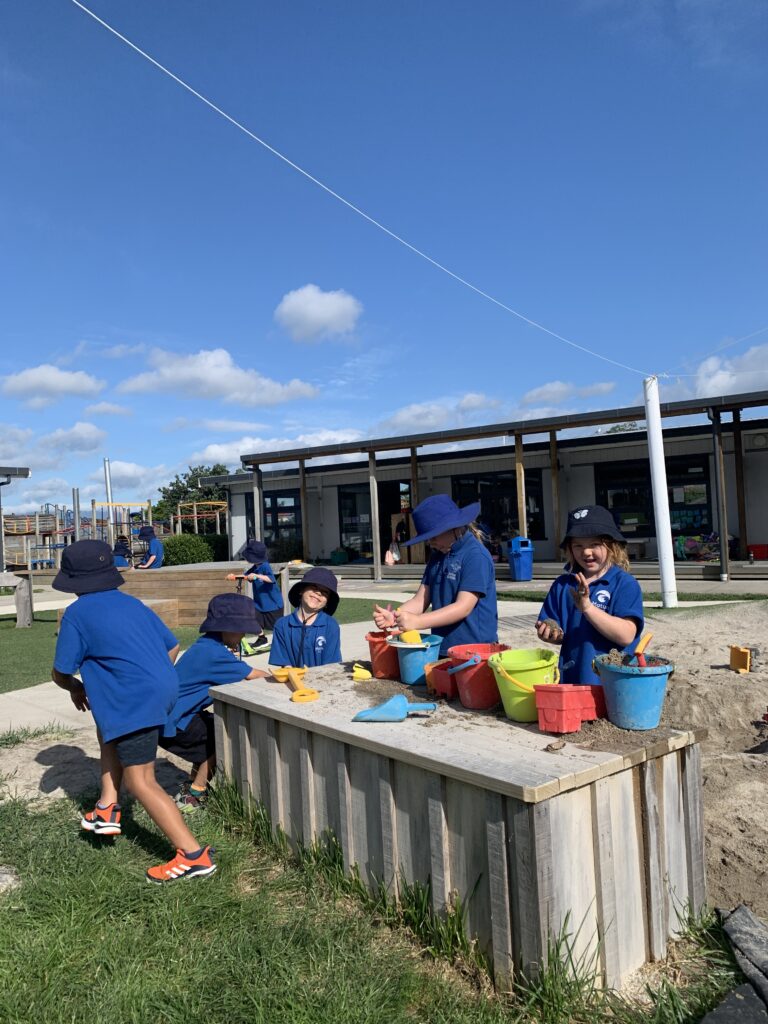 LIBRARY
We have an incredible group of students completing their librarian training for Terms 1 and 2.  Congratulations to Carys, Kate, Lulu, Sarah, Oli, Poppy, Georgie, Aideen, Laria, Lachie, Holly, Jessica, Aliannah, Abbie, Brea, Edward, Rachel, Vienna, Dahlia, Victoria, Ezekiel, Ava, Hope, Caitlin, Jaya, Rose and Emily.  We have another group of Year 5 and 6 students eagerly waiting in the wings to become Librarians in Term 3 and 4.
The library is open at lunchtimes from Monday to Thursday.  Students are invited to read, play chess and card games, complete jigsaw puzzles and colour.  Our librarians will happily help search for specific books and read to our younger students.  We are always on the lookout for a few more Uno games and similar card games, if any families have spare and complete card sets to give to the Library, these games will be gratefully received.
Classes have a 45 minute library slot each week.  Children can issue books for 2 weeks before they become overdue.  We will happily renew books after 2 weeks as some books require more time to devour completely!  On Mondays, overdue letters are automatically sent to family emails.  If books are lost, a $10 donation is requested from the school to help cover the cost of the book.  This is payable to the office.
Please pop into the library before school starts if you have any queries or contact Tracey Donovan-Grammer by email at 
library@matua.school.nz
 or by phoning the school.  Anyone that has a spare 10 minutes after the morning bell is always welcome to assist with the shelving and tidying of library books.  This helps to keep the library looking fabulous and user-friendly!
Scholastic Books
Scholastic Book Issues go out to families once a term and there is an online ordering system in place.  Any scholastic books ordered will be delivered to school and given out to children in their classrooms.  Books which are labelled as gifts will be available to be picked up at the school office.
'Books are uniquely magic'
Tracey D G
GARDEN TO TABLE
Māhuri is taking part in Garden to Table this term and is looking for volunteers. If you can help for a session or two please add your name to the roster. Here is the
 LINK
MATUA ANGELS
We have an amazing group of volunteers that come into school on a Monday morning. They help with anything from laminating, making resources for staff and all those jobs that help with the everyday running of school life.
It's a great way to meet other parents and also support our wonderful staff.
If you would like to be involved, pop into the school office on Monday morning (9 -11am), have a cuppa and a biscuit, meet other parents and get involved. We really appreciate any help you are able to offer.
SCHOOL HOURS
A friendly reminder that school is not open until 8.30am. If you require childcare before these hours, please contact SKIDS either by email – matua@skids.co.nz, phone – 027 586 0408, or book online – www.skids.co.nz/Matua.
SKIDS BEFORE & AFTER SCHOOL PROGRAMME
"It's time to book your Before & After School sessions with SKids, and join us for some fun in the sun at www.sKids.co.nz/Matua"
LUNCH ORDERS – EVERY FRIDAY
Lunch orders are available for delivery to Matua School each Friday.
SUBWAY
Simply order your SUBWAY lunch online through you myKindo account by CLICKING HERE
Order (or cancel) any time before 9:00am on the day or schedule in advance.
Help? Visit support.mykindo.co.nz or call 09-869 5200 Mon-Fri, 8:00am to 4:00pm.
TERM DATES 2023
Open Morning – Friday 27th January, 10:30am – 12:00pm
FIRST DAY OF SCHOOL 2023 – Tuesday 31st January
TERM 1 – Tuesday 31st January – Thursday 6th April.
Waitangi Day – Monday 6th February (school closed)
Parent/Child/Teacher Conferences – Friday 24th February (school closed)
Teacher Only Day – Friday 17th March (school closed)
TERM 2 – Wednesday 26th April – Friday 30th June.
Anzac Day – Tuesday 25th April
King's Birthday – Monday 5th June
TERM 3 – Monday 17th July – Friday 22nd September.
Term 4 – Monday 9th October –
Labour Day – Monday 23rd October
Last Day of School – TBC
Our School App
We have a school app to keep you up to date with events and notifications. Click on the button below to check it out.
Setting up with Kindo
Kindo is our prefered payments system. To help you learn how it works, we've added their new help sheet and video. We hope it helps.