Heron Herald Term 1, Week 3, 2022
Matua School is proudly supported by…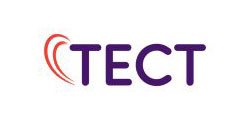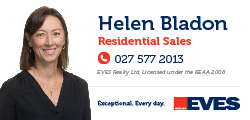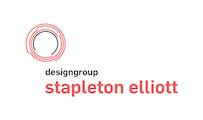 Kia ora koutou,
Thank you again to everyone who is making efforts to support our COVID guidelines and requirements. We appreciate people wearing masks while on-site and those making an effort to stay away from school. We have noticed that some are still coming into classrooms at drop off or pick up times. While we have supported a transition back to school, particularly for new students, we respectfully ask that you now stay out of classrooms. If you do need to meet a teacher, please make contact prior to organise a time.
We acknowledge that these are unusual times and that these restrictions are not ideal. However, we continue to do our best, with the information we have to support a safe and healthy environment for children and staff.
With COVID-19 cases increasing in the community, it is just a matter of time before we have cases connected to Matua School. Should we have a case in the school, it triggers a series of investigations to establish what actions need to be taken. Please be assured that we will update parents and clearly outline any steps you need to take.
@School Parent App 
As highlighted last time, all parents should now be connected to our new @School Parent App. It is through this app that all school communications will happen. As we have transitioned to this app, some communications have also been sent via email, however, we have now stopped this. If you haven't set up the app, please get connected today!
Troubleshooting @School App
There are a couple of common challenges when first setting up the app:
| | |
| --- | --- |
| Problem | Action |
| I didn't get an email with the password | The second email with the password is not sent until you click on the link in the first email. |
| I can't see all my children in the app. | Please contact the school office.   |
| I don't get notifications | Notifications need to be activated in the @School App, and in your phone's settings.   |
For more information on the @School App, please watch THIS VIDEO
At this stage, there are three key apps in use at Matua School.  They include:
| | |
| --- | --- |
| App | Purpose |
| @School App | Communication home, notices, trip permissions, absences and booking Learner Conferences |
| Seesaw | Sharing of learning activities – not for communication. |
| Kindo | Payments |
Matua School is no longer using the Skool Loop App, so please delete it.
Sponsorship
We always appreciate it when a business is willing to support us at school.  Towards the end of last year Telfer Young, Property Valuers & Advisors made a donation to the school, which enabled us to upgrade our library computer –  which was long overdue.  So a special shout and thanks to the team at Telfer Young.  Next time you need property valuations services, please consider supporting those who support the school.
Learner Conferences - School Closed
Friday 25th February 2022
Minis Trip to Fergusson Park
Monday 28th February 2022
Minis & Juniors Splash & Dash
Teacher Only Day (Cluster) - School Closed
Last Day of Term 1
Wednesday 13th April 2022
LEARNER CONFERENCES
Don't forget that we have 'Learner Conferences' taking place next Friday – 25th February.
School will be closed for instruction. If you require childcare, please contact Skids – matua@skids.co.nz.
Interviews are booked via www.schoolinterviews.co.nz
The code has been sent to you via the @School App, but please contact your child's teacher if can't find it.
MUSIC HUB
We have limited space for new students for Guitar, Ukulele and Keyboard, learning at school on a Wednesday
For further information, please visit our website  www.musiqhub-bop.co.nz/info
Or text Wayne   Mb 027 271 7685

TRAVEL SAFE
We love seeing our Matua Road Patrollers out on Levers Road at the start and end of each day.  Thank you to all those students who have trained and taken on this very important role for 2022.  We are excited to see the new 'Limited Speed Zone' sign installed on Levers Road before the holiday break.  Before and after school, this section of the road has the speed limit reduced to 40 km/h.  In time we may see this reduced to 30 km/h, which would be wonderful.  Standing beside our road patrollers for any period of time highlights for us just how fast 50km is through that busy space, so thank you for slowing down and keeping our tamariki safe.
It has been wonderful to see the crossing installed on Tilby Drive over the summer break.  This allows more children to walk to school safely.  With traffic being a constant challenge around schools, encouraging children to walk, scooter or bike to school safely is a great idea.  If you live a little bit further away, you could even consider driving part of the way and dropping children off a walkable distance from school.
TERM DATES 2022
Term 1, 2022 – Tuesday 1st February 2022 – Wednesday 13th April
SCHOOL CLOSED – 31ST JANUARY (Auckland Anniversary) & 7TH FEBRUARY (Waitangi Day)
Term 2, 2022 – Monday 2nd May – Friday 8th July
Term 3, 2022 – Monday 25th July – Friday 30th September
Term 4, 2022 – Monday 17th October – TBC
LUNCH ORDERS – EVERY FRIDAY
Note: Pita Pit is no longer available. This is due to a lack of orders. Subway will still be available for lunch every Friday.
Simply order by CLICKING HERE
Order (or cancel) any time before 9:00am on the day or schedule in advance.
Lunch will be delivered to school at lunchtime on a Friday for Subway.ezLunch orders are made online through your myKindo account.
You can order lunch by simply going to www.mykindo.co.nz
Click here to view the menu.
Help? Visit support.mykindo.co.nz or call 09-869 5200 Mon-Fri, 8:00am to 4:00pm.

Find out more ezlunch.co.nz or mykindo.co.nz
Our School App
We have a school app to keep you up to date with events and notifications. Click on the button below to check it out.
Setting up with Kindo
Kindo is our prefered payments system. To help you learn how it works, we've added their new help sheet and video. We hope it helps.
Science & Robotics After School Classes
STEAM-ED (formerly House of Science Tauranga) Afterschool classes for Term 1 are:
Tuesday – Space Exploration 5-8yrs,  3:30pm-5pm
Wednesday – Space Exploration 9-13yrs,  3:30pm-5:30pm
Thursday – Robotics 8-13yrs, 3:30pm-5:30pm.
Classes start Tuesday 15th February 2022 for 8 weeks.