Heron Herald Term 1, Week 5, 2022
Matua School is proudly supported by…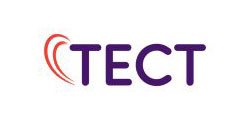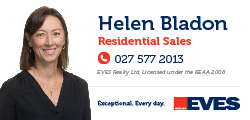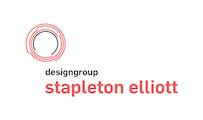 Kia ora koutou,
While much of the world is a little distracted by the pandemic, our wonderful tamariki at Matua School are getting on with the business of learning. I want to give a shout out to our wonderful kaiako (teachers) who are working hard to develop engaging learning opportunities for students during a challenging time. We have a continuous goal that school remains a secure and consistent place for children to be. We also want school to be fun! It was wonderful to see our Minis and Junior teams hold Splash and Dash this week. Children loved the whole event, with the waterslide being an exciting end to the race!
Thank you to all parents that took part in our recent Learner Conferences. For the first time, these were held virtually, via Zoom. While we were forced into this way of running them, we are thrilled with the outcome. Meeting together is so important and we loved the opportunity that Zoom meetings brought with parents being able to connect from wherever they were.
We have a number of families that are having to isolate due to being household contacts for COVID. If you are required to isolate, teachers are prepared to support learning from home by providing a connection to some of the learning that is happening in the classroom. This is happening in a range of ways and adapted for the different age groups. Please note that online learning support is only available to those who are required to isolate due to COVID guidelines.
Don't forget that we have a Teacher Only Day this coming Friday 11th March. This is a Kahui Ako planned day, so includes all schools in the Otumoetai Cluster.
GARDEN TO TABLE
Julia has been busy harvesting in the garden.
We are unable to cook with the children at the moment but the freezer is well stocked, ready for when we can cook again
Rhubarb, corn, tomatoes, pumpkin, beans, zucchini, chilies, peppers and silver beet are some of the things we have been able to freeze.
MUSIC HUB
We have limited space for new students for Guitar, Ukulele and Keyboard, learning at school on a Wednesday
For further information, please visit our website  www.musiqhub-bop.co.nz/info
Or text Wayne   Mb 027 271 7685

SPORT
It's been a little quiet on the sports front lately. With no inter-school events happening it's been all about the after school and weekend sports. Basketball, mini polo, volleyball and softball have all been going for a couple of weeks now and rippa rugby is set to start next week. In this crazy and unpredictable time it's important that everyone is communicating regularly with one another so coaches know if they have a team and are able to play. Please also let me know so I am able to contact the sporting organisers to default games with due notice.
Due to the ever evolving Covid situation Memorial Pools has now been closed to the public as they are unable to staff it safely however they have decided to honour the contract with Tauranga Waterpolo which means the pools will only be open on a Tuesday afternoon so the mini polo league to can complete its season. WBOP Softball have also decided to end their season early and last Saturday was the last game for Term 1. Softball and T-Ball will resume in Term 4.
Now for some great news – congratulations to Jacob for being selected in the Tauranga U11 Basketball Representative team. What a great achievement, well done Jacob.
Well done to our Minis and Juniors who participated in the Splash and Dash yesterday afternoon, they all seemed to really enjoy the challenge and the slip and slide to finish. Next week our Seniors will be participating in a Biathlon which is set to be a lot of fun.
Please keep up the communication and if you have any trouble please don't hesitate to contact me.
Nga mihi
Stacey Sutherland
TERM DATES 2022
Term 1, 2022 – Tuesday 1st February 2022 – Wednesday 13th April
SCHOOL CLOSED – 31ST JANUARY (Auckland Anniversary) & 7TH FEBRUARY (Waitangi Day)
Term 2, 2022 – Monday 2nd May – Friday 8th July
Term 3, 2022 – Monday 25th July – Friday 30th September
Term 4, 2022 – Monday 17th October – TBC
Our School App
We have a school app to keep you up to date with events and notifications. Click on the button below to check it out.
Setting up with Kindo
Kindo is our prefered payments system. To help you learn how it works, we've added their new help sheet and video. We hope it helps.
Science & Robotics After School Classes
STEAM-ED (formerly House of Science Tauranga) Afterschool classes for Term 1 are:
Tuesday – Space Exploration 5-8yrs,  3:30pm-5pm
Wednesday – Space Exploration 9-13yrs,  3:30pm-5:30pm
Thursday – Robotics 8-13yrs, 3:30pm-5:30pm.
Classes start Tuesday 15th February 2022 for 8 weeks.