Heron Herald Term 1, Week 7, 2019
Matua School is proudly supported by…
FROM THE PRINCIPAL'S LAPTOP
Kia ora and welcome to the latest edition of the Heron Herald. It has been a challenging week for many in Aotearoa with the tragic events in Christchurch. It was heartwarming to see the support and generosity from our community, collectively we raised over $1338.00 to donate to the Christchurch Foundation. Our thoughts are with those affected.
It has also been a busy and exciting few weeks at Matua School with swimming sports for the middle and senior teams. The junior teams had beautiful weather for their splash and dash. It is great to see our tamariki setting goals and working hard to achieve them.
Over the next few weeks, you may notice a few tradespeople around Matua School. We have several repair jobs happening over this time including the hall and admin area. Our hall will be closed during the holiday break to enable the repair work to be undertaken.
Our school gala is almost upon us. Our PTA, Staff and students are in full swing preparing for this day. It is a wonderful community event and I hope to see many of you there.
Congratulations to our Top School team who participated in the Top School competition at Gate Pa school yesterday. They were great ambassadors for our school. A huge thank you to Mr Andy Cochrane who coached and managed the team.
CRAIG WALLIS
Principal

Our School App
We have a new school app to keep you up to date with events and notifications. Click on the button below to check it out.
STAFF CAR PARK
Just a reminder that the staff car park is not a "drop off and pick up zone", it is for staff use only.
This is also due to the safe keeping of our students when they arrive and leave school. The gate will now be closed both morning and afternoon.
Please use the surrounding streets when dropping your children off at school, remembering to park in the designated areas.
Thank you for your co- operation.
MIDDLE & SENIOR SWIMMING SPORTS
We had both our middle and senior school swimming sports this week. Both proved to be incredibly successful and a lot of fun was had by all. Congratulations to all our senior students that made it through to 'East Cluster swimming sports'. This is due to take place next Tuesday, the 26th March.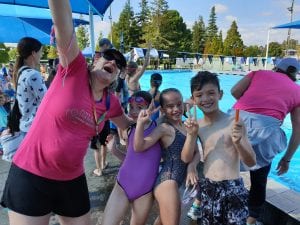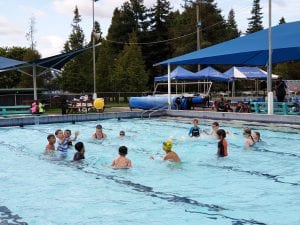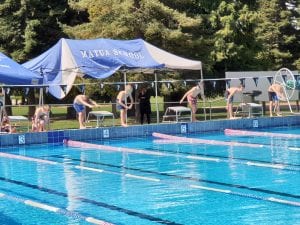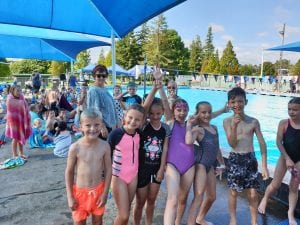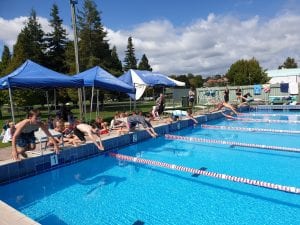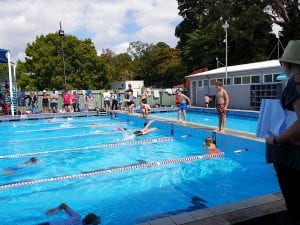 DOGS IN SCHOOL GROUNDS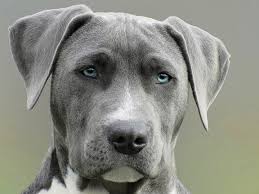 Dogs seem to be making an appearance into the school grounds again. If you are a dog owner and walk your child to and from school, please can you either say good bye to your child at the school gate or leave your dogs tied up outside the school grounds.
We do have some children (and parents) who are frightened and intimidated by dogs and we would like everyone to feel comfortable at school. Please do not bring your dog into the school grounds during school hours.
Thank you for your understanding.
TERM DATES 2019
Term 1 – Mon 4th February – Friday 12th April
School holidays – 13th – 28th April
Waitangi Day – Wednesday 6th Feb, school closed
Term 2 – Mon 29th April – Friday 5th July
Queen's Birthday – Monday 3rd June, school closed
School holidays – 6th – 21st July
Term 3 – Mon 22nd July – Fri 27th September
School holidays – 1st – 13th October
Term 4 – Mon 14th October – Thurs 19th December
Labour Day – Mon 28th October, school closed
ENROLMENT 2019
If you have a child due to start with us this year, please pop into the school office and pick up an enrolment pack asap. We are receiving lots of new entrant enrolments and are putting things in place for 2019.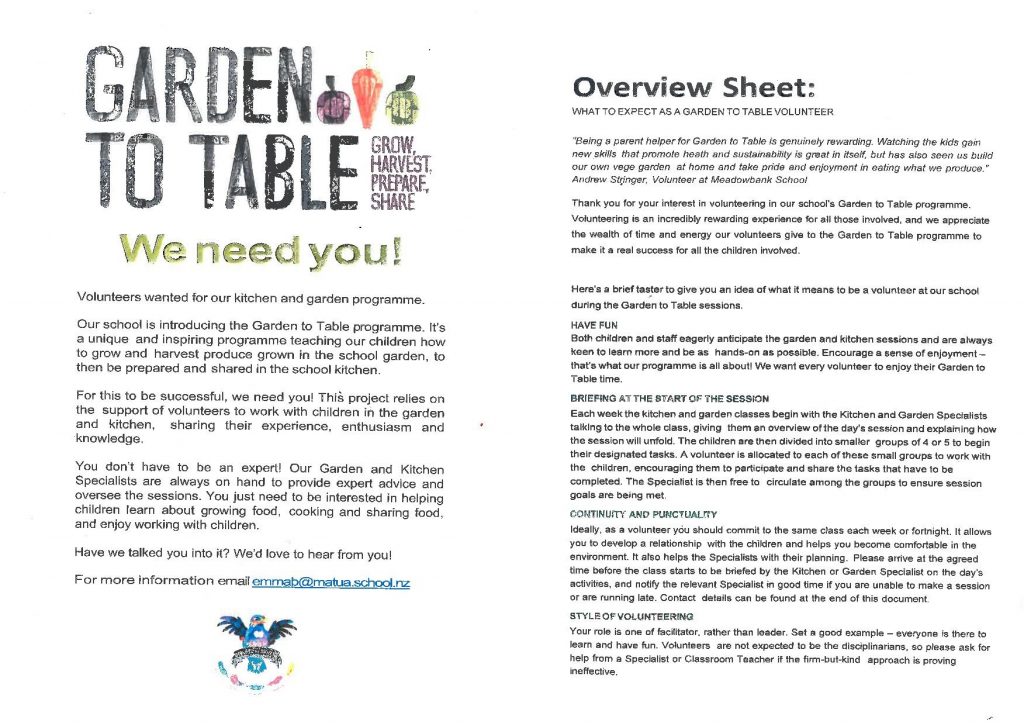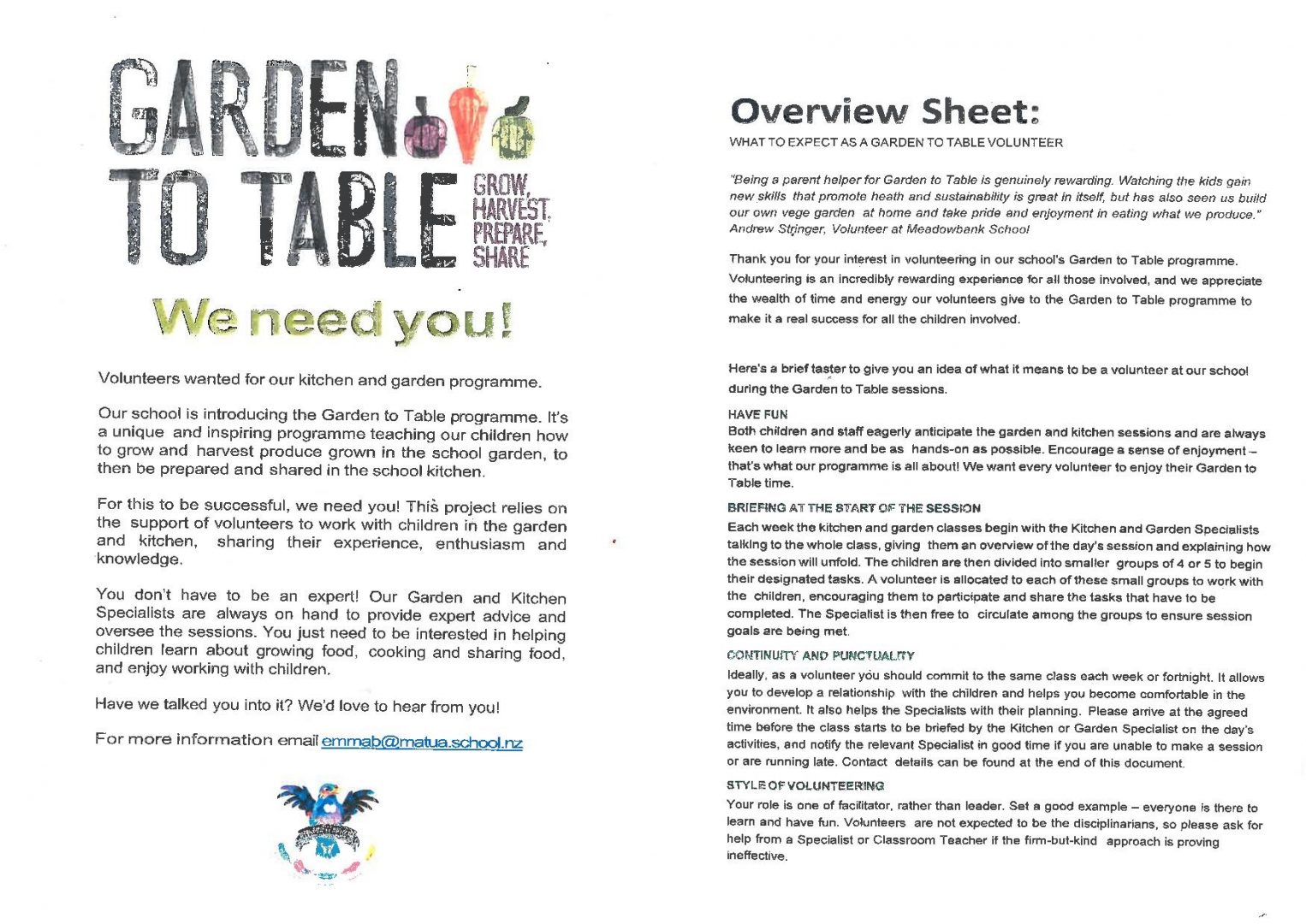 SCHOOL SORES
School sores seem to be quite prolific at the moment. Please take some time to read the following information on how to prevent skin infections and keep skin healthy.
Healthy Skin / skin infections – Key messages
Key prevention messages
Skin infections are preventable

If left untreated skin infections can lead to serious health problems

Serious skin infections are a major cause of avoidable hospitalisations in New Zealand
Healthy skin messages
Wash and dry hands with soap and water often

Keep skin clean with regular showers

Clean

wounds and hands,

Cut

fingernails and

Cover

injuries

Care for other skin conditions e.g. eczema – use your creams and lotions

Wash sheets and towels regularly

Eat healthy food.  Healthy food is important for healthy skin

Skin infections often start with an insect bite

Treat animals for fleas regularly
Action messages
Families / whanau / individuals should be advised to seek medical attention if a sore or area of redness has any of the following features….
Is greater than the size of a ten cent coin (approximately 1.5cm)

Increasing size

Has pus

Has red streaks coming from it

Is not getting better within two days

Is located close to the eye (see doctor urgently)
Key messages are also on the resource below (available from Toi Te Ora):
For further information visit:
Toi Te Ora – Healthy Skin – Health professionals:
Toi Te Ora –Healthy Skin – Resources:
5 messages to keep your family healthy
Setting up with Kindo
Kindo is our new prefered payment and permission system. To help you learn how it works, we've added their new help sheet and video. We hope it helps.
SCHOOL BBQ TRAILER
MATUA SCHOOL
TRAILER BBQ FOR HIRE
Ideal for fund-raising events, catering for large crowds at home or at work.
$100 per week day
$150 for weekend
Includes 1x full gas bottle
Bond is required
For all bookings contact Matua School on 07 576 9027, after hours 021 023 60747.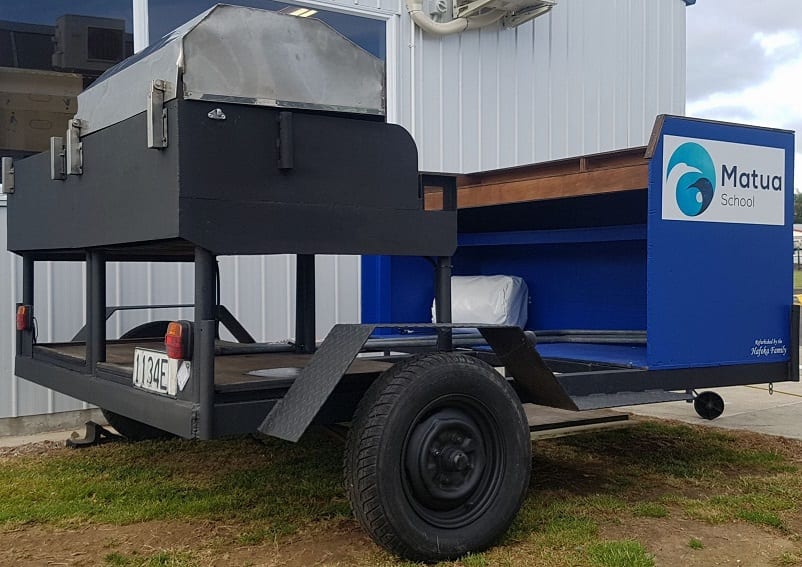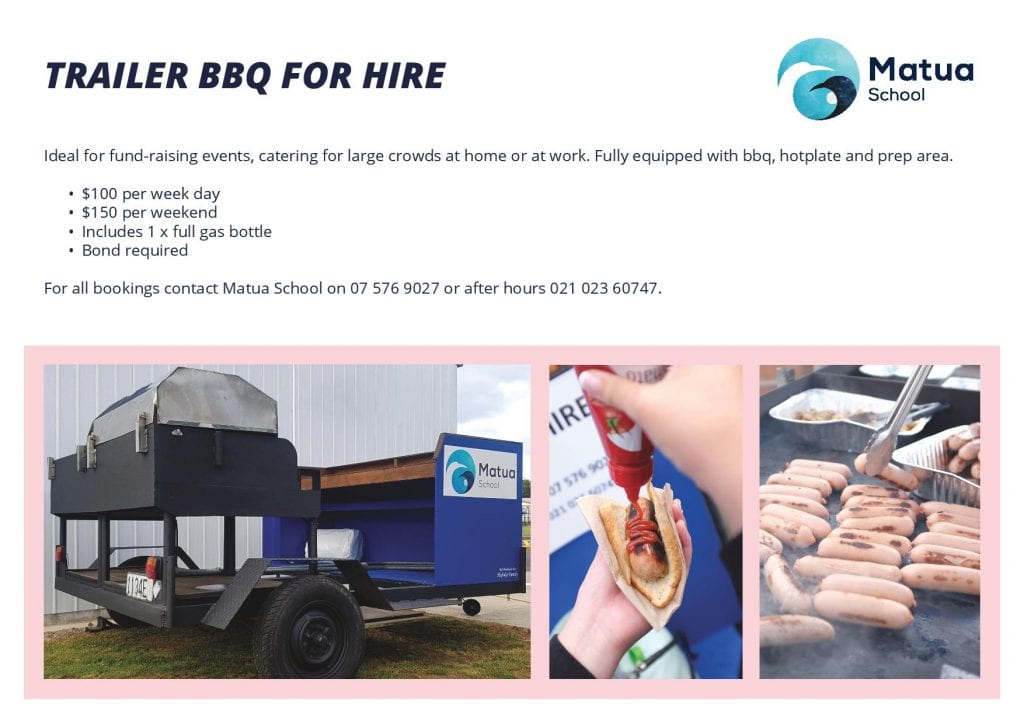 SPORTS
This summer seems to be going on for forever which is great because then it means our sports teams get to enjoy it for as long as possible. As summer sports do come to an end that means it is time to start thinking about returning sports uniforms. Could you please ensure that all sports uniforms are washed and dried before they are returned and they are returned as soon as possible after finishing the season. T-Ball has now finished so I expect to be getting uniforms next week. Basketball ends next Monday 25th March, Kiwi Tag on April 1st and Rippa on April 9th. Rippa rugby teams, this means a tight turn around as it is the last week of school. Can you all please ensure uniforms are returned before the end of term.
Winter Sports Registrations are now OPEN on Kindo. Please register your child to avoid disappointment. Registrations will remain open until Sunday 7th April. Sports on offer for the winter sports terms are: Basketball, Hockey and Netball. Please note that all 3 sports are played over both terms 2 and 3. Head over to Kindo for more information including, dates, times, venues and costs.
Our girls cricket team has been training hard this term with Ashley from BOP Cricket. the culminate the training the girls all participated in the Go Girls Rainbow Cup. It was such a fantastic day out and the girls got to finish the day with a great win!
Senior School Swim Sports is happening this Friday at Otumoetai Pools. From there our top three finalists in all races will qualify for the East Cluster Swimming Champs to be held at the same venue next Tuesday 26th March.
Congratulations to our T-Ball team the Matua Little Sox who were the overall WINNERS of the competition! They are now the proud owners of a fantastic trophy which can be found in our trophy cabinet in the hall. What a great season they have had.
Weetbix Kiwi Kids TRYathlon – at the last years event (held this year due to a cancellation) we were the winners of the largest school group which meant we won 15 free entries to this years event (details TBC). At last Friday's assembly we did a draw of 6 names. Congratulations to the following for winning: Alec, Angelo, Anna, Hermela, Jayda and Kody. I still have 9 free entries to give away and will be doing so later in the year through a range of different competitions.
Congratulations to Jaxon who won a motorcross event last week. Jaxon won the 7-11yr 65cc class.  The event was held at TECT park and is run by Tauranga Motorcycle Club.  There were 27 kids in his group that he was racing against and they came from all over the North Island. Well done Jaxon, what a great achievement!
I look forward to seeing all the sports uniforms and registrations flooding in over the coming weeks.
Stacey
Huge congratulations to Lewis from Room 7. Lewis competed in the Waikato BOP athletics champs last Saturday.
Sadly no medals but he did get into the 200m final and even got his personal best time in the heats!
He was pretty happy to walk away with a finalists ribbon.
Earlier in the season he competed in the Waikato BOP relay champs and won 2 medals in his 2 relay events.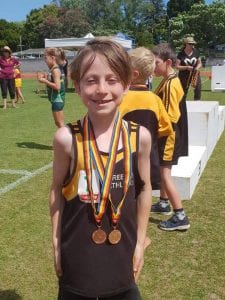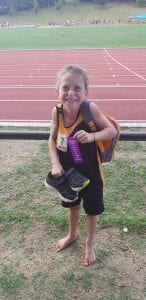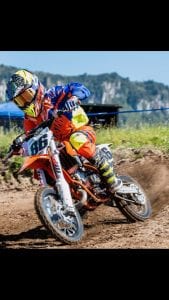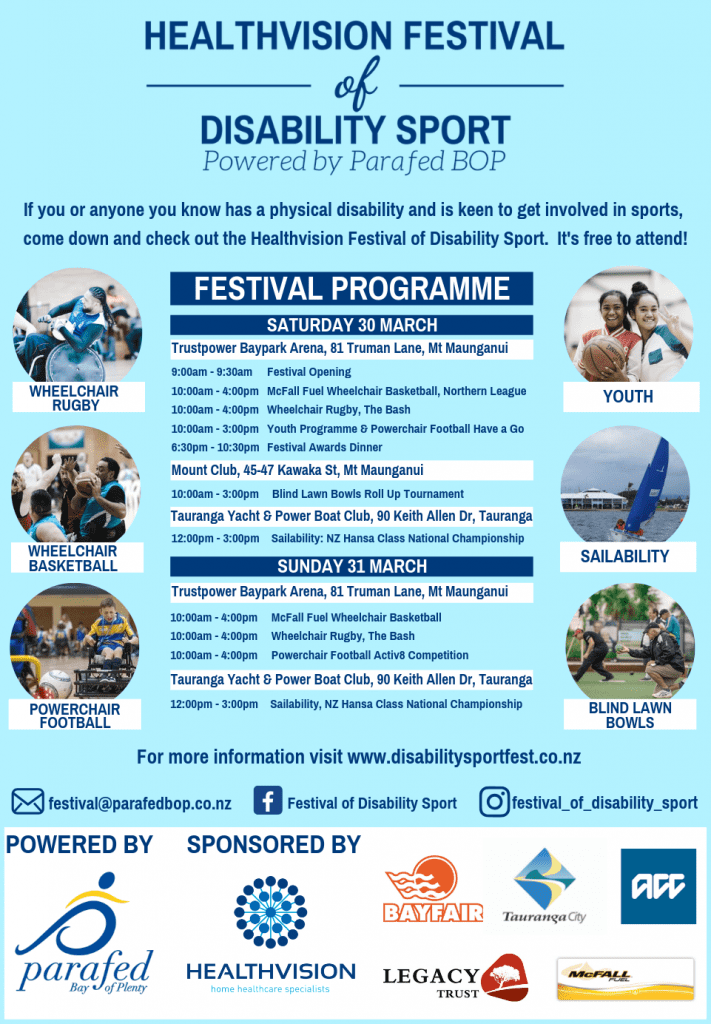 LIBRARY
During Term 4 2018 our Discoverers wrote letters to share with me their favourite books and authors.  Some children even wanted a double up of specific book series in the Library to reduce the waiting time.  Over the next few weeks I will be displaying new books which were purchased according to the children's requests.  They will be able to issue these new books out very very soon!  There is a sharing box also.  Please encourage your child to use the sharing box to share their favourite books, series and authors.  Children often introduce others to the joy of reading and I can assist by making sure these books are available to the school.
On another note, I'm seeking 15 minute parent helpers.  Anyone, for example, who can give 15 minutes after dropping off children or waiting to pick children up at the end of the day to shelve books and tidy shelves.  The School Librarians are doing a fine job and are incredibly busy at lunchtimes but need an occasional helping hand in the maintenance of the Library.  Any help is greatly appreciated!
I am based in the Library between 10am to 2pm Monday to Thursday or alternatively contact me by e-mail  library@matua.school.nz
Tracey Donovan-Grammer
 

PTA NEWS
The gala is fast approaching on Saturday 30th March 10 till 1 followed by the battle at 1.30. Thank you for everyone who has been helping and putting your names down for the class stalls . If you have not done so there is still plenty of time to put your name on the class rosters. The PTA are still looking for a couple of helpers if you have some time to spare please email matuapta@gmail.com
The gala is cash only except for our food area which will have eftpos for food only. There will lots of fun stalls , plenty of food and fun .Be sure to follow the gala event page on Facebook to keep up to date with all the stalls and entertainment coming.
The PTA AGM will be on Tuesday 9th April at 7pm in the staffroom. All are welcome .We would love to see you there.
Next term we look forward to the ice skating rink coming to our school, which also offers a team curling night so get your teams together for a fun night.
 

PITA PIT LUNCH
Every Friday your child is able to order a Pita Pit lunch, which is then delivered to school just in time for lunch. You need to place an order via 'Kindo' , by 9am on Friday morning. Please see the menu below. It does say 'every day' but we do only offer this option on a Friday

Sustainable Backyards month is back; bigger and busier than ever!  The Sustainable Backyards programme is brought to you by Envirohub Bay of Plenty every March, and is now in its 14th year.  The 2019 calendar has over 170 events to choose from throughout the Bay of Plenty region. 
The calendar of events includes workshops, talks, festivals, film screenings, beach clean ups, frock swaps, walks, garden tours, sewing bees, crop swaps and more!
The events are fun, varied and provide people with an opportunity to connect with their communities, share knowledge, learn more, and be inspired towards achieving a more sustainable future.  With a diverse mix of activities, there is something for everyone.  Some key events to lock into your diary:
Food for Thought by Good Neighbour
23rd of March, Our Place, Tauranga, 10am- 3pm, $10- kids under 13 FREE
Tauranga is set to celebrate another New Zealand first as the City prepares to host the Biggest Food Rescue Festival in the country. A celebration of rescued food and our community, there will be competitive cook-offs between 6 rival teams, food stalls, market items to purchase, live music and fun for the whole family.
We've got some amazing local businesses confirmed for the cook-off like New World Brookfield, PAK'n SAVE Cameron Road Tauranga and Countdown Supermarkets … just to name a few.
Food Rescue Cooking Demonstration with Peter Blakeway and Good Neighbour Trust
31st of March, 11Totara Street, Mount Maunganui, 2pm to 3.30pm, $15
Food waste contributes to one third of methane gases entering the atmosphere, and the majority of it is avoidable! Enjoy an informative afternoon learning how to create your own delicious meals with rescued food. Nibbles will be provided.
There are plenty more in the brochure so please feel free to look through or head onto Envirohub's website
Please see attached posters, there are plenty more if you would like them. 
2019 Sustainable Backyards is going to be bigger and busier than ever before, thanks to the incredible ongoing support from our sponsors; BayTrust, Lottery Grants Board, Western Bay of Plenty District Council, Pub Charity, Lion Foundation, Community Organisation Grant's Scheme, ANZ Staff foundation, Ministry for the Environment, TECT and Bay of Plenty Regional Council.
We hope you will make time to connect, learn and be inspired during March towards a more sustainable lifestyle.
Contact projects@envirohub.org.nz or call 07 578 6664 for more information.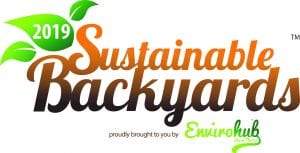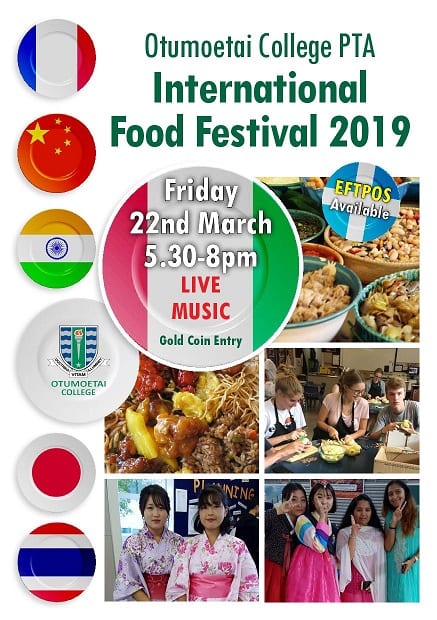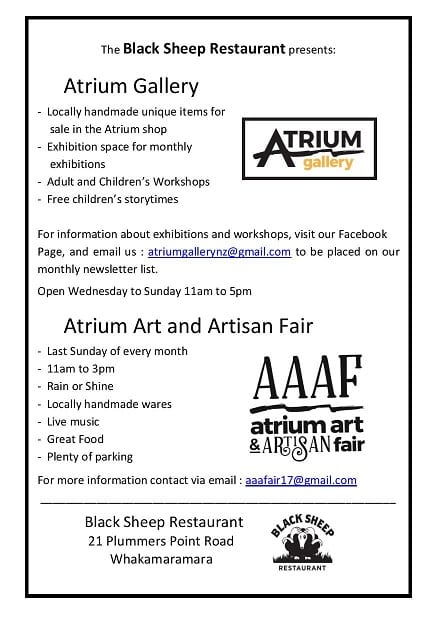 CHILDREN'S HOLIDAY ART WORKSHOP and SWIM
With artist Lynne Sinclair Taylor.
The children will have fun while learning about colour and techniques with different mediums over the two day programme.
All art supplies provided
Limited numbers
Optional warm swim at end of class each day.
Who for: Ages 7-12
When: Wed 24 & Fri 26 April 10am to 3.30pm
Cost: $65 for one day or $120 for two days.
Where: Lynne's home studio, 15 Hartwell Place, Matua, Tauranga.
To enrol: Contact Lynne on 021 121 9864 or lynnestaylor@gmail.com by Thu 18th Apr.
See Lynne's work on her website at www.lynnesinclairtaylor.com
Lynne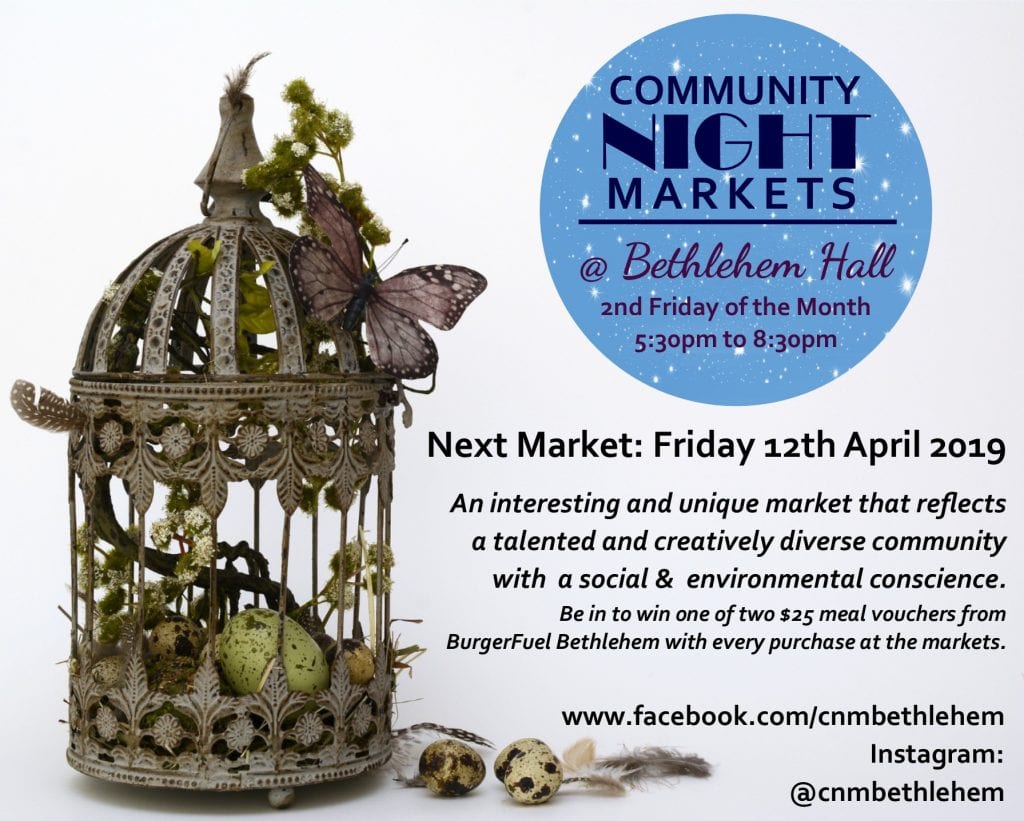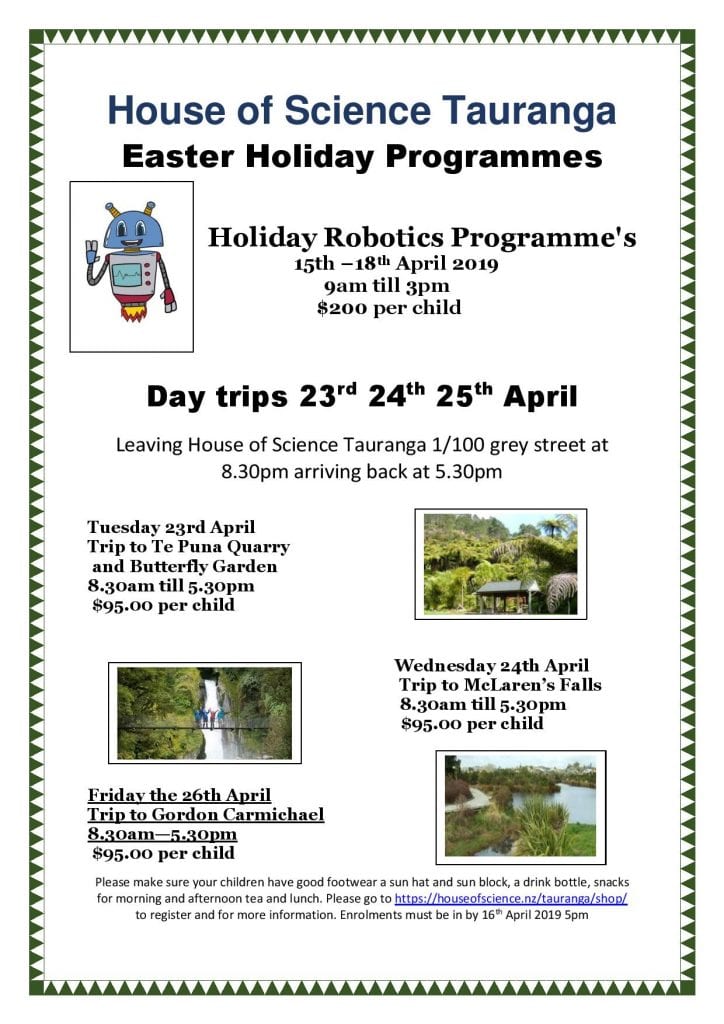 Calling all girls who want to play football in term 2 in 2019
Otumoetai Football is proud to be part of the Bay of Plenty Girls Football league. We provide girls only football teams for players from 4yrs to 14yrs and then through college to Senior Women's and we would love more girls to join this fantastic sport.
If you are interested in joining a girl's only football team, register online at comet.co.nz and select Otumoetai FC.
If you have any questions about girl's football, please contact the Amanda and Kelly on juniorgirls@otumoetaifootball.co.nz
GET INTO FOOTBALL WITH OTUMOETAI FOOTBALL CLUB
We have football teams for all abilities starting from 4yrs old. Get out and enjoy the beautiful game with Otumoetai Football Club.
Registrations are now open for 2019
Register at comet.co.nz
Any questions contact Carla at admin@otumoetaifootball.co.nz