Heron Herald Term 1, Week 7, 2021
Matua School is proudly supported by…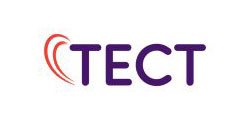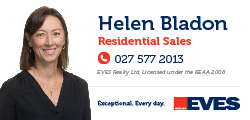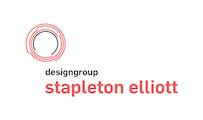 FROM THE PRINCIPAL'S LAPTOP
Kia ora koutou,
Last week we had our 'Teacher Only Day' where staff attended a conference run by our Kahui Ako – 'Community of Learning'.  It is certainly a challenge for families when school is closed and so we appreciate your support, as it allows teachers time to focus on professional growth and engage with new learning.  It is important to us that Matua School delivers highly effective and up-to-date teaching practice, so ongoing learning for staff is critical.  Teachers attended a number of workshops that covered topics including; writing programmes; Foundation skills for Learning; Structured Literacy; Student Well-being; Student Mental Health; Executive Function & Working Memory; Conceptual Thinking; Science; Maker-space; Digital Curriculum; Oral Language; The future of education.
We are just two weeks away from the Gala and hope the raffle tickets that were sent home are selling well!  Remember these need to be back to school asap, but no later than 3:00pm Friday 26th March.  Tickets that are not returned in time miss out on the draw!
Our PTA and teachers are working hard to make the gala a success.  Sadly, we are really struggling to get parent volunteers to help with stalls or commit to tasks.  The gala is a popular community event, but it does take a community to run it, so we do need you to commit to contributing in some way.  That could be by helping with set up, pack down, or volunteering for a half-hour slot during the day.  Currently, our offers for help are so low that the PTA may have to consider cancelling the event!  We don't want this to happen, so please act now and put your name down.  Classroom teachers have communicated how to volunteer for class stalls.  However, you can also follow THIS LINK to put your name down.
'Nāu te rourou, nāku te rourou, ka ora ai te iwi'
'With your food basket, and my food basket the people will thrive.'
Community Notice
The renovation of Rooms 4 and 5 is progressing well.  During construction, it has been discovered that old vinyl floor tiles contain asbestos.  These tiles were located beneath other layers of non-asbestos floor coverings.  Please note that these tiles are scheduled to be removed on the weekend of Saturday 20th March.  The work is being undertaken while the school is closed for instruction, with health and safety practices being monitored by the main contractor and our project manager.  While the school grounds remain open, as an added precaution, the senior playground will be closed.  You may wish to consider keeping children off the school site during this time.
Nga mihi,
Marcus Norrish
Principal
Every two weeks we hold our CBA (Caught Being Awesome) assemblies where children who have filled a CBA card go into a draw.  Four children win 'Lunch with the Principal' where we have lunch together and catch up about what's on top for students at Matua School!
SCHOOL POLAR FLEECES
There are a large amount of un-named polar fleeces in lost property. Please name all of your child's uniform so it makes it easier to return  to the rightful owner.
If your child is missing a polar fleece or anything else, check the lost property on a regular basis. It always seems to be over flowing with items.
PTA
Gala plans are all but settled and now be just need the weather to play ball!
We've had some fantastic news this week with the confirmation of an appearance by Mr Hantler's band, The Harmonic Resonators – we can't wait!
By now you will have seen multiple requests for volunteers and help for classroom and PTA stalls. Please help where you can – it takes many hands to make the gala a success and ultimately benefits our tamariki.
Raffle tickets are trickling in – please return these as soon as you are able, particularly if you have tickets you are unable to sell. The race is on to see who can sell the most tickets and spare books do not go astray.
An exciting feature of the gala this year is the big inflatable waterslide from the team at Blown Up Inflatables. Tickets will be available on the day for the water slide combined with the wipeout balls or the option to just play on the wipeout. The good news is the tickets will be for unlimited play – no time limits!!
Just over a week to go and we can't wait to see you all there! It's going to be a fun filled event.
Keep an eye out for our gala update newsletter in the next few days.
Karen and Hayley
PTA co-chairs
LIBRARY
Books are a uniquely portable magic! by Stephen King
New Library System
Matua School Library is now using the Accessit 9 Library Management System.  Children and classes are now able to access the library and can issue books for home.   Correspondence regarding overdue (not returned after 14 days) books in the past has been by paper library slips and letters in school bags.  Overdue notices will now be emailed to families.  After two weeks an overdue notice will go out to families.  Children can renew these books for a further 2 weeks during class library time or during lunchtimes.   Next term, senior children will be able to renew their own books, reserve a book and write book reviews for the library web homepage.  A $10 donation will be requested in  the final email to help pay for a replacement copy if a book is lost or misplaced.  This is payable to the office or directly to the library.  If this book is subsequently found the $10 will be returned to you.
Scholastic Books
The last day for scholastic books is next Wednesday 24 March.  Due to Easter, these books unfortunately may arrive following the Easter break.  Currently, I am desperately seeking a group of 5-8 helpers who can assist with sorting the scholastic books when they arrive to Matua School.  Helpers are usually required on the Thursday or Friday of Week 9 each term for a couple of hours.  If there is anyone who can meet for a coffee in the staffroom following the 9am bell and help with the scholastic orders, please contact the office or the library on 07 576 9027   or library@matua.school.nz.  In the past we have had our wonderful Matua Angels to assist us with this job.  Any Matua Angels available this year are most welcome!
Student Librarians
A big thank you goes to our Student Librarians who filled in for others at lunchtimes during school camps.  Not only have you given up lunchtimes willingly, but you have also worked hard on learning a new library system amidst all your other duties.
Warm regards Tracey Donovan-Grammer
SPORTS
A great couple of weeks of sport at Matua. Last week we had our girls cricket team compete at the Rainbow Cup. A great day was had by all teams with lots of colors on display and some exceptional cricketing skills.
Congratulations to all our seniors who competed or participated in the senior swimming sports this week. We have a team of 28 students who have qualified and will be representing Matua School at the East Cluster Swimming Champs next Monday 22nd March at Otumoetai Pools.
Sports Payments are now available to pay on Kindo. If your child is playing sport this term please make payment as soon as possible.
Our winter sports will be live on Kindo in the next couple of days. The sports we have on offer next term are basketball, hockey and netball. A reminder we need coaches for these teams to go ahead. If you need any help or are considering coaching your child's sports team please let me know as most of the sporting codes do offer coaches workshops.
Good luck to everyone as our term 1 sports continue.
SENIOR SCHOOL CAMP
Our senior students had a fantastic time on school camp at Seaesta Lodge in Waihi. "Spotlight and Sardines were really fun at night time"
Activities we enjoyed during the day included the Waihi museum, the train ride, the goldmine bus tour and hiking and swimming in Karangahake Gorge. It was an awesome camp.
FERGUSSON PARK TRIP
On Monday Rooms 18 and 22 went down to Ferguson Park to listen to a historical and interesting story by Matua Des and Matua Aramahou. 
We went down and listened to the story to launch our art project with whaea Sandra.  In the project, we are going to be retelling the story through an art installation in our school. The most interesting part for me was Matua Des telling us about the talking tui that flew around Tauranga and reporting back to the tribe to tell them what was going on.  (Harrison)
The most interesting fact that Matua Des said for me is when he told us about how there were more Pa sites. I wonder if there are weapons under the ground beneath the houses… (Cooper)
We were excited to start our project, plus it is always fun to get to Fergusson Park and climb the trees.
LUNCH ORDERS
ezLunch orders are made online through your myKindo account.  You can order lunch by simply going to www.mykindo.co.nz
Order anytime before cut-off or schedule in advance. Lunch will be delivered to school at lunchtime on a Friday. You have the option of Pita Pit or Subway.

Click here to view the menu.
Help? Visit support.mykindo.co.nz or tel. 09-869 5200 Mon-Fri 8 am to 4 pm.

Find out more ezlunch.co.nz or mykindo.co.nz
TERM DATES 2021
Term 1, 2021 – First Day: Tuesday 2nd February 2021 – Friday 16th April
Waitangi Day – Monday 8th February
Easter – Friday 2nd April – Tuesday 6th April inclusive
Term 2 – Monday 3rd May – Friday 9th July
Queen's Birthday – 7th June
Term 3 – Monday 26th July – Friday 1st October
Term 4 – Monday 18th October
Our School App
We have a new school app to keep you up to date with events and notifications. Click on the button below to check it out.
Setting up with Kindo
Kindo is our new prefered payment and permission system. To help you learn how it works, we've added their new help sheet and video. We hope it helps.