Heron Herald Term 1, Week 9, 2019
Matua School is proudly supported by…
FROM THE PRINCIPAL'S LAPTOP
The rain may have dampened the ground, but it certainly didn't dampen the spirits of our community for our annual gala day last Saturday. It was heartening and humbling to see our community out supporting our school and connecting with others despite the rain. Whilst we don't yet have a total figure that we raised, it is sure to be another significant contribution. I would like to acknowledge our amazing staff and PTA for giving their time to make the gala happen. Our PTA begins planning the gala many months beforehand and there is a huge amount of time and effort to make it a memorable day for our school and community.
Building Work
Over the holidays we are having work carried out on our school grounds. This is exciting, but we need to ask you to ensure our Matua Learners stay away from any construction areas around our school.
Life Education
We are excited to welcome Harold the giraffe back to Matua School this year. The Life Education truck will be with us at the beginning of Term 2.
Uniforms
We are entering that time in the term where the weather is more changeable and more uniform layers are being worn. This is also the time where uniform items can be misplaced. Please ensure items are named so we can easily return them to their rightful owner.

Our School App
We have a new school app to keep you up to date with events and notifications. Click on the button below to check it out.
STAFF CAR PARK
Just a reminder that the staff car park is not a "drop off and pick up zone", it is for staff use only.
This is also due to the safe keeping of our students when they arrive and leave school. The gate will now be closed both morning and afternoon.
Please use the surrounding streets when dropping your children off at school, remembering to park in the designated areas.
Thank you for your co- operation.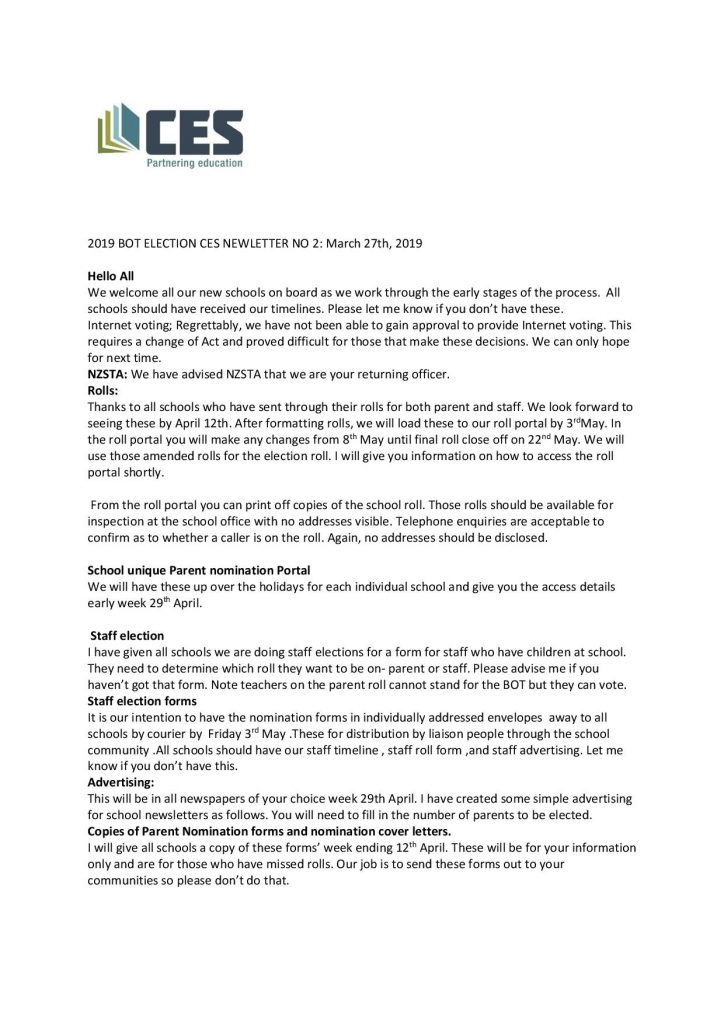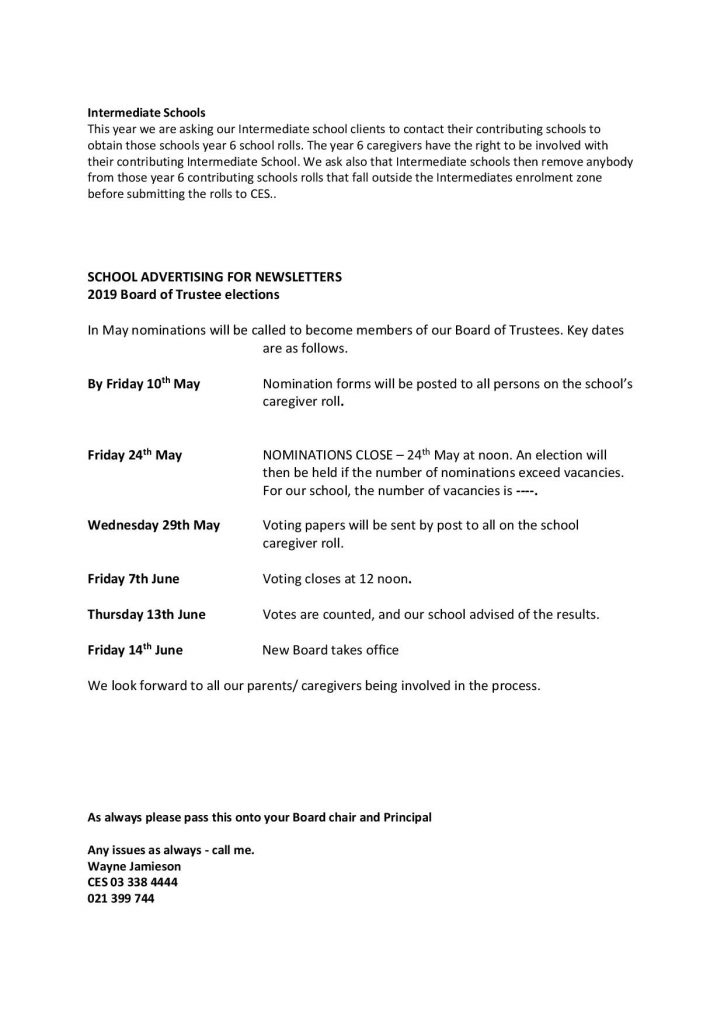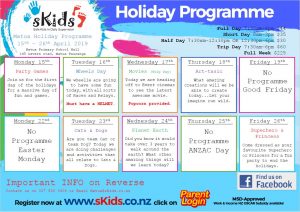 SCHOOL INFORMATION
Absent Pupils – If your child is going to be absent from school for any reason, please notify the office. You can either send an email to office@matua.school.nz or you can phone 07 5769027 and leave a message on the absentee line. Please leave your child's name and room number, your name and the reason for their absence. If we do not hear from you, we do need to call and find out where they are. This is for the safety and well being of your child.
School Hours – We ask that children do not arrive at school before 8.15am each day. Supervision of children is provided from 8.25am each morning. The school takes no responsibility for the supervision of children in the school grounds, earlier than this.
Thank you for your co operation
DOGS IN SCHOOL GROUNDS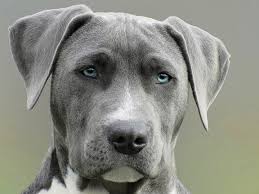 Dogs seem to be making an appearance into the school grounds again. If you are a dog owner and walk your child to and from school, please can you either say good bye to your child at the school gate or leave your dogs tied up outside the school grounds.
We do have some children (and parents) who are frightened and intimidated by dogs and we would like everyone to feel comfortable at school. Please do not bring your dog into the school grounds during school hours.
Thank you for your understanding.
TERM DATES 2019
Term 1 – Mon 4th February – Friday 12th April
School holidays – 13th – 28th April
Waitangi Day – Wednesday 6th Feb, school closed
Term 2 – Mon 29th April – Friday 5th July
Queen's Birthday – Monday 3rd June, school closed
School holidays – 6th – 21st July
Term 3 – Mon 22nd July – Fri 27th September
School holidays – 1st – 13th October
Term 4 – Mon 14th October – Thurs 19th December
Labour Day – Mon 28th October, school closed
ENROLMENT 2019
If you have a child due to start with us this year, please pop into the school office and pick up an enrolment pack asap. We are receiving lots of new entrant enrolments and are putting things in place for 2019.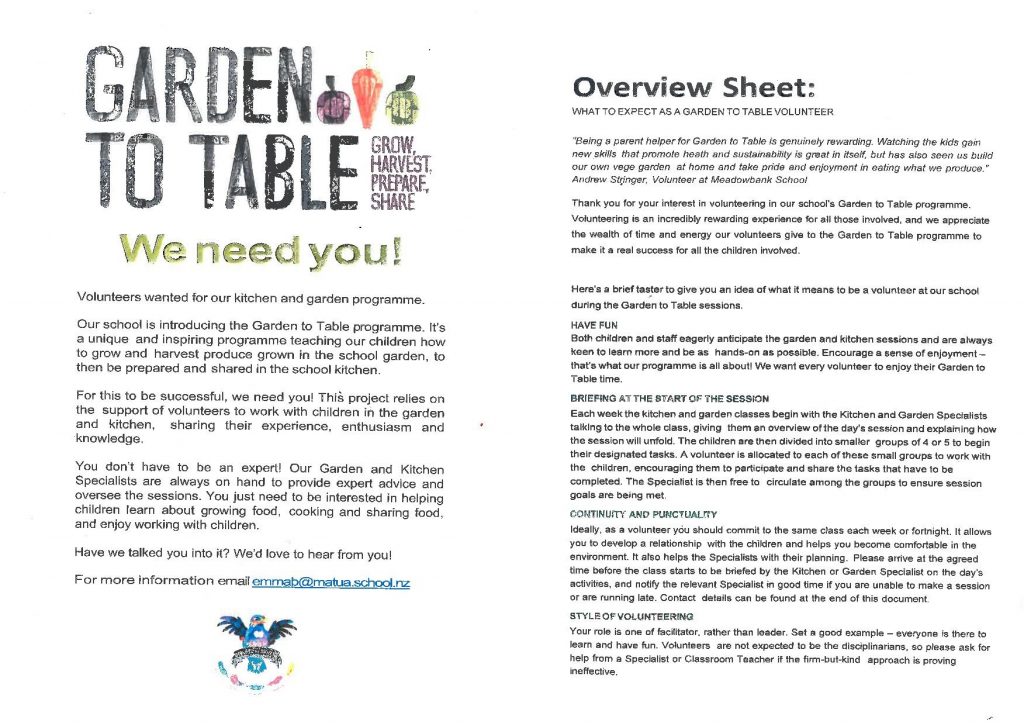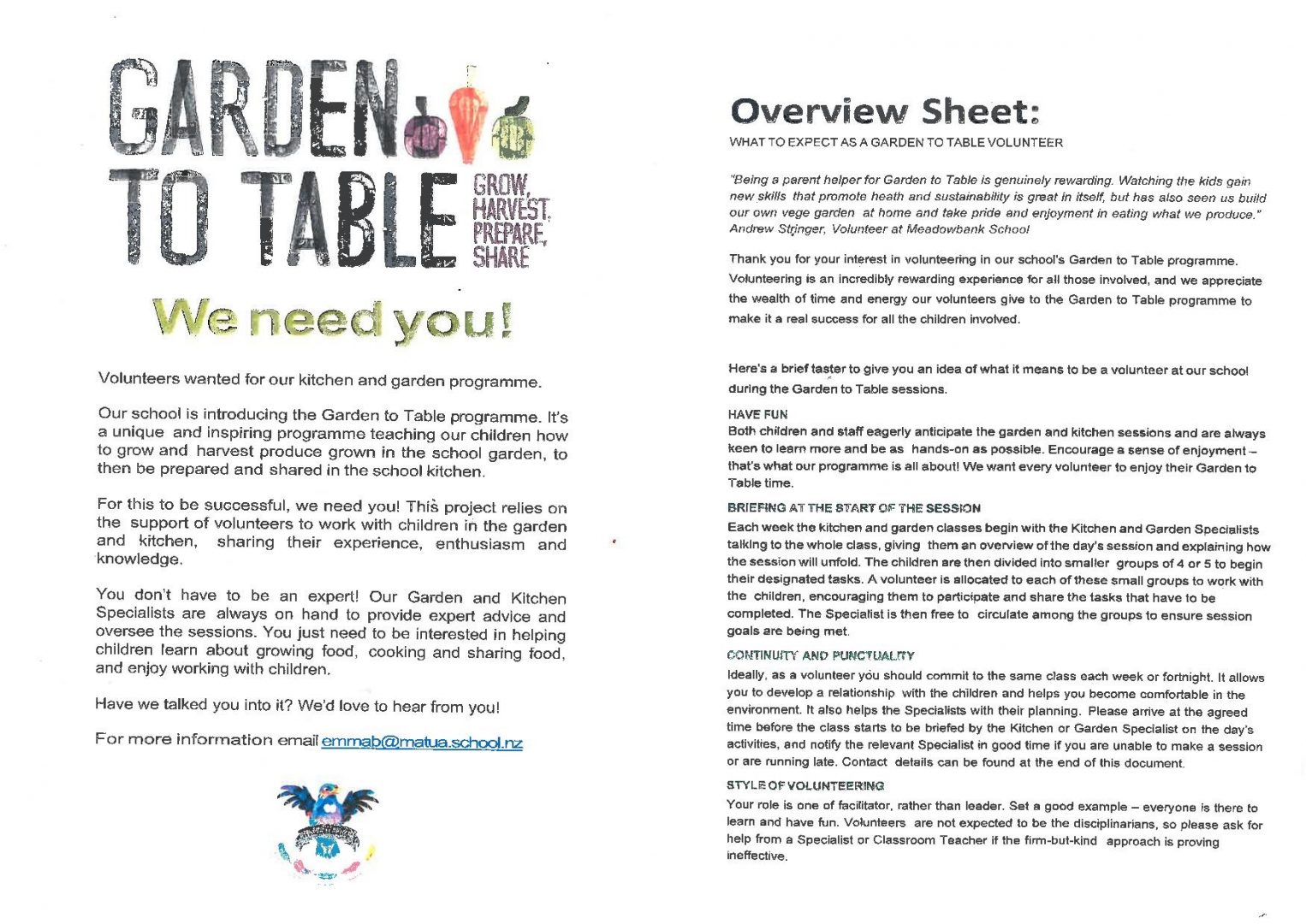 SCHOOL SORES
School sores seem to be quite prolific at the moment. Please take some time to read the following information on how to prevent skin infections and keep skin healthy.
Healthy Skin / skin infections – Key messages
Key prevention messages
Skin infections are preventable

If left untreated skin infections can lead to serious health problems

Serious skin infections are a major cause of avoidable hospitalisations in New Zealand
Healthy skin messages
Wash and dry hands with soap and water often

Keep skin clean with regular showers

Clean

wounds and hands,

Cut

fingernails and

Cover

injuries

Care for other skin conditions e.g. eczema – use your creams and lotions

Wash sheets and towels regularly

Eat healthy food.  Healthy food is important for healthy skin

Skin infections often start with an insect bite

Treat animals for fleas regularly
Action messages
Families / whanau / individuals should be advised to seek medical attention if a sore or area of redness has any of the following features….
Is greater than the size of a ten cent coin (approximately 1.5cm)

Increasing size

Has pus

Has red streaks coming from it

Is not getting better within two days

Is located close to the eye (see doctor urgently)
Key messages are also on the resource below (available from Toi Te Ora):
For further information visit:
Toi Te Ora – Healthy Skin – Health professionals:
Toi Te Ora –Healthy Skin – Resources:
5 messages to keep your family healthy
Setting up with Kindo
Kindo is our new prefered payment and permission system. To help you learn how it works, we've added their new help sheet and video. We hope it helps.
SCHOOL BBQ TRAILER
MATUA SCHOOL
TRAILER BBQ FOR HIRE
Ideal for fund-raising events, catering for large crowds at home or at work.
$100 per week day
$150 for weekend
Includes 1x full gas bottle
Bond is required
For all bookings contact Matua School on 07 576 9027, after hours 021 023 60747.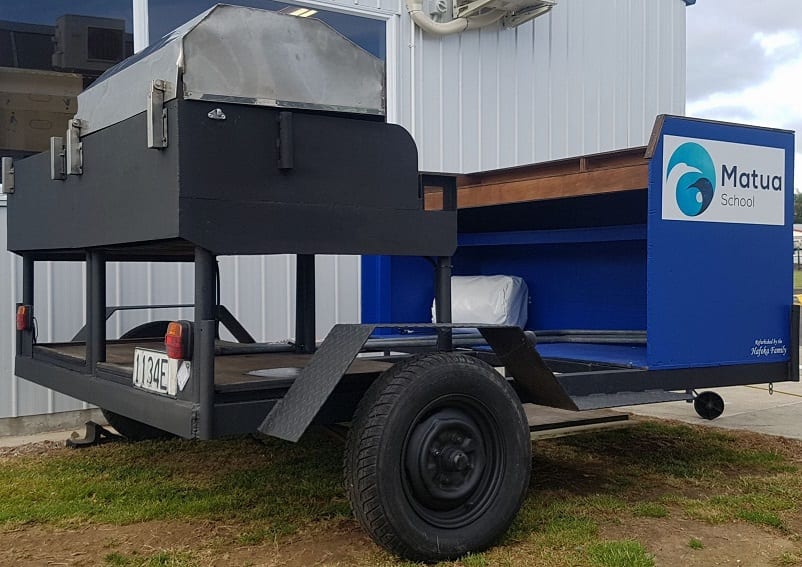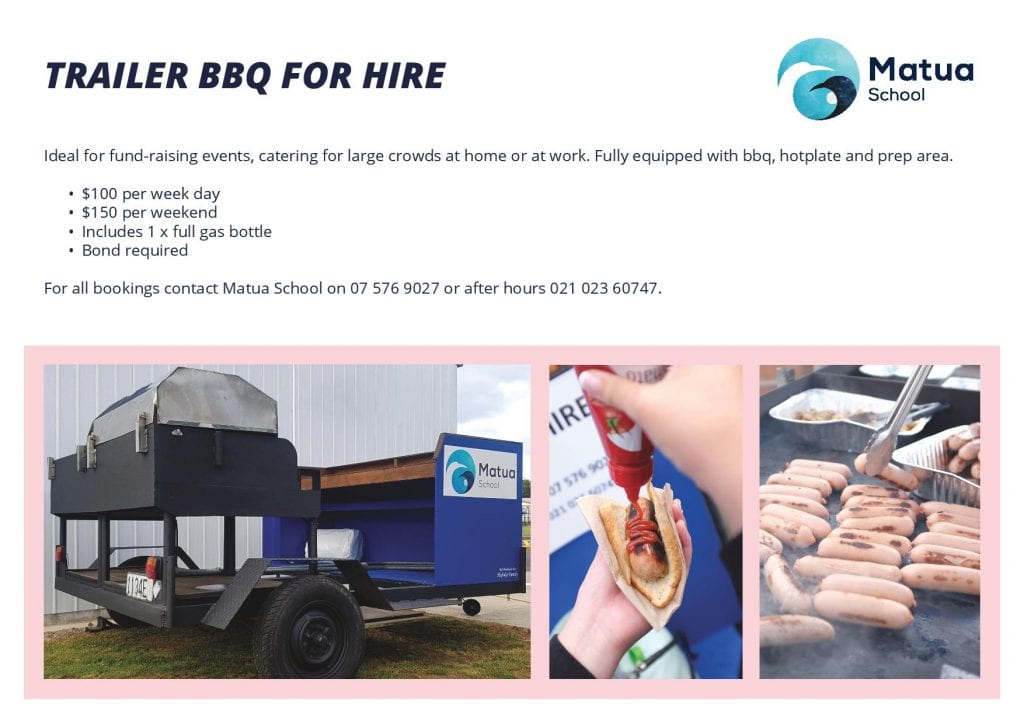 Registrations for our winter sports term are now closed. Teams are being collated, and once these are sorted I will send out all the details, hopefully next week. We will need to hold trials for our year 5&6 basketball teams and also our year 3&4  and year 5&6 hockey teams. Messages will be sent accordingly.
Congratulations to our awesome East Cluster swimming team. Special congratulations to those who placed – Isabelle, Juliet, Kate, Kallam and Finn. We now have 4 swimmers who are off to the WBOP Swim Champs happening Wednesday 10th April at Greerton Pools.
Congratulations must also go to our 8 athletes who were chosen to be a part of the WBEET Aspiring Future Athletes Programme. We had 4 students out on Wednesday this week and another 4 out on Friday taking part in a sport specific programme for the chosen sport they applied for. Well done Sahara, Rome, Harrison, Angelo, Finn, Jayda, Aadit and Cooper.
In the early weeks of Term 2 we have a couple of exciting events coming up. The Amazing Race which is always popular will take place at Te Puna Quarry this year. Now I just have the hard task of trialling a huge list of students. The following week is our school cross country and in the same week we have the Rippa Rugby Mini World Cup. Another hard task of finding two great teams to represent Matua!
Good luck to all our teams finishing up their summer sports. Kiwi Tag and Rippa Rugby are yet to finish. Can I please ask that ALL uniforms are washed, dried and returned as soon as possible after Monday and Tuesdays final games. I must have all uniforms back before the end of term. Kit bags will also need to be returned. Can you please clean these out before they are returned. Quite often they are returned with clothing or drink bottles, lolly wrappers and other surprises.
Happy holidays.
LIBRARY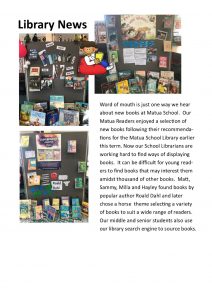 I am based in the Library between 10am to 2pm Monday to Thursday or alternatively contact me by e-mail  library@matua.school.nz
Tracey Donovan-Grammer
 

PTA NEWS
The PTA would love to say a huge thank you for all your support for our school gala. To all the people who gave up their time to help on stalls to everyone who still came to have fun despite the weather.
The rain did not put a big damper on the day, The crowds were still huge and there was lots of fun had by all.
Congratulations to everyone who won prizes from the Raffle Books, Cake Man and the Quick Fire raffles we really appreciate you all getting involved.
Next term we have the Matua School Ice Skating week, there is a Facebook page which you can follow. The children will get skating lessons in class time, the hall will be open after school where you can pay to use the skates and rink and there will also be a Curling Competition one night, so get your teams ready and registered .
Enjoy your holidays
From Matua School PTA
 

PITA PIT LUNCH
Every Friday your child is able to order a Pita Pit lunch, which is then delivered to school just in time for lunch. You need to place an order via 'Kindo' , by 9am on Friday morning. Please see the menu below. It does say 'every day' but we do only offer this option on a Friday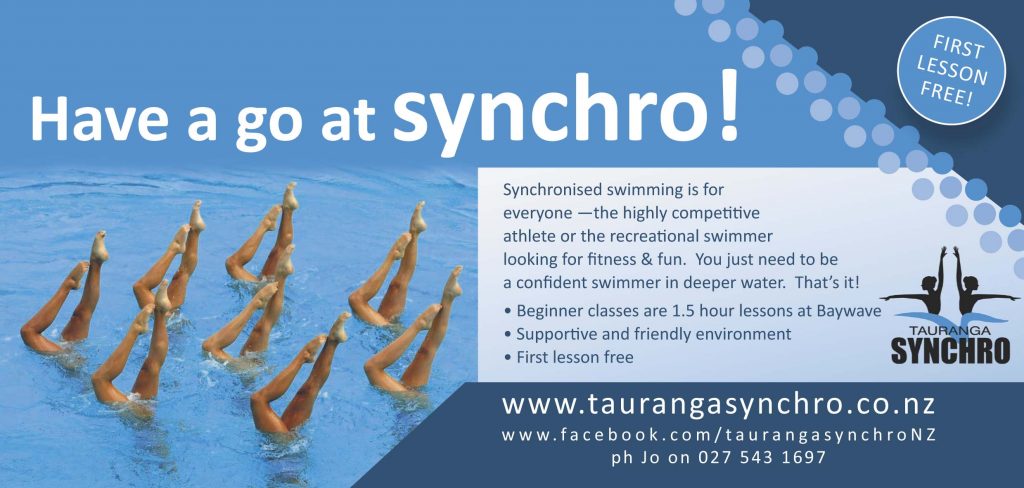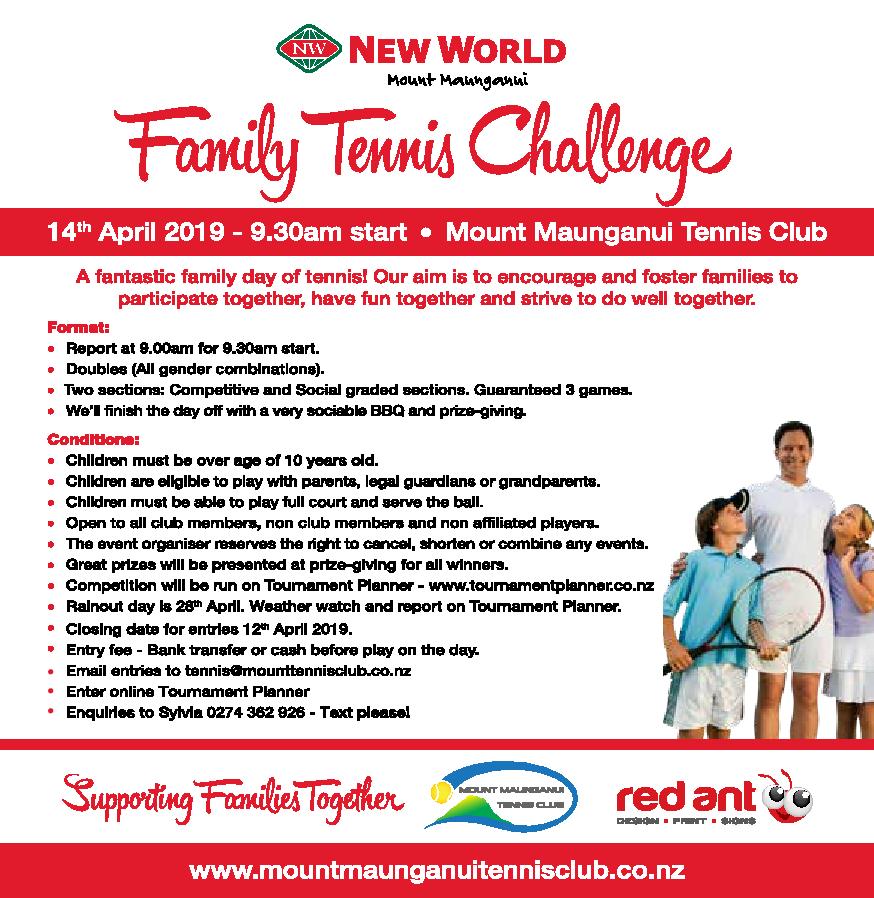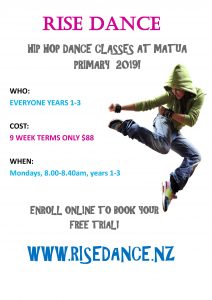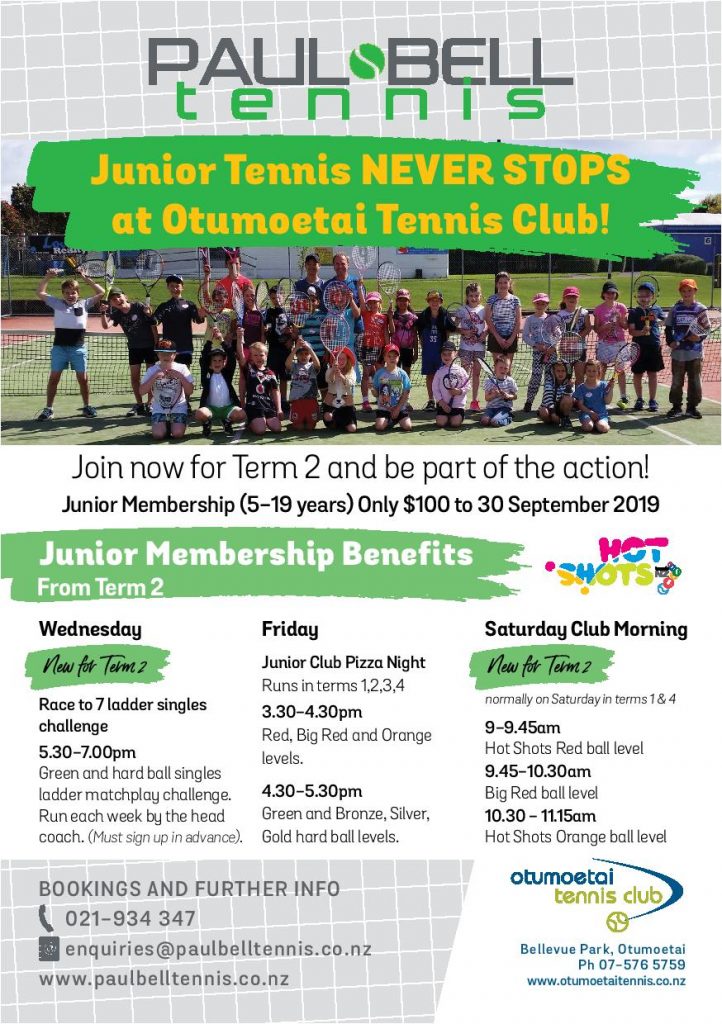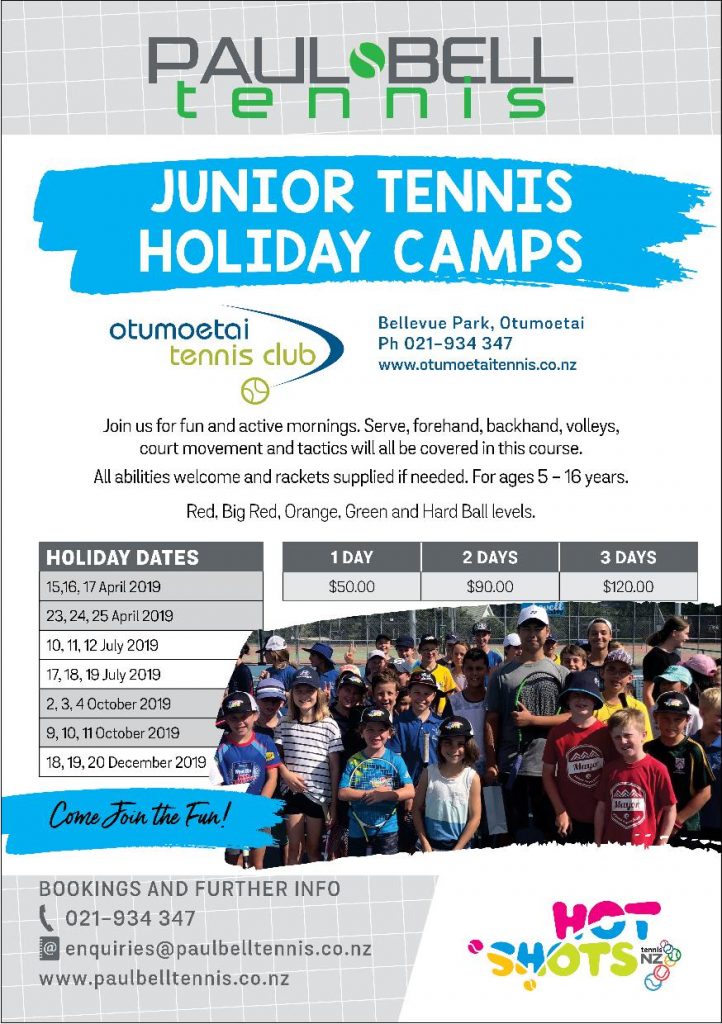 CHILDREN'S HOLIDAY ART WORKSHOP and SWIM
With artist Lynne Sinclair Taylor.
The children will have fun while learning about colour and techniques with different mediums over the two day programme.
All art supplies provided
Limited numbers
Optional warm swim at end of class each day.
Who for: Ages 7-12
When: Wed 24 & Fri 26 April 10am to 3.30pm
Cost: $65 for one day or $120 for two days.
Where: Lynne's home studio, 15 Hartwell Place, Matua, Tauranga.
To enrol: Contact Lynne on 021 121 9864 or lynnestaylor@gmail.com by Thu 18th Apr.
See Lynne's work on her website at www.lynnesinclairtaylor.com
Lynne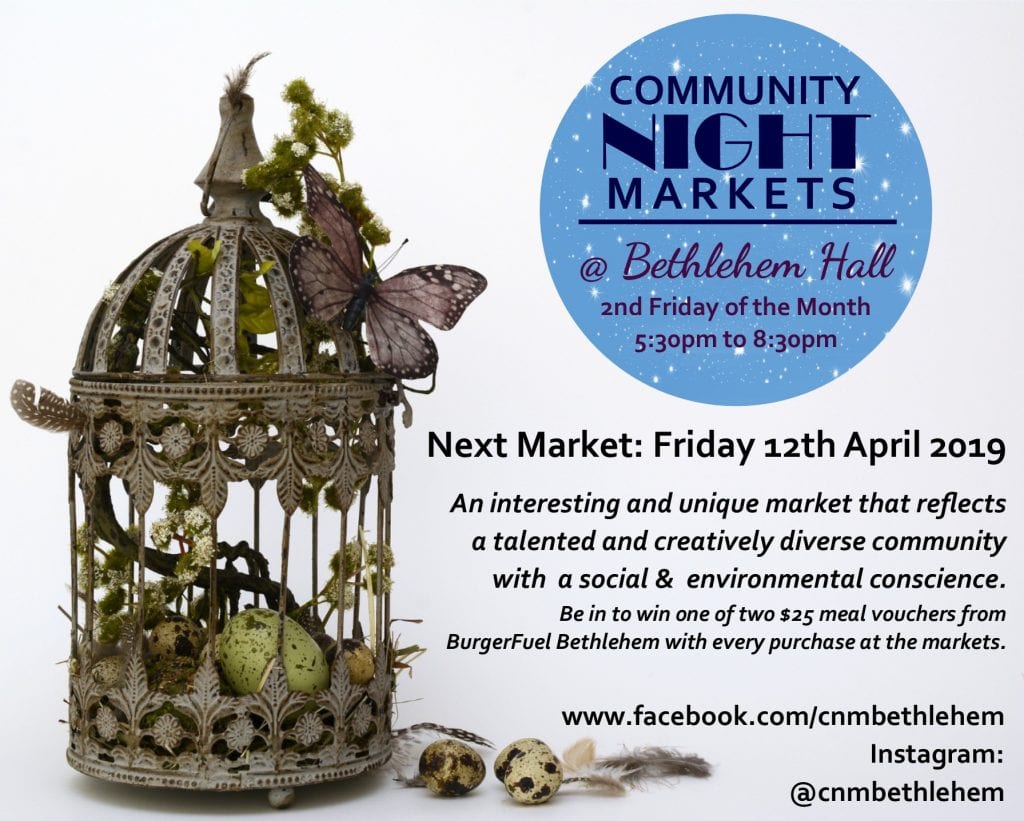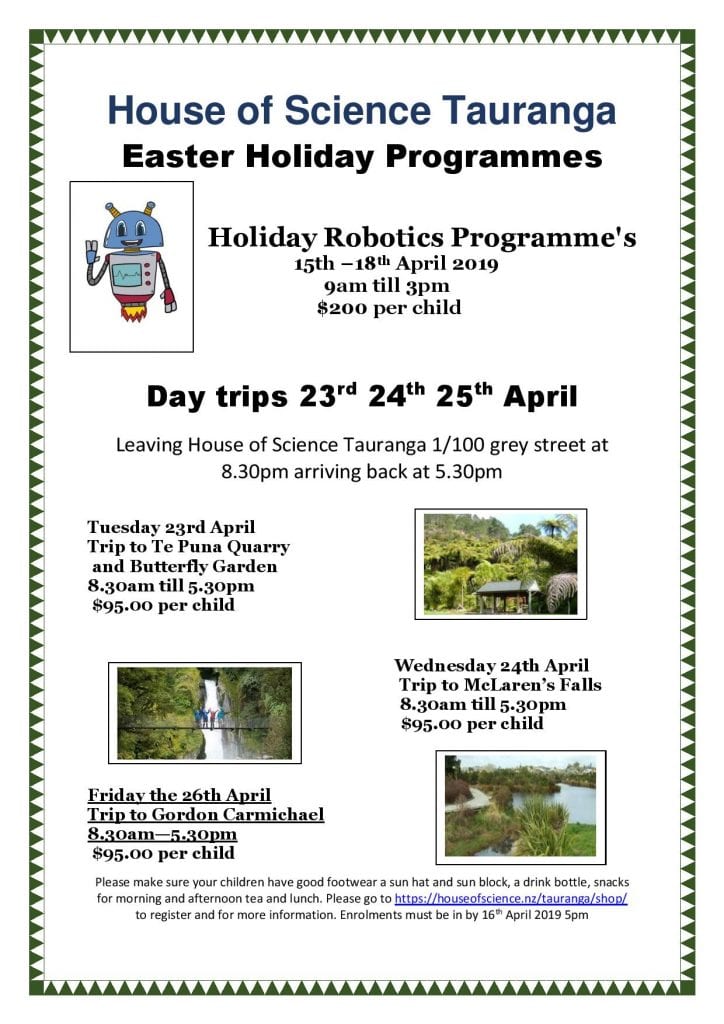 Calling all girls who want to play football in term 2 in 2019
Otumoetai Football is proud to be part of the Bay of Plenty Girls Football league. We provide girls only football teams for players from 4yrs to 14yrs and then through college to Senior Women's and we would love more girls to join this fantastic sport.
If you are interested in joining a girl's only football team, register online at comet.co.nz and select Otumoetai FC.
If you have any questions about girl's football, please contact the Amanda and Kelly on juniorgirls@otumoetaifootball.co.nz
GET INTO FOOTBALL WITH OTUMOETAI FOOTBALL CLUB
We have football teams for all abilities starting from 4yrs old. Get out and enjoy the beautiful game with Otumoetai Football Club.
Registrations are now open for 2019
Register at comet.co.nz
Any questions contact Carla at admin@otumoetaifootball.co.nz