Heron Herald Term 1, Week 9, 2021
Matua School is proudly supported by…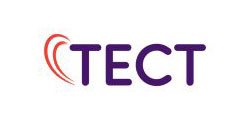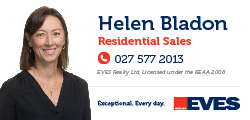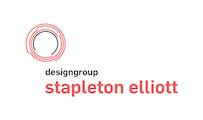 FROM THE PRINCIPAL'S LAPTOP
Kia ora koutou,
What a stunning event the PTA Gala was last Saturday!  It was fantastic to see children, families, and the wider community enjoying the wide range of games, entertainment and food options that were available.  These special events cannot happen without the passion and commitment of our PTA.  We have had a largely new PTA form over the last 12 months.  This group has taken to the challenge of running the gala with a desire to both raise funds for the school but also bring our community together.
I want to say a massive thank you to all those who gave their time, donated an item, sold raffle tickets, sponsored an activity, or volunteered on a stall to enable the day to be a success.  There are so many small things that needed to happen, and without community support, it just wouldn't be feasible.  I particularly want to thank Karen Houghton and Hayley Stronge, our PTA co-chairs.  We are thankful for their willingness to step into the gap, leading the PTA and taking on the challenge of the gala.  Both of these ladies have worked extremely hard with the vision of fundraising for the school and bringing our community together.
We are always so thankful for the different ways that people contribute to the school.  You may have noticed that late last year the school sign at the Strathmore entrance had been damaged. A few weeks back I was visited by Jonathan Neems, a parent in our school.  He highlighted the state of the sign and let me know that he was a sign-writer who lived in the community.  Jonathan informed me that he would like to re-print the graphics and reinstall the sign at no cost to the school. I was so thankful for the offer, and was delighted to receive an email from Jonathan on the Wednesday evening before gala informing me that he and his daughter had installed the sign that evening. You may also have noticed the Pirate sign at the gala – another contribution from the family.  Jonathan's business is Ignite Signs Ltd.
School Donation
Thank you to those families who have paid the school donation for this year.  As a school, we work hard to be thoughtful with spending, courageous with fundraising, and mindful of the pressures that are on families financially.  We don't take asking for money lightly and recognise that raising children is an expensive exercise.  As a school, there are many things we just couldn't do without the extra fees and donations that we collect each year.  While we do receive funding from the Ministry of Education, being higher in decile means we receive less than many other schools do.  We are also not eligible for the School Donation Scheme where the government pays $150 for each child in the school.  Therefore we ask you to contribute $120 per year.  This payment supports things like running the school pool, additional literacy and mathematics resources, funding for extension and learning support groups, ICT devices, Garden to Table programme, and music resources.  We are proud of the wide range of opportunities that Matua children have access to, and your support enables us to continue with a broad and rich curriculum.
Easter Weekend
Friday 2nd April – School Closed
Monday 3rd April – School Closed
Tuesday 4th April – School Closed
Wednesday 5th April – First day back
PTA AGM
Tuesday 13th April. 7 – 8.30pm
In the Staff Room
WBOP Swimming Champs
Wednesday 14th April.
Greerton Pools
Mihi Whakatau - New Families Welcome
Board of Trustees Update
At the start of 2021 Cameron Hays stood down as the Board of Trustees chairperson.  Cameron has been a committed member of the Board for over 6 years and led as Board Chair for over 3 years.  Cameron has supported the school through the appointment of two principals and a number of key building projects.  He has always kept the success of students at the centre of decisions the Board has made.  To support the transition to a new chairperson, Cameron is continuing to serve on the Board of Trustees until the middle of 2021.
After Cameron stepped down from the role, Fiona Lavin was voted on as the new Board of Trustees chairperson after having served on the BoT since 2019.  Fiona is a mum to 3 children at Matua School and is also the coordinator for Predator Free Bay of Plenty.  Before Predator Free BOP, Fiona worked as a contractor and also in a number of government agencies – her background is in project management, volunteer organisation and human resources.  Thank you to Fiona for being willing to take on this very important role.
GARDEN TO TABLE
All the middle team classes that have taken part in Garden to Table this term would like to thank all the helpers who have come along each week to support the Garden to Table programme. Without the help of each person, the programme wouldn't be the success it is. It is the highlight of many of the children's week. Children have developed a taste for a broader range of vegetables, and they want to start gardening at home. Thanks so much for the weekly support.
SCHOOL POLAR FLEECES
There are a large amount of un-named polar fleeces in lost property. Please name all of your child's uniform so it makes it easier to return  to the rightful owner.
If your child is missing a polar fleece or anything else, check the lost property on a regular basis. It always seems to be over flowing with items.
PTA 
Second-Hand Uniform – We are very low on stock of second-hand uniform. If you have items at home that your child has outgrown and would like to donate them to school, we would be incredibly grateful. Donations can be taken to the school office.
PTA GALA
Thank you to the PTA volunteers, family helpers, and our fabulous Matua teachers for getting involved in the day. The PTA worked tirelessly behind the scenes with only a handful of helpers prior to the day. We sincerely hope the success and community spirit of the gala encourages more people to get involved in the PTA and school.
A special shout-out to our vendors and sponsors for the day. We received some amazing local support from Sue Hooper of Harcourts, Ultimate Homes, The Otumoetai Lions Club along with product donations from Master Fish n Chicken Bureta, Hellers Sausages for Schools, Rainbow Confectionary and Tauranga Free Range Eggs. Our vendors all had a wonderful day and were impressed with our school community and the turn out. Blown Up Inflatables enjoyed being back, this time with their huge waterslide. Lil Orbits, Mrs Whippy, Ground Support Coffee and No Worries Coffee enjoyed themselves and we hope to see them at future events.
The PTA would also like to sincerely thank Mr Hantler and his band, The Harmonic Resonators for performing and keeping the lunchtime crowd entertained.
After the disappointment of cancelling last year's gala along with a new committee, the PTA is incredibly proud to share with you that the gala raised approx $21,500.
We have our AGM coming up on Tuesday 13th April at 7 pm in the staffroom.  We'll share some more of our gala successes and also look forward to events planned for the remainder of the year including Quiz Night, the School Disco, and the Christmas Night Market.  Remember you don't have to join the PTA to come along and share ideas or help out occasionally – new faces are welcome.
Karen and Hayley
PTA co-chairs
TRAFFIC & PARKING
Road safety for students continues to be a worry for us at Matua School.  We regularly receive messages of concern regarding the traffic around the school at drop-off and pick-up times.  While issues with blocking in other drivers and being an annoyance to neighbours are part of the issue – our main worry is the potential danger for students.  With the school being in the centre of our community, many children have the opportunity to walk, ride or scooter to and from school.  This is fantastic and should be encouraged.  However, children are small, difficult to see at times, and can make poor choices when crossing the road.  If you do need to drive to school, please consider parking a little further away, investing in an umbrella if needed, and take one for the team by walking to the gate rather than adding to the jam!
SPORTS
Winter Sports
Winter sports registrations are now live – but not on Kindo!  We are doing it a little bit differently this time. This week I emailed home a link to our information sheet.  From there you click the link of the chosen sport for your child and register by filling in a Google Form. We have also placed this on our Facebook page and another link below.  Registrations will close on Tuesday 6th April. No late registrations will be accepted.
Follow this link for : Winter Sports Registration
Senior Swimming
Our team of 28 swimmers who represented Matua School did so well at the East Cluster Swimming Championships on Monday 22nd March. I am proud to announce we have 6 swimmers who have qualified for the WBOP Swimming Champs which will take place in the last week of term on Wednesday 14th April at Greerton Aquatic Centre. Congratulations to Holly, Georgia, Jacob, Kieran, Takara and Sam.
Leadership in Sports
Every year Sport BOP holds an event with an emphasis on sport leadership. This year Matua School has had 5 students selected from hundreds of applications across the WBOP to attend this amazing event. These 5 students will get to spend the day doing workshops and playing their chosen sport for the day. They will have access to national and local sporting contacts including coaches, current and past players and local and national heroes. How exciting! Congratulations to Sam, Harrison, Jaxon, Claire and Chloe on your selection.
Our Term 1 sports are coming to an end. Can I please ask that sports uniforms are now washed and returned to my office (even if you intend on playing a winter sport). To make it easier I ask that one parent from each team collect all the uniforms to wash and return all at once. It saves a lot of running around.
T-Ball and Softball are now finished – please can these uniforms be returned ASAP.
Basketball – finishes on Monday 12th April – these will need to be returned shortly after as it is the last week of term.
Rippa Rugby – finished this week – please can these uniforms be returned ASAP.
Volleyball – finishes Friday 9th April – these can be collected that night then returned the following week.
Top School – if your child participated in this event can you please return the uniform ASAP.
With a few minor hiccups this term (Alert Level 2) we have managed to have a great term of summer sport. Thank you to all our volunteers this term. Bring on term 2!
WHEN THE WIND BLEW
Jacqui is based in Wellington. If you would like to know more about her, watch the interview on Breakfast TV. Tuesday 6th April at 8.45am.
Pre sale price of $19.99 until 5th April. (20% off RRP). Click here to order
https://jacquimaguire.co.nz
Free Shipping coupon MATUA. Put your child's name and class number.
LUNCH ORDERS
ezLunch orders are made online through your myKindo account.  You can order lunch by simply going to www.mykindo.co.nz
Order anytime before cut-off or schedule in advance. Lunch will be delivered to school at lunchtime on a Friday. You have the option of Pita Pit or Subway.

Click here to view the menu.
Help? Visit support.mykindo.co.nz or tel. 09-869 5200 Mon-Fri 8 am to 4 pm.

Find out more ezlunch.co.nz or mykindo.co.nz
TERM DATES 2021
Term 1, 2021 – First Day: Tuesday 2nd February 2021 – Friday 16th April
Waitangi Day – Monday 8th February
Easter – Friday 2nd April – Tuesday 6th April inclusive
Term 2 – Monday 3rd May – Friday 9th July
Queen's Birthday – 7th June
Term 3 – Monday 26th July – Friday 1st October
Term 4 – Monday 18th October
Our School App
We have a new school app to keep you up to date with events and notifications. Click on the button below to check it out.
Setting up with Kindo
Kindo is our new prefered payment and permission system. To help you learn how it works, we've added their new help sheet and video. We hope it helps.