Heron Herald Term 2, Week 10, 2021
Matua School is proudly supported by…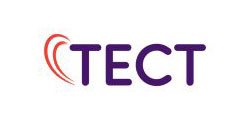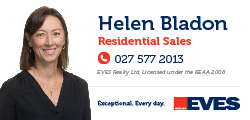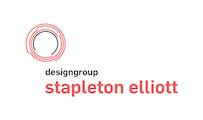 FROM THE PRINCIPAL'S LAPTOP
Kia ora koutou,
This last week has been all about our school production, with over 425 students on stage across three performances at Bethlehem College Performing Arts Centre!  We were so proud of all our Matua students, who represented our school and their families so well.  A special congratulations to the main cast who took on significant roles, learning many lines, songs, and dances that held the show together.  We also appreciated the Matua families who came out to support us in such a positive way.  
A special thanks to Patrice from Gobsmacked Productions, who led the children and school so professionally.  The standard of the show is a reflection of the high-quality person that Patrice is.  We appreciate how positively she engages with our children, looking for the best in them and enabling that to be displayed on the stage.  
Our staff at Matua School are absolute legends.  Not only have the last 5 weeks required a lot of input and practice to ensure children were ready for the performance, but show week is a massive undertaking.  I am consistently impressed by the high-quality, positive approach that our staff team has, working hard to ensure that children are successful.
As previously mentioned, we also want to thank our sponsors who enabled us to run the show without asking parents for a costume hire fee.  The generosity of these local businesses has impacted every family in the school and demonstrates a commitment to our community.    
We hope you enjoyed the show and that your children enjoyed the opportunity to perform on the big stage.  For many, these will be memories they will carry with them for many years.
Book Character Dress Up Day
PRODUCTION PHOTOS
Our wonderful teacher and talented photographer Kim Bartley took lots of production photos throughout show week.  These include photos of the performance and backstage activities!  We are offering you a link to download all of the photos for a small donation.  You can choose to pay either $2, $5 or $10 towards the photos by going to Kindo and making your donation.  Once you have paid we will email you a personalised link.  Please note this link is not sent automatically, so links may not be emailed till after the school holidays.
GO RUGBY
We were very excited to have our boys and girls rugby teams hit the field in brand new Matua rugby jerseys this week!  The teams were thrilled with the fresh look and had a fantastic day out competing in a friendly tournament with other local schools.  We would like to thank Stuart Garner from Investwise – Investments Specialists who sponsored the set of new tops.  We appreciate your passion for the sport and seeing our children keeping active through the game.
SPORTS
An exciting couple of weeks here at Matua School. With the production in full swing our athletes have had their hands full.
After our triumphant day at WBOP Cross Country we then progressed onto the BOP Cross Country Champs. Seb, Holly, Mackenzie and Roman all had such a great time and all of our runners came in the top 20 for the Bay of Plenty! I am so proud of all our competitors, they were nervous for sure but they pulled through and ran a great race. Well done Seb – 12th place, Mackenzie – 8th place and Roman – 5th place. Special congratulations to Holly who came in for a podium finish of 2nd place. Well done
Our year 3&4 gymnasts also had a day to celebrate with a lot of placings and colourful ribbons handed out. Congratulations to all our Matua School representatives. The girls looked absolutely gorgeous in their leotards and the boys looked super smart and strong in their outfits. Well done to Poppy, Georgie and Maria who took out 1st, 2nd and 3rd place in their competition!
A reminder to all that hockey and netball will play their final game of the term this Saturday 10th July and they will restart their competition on Saturday 31st July after the school holidays. I hope you all enjoy your Saturday morning sleep ins over the break, especially as it seems winter has really hit now.
Well done to all our teams and players who have participated in a sport in some way this term. Special thanks to our invaluable coaches, managers and umpires who make these teams happen. You are our heroes.
Have a safe and lovely holiday everyone.
Stacey
LUNCHTIME CLUBS
There are many activities that children can get involved with at Matua School.  We have groups such as Kapa Haka and choir, alongside a large range of optional lunchtime clubs that our wonderful teachers run.  If you are interested to know what is available, we now have a page on our website that displays what is happening.  Follow
THIS LINK
to check it out.
LUNCH ORDERS – WEDNESDAY & FRIDAY
Day change to Wednesday from Term 2!
Now with two days of ezlunch each week, your kids will have a great variety of healthy and tasty school lunches.  Simply order by clicking here.
Order (or cancel) any time before 9am on the day or schedule in advance.

Order anytime before cut-off or schedule in advance. Lunch will be delivered to school at lunchtime on a Wednesday for Pita Pit or Friday for Subway.ezLunch orders are made online through your myKindo account.  You can order lunch by simply going to www.mykindo.co.nz
Click here to view the menu.
Help? Visit support.mykindo.co.nz or tel. 09-869 5200 Mon-Fri 8 am to 4 pm.

Find out more ezlunch.co.nz or mykindo.co.nz
TERM DATES 2021
Term 1, 2021 – First Day: Tuesday 2nd February 2021 – Friday 16th April
Waitangi Day – Monday 8th February
Easter – Friday 2nd April – Tuesday 6th April inclusive
Term 2 – Monday 3rd May – Friday 9th July
Queen's Birthday – 7th June
Term 3 – Monday 26th July – Friday 1st October
Term 4 – Monday 18th October
Our School App
We have a new school app to keep you up to date with events and notifications. Click on the button below to check it out.
Setting up with Kindo
Kindo is our new prefered payment and permission system. To help you learn how it works, we've added their new help sheet and video. We hope it helps.
TAURANGA SWIM SCHOOL
Tauranga Swim School is offering quality learn to swim lessons from $165 per 10-week term for preschool, school age and squad swimmers.
Book now as spaces are limited. For more info contact Andrea Tauranga Swim School
Email: info@taurangaswimschool.co.nz   Phone 075442141 or Mobile 0272868506
CHILDREN'S HOLIDAY ART WORKSHOP and SWIM
Once again Lynne Sinclair Taylor is running this popular workshop for ages 7 to 12. The children will have fun while learning about colour and techniques. All art supplies provided. Limited numbers. Optional warm swim at end of class.
Wed 21st July 10am to 3.30pm
Cost: $65 ($45 for additional children in family)
Where: Lynne's home studio, 15 Hartwell Place, Matua, Tauranga.
To enrol: Contact Lynne on 021 121 9864 or lynnestaylor@gmail.com by Saturday 17th July.
Lynne has been tutoring children and adults for over 25 years.