Heron Herald Term 2, Week 6, 2020
Matua School is proudly supported by…
FROM THE PRINCIPAL'S LAPTOP
Kia ora koutou,
Welcome back to Term 2 – on site at Matua School!  For many of us it feels like the start of a new year as we return from weeks of lockdown and online learning.  There has been a real buzz around the classrooms as children returned to school to meet up with friends and reconnect with teachers.  Soccer on the field, climbing tress and the playground have all been favourite lunchtime activities.  This period of online learning has been challenging for many families and so we thank you for the way you have taken on the challenge and worked with us in such a positive way.
A massive thank you to all parents that have been either staying off site or 'checking in' using our Skool Loop app.  In some ways this is a great opportunity to grow a sense of independence in children, as they say goodbye at the gate and start their day without parent support.
We are taking a cautious approach to school over the first couple of weeks, with activities limited while we establish strong hygiene routines.  It is wonderful to see COVID-19 data continuing to improve, and so we expect to see school life return to normal over the next few weeks.  As always, we will continue to follow Ministry of Education guidelines in all we do.
Congratulations to Vanessa Millar who has recently completed her Master's in Professional Practice (Education).  This is a significant achievement and one worth celebrating!  Vanessa brings a wealth of knowledge and experience in the area of literacy to Matua School and this extra study strengthens her ability to impact school-wide and in her classroom.  Well done Mrs Millar.
Nga mihi,
Marcus Norrish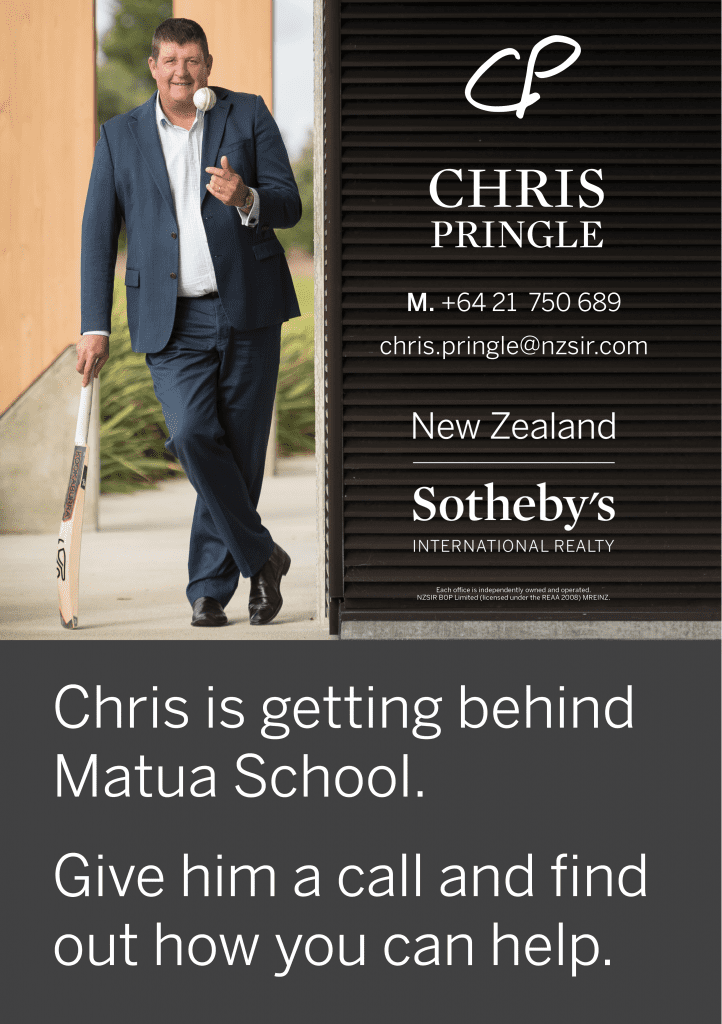 JUNIOR SYNDICATE
"The Juniors have settled back into the school routine well. They are enjoying Takahia Time which runs from when they arrive at school until 9:30am every morning. Takahia is the name of the Matua Learner Tui. Takahia Time gives the children opportunities to work on their Matua Learner attributes which has been especially important after lockdown. The attributes include being a Team Player, Problem Solver, Self Manager, Connected Learner and Confident Communicator. The children thoroughly benefit from this time and start the day positively."
MATUA MINIS
We were so excited to have your children back with us, and we have been so impressed with their resilience and their enthusiasm for getting back into learning at school. Our first few days have been filled with plenty of opportunities to reconnect with each other and reacquaint with our class and school environment. We are very happy and settled in our classes.
In Rooms 20 and 21 we wrote about our favourite memories of being in our family bubbles. We talked about what makes us happy and then used glitter and glue to make happiness jars. In Rooms 18 and 19  we painted Greedy Cat, measured our soft toys with cubes and sent out thank you cards to our parents for helping us during home learning time.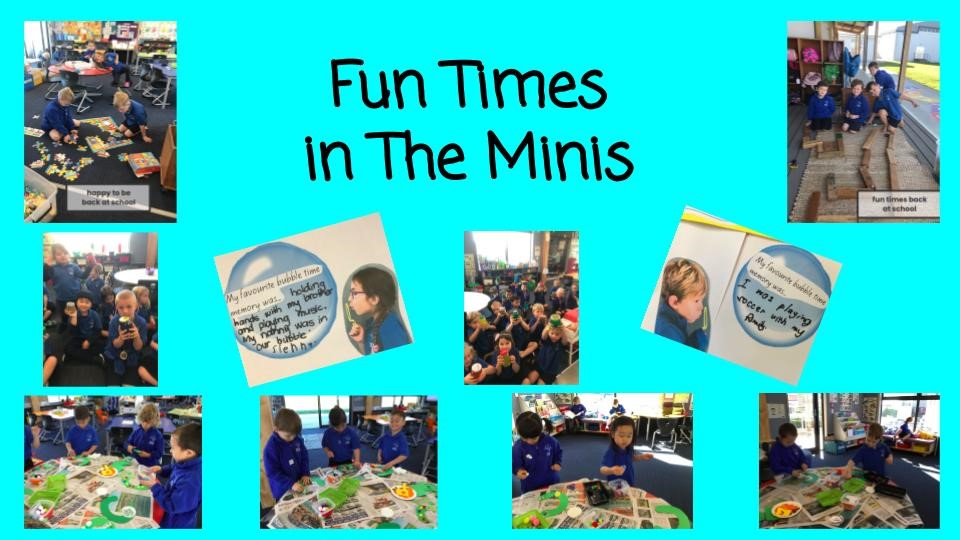 SENIOR SYNDICATE
The Senior students are excited to be back and settling into familiar routines again. The teachers are just as excited to return to so many smiling faces! We really missed you all.  This week has seen many classes enjoying team building exercises as we reconnect and rebuild a team culture. Lots of fun, lots of happy faces.
SPORTS NEWS
What is happening with Winter Sports?
It is time to register your child for Basketball, Hockey or Netball. More information will become available in the coming days/weeks on confirmed season start dates, days and times of games and how the games will work based on the contact tracing, crowd numbers and hygiene requirements that need to be met.  Each sporting code has a national and local association that is working fast and effectively through these requirements. Think of sport resuming in 3 stages.  We are at Stage 1 until further notice.
Stage 1 – Getting ready:
What: Registrations can take place for Hockey, Netball and Basketball
When – NOW
Stage 2 – Preparing to play:
What – Training sessions can start
When – DATES TO BE CONFIRMED
Dates depend on the various sporting association (for example Netball NZ states no training yet)
Stage 3 – Season starting:
What – Games start
When – DATES TO BE CONFIRMED – Conditions/process will be outlined at a later date
To keep updated I suggest to look at the following local association websites and sign up to any correspondence they are offering
Netball.            https://harboursidenetball.co.nz/
Hockey.            http://www.tgahockey.co.nz/
Basketball.       https://taurangacitybasketball.co.nz/
Registrations Open
We want to get the ball rolling and take sport registrations, confirm team numbers and look to start training, once approval is given. Please register for the sport you are interested in and I can keep you updated with information specific to that sport.
Log onto Kindo or https://shop.tgcl.co.nz/shop/ to register your child
Note that this first step is purely a registration of interest, a $0 fee will show up.
Once it is confirmed we have enough numbers for a team and the season will commence you will receive an email confirming your child's place in a team, cost, who the manager/coach will be. Then you can go back to Kindo to pay the fee under the section of sports fee payment. I will let you know when to do this.
BASKETBALL
Register: now
Log onto Kindo  or https://shop.tgcl.co.nz/shop/ to register your child
Training: to be confirmed
Season:
Tauranga City Basketball is planning to restart competitions from the 8 June. Please be aware that there will be changes to competition structures, more information will be sent to schools and teams this week.
Cost: TBC
HOCKEY
Register: now
Log onto Kindo  or https://shop.tgcl.co.nz/shop/ to register your child
Training: to be confirmed
Season: NZ Hockey indicated the following
"13th June is the earliest competition could commence although is likely to be later depending on national guidelines and local preparedness. Hockey season to be finished prior to the start of Term 4 in order to support players who play summer sport."
Cost: TBC
NETBALL
Register: now
Log onto Kindo  or https://shop.tgcl.co.nz/shop/ to register your child
Training: to be confirmed
Season: From Harbourside Netball Association
10 week season, starting in July at the end of the school holidays. Games starting Friday 17th/Saturday 18th through to the end of September end finish.
Cost: Approx $50- $55 depending on team numbers
Return last season uniforms and kit bags
Please return your child's sports uniform with their name on it (I have over 200 sports uniforms to reconcile and having the students name REALLY helps)
Preferably the manager or nominated parent from the team will have collected all the teams uniforms, put them together in a bag, labeled with team name.
Return to the sports office upstairs in the hall. Put in front of the door if I am not there – named of course!
Lunch Time "Have a go Netball sessions"
Next week we will start doing some netball sessions on the turf. This will be promoted to the students in the school notices. You don't have to have played netball before. Come along, have some fun, learn about the game while keeping active with your friends or make new ones.
Tuesday = Years 5 & 6
Thursday = Years 3 & 4
Help Needed
If you would like to help run a fun session for either Basketball or Hockey please contact me
NEW TO MATUA SCHOOL
It is always exciting turning 5 and starting school.  This week we have welcomed Mrs Sally Park and a group of new students to Room 18.  Mrs Park has been teaching for 16 years and has her own children at Matua School.  Originally from York in England, Sally moved to New Zealand in 2006 and settled in Tauranga in 2013.  If you're passing by, say hi to Mrs Park and look out for those families who are new to Matua School.
MIDDLE SYNDICATE
The Middles have had a fantastic week settling back into school routines. This week we have been working on re-establishing routines and renewing friendships. Today we had a Team assembly in the hall where we celebrated the efforts of some fabulous Matua learners through the Rahui and over the past week. Keep an eye out for the Team Newsletter which will be coming home very soon.
PHONICS AGILITY
Have you ever thought that you'd like to help out at school by supporting children in their learning? You could assist us by helping to run a systematic, research-based programme that builds confident, capable readers. All training will be provided on-site and all we need is 40minutes on a day which suits you. If you'd like to know more please email: fiona@matua.school.nz
TEACHER ONLY DAY CANCELLED
We had planned for a Teacher Only Day on 2nd June 2020.  However, with the interruptions that families have had this year already we have decided to cancel it.  The day was one provided by the Ministry of Education that needs to be used within a limited time frame.  We will reschedule it for a day in 2021.
ROAD CROSSINGS
We have a large number of students walking to school each day – which is fantastic.  Travel Safe Tauranga are currently looking into the establishment of a restricted speed zone on Levers Road at the beginning and end of the school day.  This would be wonderful, as you don't need to spend long at our crossing to be aware of the high speeds that cars travel through this section of road.  We are also hoping that a 'Kea Crossing' may be installed on Clivedene Street.  This is not a full pedestrian crossing but one that is active at the start and end of each school day.  We have noted that many parents who park on Levers Road to collect children will walk them back across Levers Road and not use the pedestrian crossing.  This is not a good way to model using the safest way to cross the street.
PTA NEWS
Welcome back to school in level 2.
Unfortunately due to lock down we did not get to have our school gala. We have managed to sell some of our white elephant stall items but as the classroom it is stored in is needed we need to move the goods.
The PTA has no where to store the white elephant donations so we are passing them on to another great charity.
If you donated something and preferred it did not get passed on please email Brenda on matuapta@gmail.com and we will find a safe way in level 2 to get it back to you.
A big thank you to everyone who did donate the PTA really appreciated it and are making sure it  is all passed on to a great cause.
RAFFLE TICKETS
Please hold onto your raffle tickets.
Once it is safe in level 1 we will put out a new date for all raffle tickets and money  to be handed in and we will make a date for the draw.
Thank you to everyone who got their money in before lock down.
AGM
The PTA will put out a date for the AGM once we are in level 1
Thank you for your understanding
From the PTA
SCHOOL POOL KEYS
If you still have a key for the school pool, please can you return it to the school office. We will then be able to refund your $25 key bond. You are more than welcome to leave it until level 1 if you would prefer to.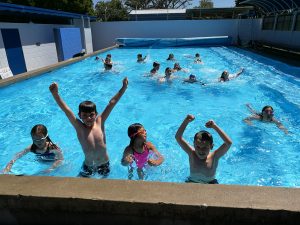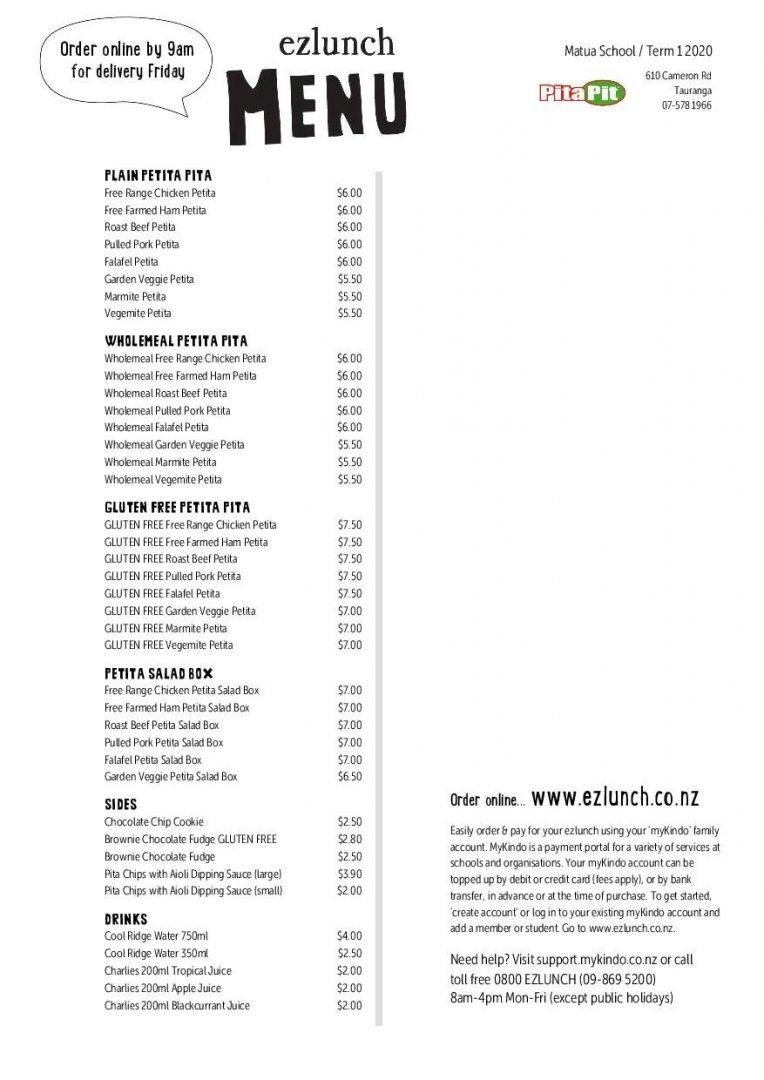 TERM DATES 2020
Term 1, 2020 – Monday 3rd February – Thursday 9th April 
Thursday 6th February – Waitangi Day. School will be closed.
Term 2 – Tuesday 28th April – Friday 3rd July (Mon 27th is Anzac Day Observed)
Term 3 – Monday 20th July – Friday 25th September
Term 4 – Monday 12th October – Friday 18th December
SCHOOL INFORMATION
Staff Car Park – The staff car park is for staff use only and not to be used as a drop off point for your child. We like to keep our children safe in an around our community. Please encourage your children to walk, ride or scooter to school. Allow more time in the morning to drop your children off if you need to drive. Park safely in the designated areas and please do not park on yellow lines or in front of neighbors drive ways.
Thank you for your cooperation and understanding.
Signing children in and out of school – If you collect your child/children early or drop them off late, please remember to sign your child in and out of school at the office. We do always need to know where our students are, in case of an emergency. This is for the safety and well being of our students.
Change of address/phone number – If you have recently moved house, changed home, work or mobile phone numbers, please could you contact the office and let us know. We can then update your students details. We need to be able to contact you in case of an emergency . Either email the office on office@matua.school.nz or phone us on 07 576 9027.
Absent Pupils – If your child is going to be absent from school for any reason, please notify the office (even if you have already let your child's teacher know). Your child's teacher might also be away sick and the office will not know. You can either send an email to office@matua.school.nz or you can phone 07 5769027 and leave a message on the absentee line. Please leave your child's name and room number, your name and the reason for their absence. If we do not hear from you, we do need to call and find out where they are. This is for the safety and well being of your child. If we are unable to make contact and do not know where your child is, they do get marked as truant.
School Hours – We ask that children do not arrive at school before 8.15am each day. Supervision of children is provided from 8.30am each morning. The school takes no responsibility for the supervision of children in the school grounds, earlier than this.
School does begin at 9am and we ask for all children to be in their classroom by this time. It can be incredibly disruptive for the teachers and students if children are late on a regular basis.
Sun Hats – Children must wear a sun hat during term 4 & 1. If they do not have a hat, they will be asked to stay in the shade. Please also sunblock your children before they come to school each morning.
Thank you for your co operation
Our School App
We have a new school app to keep you up to date with events and notifications. Click on the button below to check it out.
Setting up with Kindo
Kindo is our new prefered payment and permission system. To help you learn how it works, we've added their new help sheet and video. We hope it helps.