Heron Herald Term 2, Week 2, 2022
Matua School is proudly supported by…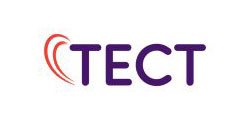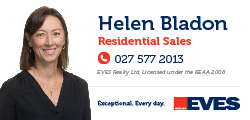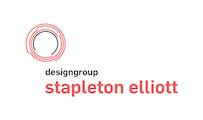 Kia ora koutou,
It has been fantastic to have all our tamariki back on site, with everyone returning positive and excited about the term ahead. With the weather being so good we are still enjoying plenty of time outside and were thrilled to have a fun Dress-Up Wheels Wednesday this week. We loved seeing so many creative approaches to decorating wheels!
We are looking forward to Cross Country on Monday (16th May), and hope that you will join us. This year we have scheduled a fun parents race, so bring your shoes and sense of humour! Of course, we have coffee lined up to provide pre and post-race fuel.
ABSENCES
We are finding that people are becoming less consistent with informing the school office if children are away from school. It is important that our systems are well maintained in this area to ensure all children are safe each day. If your child is away for any reason, please let the office know before the school days starts. You can do this via the @School App, by phoning or sending an email. Please DO NOT pass the message through your teacher or siblings – messages must go directly to the office.
ROAD SAFETY
We all know that the roads around the school at pick up and drop off times can be busy. Things get even more congested as the wet weather arrives. Please ensure that your parking is legal and thoughtful of others.
BUILDING PROJECTS
You may have noticed that the inside of the school hall has been painted and the office area spruced up with new carpet and wall coverings. We are also pleased to have a contractor lined up to undertake an extension and upgrade to the hall kitchen and toilets. The start date is pencilled in for Week 8 of this term and will see the hall having limited use for 7-8 weeks. We are also close to having a new sandpit, mud-kitchen and scooter path constructed outside Rooms 19 and 20.
Whole School Cross Country - Fergusson Park
Monday 16th May 2022 – pp 20/05/22
East Cluster Cross Country
Tuesday 31st May – pp 02/06/22
Queens Birthday - School Closed
Teacher Only Day - School Closed For Instruction
Book Week
Monday 27th June – Friday 1st July
(Book fair Friday
Parent, Teacher, Student Conferences
STORMWATER DRAINS
Last term Room 2 & 22 were learning all about stormwater drains.  Following an educational visit from Sarahann at Waterline Tauranga they ran a competition for our tamariki to design a poster to educate the public about stormwater drains.  The posters created were incredible and they posted the top 10 (chosen by Tauranga City Council staff) onto their social media asking the public to vote for their favourite.
Last week it was announced that Emma from Room 22 had won the competition.  Emma's poster is going to be blown up and made into a permanent sign at Fergusson Park.
Congratulations Emma you did an incredible job!
LIBRARY
Librarians In Action
Our librarians have several different roles that they perform during lunchtimes in the library.  Not only do they return and issue books and assist with colouring – a big emphasis is placed on helping and caring for all library-goers and the library.  Our Matua School Librarians demonstrate appropriate library behaviour, locate books as requested, read to children, add new book displays and give their hand to the book hospital or in the withdrawing of old and worn books.  The photos are of our Tuesday Librarians in action!
Overdue Books
School library books are issued for 2 weeks but can be renewed for an additional 2 weeks.  The Mini and Junior Teams have a one-week turnaround to correspond with their library day.  Thank you for your responses to overdue books.  With COVID it is understandable if books cannot be returned immediately.  We will happily renew books when requested and make a note of children who are isolating so you do not get bombard with ongoing emails.
Winter and the Library
Lastly, as winter approaches the library is a great place to not just read but to play quiet board or card games.  Any donations of children's jigsaws and board/card games would be gratefully received for the library.  We are also on the lookout for any copies of the Guinness Book of World Records.
SPORT
Otumoetai Football Club is running a Girls Only Skills programme on Mondays for 6 weeks starting Monday 9th May.
This will be led by females from the club and will involve lots of fun activities in a fun and safe environment.
Who: All players, all abilities welcome in age bands 7-14 years of age.
When: When: Mondays 9th May – 20 June (6 weeks) No Football on Queens Birthday
Time: 5pm – 6pm
Where: Fergusson Park
Cost: $60 per player
Note: Open to the community not just OFC Members so please share this so we can get as many girls down as we can!
Mrs Jenni Scott is needing some supplies for her amazing art creations. Please could you save your cardboard cylinder rolls and newspapers (without staples).
These can be dropped off at  the school office and will be passed onto the art room. Many thanks.
GUITAR & UKULELE
We have a couple of spaces in our Guitar and Ukulele beginners groups. For more info and enquiry form, please click to our webpage here
HIP HOP DANCE CLASSES
Hip Hop Classes Just Dance Term 2 2022 !
Just Dance  is a fun introduction to dance for Year 0 – 8's with a focus on building self-confidence for the children.
Choreography is kept simple so that children of all levels can have a go.
 This term fees are $60 per child, per term 2 and invoiced directly to the parents. Classes run for 10 weeks at lunchtime  this term which includes 9 classes plus a performance.
 Classes will be held lunch times beginning Week 2
HOW TO ENROL
Simply click on the link below & fill out the online enrollment form
https://docs.google.com/forms/d/1FpEpZNeJUZTceF8NQMU8NoamqG4iwwU5GrZ7gBEm31g
After signing up, you will receive full information with time/date/what to wear etc.
If you have any questions you are welcome
Valentina
Paripskaya.valentina@gmail.com
0272216457
SECOND-HAND UNIFORM
We are looking for some wonderful parents to run and organise our 'Second Hand Uniform Shop'. This is usually open on a Wednesday afternoon from 2.45pm until 3pm. If you are able to help, please contact the office.
LUNCH ORDERS – EVERY FRIDAY
Lunch orders are available for delivery to Matua School each Friday.
We have two options available – The Matua Cafe and Subway
SUBWAY
Simply order your SUBWAY lunch online through you myKindo account by CLICKING HERE
Order (or cancel) any time before 9:00am on the day or schedule in advance.
Help? Visit support.mykindo.co.nz or call 09-869 5200 Mon-Fri, 8:00am to 4:00pm.
MATUA CAFE & EATERY
For Friday lunches from the Matua Cafe, place your order at the Cafe before 9:30am.  Orders will be delivered to school and handed out at the hall entrance at lunchtime.
To view the Matua Cafe & Eatery MENU, follow THIS LINK
SKIDS & PLAYTIME HOLIDAY PROGRAMME
TERM DATES 2022
Term 1, 2022 – Tuesday 1st February 2022 – Wednesday 13th April
Term 2, 2022 – Monday 2nd May – Friday 8th July
Term 3, 2022 – Monday 25th July – Friday 30th September
Term 4, 2022 – Monday 17th October – Thursday 15th December (12:30pm finish)
Our School App
We have a school app to keep you up to date with events and notifications. Click on the button below to check it out.
Setting up with Kindo
Kindo is our prefered payments system. To help you learn how it works, we've added their new help sheet and video. We hope it helps.