Heron Herald Term 2 Week 3
Matua School is proudly supported by…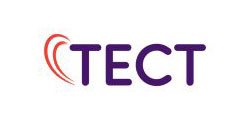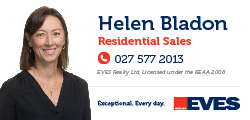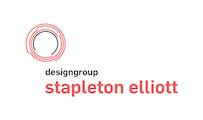 FROM THE PRINCIPAL'S LAPTOP
Tena koutou katoa

We are so excited to finally have our new senior and junior playgrounds finished for our students to enjoy. Special thanks go to our wonderful PTA and school community who worked so hard to make these new playgrounds a reality. They are a wonderful addition to our school and it is good to see students challenging themselves and learning to operate within safe limits.

Our classrooms have been humming with lots of positive learning related to the 'physical world'. You may have already had some learning shared via Seesaw around forces and various forms of energy. Remember to email or see your class teacher if you are not already signed up for Seesaw so that you can access this wonderful learning.

Our next Mihi Whakatau to welcome new families to our school community will be held on 

Monday 11th June at 10.30am.

 This will also be an opportunity to welcome the Education Review Office team to our school. The ERO team will spend the week supporting us to review our practise, set new targets and next steps. This review will involve the whole school community with forums seeking feedback from parents, students, teachers and our Board of Trustees. More information will come around this closer to the time of the visit.

Thank you to all those students who helped to make Pink Shirt Day such a success for the School Council's promotion of this nationwide initiative to encourage everyone to do their bit to end bullying and spread kindness everywhere. We encourage all students to Speak Up, Stand Together to stop bullying.


Following on the 'pink' theme, Matua School staff enjoyed a wonderful Pink Ribbon 

Breakfast

 today to raise money for the NZ 

Breast

 

Cancer

 Foundation. If you would also like to support this cause, our fundraising page is located at


PICK UP AND DROP OFF
Keeping our kids safe is a role we all take seriously and we need your help to prevent accidents during daily drop offs and pick ups.
We have had ongoing complaints from neighbours in Strathmore Street, Clivedene, Audrey Place and Levers Road, about parents parking on yellow lines, in the disabled bays and across neighbours diveways. This is causing concern and is dangerous.
We know it can be difficult on rainy days or if you are running late, but please obey the road rules. There have been a few near misses recently and we need to make sure our children are safe at all times.
Maybe leave a little earlier in the morning to allow time to park further away from school and walk in with your child. A great time to get some fresh air and catch up about their day. The gate on the staff car park will be closed as this isn't a pick up and drop off point. It is for staff use.
Please do not obstuct neighbours driveways, park on yellow lines or use the disabled parks. It is dangerous.
The traffic police will be coming in on a regular basis to make sure that cars are parking correctly and our children are safe.
Many thanks for your cooperation.
SCHOOL TIMES
Children seem to be arriving earlier and earlier into school. We do ask that children do not arrive at school before 8.15am. The classrooms will not be open until 8.30am and children are unsupervised.
Now that the weather has turned and it's quite chilly in the morning, please make sure your child has a fleece and also wears shoes to school too. Many thanks.
Our School App
We have a new school app to keep you up to date with events and notifications. Click on the button below to check it out.
LIBRARY
I recently read in an article in which Anthony Browne had quoted.." Picture books are for everybody at any age, not books to be left behind as we grow older. The best ones leave a tantalizing gap between the pictures and the words, a gap that is filled by the reader's imagination, adding so much to the excitement of reading a book ".
We have many wonderful picture books for all levels in our library. There is a special 'Sophisticated Picture Book' section that cover topics designed for 'mature' readers, but EVERYONE will enjoy and get different meanings from many of the books in the junior section too. They are not limited to the younger years, older children will just need to be selective of what they choose.
There are many overdue books at present. I don't mind when books are a couple of weeks overdue, but when they get more than a month, I send overdue slips. Children can renew books any lunchtime if they are still reading the book. If your child thinks they have returned a book but have an overdue notice, they need to come and we will check on the shelves. If a book is lost or damaged, we ask for a $10 donation towards the cost of the book, and it will be removed from your child's name. If it is later found, that $10 will be refunded.
SCHOLASTIC
Orders for Issue 3 have now closed. Children should receive their books by the end of this month.
From next term, 'The Angels' are taking over this volunteer job, with Friederike (mum of Alec in Rm 2), in charge. I have loved working with this amazing service to our schools and hope parents will continue to support it.
Kathy Palmer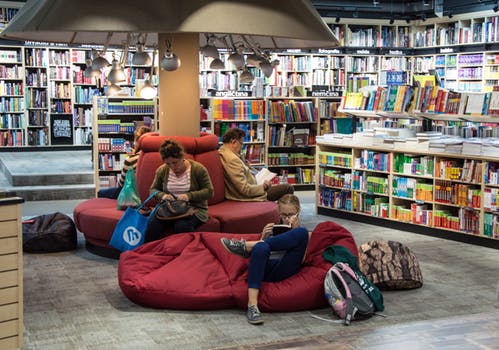 PINK SHIRT DAY
On Friday the 18th of May we are having a 'PINK SHIRT DAY'. 
Wear a pink shirt to help raise awareness of anti bullying.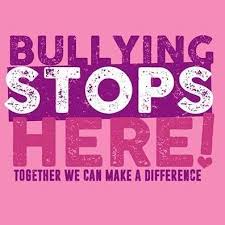 ART SUPPLIES
Our lovely Jenni Scott is in need of some more art goodies!!
Please can you save the cardboard rolls from glad wrap and also any small cardboard boxes. These can be dropped into the school office or the art room (room 3).
Thank you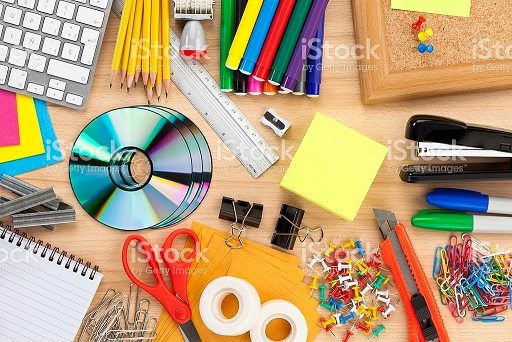 Setting up with Kindo
Kindo is our new prefered payment and permission system. To help you learn how it works, we've added their new help sheet and video. We hope it helps.
PTA

PTA NEWS
As some of you know the PTA had a fantastic opportunity to invest in a barbeque trailer that we will get a lot of use out of in the future. We are looking for a kind parent who could help us in making it a bit fresher looking . It will need a good clean and seal on the underneath and a fresh coat of paint. If you are interested or know someone who would be interested in helping please email matuapta@gmail.com.
The PTA are also making a gardening sub committee to plant some nice plants around the school and looking after the upkeep of them. There is also talk of making sustainable gardens, if you are interested in been on this committee or have any ideas  please email matuapta@gmail.com.
Don't forget skate night will be coming up on the 7th June where the whole family can have fun roller skating. Check out the poster below for more information and click on this facebook link https://www.facebook.com/events/1820645508241730/?ti=cl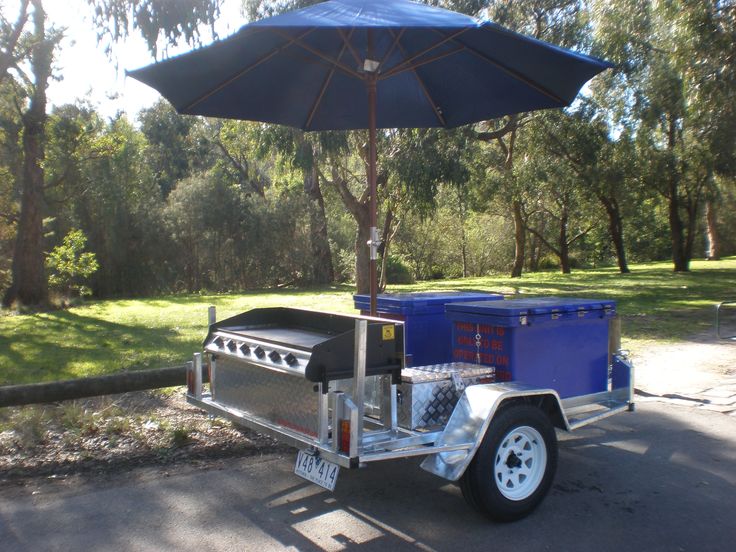 SPORT
Winter Sports are now underway and term 2 is all about cross country. Our classes are training hard each and every day to ensure our students are ready for the school cross country happening on 
Tuesday 29th May (pp date is the 31st).
 A week later we will be taking our first 8 place getters for years 4,5 and 6 to East Cluster cross country which will take place over at Waipuna Park in Welcome Bay.
Extra events happening this term – This week we have the ever popular Amazing Race. This year I had 48 students wanting to take part, however I can only take 2 teams of 6 (3 girls and 3 boys in each team). Competition was fierce which made it very difficult to choose players. In the end players were chosen not only on speed, but their problem solving abilities and cooperation with teammates. Congratulations to Jacob, Lochy, Jayden, Meg, Liliana, Zoe, Julian, Noah, Harrison, Chelsea, Aysha and Aliyah who have been chosen to represent Matua School at this years Amazing Race event.
Later this term we will also have the BOP Squash tournament happening on 
Thursday 14th June
 in Rotorua.
Winter sports fees are now on Kindo. If you have not yet made payment for your child's sports fees please ensure you do so promptly. A reminder to all our players, parents and supporters to uphold our school fair play expectations.
Please have a fun winter sports season, I look forward to hearing updates from the kids about their successes, their loses and general fun they've had while out playing for Matua School.
Stacey Sutherland
FAIR PLAY EXPECTATIONS – Code of Conduct
Sporting Players
Good sport is about having a positive attitude. Play your part – play fair. To the best of your ability:
Play by the rules.
Never argue with an official.
Work hard to do your best at all times.
Turn up to practice.
Be a good sport and recognize good players and good plays by all involved.
Remember to thank your coach, the officials, the opposition and supporters.
Help others in your team when you can.
Avoid putting people down or bullying them.
Give it heaps and not get ugly.
Sporting Coaches
Good sport is about displaying a positive attitude. As a coach you set the standards. Play your part to help make each game a success – play fair. To the best of your ability:
Set personal behavior standards for yourself and those you coach to follow.
Give each player the same amount of your attention and time.
Provide every player with the same opportunities to play the game.
Never argue with the referee, encourage cheating or make excuses for losing.
Always be positive. Never shout at or ridicule players.
Respect players' efforts regardless of whether we have won or lost.
Encourage respect for the opposition and officials.
Keep winning and losing in perspective with personal challenge and enjoyment.
Sporting Spectators, Parents and Supporters
Good sport is about having a positive attitude. You can set the right tone and help make the game a success. Play your part – play fair. To the best of your ability:
Respect that people are involved in sport for fun and enjoyment.
Support good play and applaud good performance from all competitors.
Attempt to understand the rules of the game.
Learn the difference between supportive and abusive comments and rule out the latter.
Accept the decisions of officials and coaches.
Stay off the field. Do not interfere. Let the officials deal with situations on the field of play.
Display self-control on the sideline. Always be positive. Never shout at or ridicule players.
Show your appreciation to people who volunteer their time to make sport happen.
Remember that we are all capable of making mistakes.
Give it heaps and not get ugly.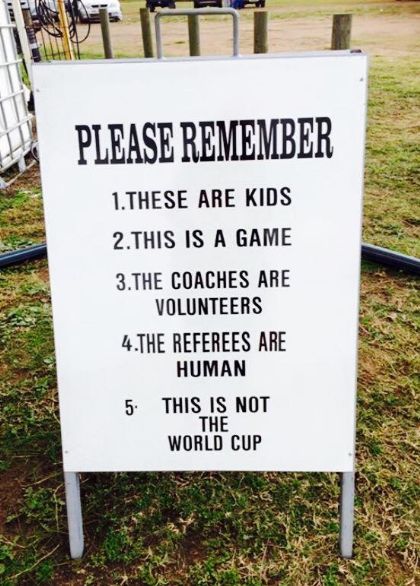 LIFE EDUCATION
Life Education Visit
We were fortunate to have the Life Education mobile classroom visiting our school last week.  We feel this is a valuable part of our Health curriculum, reinforcing 'best practices' in healthy choices.
Each Team (Minis, Explorers, Investigators and Discoverers) had sessions in the Life Education van over the course of the week.
In order to sustain the quality of their programme the Life Education Trust charges our School for each mobile classroom visit.  To help offset these additional costs we ask for your contribution of $7.00 per student towards this valuable learning opportunity.
Thank you very much to all those parents that have already made this payment.
This can still be paid through our school online payment facility   www.kindo.co.nz or by Eftpos at the school office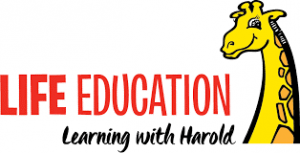 ORAL LANGUAGE IN OUR COMMUNITY
Tips from the Otumoetai Community of Learning to foster Oral Language
Developing Oral Language in the Early Years
 Extending Vocabulary – What can you do at home?
Vocabulary helps develop understanding, communication and reading ability. That's why parents should do what they can to help their child learn new words.
What can you do?
Encourage your child to listen well to others and take turns to speak. Give them time to think if they're having difficulty saying something. Encourage them to share their opinions and give them opportunities to use their imagination to tell stories.
(MOE Much More than Words 2017)

FOOD ALLERGY AWARENESS WEEK
13-19th May is Food Allergy Awareness Week
1 in 10 children in New Zealand have a food allergy.  Help us to keep children with allergies well by reminding your kids of these three simple steps:
1.       Don't share food
2.       Wash hands before and after eating (a valuable habit to teach children and great for beating bugs at this time of year as well as allergies!)
3.       If a friend or class mate with food allergies becomes ill, tell an adult immediately
Here are three 5 minute videos explaining food allergies (for various ages/levels) if you would like to watch with your child http://www.ruchigupta.com/kidstalk/.
Families of children with allergies never expect others to provide food for their child.  However advising the teacher whenever you are planning on bringing food into the classroom is really appreciated, so that any families with food allergies can accommodate their own child as well.
Allergy New Zealand is the national charity that provides local information, support and advocacy for those with allergies, please contact 0800 34 0800 or visit www.allergy.org.nz for further information.
For those on the hunt for a good allergen friendly recipe, here's a chocolate cake recipe that can be made gluten, dairy, egg and nut free 🙂
POOL KEYS
We hope you have enjoyed using the school pool over the summer months. It seems to have been a big success and we have had lots of great feedback. The pool is now closing for the next two terms.
Please can you return your pool keys to the school office by the end of this term. You will be able to collect your $25 key bond on return of your key. The locks do get changed each year so the keys will not work again next summer.
There are 10 families that have yet to return their pool keys. Please can you do so asap and collect your $25 key bond.
Many thanks
TERM DATES 2018
Term 2 – Monday 30th April – Friday 6th July
Queen's Birthday – 4th June – School Closed
Term 3 – Monday 23rd July – Friday 28th September
Term 4 – Monday 15th October – Tuesday 18th December
OTHER IMPORTANT DATES
25th May – Individual and Class Photos
31st May – New Parent Meeting. 7pm, Room 19
5th June – East Cluster Cross Country (pp date 7th June)
8th June – Festival Choir Rehearsal (Tauranga Intermediate)
14th June – BOP Squash Competition, Rotorua
20th June – WBOP Cross Country (pp date 22nd June)
27th June – Mid Year Reports
28th June – Open Afternoon – 1.30pm – 3pm
ICAS DATES FOR 2018
Parents of children in Year 3, 4, 5 or 6 (2018) please mark in your diary the following dates for the ICAS competitions:
Digital Technologies Tuesday 8 May 2018
Science Tuesday 29 May 2018
Spelling Wednesday 13 June 2018
English Tuesday 31 July 2018
Mathematics Tuesday 14 August 2018
We will provide an information pack next year, and opportunities to ask questions. Enrolment for these competitions will take place in February.
Congratulations to all the children who participated in the competitions this year.
Bruce Reid
Matua School ICAS co-ordinator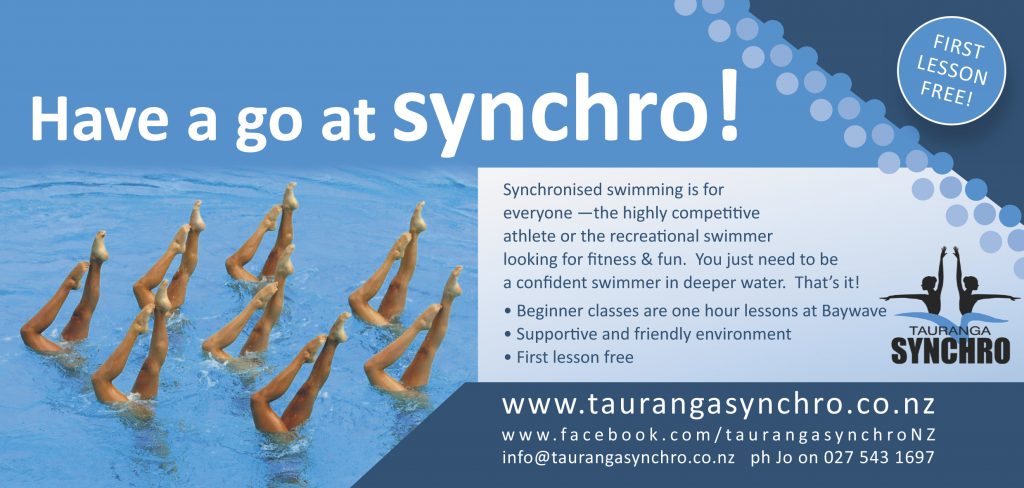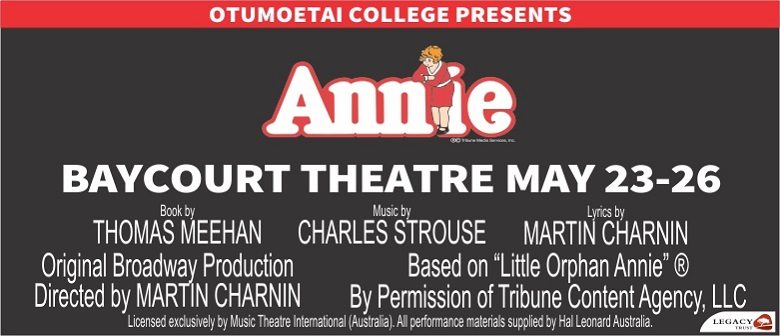 MATUA SCOUT GROUP
Matua Scout Group are holding a fundraiser at Rocktopia. This is for all ages, even the adults!!!! Check out the following link for all the information you need.
https://www.facebook.com/events/166886224008493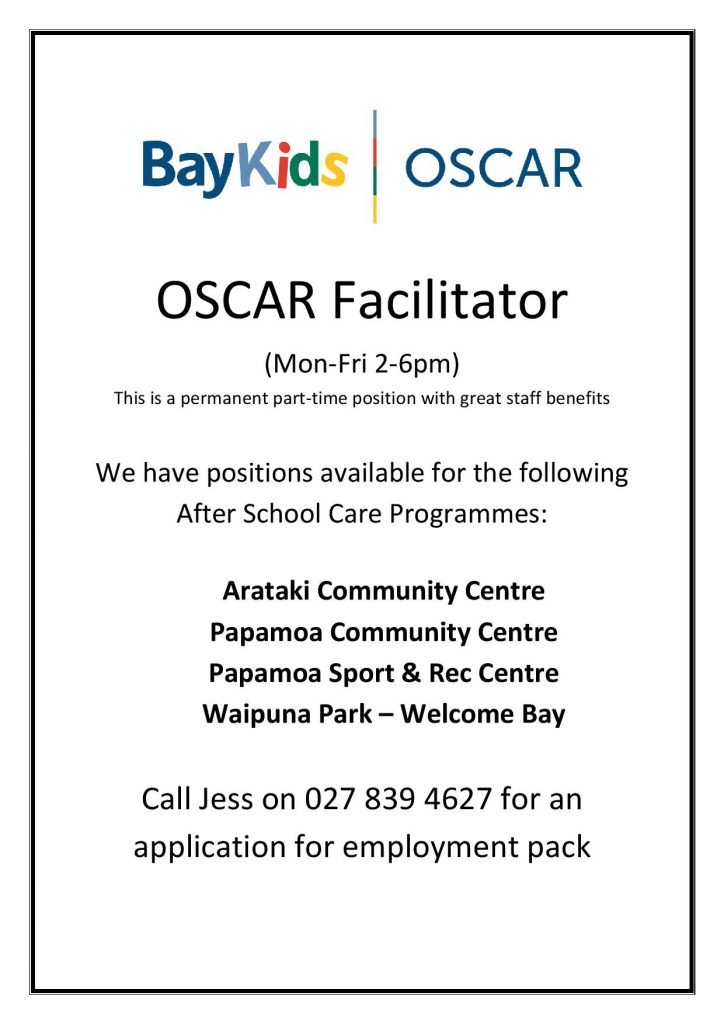 CHILDREN'S 5 WEEK ART CLASSE for ages 7 to 10
with professional artist Lynne Sinclair Taylor
Tuesdays  5th June – 3rd July 3.30pm to 5pm
The children will have fun while learning basics about colour and techniques with different mediums. All art supplies provided.
Cost: $100.
When: Tuesdays
Where: Lynne's home studio, 15 Hartwell Place, Matua, Tauranga.
To enroll: Contact Lynne on 021 121 9864 or lynnestaylor@gmail.com.
Adult classes also available Tuesday mornings and afternoons – details on website.
About Lynne: http://lynnesinclairtaylor.com/bio/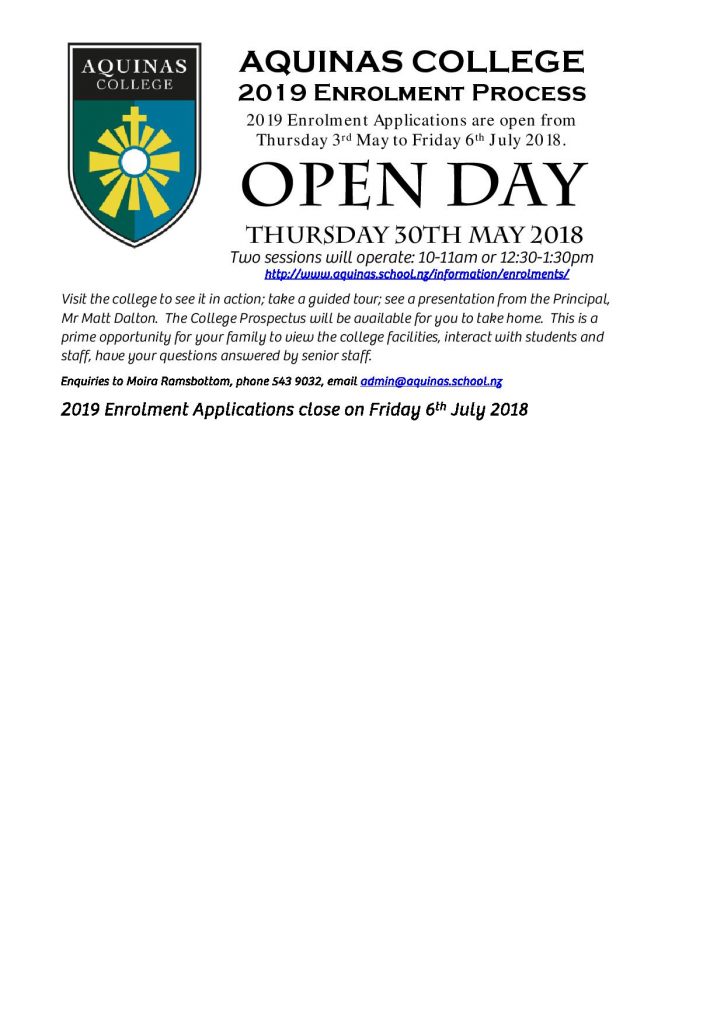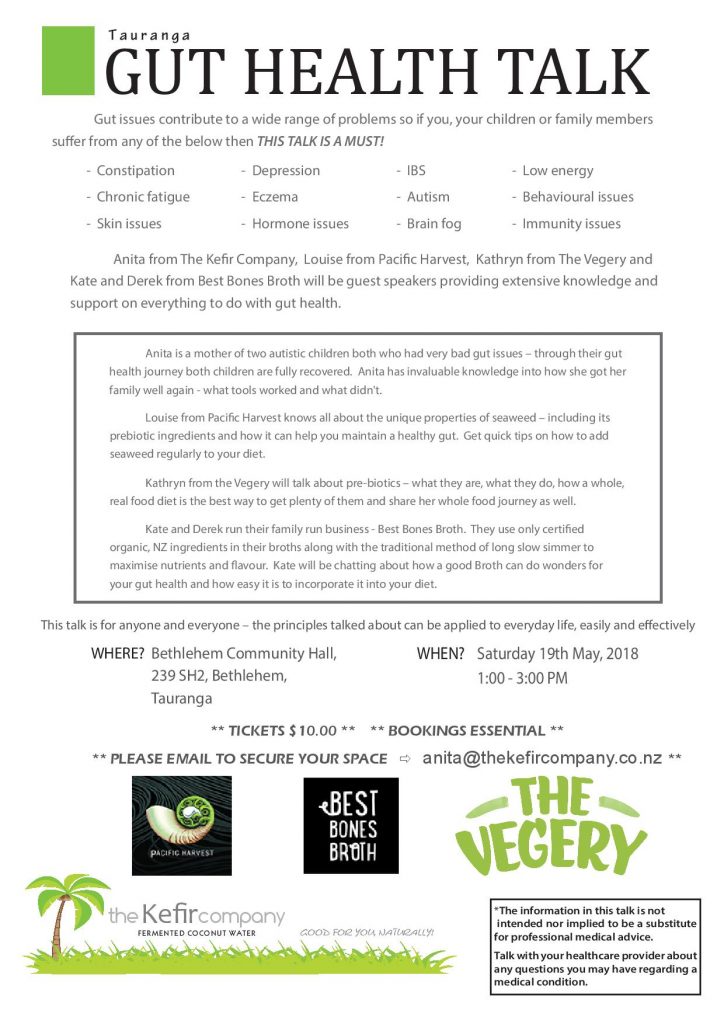 Are you interested in joining Brownies?

Girls aged 7 – 9 ½ years old who are encouraged to become more aware and independent and have a say in what activities they do.  Working both individually and in teams, girls learn both indoors and out.

We meet at the May Street Hall, Mount Maunganui each Wednesday from 

4.15pm to 6pm

 during the school term.

  
Please contact Sallee Roberts on 027 320 2245 (by text any time, by phone after 

4.30pm

)