Heron Herald Term 2, Week 4, 2021
Matua School is proudly supported by…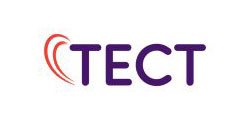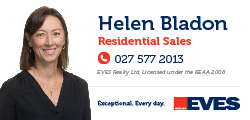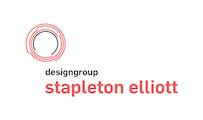 FROM THE PRINCIPAL'S LAPTOP
Kia ora koutou,
This week I had the privilege of joining principals from around our local area for a hui at Huria Marae in Judea.  We were invited by the Ngāi Tamarāwaho Kaumātua for a meeting to share and develop together a greater understanding of Kāhui Ako (our community of learning), Localised Te Ao Māori Curriculum and Histories Aotearoa.  It is wonderful to see Kura (schools) and local iwi collaborating together with the intent of providing the best education for our children possible.
We all love Matua School and are always excited to share this wonderful place with visitors.  Last week we had two different groups of principals and teachers visit our Kura.  Both groups spent time exploring the school and visiting classrooms as part of their own learning.  As we led them around Matua School it was nice to get positive feedback about what they saw.   We encountered engaged children, enjoying a large range of creative learning opportunities.  People described a peaceful and safe culture in classrooms and around the playground.  We listened to children proudly sharing their learning and new ideas.  I personally reflected on the wonderful staff team we have at Matua School.  Our teachers and support staff are so committed to the learning and well-being of all students.  Many hours of work go into making learning fun and meaningful in a creative and safe environment.  As we shared what school looks like at Matua School with our visitors, it was clear we are lucky to have a wonderful teaching team!
Last week we held a Mufti-day through which we raised money for our Superloo Artist, Colin.  Thank you to everyone who contributed to this.  If you would still like to donate towards our koha for Colin, you can do this by logging into Kindo.
Bikes and Scooters
We love seeing children walk, bike and scooter to school.  One of our expectations is that students walk bikes and scooters into and out of the school grounds.  The start and end of the day is a busy time at school with many people on site.  We don't want pedestrians getting hurt by a bike racing through the playground.  Could you please support our school community by reinforcing this expectation with your children and asking them to be role models to others.
PTA Meeting in the Staffroom
School Cross Country
Thursday 3rd June
Fergusson Park
Queens Birthday - Public Holiday
Teacher Only Day - School Closed
Gobsmacked Performance
Tuesday 6th July 6.30pm-8pm
Gobsmacked Matinee Performance
Wednesday 7th July 12.30pm-2pm
Gobsmacked Performance
Wednesday 7th July 6.30pm-8pm
CROSS COUNTRY
You may have noticed that children are doing a lot of running around Matua School right now.  That's because it's Cross Country season!  We are looking forward to gathering as a school next Thursday 3rd June at Fergusson Park.  The Seniors, Middles, and Juniors will all be running at Fergusson Park, while the Minis will hold an adventure run on the school grounds in the afternoon.  For this to be a successful event, we do need parent support.  For more information on what children will need, race times, and to volunteer to help on the day, CLICK ON THIS LINK to read the notice.
KITCHEN DONATIONS, ROOMS 4 & 5
Extra plates in your cupboard??
Room 4 and 5 are super excited about our beautiful new classroom spaces, and the fantastic shared kitchen which joins the 2 rooms. The students are organising themselves into groups, and planning lots of amazing things to cook.
We are needing some extra kitchen equipment as at the moment we have the basic one spoon, one bowl scenario. So, if you have extra items cluttering up your drawers and shelves, would you PLEASE consider us when you tidy up. We would be grateful for any cups, cutlery, bowls, pots …. pretty much anything! Just send things along to Room 4 and 5. Thank you.
PTA
The next PTA meeting is on Tuesday the 1st June, 7 – 8pm in the staffroom. Hope to see you there.
If you would like further information about the PTA and how you can get involved please email 
pta@matua.school.nz
Karen & Hayley
PTA Co-Chairs
TERM DATES 2021
Term 1, 2021 – First Day: Tuesday 2nd February 2021 – Friday 16th April
Waitangi Day – Monday 8th February
Easter – Friday 2nd April – Tuesday 6th April inclusive
Term 2 – Monday 3rd May – Friday 9th July
Queen's Birthday – 7th June
Term 3 – Monday 26th July – Friday 1st October
Term 4 – Monday 18th October
Our School App
We have a new school app to keep you up to date with events and notifications. Click on the button below to check it out.
Setting up with Kindo
Kindo is our new prefered payment and permission system. To help you learn how it works, we've added their new help sheet and video. We hope it helps.