Heron Herald Term 2, Week 4, 2022
Matua School is proudly supported by…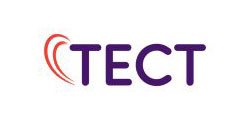 Kia ora koutou,
It is wonderful to see winter sports up and running again.  We so appreciate all those who have got involved by coaching a team, being a manager or cheering from the sidelines.  Team sport is so valuable for children, but could not happen without having volunteers.  All the best for the season – hopefully you'll enjoy it as much as the kids do!
MATH-A-THON
On Monday, children will be coming home with a Math-a-thon pack!  This is a great opportunity for children to challenge themselves to improve their Basic Facts, and fundraise for our new hall kitchen!  We are so excited to have the kitchen project starting soon, but with increased construction costs, the budget is tight.  Your child will bring home a Math-a-thon ziplock bag that includes: a letter of introduction, a sponsorship sheet and a test appropriate to their current stage of learning.  Between now and the 17th of June, children should learn their basic facts and collect sponsors for their efforts.  How children collect sponsors is up to you.  It could be through extended family, neighbours, family friends or maybe your workplace.  Please do whatever you feel is appropriate.
The class from each team that raises the most for the hall kitchen will win a pizza lunch on the last day of this term!  That's four classes, so the odds are pretty good.
Bike Safety
We have reports from neighbours that Matua School children are being seen riding too fast down the footpath on Levers Road, with no hands on the handlebars.  Those seeing this are worried about the kids' safety.  The potential for cars to back out of driveways and those riding moving too fast to stop is significant.  We are reinforcing a safe riding message at school, but if your child rides a bike to school please check in with them and remind them to ride safely.
East Cluster Cross Country
Tuesday 31st May – pp 02/06/22
Queens Birthday - School Closed
Teacher Only Day - School Closed For Instruction
Mihi Whakatau
Thursday 23rd June, 1:30pm
Book Week
Monday 27th June – Friday 1st July
(Book fair Thursday and Friday)
Parent, Teacher, Student Conferences
IGNITION DAY
Two classes of Minis children helped Mr Norrish move his car after it got stuck on the field.
Then it turned out we only needed ten of them!
BOOK FAIR WEEK
We are all looking forward to Book Fair Week, being held in Week 9 this Term.  
On Book Character Day we ask children to dress up as their favourite book character.  There will be a school parade on the school turf just after roll call.  Parents and family members are welcome to watch the parade also.  Several fun prizes will be handed out by our guest judges.  They will be looking for costumes the children have created using odds and ends from home and have stamped their own individual mark on.  Costumes from the family dress up box are perfect also.  It's a fun way to celebrate our love of books at Matua School.
The Donate A Book Fair is scheduled on the same Friday as the Learner Conferences.  Children and their families are welcome to visit the library on the Friday to donate $5 or $10 towards a book from those on display.  A certificate with the children's name is placed in the book. Children will also get the very first read of their donated book!  For those children desperate to donate a particular book the library is open after school on the Thursday for early donations.  Our children will have an opportunity to look at all the books earlier in the week with their classes.
Book Character Dress Up Day: Thursday 30 June 2022
Book Fair:  Thursday 30 June (after school) and Friday 1 July (Learner Conference Day)
PACIFIC LIBRARY PROJECTS
Children & Teen Books Needed!
A local librarian is seeking children and teen books, (in good condition), for Public Libraries in Fiji.
The ship leaves next week!
Book donations are greatly received and can be dropped at our school office.
SPORT
It's been a hot minute since Matua has been involved in any extra-curricular sporting events but we're back into it this term and it's so good to be back! We started the term with the Amazing Race event which is always popular. Our teams did very well with the Matua Sharks coming in 2nd place and the Matua Apples coming 6 equal. Thanks to our parents who ran alongside both teams.
On Monday of this week, we took a team of year 5&6 students to the Rip Rugby World Cup Qualifying Tournament for East and North Clusters. Our team did such an amazing job and placed 1st in their pool which meant we were up against Otumoetai in the final. Unfortunately, we lost the final game but we are still off the Rip Rugby World Cup event which will take place in a couple of weeks on Wednesday 15th June. Congratulations to these players who deserve to get to this event.
Our school cross country was a huge success and it was so great to see all the parents back supporting their children and our school. The highlight for sure was the parents' race! It was great to see so many parents volunteering for this event, and I'm sure the kids loved seeing them run too. Congratulations to our team of 48 who have qualified for the East Cluster Cross Country which is taking place next Tuesday 31st May (pp 2nd June) at Waipuna Park in Welcome Bay. We are all very excited for this event.
Sports Fee payments
The winter sports fees have now been loaded onto Kindo. Please remember to make payment as soon as possible. We still have a few fees outstanding from last term. I will email one last reminder and they will then be added onto your child's account to be paid. It's really disappointing when several personal reminders have to be sent out and these are still not paid. If your child has played on a sports team then you are obliged to pay.
We have plenty of sports events coming up over this term. Keep an eye on the calendar so you can stay informed.z
Thanks,
Stacey Sutherland
Mrs Jenni Scott is needing some supplies for her amazing art creations. Please could you save your cardboard cylinder rolls and newspapers (without staples).
These can be dropped off at  the school office and will be passed onto the art room. Many thanks.
SECOND-HAND UNIFORM
We are looking for some wonderful parents to run and organise our 'Second Hand Uniform Shop'. This is usually open on a Wednesday afternoon from 2.45pm until 3pm. If you are able to help, please contact the office.
LUNCH ORDERS – EVERY FRIDAY
Lunch orders are available for delivery to Matua School each Friday.
We have two options available – The Matua Cafe and Subway
SUBWAY
Simply order your SUBWAY lunch online through you myKindo account by CLICKING HERE
Order (or cancel) any time before 9:00am on the day or schedule in advance.
Help? Visit support.mykindo.co.nz or call 09-869 5200 Mon-Fri, 8:00am to 4:00pm.
MATUA CAFE & EATERY
For Friday lunches from the Matua Cafe, place your order at the Cafe before 9:30am.  Orders will be delivered to school and handed out at the hall entrance at lunchtime.
To view the Matua Cafe & Eatery MENU, follow THIS LINK
TERM DATES 2022
Term 1, 2022 – Tuesday 1st February 2022 – Wednesday 13th April
Term 2, 2022 – Monday 2nd May – Friday 8th July
Term 3, 2022 – Monday 25th July – Friday 30th September
Term 4, 2022 – Monday 17th October – Thursday 15th December (12:30pm finish)
Our School App
We have a school app to keep you up to date with events and notifications. Click on the button below to check it out.
Setting up with Kindo
Kindo is our prefered payments system. To help you learn how it works, we've added their new help sheet and video. We hope it helps.