Heron Herald Term 2 Week 5
Matua School is proudly supported by…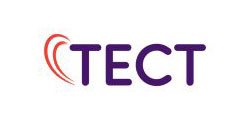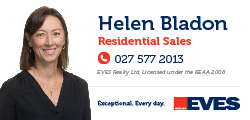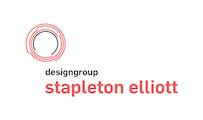 FROM THE PRINCIPAL'S LAPTOP

Kia ora and welcome to the latest edition of the Heron Herald. The last two fun-filled weeks were full of excellent learning opportunities and exciting events including our school cross country.
Cross Country
Like previous years, the weather was beautiful for our cross country, and it was pleasing to see students giving their best effort on the day. Like always, these events run smoothly due to the commitment of our staff and parents. A huge thank you to all who were involved in making the day a success for our tamariki.
ERO Visit
In a few weeks, the Education Review Office (ERO) will be visiting Matua School. The visit is an excellent opportunity for us to review our progress to date and set new goals for the years ahead. One aspect of the review is a parent meeting. All parents are welcome to attend the meeting. It will be held in the staffroom on Wednesday 13 June at 2:15 pm. ERO is particularly interested in hearing from parents if learning has been accelerated (i.e. more than one year of progress in less than a year). Please see the office for more details at office@matua.school.nz or contact the lead reviewer, Jennifer Coster on 021406317 if you have feedback and can not make the meeting.
Winter Reminders
With the Winter weather around the corner, there is often an increase in illness. Please let us know if your child is absent by calling (07 576 9027) or emailing the office at office@matua.school.nz or using our school app. Also at this time of year, there are non-uniform items that can start to creep in. As per our policy, we encourage students to wear additional layers such as a jacket, scarf or beany when the weather is cold. Please ensure long sleeve thermals are not worn under the polo shirt. It is also helpful to have all uniform items named to ensure they get back to the right person and don't end up in our ever-expanding lost property pile.
School Dynamos
Here at Matua School, we have a strong set of values that we promote through our Matua Learner. Our Dynamo leaders (Year 6 Students) are a great example of these values in action. Whether it is leading sports games during lunchtime, supporting other students to do their best, or leading and organising our school events, they do an excellent job. I was extremely impressed at their willingness to support others at our recent cross country and would like to acknowledge their commitment and dedication to their role. It is this sort of commitment and positivity that makes Matua School a great place to teach and learn.
New Report Format
A huge thank you to all that have provided feedback on our new report format. Mid year reports will be looking different this year. We have taken input from our community consultation and other sources. Key changes are as follows;
– Less wordy
– More visual and easier to understand
– Kept general comment (lots of positive feedback about this)
Next year, we will aim to align conferences and mid-year reports. The purpose of this is to allow a discussion to take place soon after reports are sent home. We aim to strengthen the home-school partnership to achieve successful outcomes for our children. To this end, Seesaw is a great app that allows students and teachers to share their learning on a regular basis. It is an excellent way to keep up to date on student progress and give meaningful feedback and encouragement to your child/children. If you haven't yet used Seesaw, please email your classroom teacher or come in and see us.
I wish you all a relaxing long weekend.

SCHOOL CROSS COUNTRY
What a stunning day it was for our school cross country last Tuesday at Fergusson Park. A bit of a chilly start but bright blue sky and sunshine. It was lovely to see so much support from parents cheering their children on. Congratulations to all the children that took part and gave it their all. Good Luck to all the children that qualified to take part in 'East Cluster Cross Country' next Tuesday at Waipuna Park.
Huge thanks to all those parents that gave up their time to help too. Whether you helped with the set up and take down, marshal on the course, walk children down to the grounds or many of the other jobs, we really can't run these events without your help. Many thanks.
PICK UP AND DROP OFF
Keeping our kids safe is a role we all take seriously and we need your help to prevent accidents during daily drop offs and pick ups.
We have had ongoing complaints from neighbours and parents in Strathmore Street, Clivedene, Audrey Place and Levers Road, about parents parking on yellow lines, in the disabled bays and across neighbours diveways. This is causing concern and is dangerous.
We know it can be difficult on rainy days or if you are running late, but please obey the road rules. There have been a few near misses recently and we need to make sure our children are safe at all times.
Maybe leave a little earlier in the morning to allow time to park further away from school and walk in with your child. A great time to get some fresh air and catch up about their day. The gate on the staff car park will be closed as this isn't a pick up and drop off point. It is for staff use.
Please do not obstuct neighbours driveways, park on yellow lines or use the disabled parks. It is dangerous.
The traffic police will be coming in on a regular basis to make sure that cars are parking correctly and our children are safe.
Many thanks for your cooperation.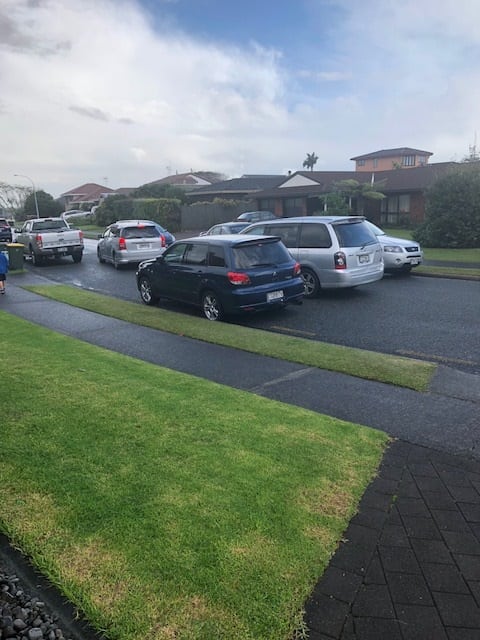 Our School App
We have a new school app to keep you up to date with events and notifications. Click on the button below to check it out.
LIBRARY
I recently read in an article in which Anthony Browne had quoted.." Picture books are for everybody at any age, not books to be left behind as we grow older. The best ones leave a tantalizing gap between the pictures and the words, a gap that is filled by the reader's imagination, adding so much to the excitement of reading a book ".
We have many wonderful picture books for all levels in our library. There is a special 'Sophisticated Picture Book' section that cover topics designed for 'mature' readers, but EVERYONE will enjoy and get different meanings from many of the books in the junior section too. They are not limited to the younger years, older children will just need to be selective of what they choose.
There are many overdue books at present. I don't mind when books are a couple of weeks overdue, but when they get more than a month, I send overdue slips. Children can renew books any lunchtime if they are still reading the book. If your child thinks they have returned a book but have an overdue notice, they need to come and we will check on the shelves. If a book is lost or damaged, we ask for a $10 donation towards the cost of the book, and it will be removed from your child's name. If it is later found, that $10 will be refunded.
SCHOLASTIC
Orders for Issue 3 have now closed. Children should receive their books by the end of this month.
From next term, 'The Angels' are taking over this volunteer job, with Friederike (mum of Alec in Rm 2), in charge. I have loved working with this amazing service to our schools and hope parents will continue to support it.
Kathy Palmer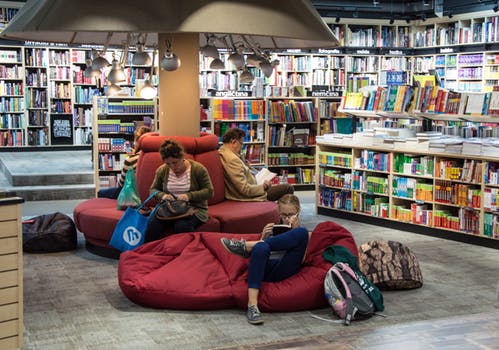 Setting up with Kindo
Kindo is our new prefered payment and permission system. To help you learn how it works, we've added their new help sheet and video. We hope it helps.
PTA

PTA NEWS
The PTA would love to thank everyone who took part in the small coin challenge.  We raised a grand total of $985.00 with Room 1 winning the pizza lunch.  What  a great effort!  The funds raised will be going towards painting the pool and a new reel for the pool cover.
There are still a few Entertainment Books available.  Please see the office for more information if you would like to purchase one.
Skate night is fast approaching.  It is in the school hall on Thursday 7th June with two sessions 4.00 – 5.30 pm and 5.30 – 7.00 pm.
The cost is $10 per person.  There is free skate hire or you may bring your own skates to use.  During each session there will be music and games to add to the fun.  Mums and Dads – there are larger size skates available – so come and have some fun with your kids and afterwards you can purchase a sausage straight off the barbecue.  Cash only please.
We are still looking for someone to take on the role of Treasurer, so if you think that may be something you can help with please email matuapta@gmail.com.
Thank you to the all of our families that continue to support our fundraising efforts here at school.  If you are interested in being involved in the PTA in some way, please send an email to matuapta@gmail.com.
As some of you know the PTA had a fantastic opportunity to invest in a barbeque trailer that we will get a lot of use out of in the future. We are looking for a kind parent who could help us in making it a bit fresher looking . It will need a good clean and seal on the underneath and a fresh coat of paint. If you are interested or know someone who would be interested in helping please email matuapta@gmail.com.
The PTA are also making a gardening sub committee to plant some nice plants around the school and looking after the upkeep of them. There is also talk of making sustainable gardens, if you are interested in been on this committee or have any ideas  please email matuapta@gmail.com.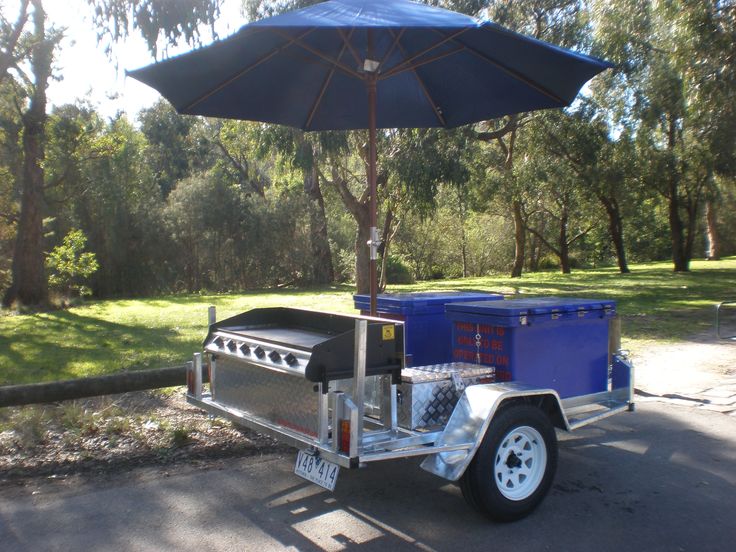 SPORT
Another amazing time was had by our amazing race teams. Both our teams did so well with one team, the Matua Matrix coming 3rd = overall. Congratulations to both teams who participated.
Unfortunately we missed out on the rippa rugby world cup. This event is so popular that they cap the number of entries. We will now have to wait until next year to be involved in this event again.
Congratulations to everyone at Matua School who participated in the school cross country. Special congratulations go to our first 8 place getters in years 4-6 boys and girls races who have qualified for the East Cluster cross country happening next 
Tuesday 5th June
 at Waipuna Park.
Year 4 Girls – Isabelle, Ciara-Lee, Serenity, Nikita, Georgia, Milla, Ashley and Hayley.
Year 4 Boys – Josh, Ben, Kallam, Caleb, Sam, Jakob, Diago and Danny.
Year 5 Girls – Jayda, Emily, Sarah-Jane, Imogen, Anna, Rose, Violet and Gracie.
Year 5 Boys – Finn, Alec, Angelo, Decklan, Hamish, Oscar, Felix and Sam.
Year 6 Girls – Mia, Holly, Lydia, Erin, Emily, Chelsea, Hayley and Senayt.
Year 6 Boys – George, Phillip, Harrison, Hugo, Austin, Lochy, Benjamin and Thomas.
On 
Thursday 14th June
 we will have 6 children representing Matua School at the BOP Individual Squash Championships in Rotorua. Best of luck to them all.
I hope everyone is enjoying their season of winter sport so far. Now that the weather has cooled off I'm sure everyone is right into the spirit of it all. Stay warm sideline supporters.
Congratulations to Benjamin in year 6 who has been selected in the Tauranga U11B Boys basketball representative team. We wish you the best of luck this season.
ORAL LANGUAGE IN OUR COMMUNITY
Tips from the Otumoetai Community of Learning to foster Oral Language
Developing Oral Language in the Early Years
Extending Vocabulary – What can you do at home?
Clap & Rhyme
Research shows that clapping and rhyming are great exercises to help literacy development. 
Clapping
Spend time with your child clapping syllables.
"Lets clap the syllables in tiger" – ti (clap) ger (clap) = in total 2 claps
"Lets clap the syllables in hammer" – ham (clap) mer (clap) = in total 2 claps
"Lets clap the syllables in farm" – farm (clap) = 1 clap in total
Rhyming
Rhyming is also important. Choose a word and play rhyming games.
What rhymes with Pam?    = Sam, lamb, dam
What rhymes with Moo? = Sue, glue, do, you etc
Remember that children learn more when it is FUN FUN FUN!
Lisa Decker                                                                             Bahar Yildirim
Senior Speech Pathologist                                                  Speech Pathologist
DOGS IN THE SCHOOL GROUNDS
Dogs are being brought into the school grounds again.
If you do own a dog, please either tie them up outside the school grounds when you come to drop off or pick up your child, or arrange to meet your child at a school entrance.
Dogs are not permitted on the school grounds. Thank you for your cooperation.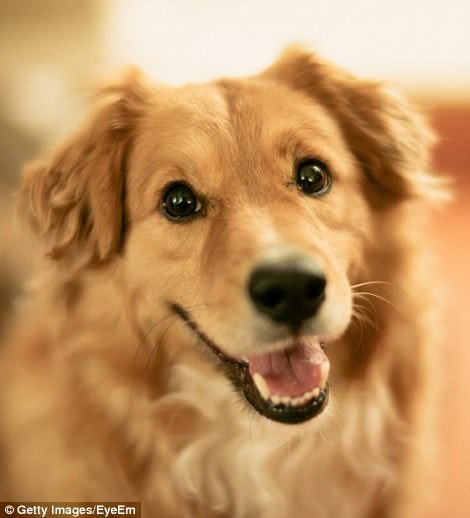 POOL KEYS
We hope you have enjoyed using the school pool over the summer months. It seems to have been a big success and we have had lots of great feedback. The pool is now closing for the next two terms.
Please can you return your pool keys to the school office by the end of this term. You will be able to collect your $25 key bond on return of your key. The locks do get changed each year so the keys will not work again next summer.
There are 10 families that have yet to return their pool keys. Please can you do so asap and collect your $25 key bond.
Many thanks
TERM DATES 2018
Term 2 – Monday 30th April – Friday 6th July
Queen's Birthday – 4th June – School Closed
Term 3 – Monday 23rd July – Friday 28th September
Term 4 – Monday 15th October – Tuesday 18th December
OTHER IMPORTANT DATES
25th May – Individual and Class Photos
31st May – New Parent Meeting. 7pm, Room 19
5th June – East Cluster Cross Country (pp date 7th June)
8th June – Festival Choir Rehearsal (Tauranga Intermediate)
14th June – BOP Squash Competition, Rotorua
20th June – WBOP Cross Country (pp date 22nd June)
27th June – Mid Year Reports
28th June – Open Afternoon – 1.30pm – 3pm
ICAS DATES FOR 2018
Parents of children in Year 3, 4, 5 or 6 (2018) please mark in your diary the following dates for the ICAS competitions:
Digital Technologies Tuesday 8 May 2018
Science Tuesday 29 May 2018
Spelling Wednesday 13 June 2018
English Tuesday 31 July 2018
Mathematics Tuesday 14 August 2018
We will provide an information pack next year, and opportunities to ask questions. Enrolment for these competitions will take place in February.
Congratulations to all the children who participated in the competitions this year.
Bruce Reid
Matua School ICAS co-ordinator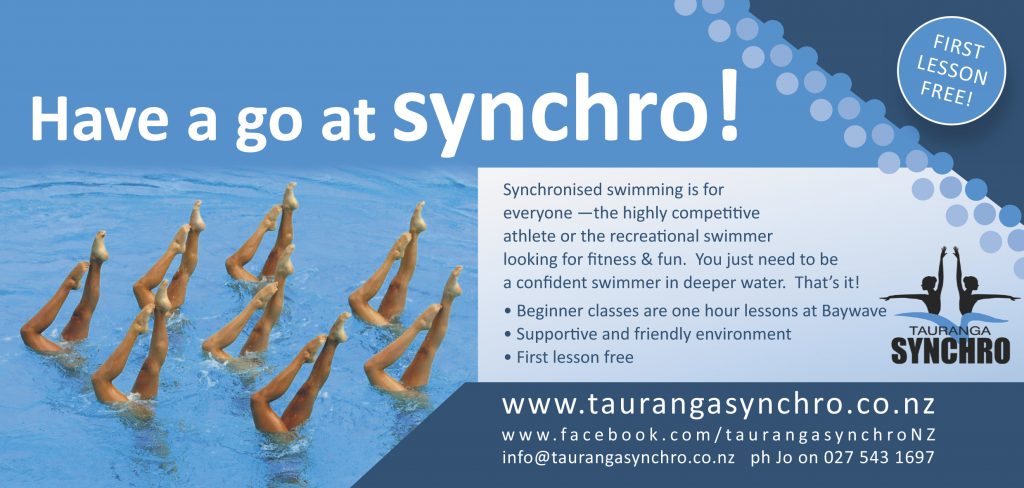 Holistic Hair Showdown Head Lice Treatment Oil –
A Natural, Gentle & Effective Head Lice Solution for the Whole Family
Showdown Head Lice Treatment Oil is a safe and holistic blend of plant oils to actively eliminate lice & eggs. Olive & Coconut oils work to suffocate & immobilise the live lice while Lavender, Tea Tree, Citronella, & Pink Grapefruit essential oils provide natural insecticidal properties.
Suitable for:
All ages and hair types
Supporting a natural and gentle treatment method to eliminate Head Lice & eggs
Natural plant oils offer soothing and conditioning benefits to the scalp & hair during treatment
As a preventative measure, and to help avoid future infestation use our Holistic Hair Showdown Shield Spray on a daily basis.  Showdown is a safe and holistic blend of natural essential oils and apple cider vinegar to protect against daily infestation of head lice, and to provide condition and shine to the hair.
Holistic Hair is proudly made in New Zealand
Holistichair.co.nz
https://holistichair.co.nz/https://www.facebook.com/holistichair/https://www.instagram.com/holistichair/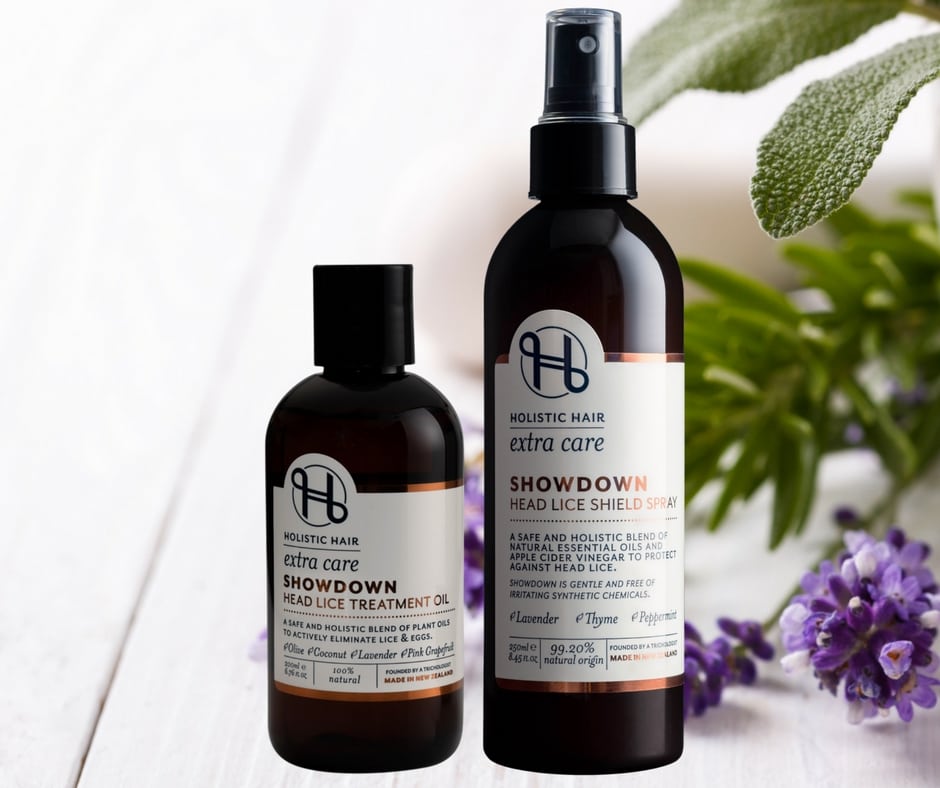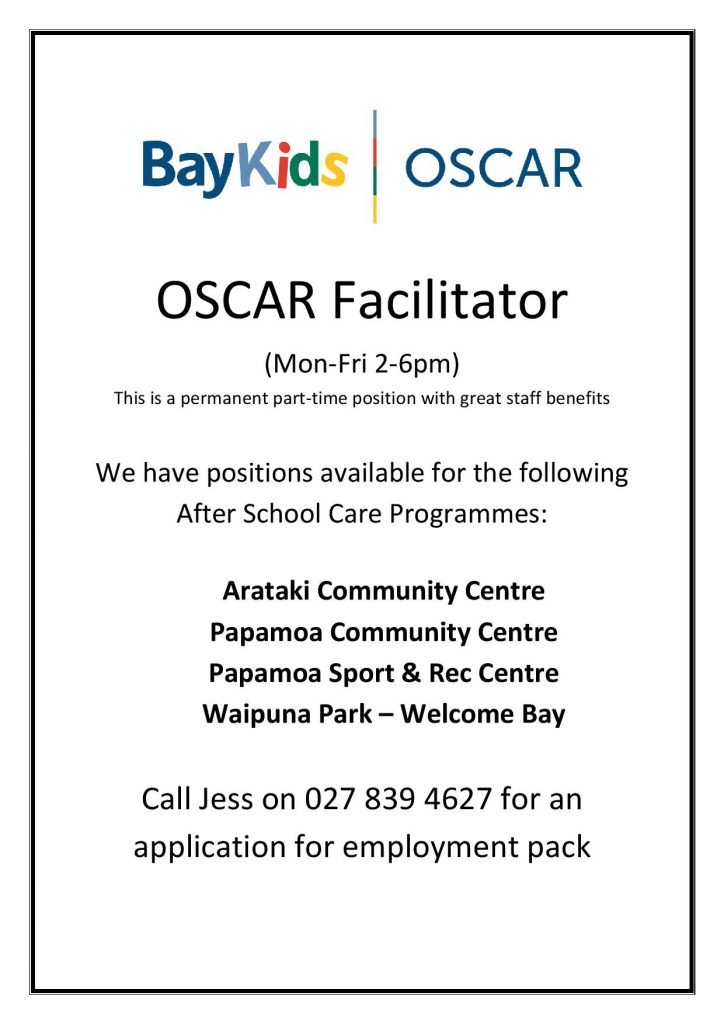 .
Edventure Outdoors- School Holiday Camps
These July school holidays we are running 2 awesome camps.
Tramping, rock climbing, possum trapping, team building challenges, hot pools and much more
Edventure Outdoors Camp, Mt Pirongia, July 9-13th
Edventure Winter Camp, Aongatete lodge, July 16-20th
– 8-14 yr olds
– OSCAR available
– Pick up/drop off AKL, BOP, Waikato
Book at www.edventure.co.nz or email mark@edventure.co.nz