Heron Herald Term 2, Week 7, 2019
Matua School is proudly supported by…
FROM THE PRINCIPAL'S LAPTOP
Kia ora and welcome to the Heron Herald for Week 8.
Last week, I was visiting schools in Napier with other Western Bay of Plenty principals. We have been particularly interested in how schools have adapted and responded to the needs and contexts of their community. This includes how the physical environment reflects their community and history, how teaching practices adapt to meet the needs of learners within the community and the wrap around support that can be provided by the school and other agencies when needed.
One of the changes we've made this year is around the timing of our reporting to parents. After reviewing this, we are sending home a report as part of the conference process. When you book in a time to meet with your child and the teacher, you will also be given your child's mid-year report. The focus of the conference remains on the learner, and much of the conference will be led by the students. The report will provide a great scaffold for discussion based on Learning Areas and Matua Learner attributes.
Board of Trustee results were sent out in an email on Friday 14th June. Congratulations to our new board members Fiona Lavin, Kate Ferris and Ross Mosley. Thank you to all who stood for our Board of Trustees. I would particularly like to thank our outgoing Board members for their commitment and service to our school. Brent Reilly, Sarah Robinson and Paula Stenhouse have all made significant contributions to the Board over the past three years and we have been extremely fortunate to rely on their expertise over this time.

SCHOOL INFORMATION
Absent Pupils – If your child is going to be absent from school for any reason, please notify the office. You can either send an email to office@matua.school.nz or you can phone 07 5769027 and leave a message on the absentee line. Please leave your child's name and room number, your name and the reason for their absence. If we do not hear from you, we do need to call and find out where they are. This is for the safety and well being of your child.
School Hours – We ask that children do not arrive at school before 8.15am each day. Supervision of children is provided from 8.25am each morning. The school takes no responsibility for the supervision of children in the school grounds, earlier than this.
Thank you for your co operation
PARENT / TEACHER CONFERENCES
Our parent / teacher conferences will be taking place on Friday the 28th June from 8am until 5.45pm. School will be closed for instruction on this day.
SKIDS will be available if you require childcare for the day. If you would like to book a place, email SKIDS on matua@skids.co.nz 
To book an interview go to www.schoolinterviews.co.nz, click on Matua School and put in our event code which is 9h26w. 
If you are unable to book online, pop into the school office, we would be more than happy to help you.
POOL KEYS & REFUND
We still have 15 families that have yet to return their school pool key. Pop into the school office at some stage, return your key and we will refund your $25 key bond.
SUPERVISION AFTER SCHOOL
Just a reminder to please supervise your children after school if they are playing on the playgrounds.
NATIONAL VOLUNTEER WEEK
This week is "National Volunteer Week". We would like to take this opportunity to say a huge thank you to everybody who helps us in and around school. Your help is invaluable and we really appreciate everything you do.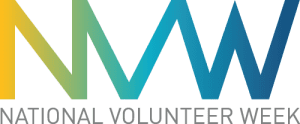 TERM DATES 2019
Term 1 – Mon 4th February – Friday 12th April
School holidays – 13th – 28th April
Waitangi Day – Wednesday 6th Feb, school closed
Term 2 – Mon 29th April – Friday 5th July
Queen's Birthday – Monday 3rd June, school closed
School holidays – 6th – 21st July
Term 3 – Mon 22nd July – Fri 27th September
School holidays – 1st – 13th October
Term 4 – Mon 14th October – Thurs 19th December
Labour Day – Mon 28th October, school closed
ENROLMENT TERM 3 & 4 2019
If you have a child due to start with us in Term 3 or 4, please pop into the school office and pick up an enrolment pack asap. We are receiving lots of new entrant enrolments and are putting things in place for the rest of 2019.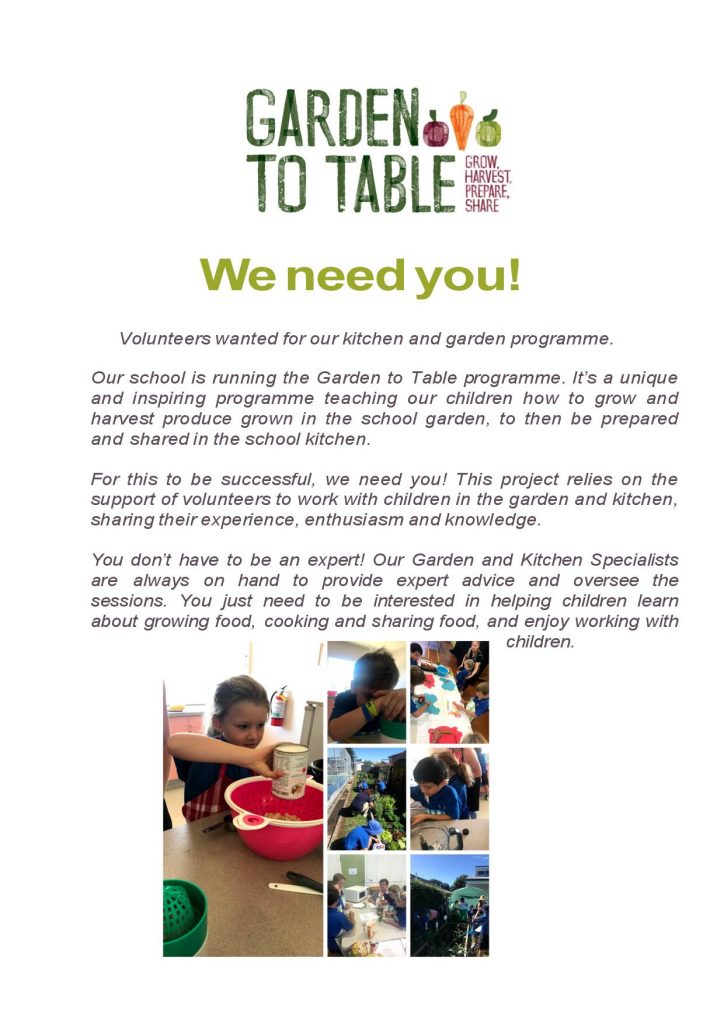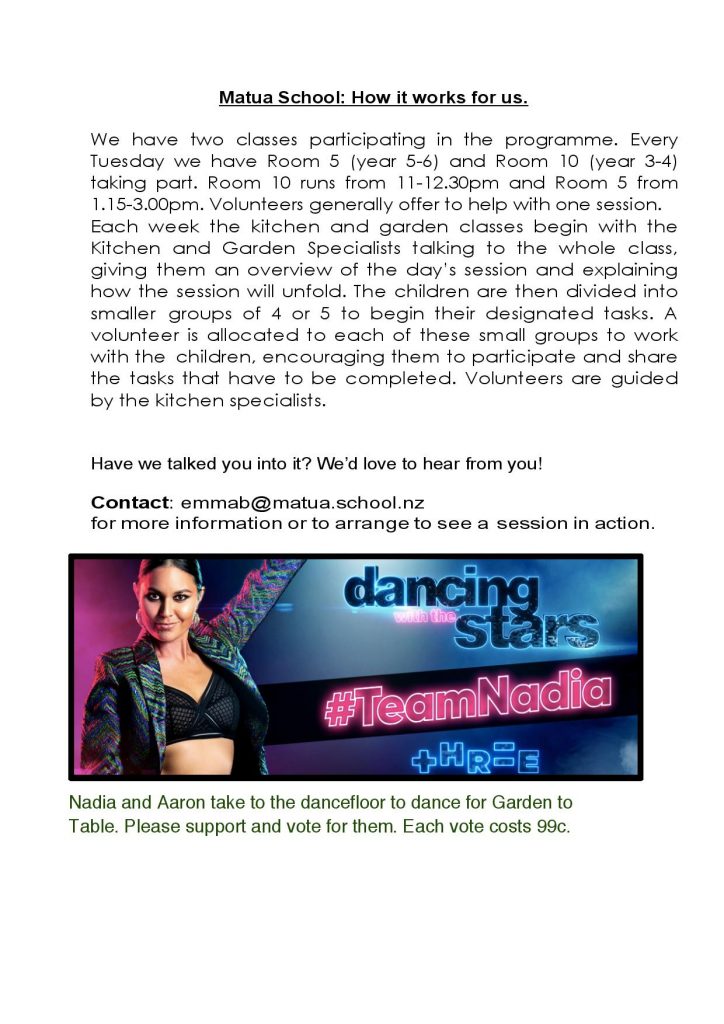 EPRO 8
The EPro8 Challenge is a competition, an engineering and problem solving race.  Every year over 10,000 students from 900 schools from throughout New Zealand take part.
Teams compete to:
build large sized structures
solve practical problems
engineer using pulleys, motors, gears, wheels and axles
invent machines that can complete simple tasks
undertake unusual and fun experiments.
construct basic electronic circuits.
solve interesting problems using practical maths
We entered 2 teams from Matua to take part at Welcome Bay School. They did incredibly well and had a fantastic day. Freddie, Xavier, Sammy and Kody came third equal in the first round and Travis, Anna, Ella and Aadit came sixth.
Huge thanks to Jo Goodson for being the team manager on the day.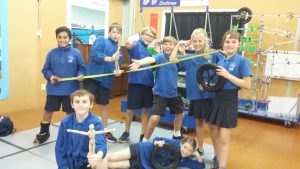 TAURANGA ART GALLERY TRIP
On Monday and Tuesday, the Explorers went to the Tauranga Art Gallery and Public Library. The children looked at an art exhibition called, "Neon Utopia" created by Ashin Ashin. This artist uses different art tools and materials to create robots. Students from these classes also played with little robots called "Ozobots" at the library. They had a fantastic time.
HEAD LICE
Some students at school are presently infected with head lice.
Please check your child's hair today.
If head lice or eggs are found, please see your doctor or obtain the appropriate shampoo from your pharmacy and begin treatment immediately.
As head lice are contagious, it is suggested that you treat all members of the family at the same time.
Please see the attached notice from the Public Health Nurse.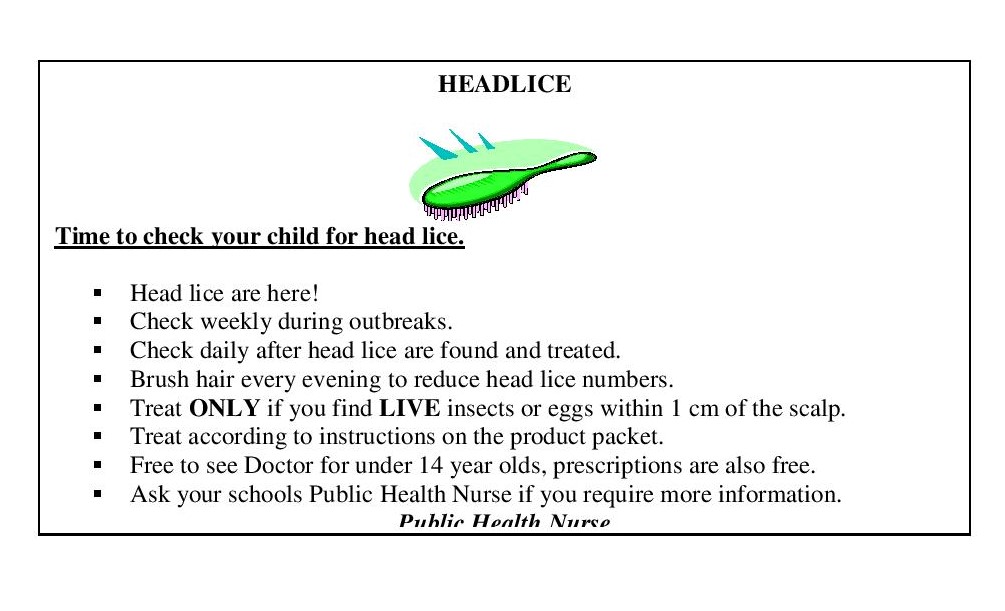 Our School App
We have a new school app to keep you up to date with events and notifications. Click on the button below to check it out.
Setting up with Kindo
Kindo is our new prefered payment and permission system. To help you learn how it works, we've added their new help sheet and video. We hope it helps.
SCHOOL BBQ TRAILER
MATUA SCHOOL
TRAILER BBQ FOR HIRE
Ideal for fund-raising events, catering for large crowds at home or at work.
$100 per week day
$150 for weekend
Includes 1x full gas bottle
Bond is required
For all bookings contact Matua School on 07 576 9027, after hours 021 023 60747.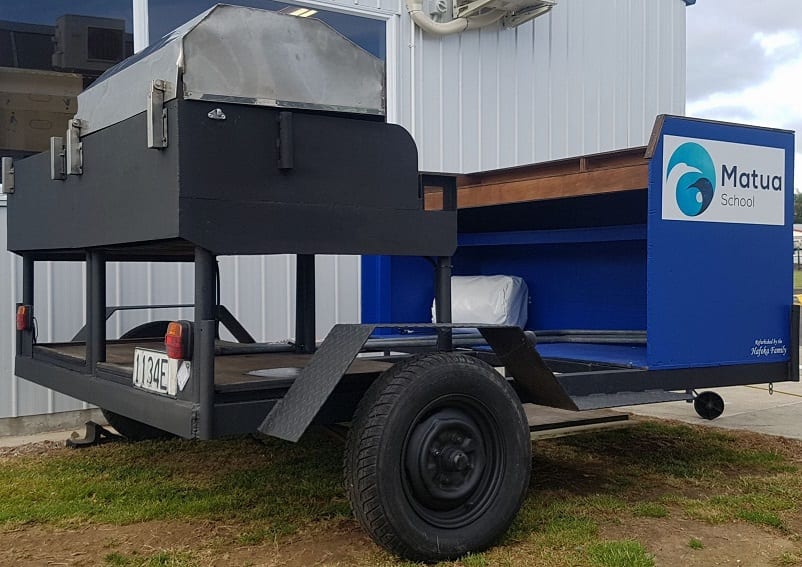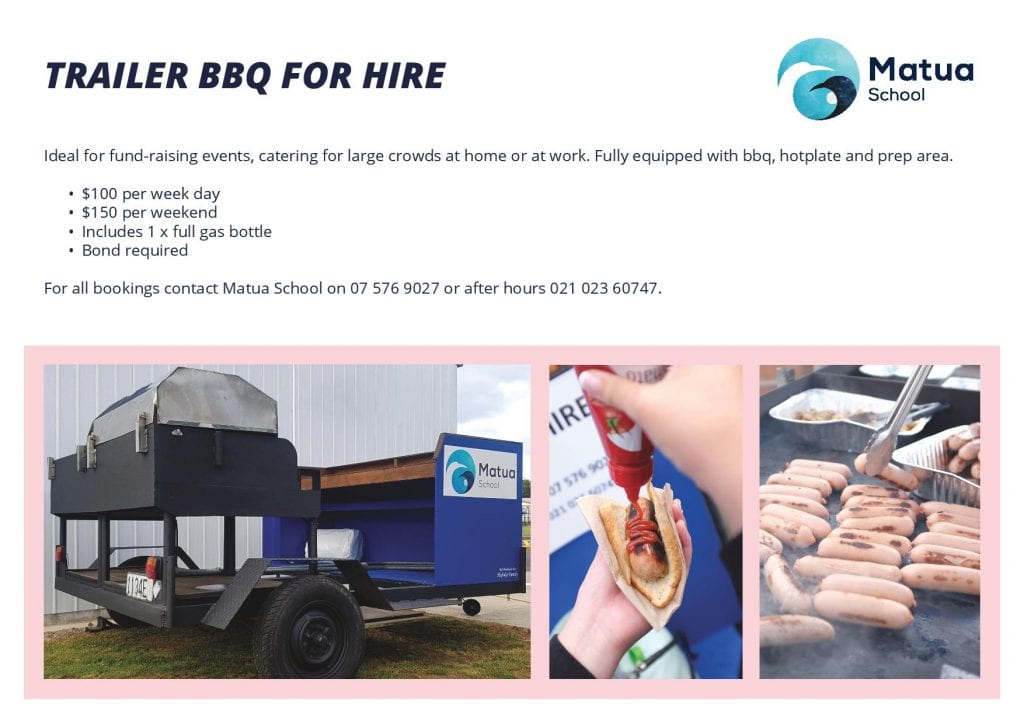 SPORT
After an exciting and busy few weeks of sporting events it seems to have slowed down a little bit. But not for long. Last week we sent a year 5 and 6 team off to the Basketball World Cup at Trustpower Arena. Our team had an awesome day playing a total of 6 games! As it is a World Cup each school was representing a different country. Matua had the privilege of representing Sweden (luckily we already had a blue uniform which was perfect!).
This week I took 7 of our students who qualified from the East Cluster Cross Country to the WBOP Cross Country Champs where they  competed against schools from all over the Bay. This event was held at Waipuna Park in Welcome Bay just like the East Cluster event. Well done to Lewis, Sam S, Riley, Lize, Finn and Sam W for your determined effort. A big congratulations to Max F who came 8th overall and heads off to the Bay of Plenty champs next week.
Another event happening this week is the ARGOS Year 3 and 4 Gymsport competition. On Friday 21st June sixteen of our year 3 and 4 students will be competing against schools from all over Tauranga in ARGOS' annual competition. Our students have been working extremely hard all year to prepare for this event under the experienced and watchful eyes of Dolores and Mrs Reid and we wish them the best of luck! In week 9 our year 5 and 6 students will follow suit. Unfortunately this competition does take place on the same day as the goal setting conferences, however the competition will still take place.
Winter Tournament is a big event on the year 5 and 6 calendar. This event is taking place in Term 3 on Friday 30th August. Every student in year 5 and 6 will choose 1 of 5 sports to trial for. If picked for a team they will compete against our other East Cluster schools for a trophy in either the year 5 or year 6 competition. This event is heaps of fun and something for the whole senior school to get involved in. Our senior school teachers each take on a role as coach for one of the 5 sports – football, kiwitag, hockey, netball and basketball and get to train and coach our teams in the lead up to the big tournament. Hopefully trials will take place before the end of term so we can start training!
I look forward to giving you updates about these events in the next newsletter.
Stacey Sutherland.
PTA
Thank you to everyone who had a go at the Ice Skating. It looked like the children and the Adults had a lot of fun and what a wonderful experience to be able to have and great memories to make.
Have you got your teams of ten ready for the quiz night on 14th September ?
It's a great time to think of a dress up theme for your table as there is a prize for the best dressed table.
A date will be sent out soon when you can start booking your tables.
The next PTA meeting is on 2nd July at 7.00pm in the school staff room.
We would love to see you there.
SKIDS HOLIDAY PROGRAM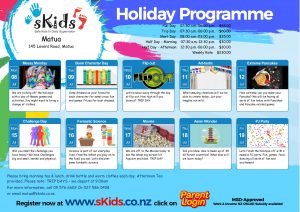 PITA PIT LUNCH
Every Friday your child is able to order a Pita Pit lunch, which is then delivered to school just in time for lunch. You need to place an order via 'Kindo' , by 9am on Friday morning. Please see the menu below. It does say 'every day' but we do only offer this option on a Friday.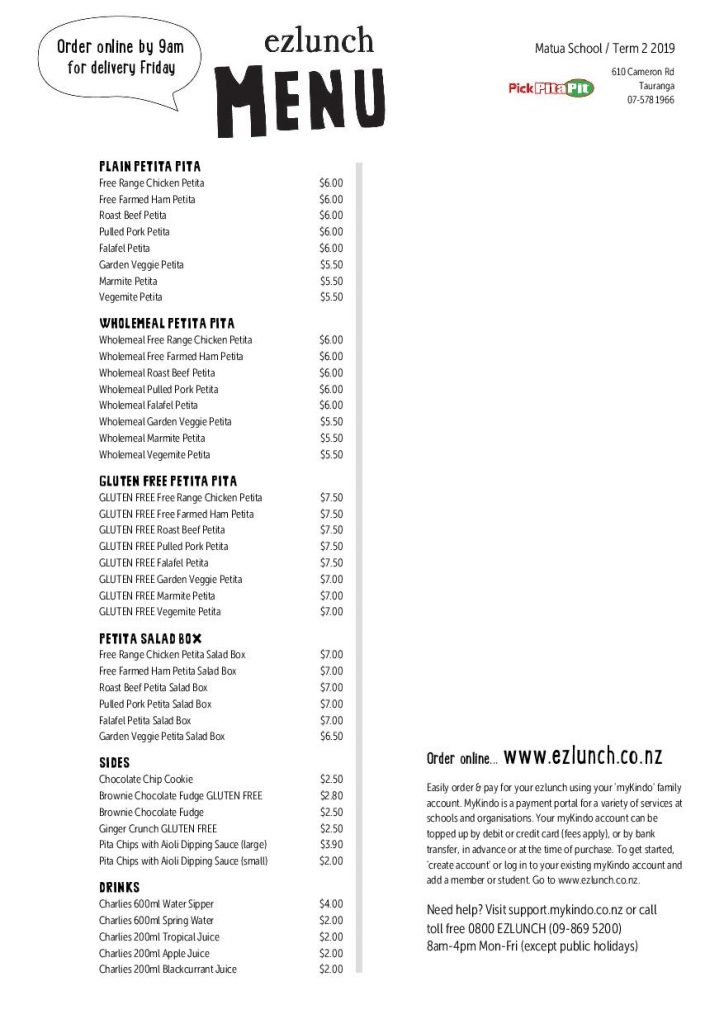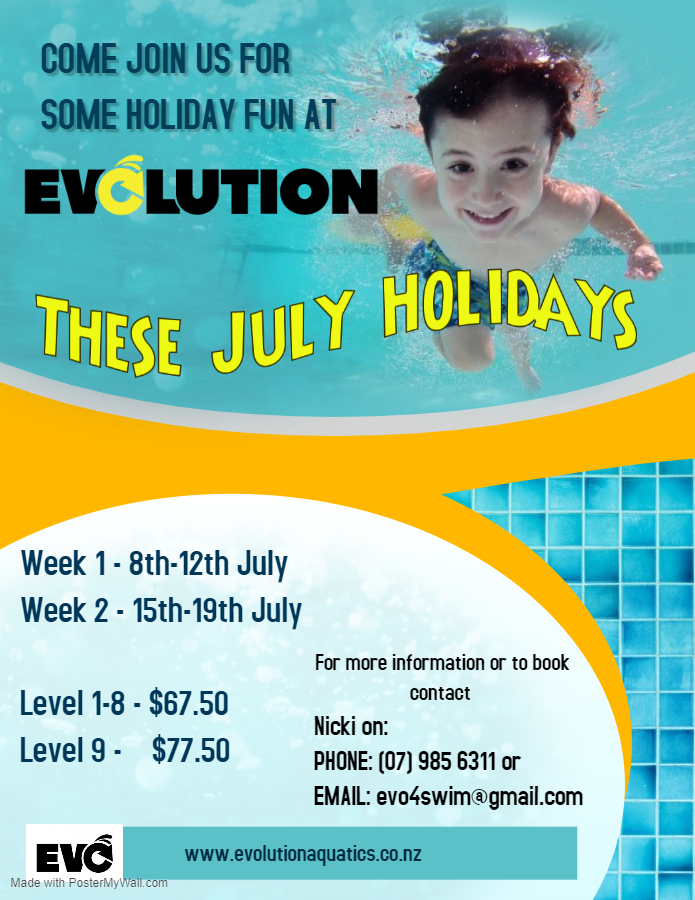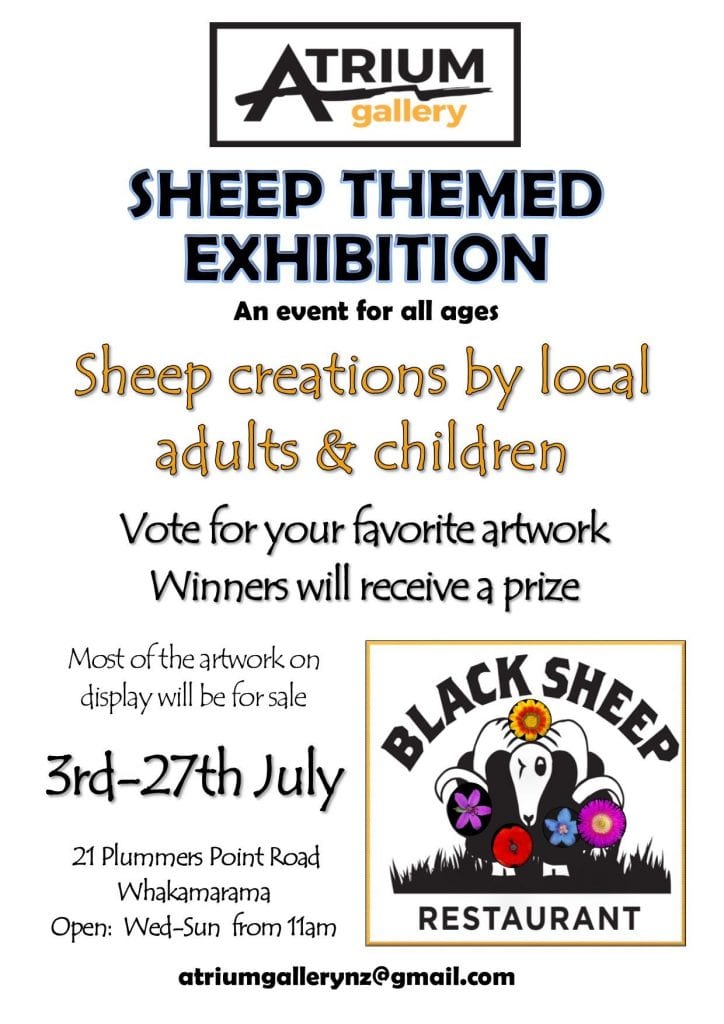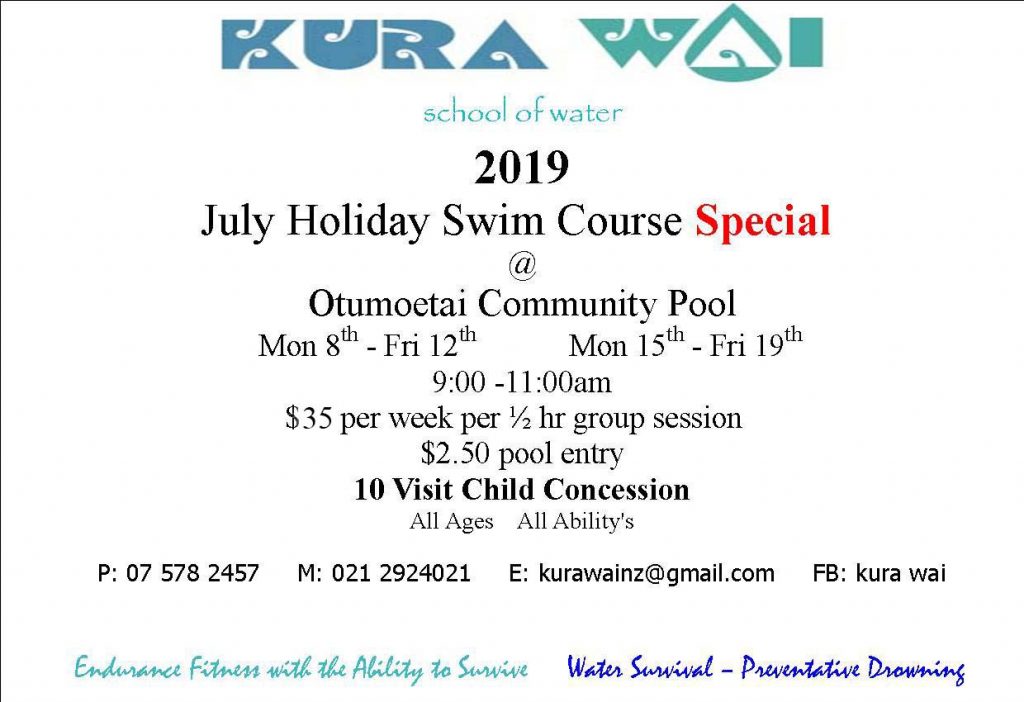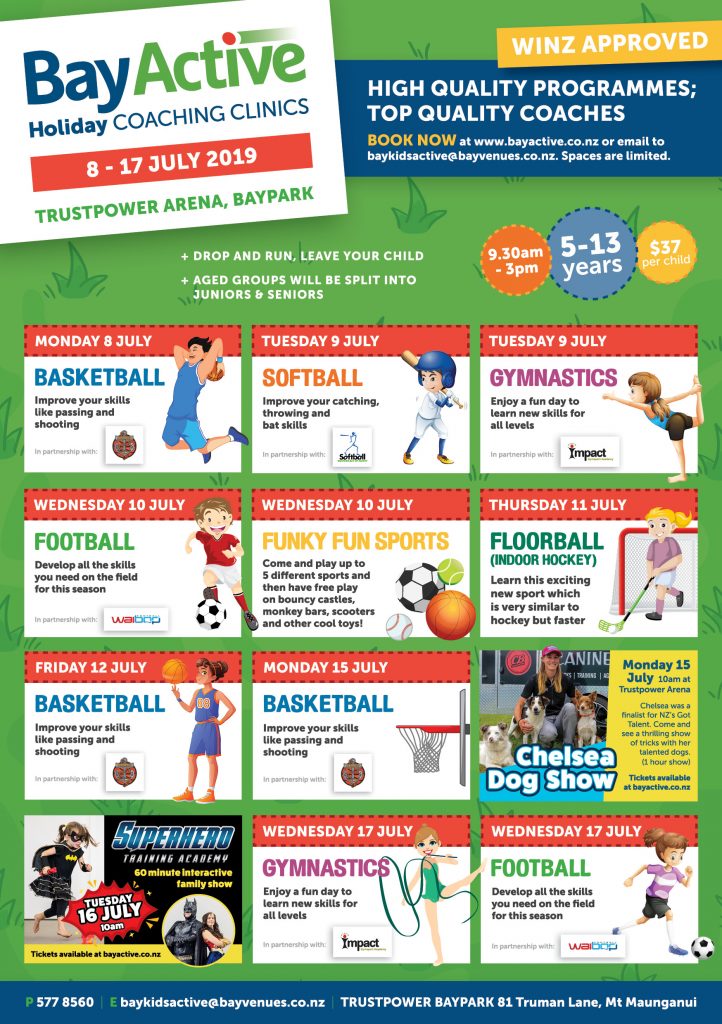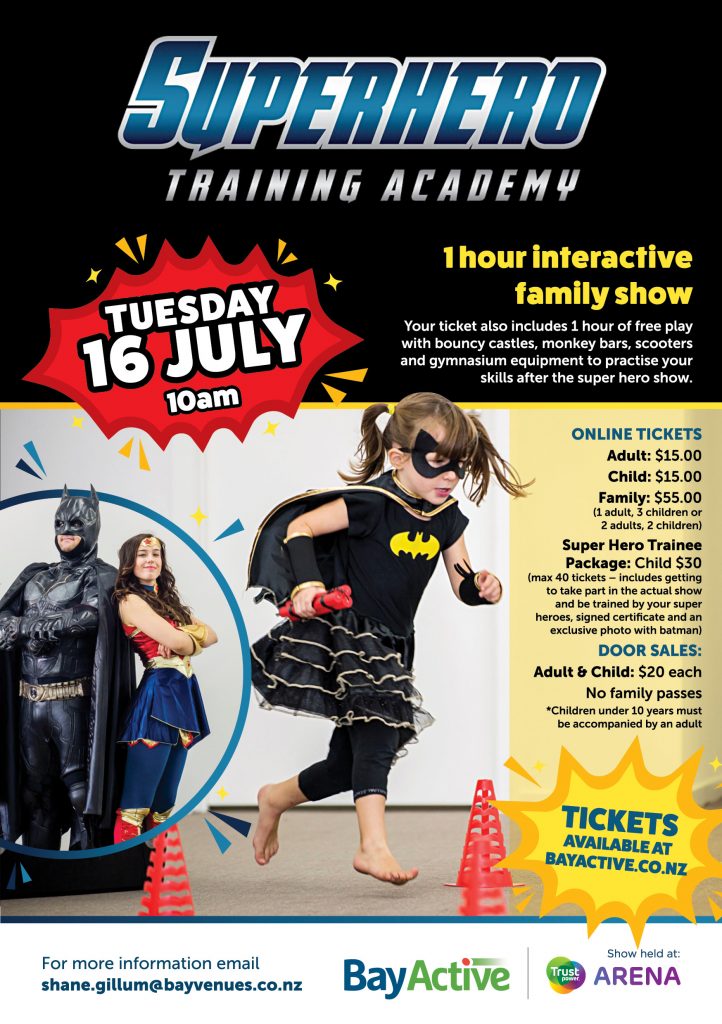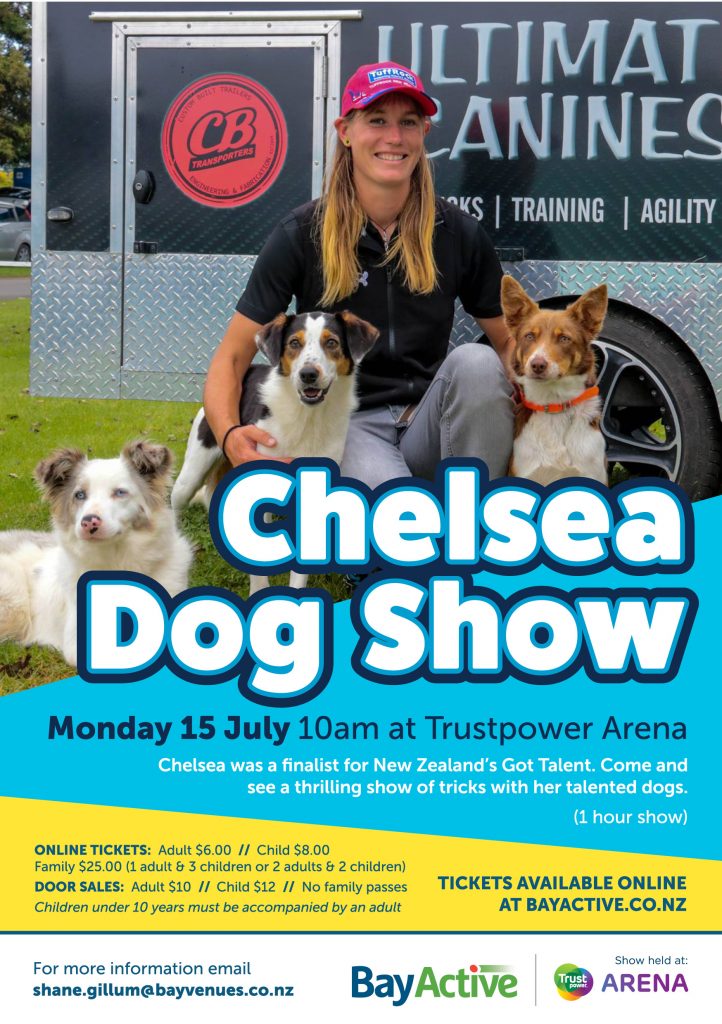 CHILDREN'S JULY HOLIDAY ART WORKSHOP and SWIM
With artist Lynne Sinclair Taylor.
The children will have fun while learning about colour and techniques with different mediums over the two day programme.
All art supplies provided
Limited numbers
Optional warm swim at end of class each day.
Who for: Ages 7-12
When: Thursday 18th &/or Fri 19th July 10am to 3.30pm
Cost: $65 for one day or $120 for two days.
Where: Lynne's home studio, 15 Hartwell Place, Matua, Tauranga.
To enrol: Contact Lynne on 021 121 9864 or lynnestaylor@gmail.com by Sunday 14th July
See Lynne's work on her website at www.lynnesinclairtaylor.com
Lynne