Heron Herald Term 2, Week 7, 2022
Matua School is proudly supported by…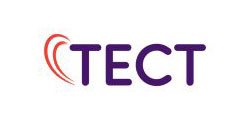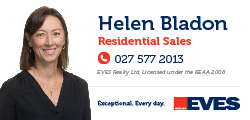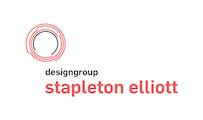 Kia ora koutou,
Over the next few weeks, we will have contractors working on-site to build a new sandpit, mud kitchen and general play space, outside the Minis classrooms (Room 18-21).  It will be wonderful to see this project come together and provide another space for children to engage in learning – mud cakes for morning tea, anyone?
As we begin construction and have diggers on-site, we will also have an archaeologist observe the works.  About 5 years ago, several pre-European artefacts were found, leading to the land that Matua School sits on being identified as an archaeological site by Heritage New Zealand.  Therefore, any construction that breaks ground requires an approved archaeologist to be present.  We look forward to exploring these finds further with students, as we continue to tell the stories of the local whenua.  If there are further finds during this project, it may slow the progress, but the learning opportunity for the kids would be worth it.
MATH-A-THON
Hopefully, the Math-a-thon progress in your household is going well.  I've had numbers of children share their strategies for achieving on the test and getting sponsorship!   This is our final week of Math-a-thon, with the tests being held on Monday 20th June.
LEARNER CONFERENCES
On Friday 1st July we are holding our Mid-Year Learner Conferences.  This day is set aside each year as part of our reporting cycle and learning partnership with you.  Having the opportunity for parents, students and teachers to sit around the table together and share the successes, challenges and next steps for learners is a powerful thing.  Bookings for these meeting times will be available at the start of next week.  This year, meetings will be booked via our @School App, which is a different system than we have used in the past.  To ensure you receive an invitation to book a meeting, please make sure you are using the @School App.
SECOND-HAND UNIFORM
Our wonderful PTA has a second-hand uniform shop that supports families, recycles used clothing and raises funds for the school.  This is a wonderful service to our community and, as highlighted below, is up and running again.  If you have a Matua School uniform that the children have grown out of, please consider donating it to the PTA.  Items dropped into the school office will be passed on to the PTA.
KEEPING HEALTHY
We are certainly seeing a big increase in winter bugs around the school this term.  COVID-19 is certainly not finished, but we also see gastro and flu across the school.  We have learned much about infection control as a global community in the last few years, so I'd encourage you to use this knowledge to protect against all sicknesses.  Consider getting flu jabs where appropriate, and please keep children home when they are sick.
Basketball World Cup - Y 3 & 4
WBOP Cross Country
Tuesday 21st June – Waipuna Park
Mihi Whakatau
Thursday 23rd June, 1:30pm
Book Week
Monday 27th June – Friday 1st July
(Book fair Thursday and Friday)
Book Character Dress Up Day
Parent, Teacher, Student Conferences
SENIOR CLASSES HAVING FUN
Senior chaos! Playdough making
SCIENCE INQUIRY- BODY SYSTEMS
Really giving that CRP dummy a hard time! Senior Team learning CPR as a part of the Science Inquiry- Body Systems.
BOOK FAIR WEEK
We are all looking forward to Book Fair Week, being held in Week 9 this Term.  
On Book Character Day we ask children to dress up as their favourite book character.  There will be a school parade on the school turf just after roll call.  Parents and family members are welcome to watch the parade also.  Several fun prizes will be handed out by our guest judges.  They will be looking for costumes the children have created using odds and ends from home and have stamped their own individual mark on.  Costumes from the family dress up box are perfect also.  It's a fun way to celebrate our love of books at Matua School.
The Donate A Book Fair is scheduled on the same Friday as the Learner Conferences.  Children and their families are welcome to visit the library on the Friday to donate $5 or $10 towards a book from those on display.  A certificate with the children's name is placed in the book. Children will also get the very first read of their donated book!  For those children desperate to donate a particular book the library is open after school on the Thursday for early donations.  Our children will have an opportunity to look at all the books earlier in the week with their classes.
Book Character Dress Up Day: Thursday 30 June 2022
Book Fair:  Thursday 30 June (after school) and Friday 1 July (Learner Conference Day)
LIBRARY
Many thanks for the donation of children's books heading to Fiji.  Jill and her husband have been involved in establishing and maintaining libraries in the islands over many years.  It is a family driven ongoing project, and books have been delivered in various creative ways such as courtesy of the Navy, Airforce and yachties heading in the direction of the islands.  Jill is always on the lookout for cost effective transport options as well as good quality books.  Once Jill returns from Fiji, she will be talking to our school librarians about her experiences.
Please, if you haven't already, add the following dates to your calendar.
Book Character Day  Thursday 30 June
Donate A Book Fair    Thursday 30 June (after school) and Friday 1 July (also learner conference day)
Money raised is used to buy further books for the library and the school.  There will be an emphasis on sourcing and purchasing nonfiction books this year.
Librarians
Librarians have introduced origami making at lunchtimes using our popular origami library books.  Pulling out books from shelves is a way that our school librarians share the  variety of books available in our library.  Elyse and Elsa's recent display is of a selection of their favourite 'reads'.  They are always happy to suggest and locate books to students.
'Reading one book is like eating one potato chip' Diane Duane
ART SUPPLIES NEEDED & BITS N BOBS FOR THE MINIS
Mrs Jenni Scott is needing some supplies for her amazing art creations. Please could you save your paper towel cardboard cylinder rolls and newspapers (without staples).
These can be dropped off at the school office and will be passed onto the art room.
The minis are still after a few things- an old steering wheel and some larger plastic reels (electricians). These can also be left at the office. Many thanks.
LUNCH ORDERS – EVERY FRIDAY
Lunch orders are available for delivery to Matua School each Friday.
We have two options available – The Matua Cafe and Subway
SUBWAY
Simply order your SUBWAY lunch online through you myKindo account by CLICKING HERE
Order (or cancel) any time before 9:00am on the day or schedule in advance.
Help? Visit support.mykindo.co.nz or call 09-869 5200 Mon-Fri, 8:00am to 4:00pm.
MATUA CAFE & EATERY
For Friday lunches from the Matua Cafe, place your order at the Cafe before 9:30am.  Orders will be delivered to school and handed out at the hall entrance at lunchtime.
To view the Matua Cafe & Eatery MENU, follow THIS LINK
TERM DATES 2022
Term 1, 2022 – Tuesday 1st February 2022 – Wednesday 13th April
Term 2, 2022 – Monday 2nd May – Friday 8th July
Term 3, 2022 – Monday 25th July – Friday 30th September
Term 4, 2022 – Monday 17th October – Thursday 15th December (12:30pm finish)
Our School App
We have a school app to keep you up to date with events and notifications. Click on the button below to check it out.
Setting up with Kindo
Kindo is our prefered payments system. To help you learn how it works, we've added their new help sheet and video. We hope it helps.