Heron Herald Term 2, Week 8, 2021
Matua School is proudly supported by…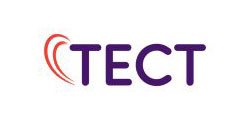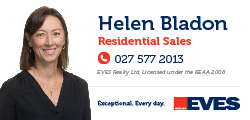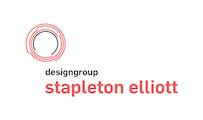 FROM THE PRINCIPAL'S LAPTOP
Kia ora koutou,
Practice for our school production, 'The Beeltes' is in full flight.  We are loving seeing students across the school taking on the challenge of learning new songs, sharpening up their dancing and memorizing lines!  The show promises to be a stunning event that we will all be proud of.  We are thrilled to see that tickets are selling fast.  As mentioned previously we have been supported by wonderful sponsors so that we haven't had to charge a hireage fee to families for costumes.  However, we do need to sell out the event to cover costs, so we encourage you to invite grandparents, whanau and friends to the show.  It all helps and has the bonus of being a great night out!
Tickets can be purchased by following THIS LINK to the school website.
PRODUCTION WEEK
Production week at Matua School will be busy and quite different from our normal routines.  We have three trips to Bethlehem College for rehearsals and shows, therefore it is really important you are aware of the schedule and that children make it to school at the correct times with the gear they need.  
Please CLICK HERE for an overview of the week.  If you have any questions, please get in touch with your classroom teacher.
FLEECE ZIP – IMPORTANT NOTICE
We have been aware that some size 6 uniform fleeces have been difficult for our junior children to put on due to the head opening.  At first we wondered if there was a new generation of students coming through with bigger heads!  However, it turns out there has been an issue at the factory.  NZ Uniforms have investigated and have shared the following message:
"It has come to our attention that in the Size 6 of a select batch of Matua Primary Polo Fleeces there appears to be a fault with the size of the entry.  This makes it difficult for the child to put on and take off the fleece with ease. 
NZ Uniforms will happily assess any Size 6 Matua Fleece where a child is experiencing this difficulty.  For all that are indeed connected to the faulty batch, the item will be replaced with a new fleece without question.
We will of course assist all parents with any queries as best we can.
Thank you for your understanding at this time."  NZ UNIFORMS
Thanks again for your ongoing support.  We look forward to celebrating with you at our upcoming production.
Learner Conferences - SCHOOL CLOSED
Gobsmacked Dress Rehearsal - Bethlehem College
Gobsmacked Matinee Performance
TRAVEL SMART LEADERS
Our 'Travel Smart' leaders have been encouraging students to travel to school in an active way.  This might be on bikes, scooters, or by walking.  Where appropriate, we'd love to see more children getting to school in a way that encourages less traffic around the school and healthy activity for the children.  Congratulations to Rooms 9, 5, and 15 who have won the Golden Foot award for having the largest number of children in their team traveling to school in an active way!
SPORTS
A busy couple of weeks for us with 4 sporting events happening since our last newsletter went out. Our team of 46 students from Matua School competed at the East Cluster Cross Country last week with 8 students qualifying for the WBOP Cross Country. Congratulations to Michaela, Seb, Ben, Holly, Mackenzie, Roman, Corban and Max. Our fantastic team raced so well at the WBOP event and we had 4 qualify for the BOP Cross Country which takes place next Tuesday 29th June at Waipuna Park again. Well done Seb – 2nd place, Holly – 3rd place, Roman – 5th place and Mackenzie – 6th place. What an absolutely amazing achievement.
The Basketball World Cup is an annual event that gets all our basketball teams quite excited. Last week our year 3&4 teams, the Marvels and the Rebels participated and represented Norway and Fiji in the competition. Both teams had such a fun day (as you can tell by photos of the boys dressed up). One of our teams, the Marvels, competed in this competition last year and while they had a great time, they came in 24th out of 24 teams. This year however they were pretty excited to place 5th=. What a tremendous achievement for them and a great display of the hard work they have put in. Thank you to all our parent coaches and helpers for the day. This would not have been a success without you.
This Friday our year 3&4 gymnasts will be competing at the ARGOS gym competition. This year we have a team of 13, 10 girls and 3 boys. We wish all our competitors the best of luck and hope they have heaps of fun doing what they love.
Our weekly competition teams are coming up to the term break for the holidays. All sports will reconvene when school starts back in term 3. We only have a few fees outstanding which is great. If you are one who is yet to pay for your child's sport team can you please check your Kindo account history. If fees are still outstanding next term these will be added to your child's personal account.
So many great things to celebrate at Matua these past couple of weeks, especially with everything going on in preparation for our very exciting Gobsmacked Production in a couple of weeks. Way to go everyone, what rockstars!
Stacey Sutherland
LUNCHTIME CLUBS
There are many activities that children can get involved with at Matua School.  We have groups such as Kapa Haka and choir, alongside a large range of optional lunchtime clubs that our wonderful teachers run.  If you are interested to know what is available, we now have a page on our website that displays what is happening.  Follow
THIS LINK
to check it out.
LUNCH ORDERS – WEDNESDAY & FRIDAY
Day change to Wednesday from Term 2!
Now with two days of ezlunch each week, your kids will have a great variety of healthy and tasty school lunches.  Simply order by clicking here.
Order (or cancel) any time before 9am on the day or schedule in advance.

Order anytime before cut-off or schedule in advance. Lunch will be delivered to school at lunchtime on a Wednesday for Pita Pit or Friday for Subway.ezLunch orders are made online through your myKindo account.  You can order lunch by simply going to www.mykindo.co.nz
Click here to view the menu.
Help? Visit support.mykindo.co.nz or tel. 09-869 5200 Mon-Fri 8 am to 4 pm.

Find out more ezlunch.co.nz or mykindo.co.nz
TERM DATES 2021
Term 1, 2021 – First Day: Tuesday 2nd February 2021 – Friday 16th April
Waitangi Day – Monday 8th February
Easter – Friday 2nd April – Tuesday 6th April inclusive
Term 2 – Monday 3rd May – Friday 9th July
Queen's Birthday – 7th June
Term 3 – Monday 26th July – Friday 1st October
Term 4 – Monday 18th October
Our School App
We have a new school app to keep you up to date with events and notifications. Click on the button below to check it out.
Setting up with Kindo
Kindo is our new prefered payment and permission system. To help you learn how it works, we've added their new help sheet and video. We hope it helps.
TAURANGA SWIM SCHOOL
Tauranga Swim School is offering quality learn to swim lessons from $165 per 10-week term for preschool, school age and squad swimmers.
Book now as spaces are limited. For more info contact Andrea Tauranga Swim School
Email: info@taurangaswimschool.co.nz   Phone 075442141 or Mobile 0272868506
CHILDREN'S HOLIDAY ART WORKSHOP and SWIM
Once again Lynne Sinclair Taylor is running this popular workshop for ages 7 to 12. The children will have fun while learning about colour and techniques. All art supplies provided. Limited numbers. Optional warm swim at end of class.
Wed 21st July 10am to 3.30pm
Cost: $65 ($45 for additional children in family)
Where: Lynne's home studio, 15 Hartwell Place, Matua, Tauranga.
To enrol: Contact Lynne on 021 121 9864 or lynnestaylor@gmail.com by Saturday 17th July.
Lynne has been tutoring children and adults for over 25 years.