Heron Herald Term 2, Week 9 , 2019
Matua School is proudly supported by…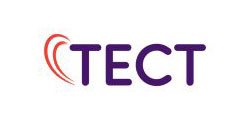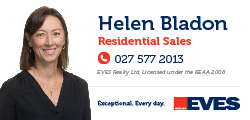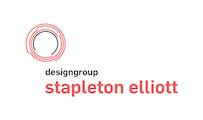 FROM THE PRINCIPAL'S LAPTOP
Kia ora and welcome to the Heron Herald for Week 9.
Conferences and Reports
It has been great to see many parents and whanau in for conferences today. These are an important way of strengthening the learning partnership between whanau, school and students. We encourage students to know what they are learning and what they are learning next.
Another timely way we celebrate learning is through Seesaw. Seasaw is like an online portfolio of your child's successes and celebrations at Matua School. It is cumulative (will stay with them over multiple years) and is a rich source of evidence of their growth in learning. If you are not on Seesaw please see your child's classroom teacher.
Sponsorship
We are excited to have Chris Pringle supporting Matua School. Chris has generously sponsored Matua School and we are excited about the additional opportunities this will present for our students.
Parking and Pick Up
The safety of our students is our primary concern, and we appreciate the effort from everyone to ensure our pick up and drop off areas are safe at all times. To relieve congestion at 3 pm, Travel Safe recommends pre-arranging with your child a pick-up point a little further from the school.
Staff
It is with sadness we farewell Mrs Janine Bell at the end of Term 3. Janine has been with Matua School for over 18 years and has contributed greatly to our school in many ways over that time. She will certainly be missed at Matua School. We wish her and Dave all the best for their new venture in Ohope.
Go the Black Caps!

SCHOOL INFORMATION
Absent Pupils – If your child is going to be absent from school for any reason, please notify the office. You can either send an email to office@matua.school.nz or you can phone 07 5769027 and leave a message on the absentee line. Please leave your child's name and room number, your name and the reason for their absence. If we do not hear from you, we do need to call and find out where they are. This is for the safety and well being of your child.
School Hours – We ask that children do not arrive at school before 8.15am each day. Supervision of children is provided from 8.25am each morning. The school takes no responsibility for the supervision of children in the school grounds, earlier than this.
Thank you for your co operation
THE HUB
The Hub are taking part in a program where we monitor the health of our local estuary by surveying it during the year.
The Hub took part in the 48 hour film festival last weekend – big thanks to the support from all the parents.
POOL KEYS & REFUND
We still have 15 families that have yet to return their school pool key. Pop into the school office at some stage, return your key and we will refund your $25 key bond.
SUPERVISION AFTER SCHOOL
Just a reminder to please supervise your children after school if they are playing on the playgrounds.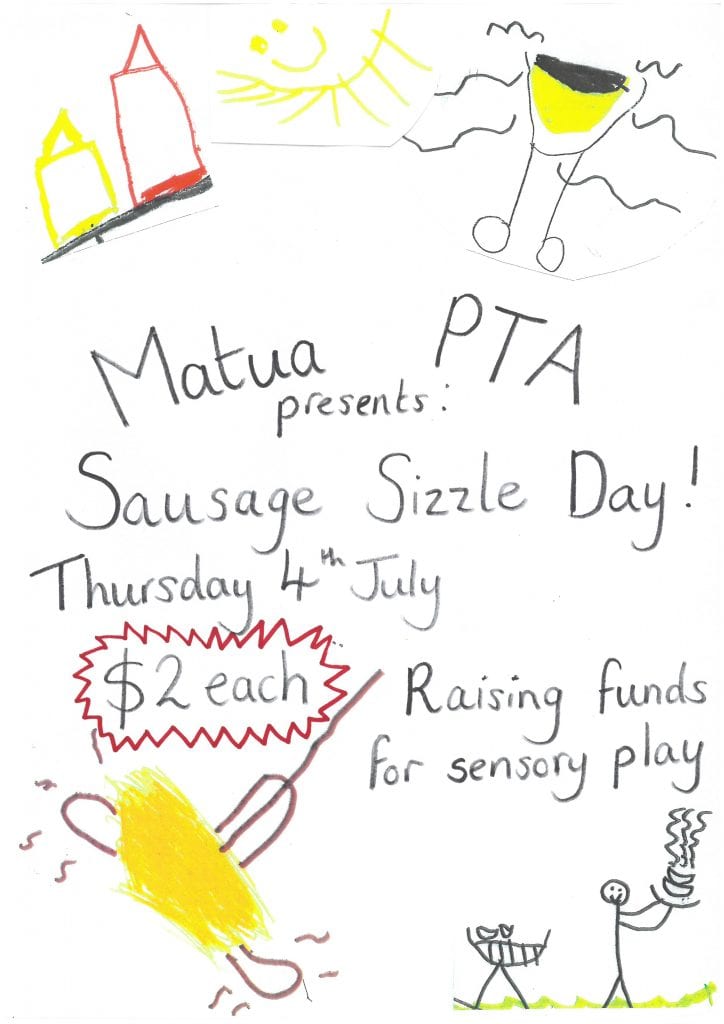 TERM DATES 2019
Term 1 – Mon 4th February – Friday 12th April
School holidays – 13th – 28th April
Waitangi Day – Wednesday 6th Feb, school closed
Term 2 – Mon 29th April – Friday 5th July
Queen's Birthday – Monday 3rd June, school closed
School holidays – 6th – 21st July
Term 3 – Mon 22nd July – Fri 27th September
School holidays – 1st – 13th October
Term 4 – Mon 14th October – Thurs 19th December
Labour Day – Mon 28th October, school closed
ENROLMENT TERM 3 & 4 2019
If you have a child due to start with us in Term 3 or 4, please pop into the school office and pick up an enrolment pack asap. We are receiving lots of new entrant enrolments and are putting things in place for the rest of 2019.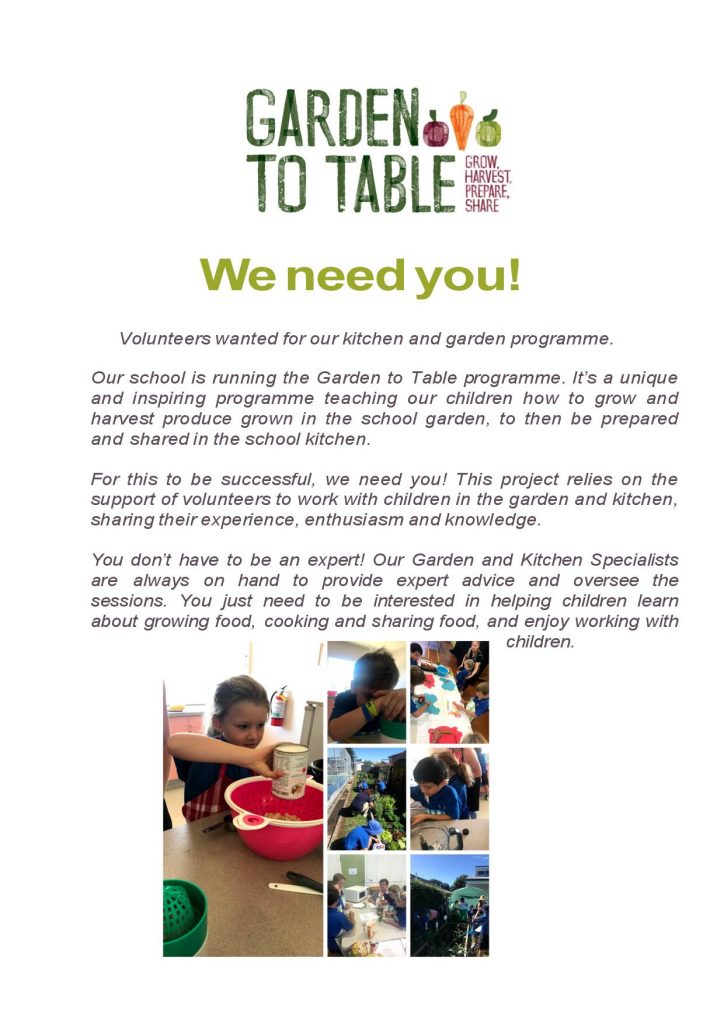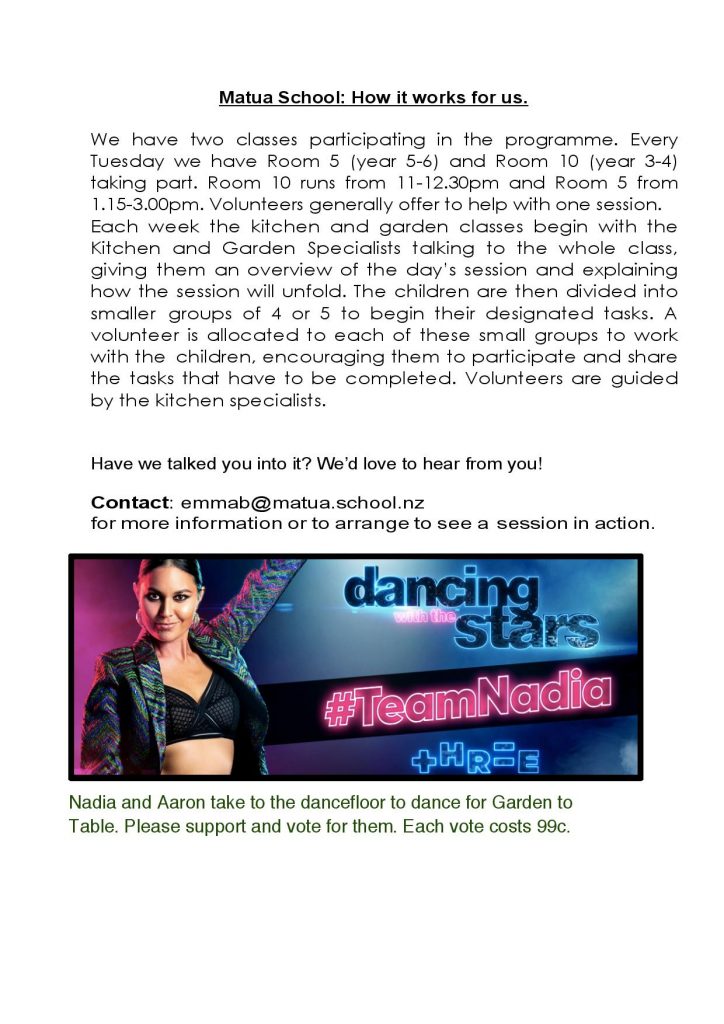 ART WORK FROM MPR ROOM
Have a look at the beautiful art work from the MPR Room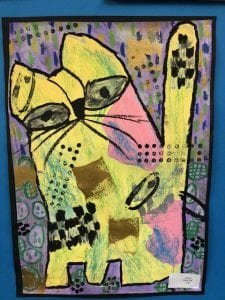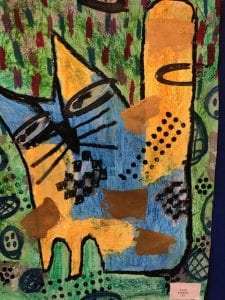 NEW ZEALAND POLICE
Please read the following information from New Zealand Police.
NZ Police recently launched a new non emergency number, 105. We've done this to make it easier to get hold of us in the event of non-urgent situations or 'Things which have Already Happened', which don't require Police assistance immediately.
You can call us on 105 for all non emergencies, or you can go online at 105.police.govt.nz to report things like:
– Lost property
– Theft for a public place or car
– Intentional property damage
– Or to get an update or add info to a previous report
In the event of an emergency, always call 111 – Things that are Happening Now.
Collateral
Over the next year our Police School Co-ordinators will be bringing educational collateral supporting the rollout of 105.  If you would like this collateral prior to their visit please go to the resources page at 105.police.govt.nz.
Vodafone Competition – Sing your way to win part of a total prize pool of $13K
As proud technology partners, Vodafone are helping to spread the word about 105.
Check out the New Zealand Police 105 song, then re-create your own version. Get your colleagues involved. Simply film it, then upload to vodafone.co.nz/105 for the chance to win part of a total prize pool of $13,000 from Vodafone.
Visit 105.police.govt.nz to hear the song or visit vodafone.co.nz/105 find out more about the competition
Private Phone Systems (PABX)
Though Police has worked with NZ Telcos to enable the 105 number to dial out nationally we realise that many schools have their own private phone systems and for some the 105 number may not dial out. Please check that you can dial out 105 and if you can't, please contact your phone service provider to update your dial plan to allow the 105 number to dial out.

HEAD LICE
Some students at school are presently infected with head lice.
Please check your child's hair today.
If head lice or eggs are found, please see your doctor or obtain the appropriate shampoo from your pharmacy and begin treatment immediately.
As head lice are contagious, it is suggested that you treat all members of the family at the same time.
Please see the attached notice from the Public Health Nurse.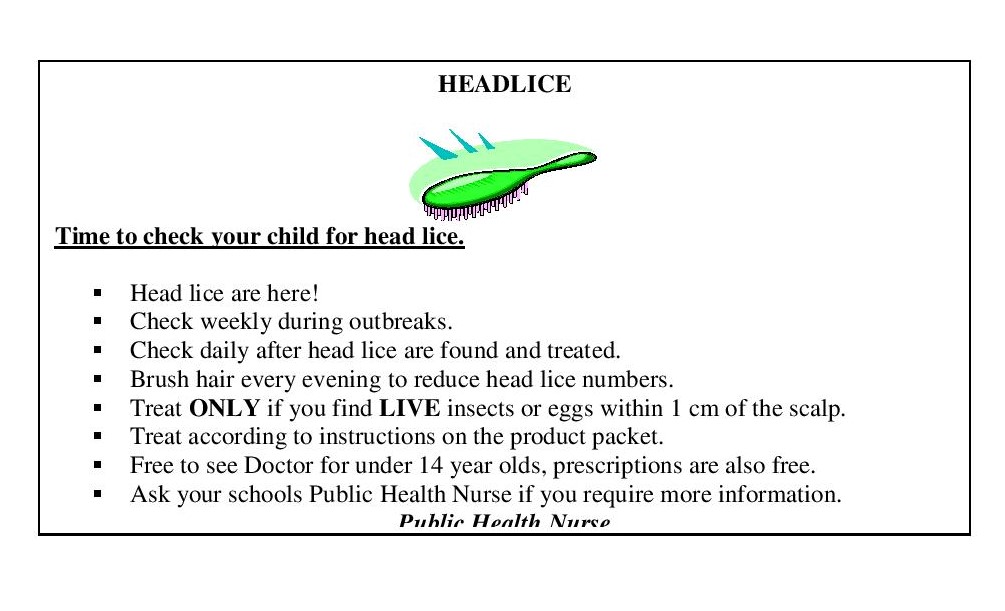 Our School App
We have a new school app to keep you up to date with events and notifications. Click on the button below to check it out.
Setting up with Kindo
Kindo is our new prefered payment and permission system. To help you learn how it works, we've added their new help sheet and video. We hope it helps.
SCHOOL BBQ TRAILER
MATUA SCHOOL
TRAILER BBQ FOR HIRE
Ideal for fund-raising events, catering for large crowds at home or at work.
$100 per week day
$150 for weekend
Includes 1x full gas bottle
Bond is required
For all bookings contact Matua School on 07 576 9027, after hours 021 023 60747.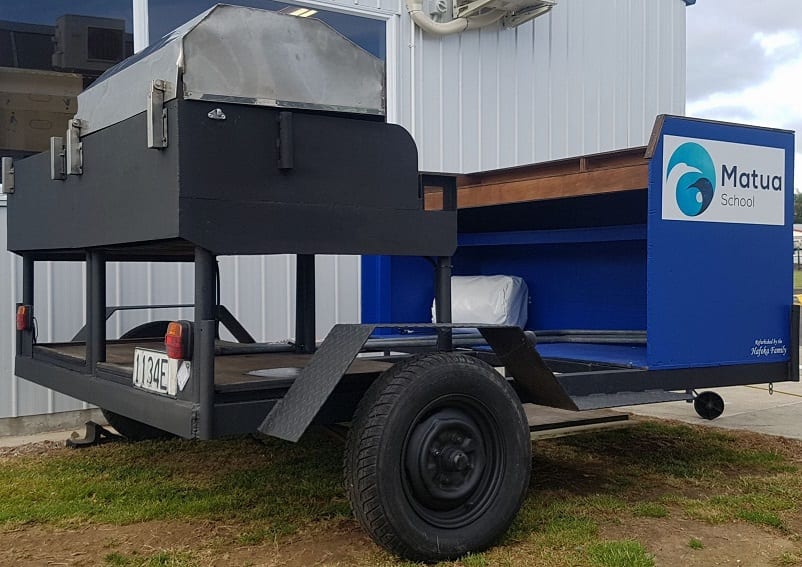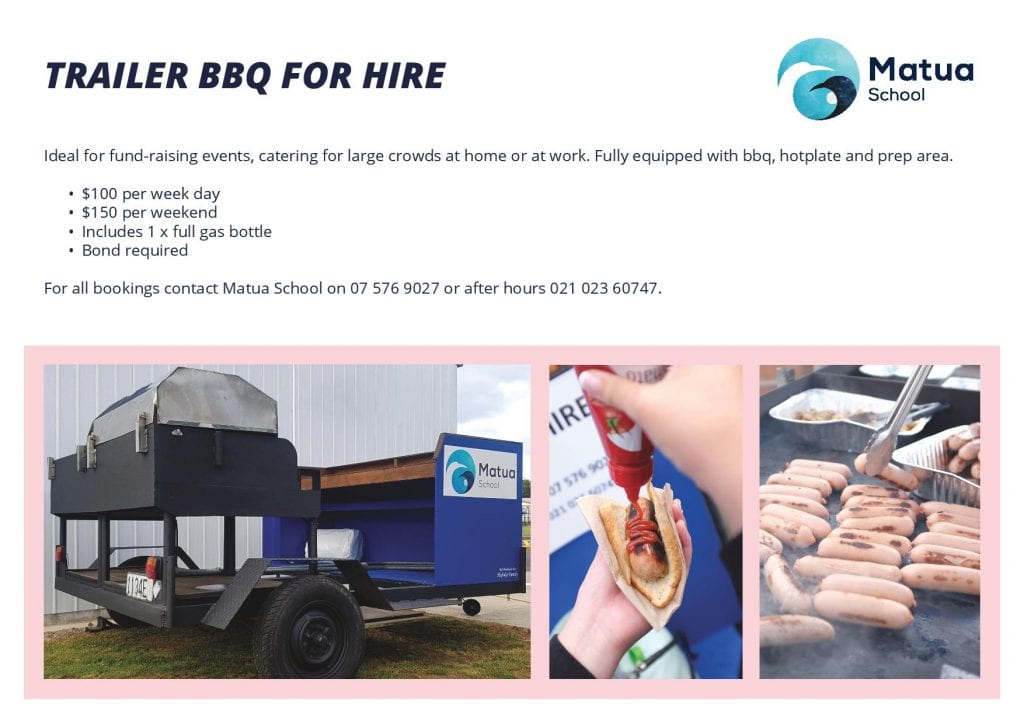 LIBRARY
Donated Books
Many children by now would have been presented with their donated book to have the first read!  Thanks to our hard working helpers we have only a handful of books to process.  We will continue to hand out these books at the start of next term.
Overdue Books
As it is nearing the school holidays we are chasing up overdue books.  Any children with overdue books will receive a paper slip with the book details on it.  Please ask your child to hunt high and low including a good forage in the classroom!  Sometimes books inadvertently become part of the classroom library.  In other cases the books may have been returned without being scanned.  Please ask your child to see me in the library if they believe the book has already been returned and we can search the shelves together.
School Librarians
Our school librarians have continued to work tirelessly and independently on their book displays.  They are expected to find out interesting facts about the author or the subject to share with the school.   The books are snapped up by excited library-goers in days!  Sometimes it can be difficult to find a book amidst so many books, this way we can remind our library-goers what popular books and awesome authors we have in our library.
Lastly, budding new librarians are going through their paces and have started training during morning tea breaks as part of their selection process.   I have had an overwhelming response of students wishing to be librarians for term 3 and 4.  Year 6 children will be given priority however I also am on the lookout for librarians who are self-managers, use their initiative and show respect for the library and its library-goers.
Happy Holidays Tracey Donovan-Grammer
SPORT
As this term comes to a close we start to gear up for events happening next term. The first big event is our year 5&6 Rugby League 9 aside tournament which is happening on Tuesday 6th August. Mr Hull has been busy on a Thursday lunchtime training our boys and they have been working really hard for those big tackles.
The following week in week 4 we have two more events with the BOP Rugby 7's tournament which is held in Rotorua. Most of the boys taking part in the League 9 aside are also crossing codes to give the rugby union a go.
The very next day is the Tough Guy/Gal. I can organise a bus if we get enough students to take on the day, but can only do Wednesday 14th August. Register now at 
www.eventpromotions.co.nz
. Tickets are only $25 until 30th June. From the 1st July they go up to $30.
Another big event for our senior students is the Winter Tournament. Teachers are busy trialing students for teams and once these are finalised we can start training!
As cross country events come to a close for the year we celebrate our 7 students who qualified for WBOP Cross Country and our 1 and only student who qualified for BOP Cross Country which took place in Rotorua this week.
Our year 3&4 gymnasts competed at the ARGOS Gymsport competition last Friday. Congratulations to all the girls involved. Specials congratulations to Hannah who was 1st on beam and Emma who came 2nd overall. This Friday the year 5&6 team has their turn. Good luck to everyone!
A reminder for everyone to ensure you have paid your sports fees for the winter term. A large number have been paid however there are still a few outstanding. Would be great if we could get these paid up before the sports come to an end.
Please ensure you are aware about no play weekends over the holidays.
Basketball – there will be no week night play during the holidays
Netball – no play 6/7, 13/7, 20/7 start again 27/7
Hockey – no play 13/7, 20/7 start again 27/7
Have a great holiday and stay safe and warm.
Stacey Sutherland
LOST DOG
Please Please help. This 11 year old dog has been stolen from a rural property in Whakamaramara. He could be anywhere now.
We would appreciate it SO much if you could print off the attached flyer and ask all your amazing students if they know of anyone who might have recently acquired a husky dog.
Jet is a very much loved family member and his family are devastated.
We would really appreciate you mentioning this to your students.
Thank you so much
Lee Drummond.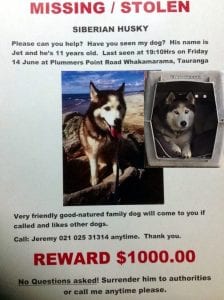 CODING CLUB
Our market is dominated by IT. Big names include Facebook's Mark Zuckerberg and Tesla's Elon Musk. Both these business people gained their success through their knowledge of coding and used it to create programs used by billions of people worldwide.
In today's World, it's essential for young people to learn how to create software not just consume it.
Coding NZ's classes empower students with the tools they need and help give them the best chance at being successful in our increasingly digital age within their chosen fields (art, literature, science etc.) They'll carry these skills for life.
Extend your child's awareness and horizons: Sign up now at codingnz.com/signup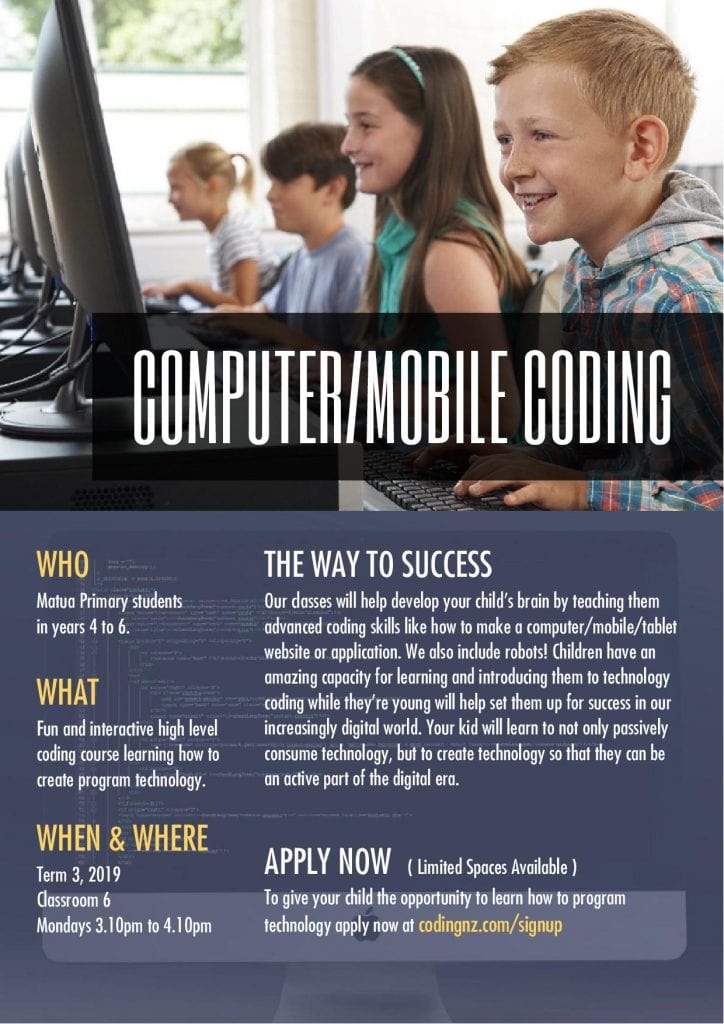 SKIDS HOLIDAY PROGRAM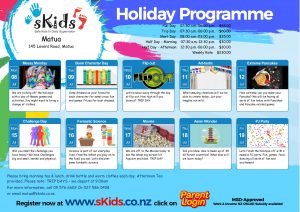 PITA PIT LUNCH
Every Friday your child is able to order a Pita Pit lunch, which is then delivered to school just in time for lunch. You need to place an order via 'Kindo' , by 9am on Friday morning. Please see the menu below. It does say 'every day' but we do only offer this option on a Friday.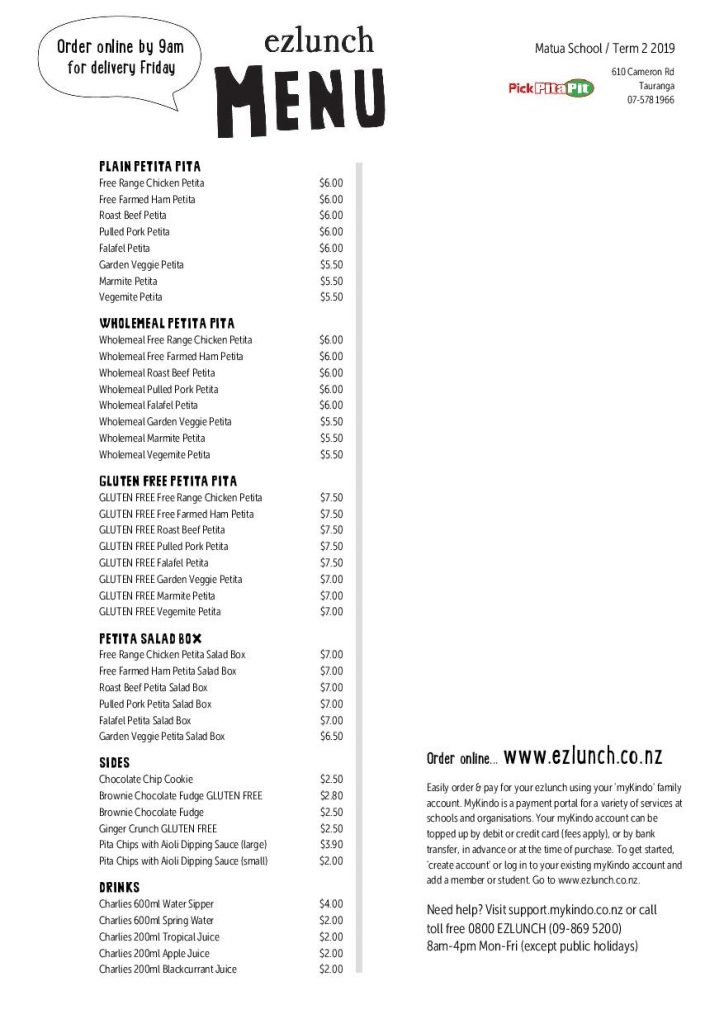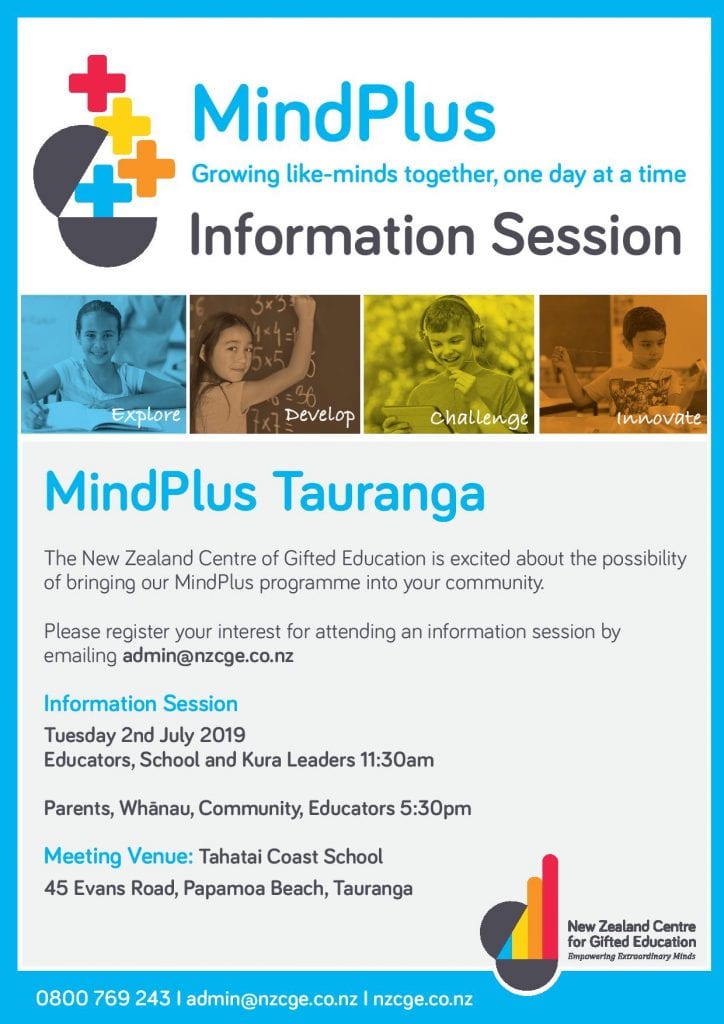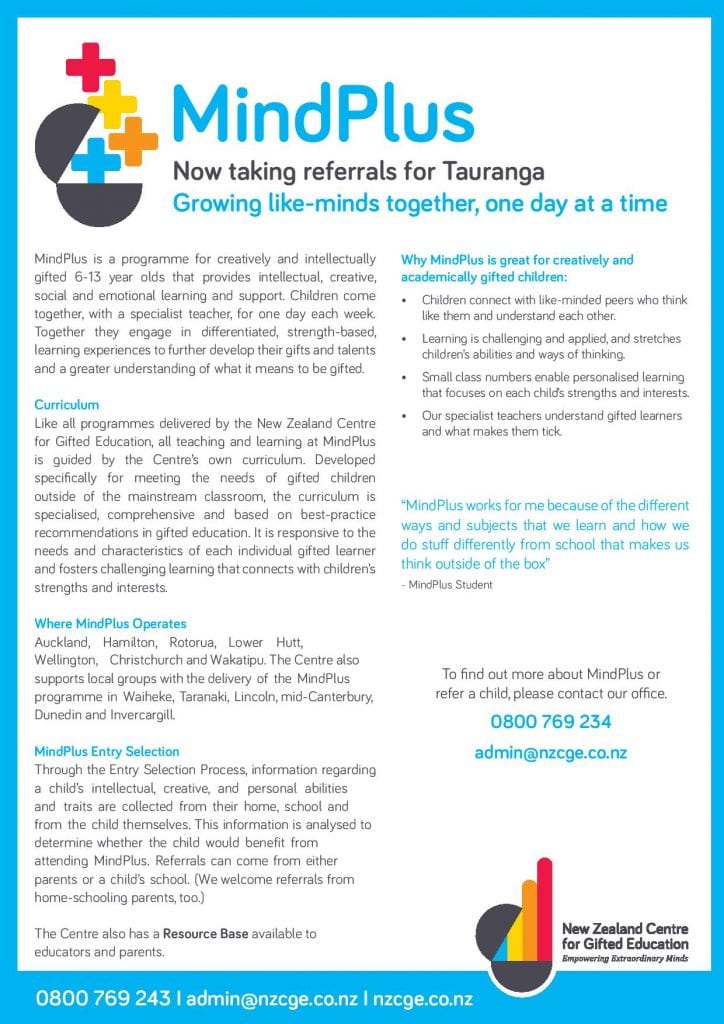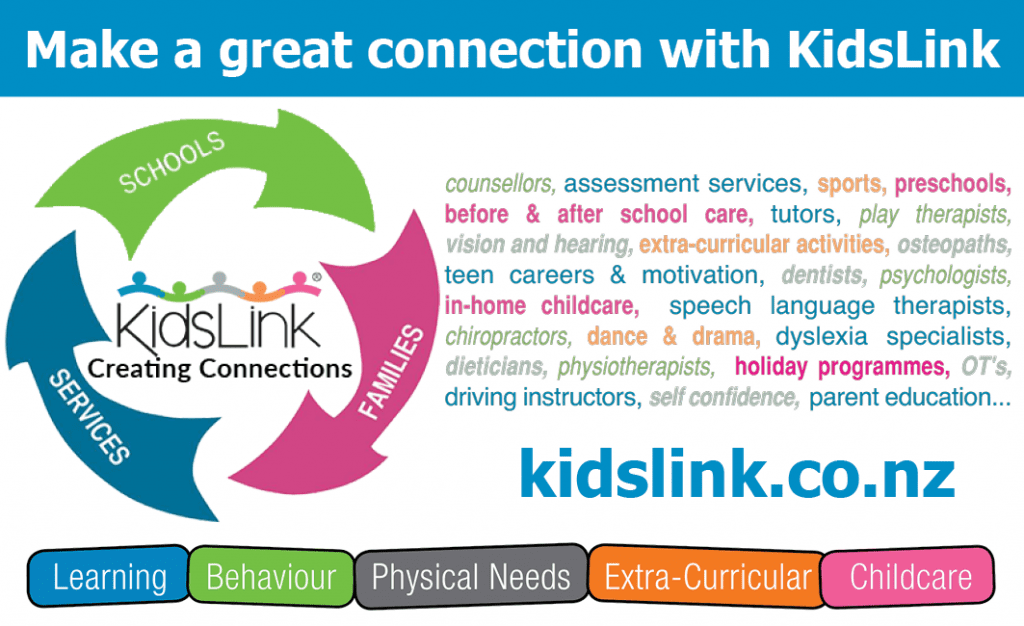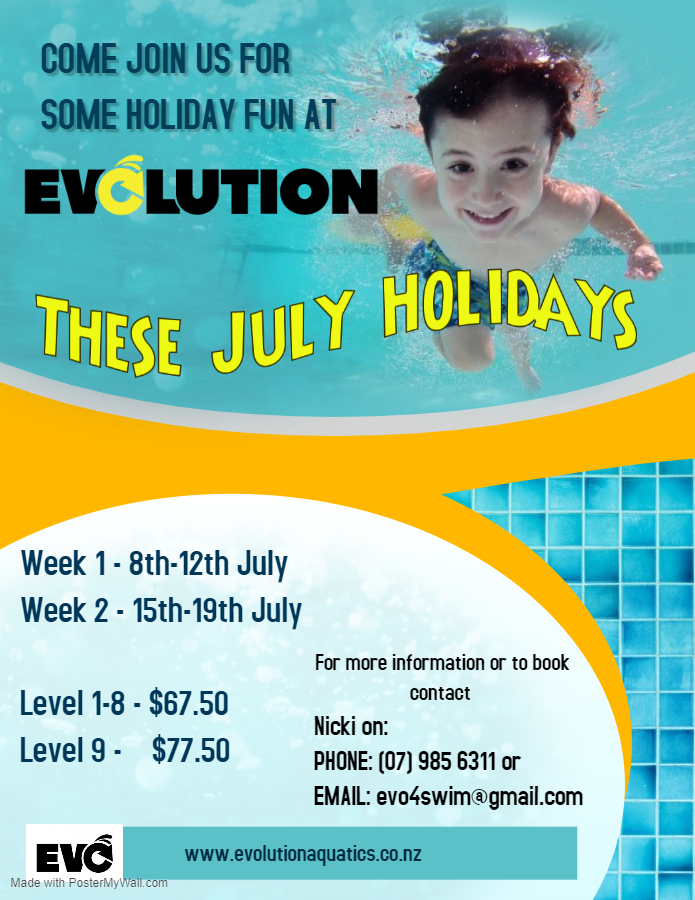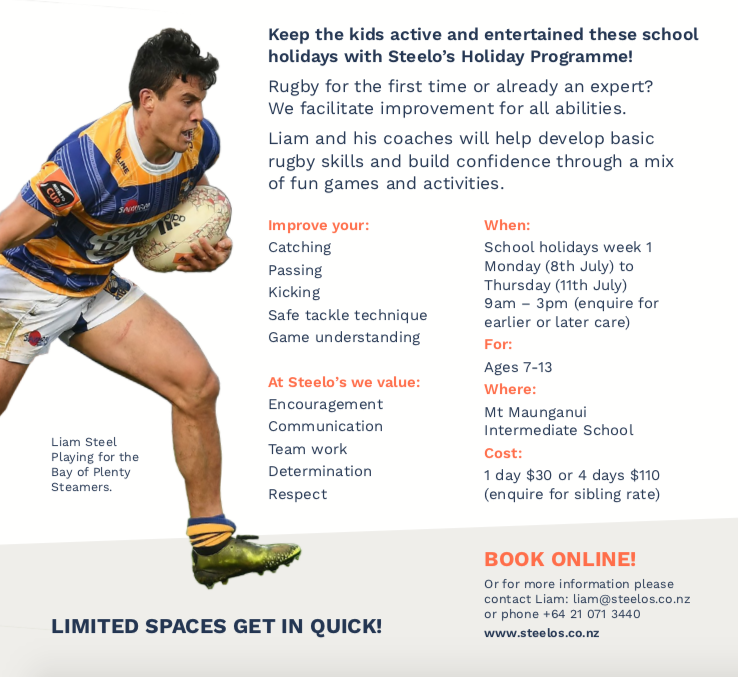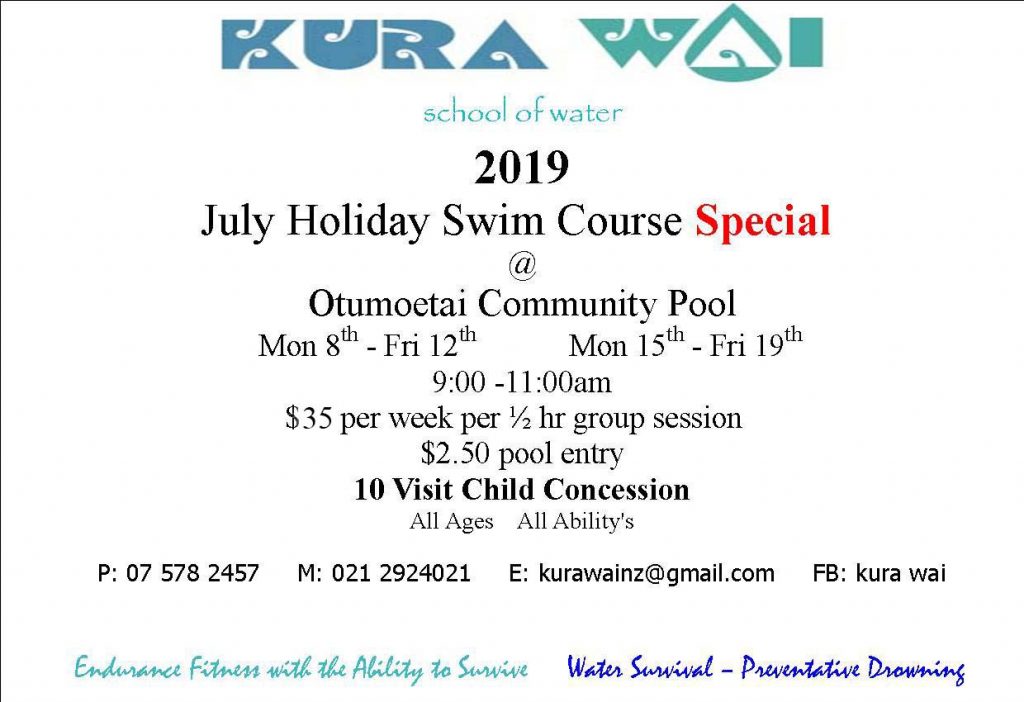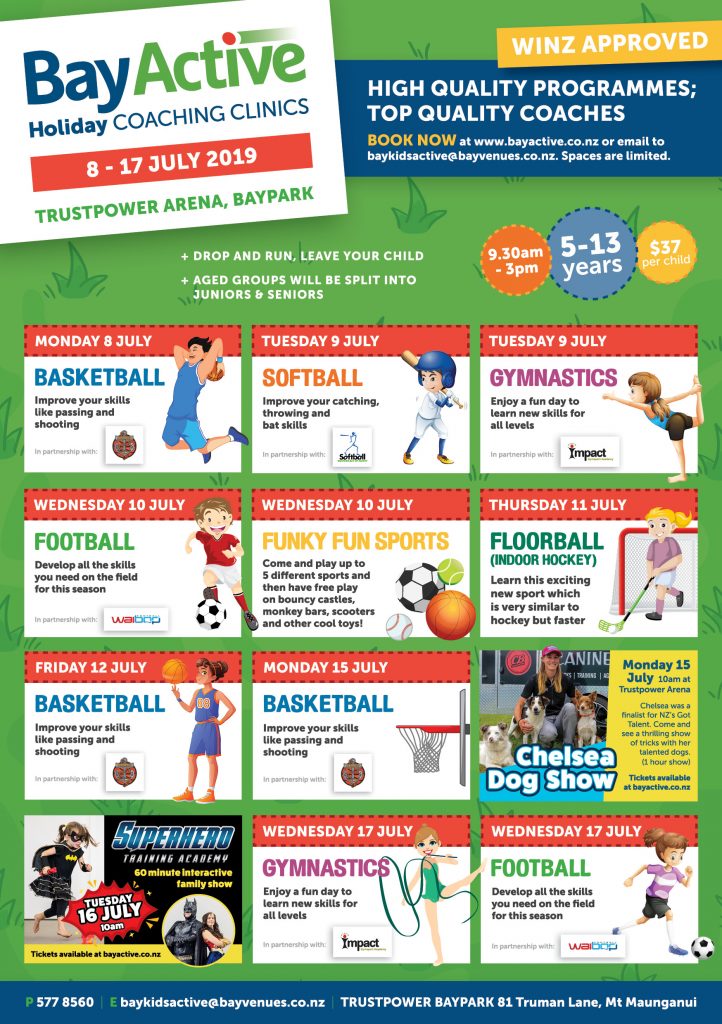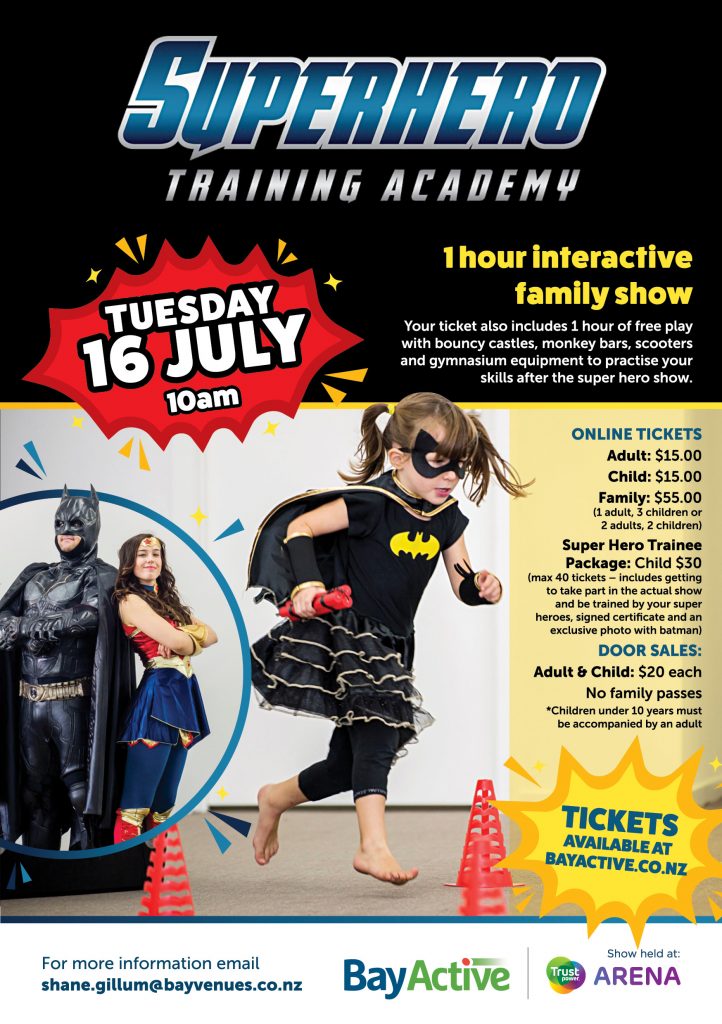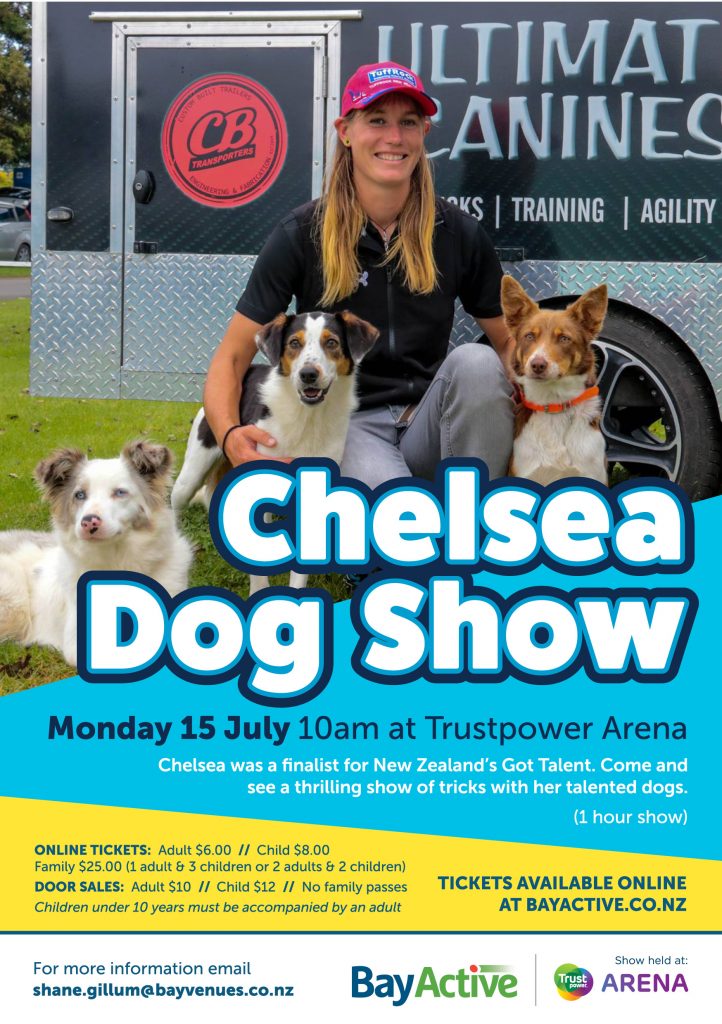 CHILDREN'S JULY HOLIDAY ART WORKSHOP and SWIM
With artist Lynne Sinclair Taylor.
The children will have fun while learning about colour and techniques with different mediums over the two day programme.
All art supplies provided
Limited numbers
Optional warm swim at end of class each day.
Who for: Ages 7-12
When: Thursday 18th &/or Fri 19th July 10am to 3.30pm
Cost: $65 for one day or $120 for two days.
Where: Lynne's home studio, 15 Hartwell Place, Matua, Tauranga.
To enrol: Contact Lynne on 021 121 9864 or lynnestaylor@gmail.com by Sunday 14th July
See Lynne's work on her website at www.lynnesinclairtaylor.com
Lynne