Heron Herald Term 3, Week 2, 2021
Matua School is proudly supported by…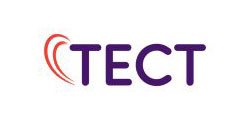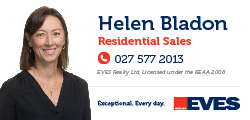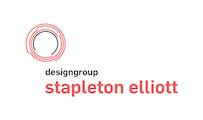 What a wonderful start we have had to Term 3.  It was great to see children returning to the classroom excited to be back with a fresh enthusiasm for school!  Everyone had a lot of fun on 'Book Character Dress Up Day' with some truly fantastic costumes on show at our parade.  This event is part of our Book Fair, which has also been running this week.  Thank you so much to those who donated a book from the fair to the school library. This really supports us in maintaining this wonderful resource for the children.  I would also like to thank Mrs DG, our librarian.  Tracey works extremely hard through these times to ensure that the library runs smoothly, student librarians are engaged, and the Book Fair is a success – thank you!
This term, our teachers have been continuing their professional learning focus of Structured Literacy.  If you have been following this topic in the media, you may be aware that our understanding of how children learn to read has developed in recent years.  Neuroscience has had a significant influence, informing us on a deeper level how the building blocks of learning to read fit together.  Any kind of change can be challenging for us as teachers and parents.  As a school, we are investing heavily in professional learning to ensure that our practice is in line with up-to-date information.  As parents, you may notice some changes in the way reading is taught, including a stronger focus on phonics and the sounds that make up words.  As a result, there can be a slower move to children reading their own books, however, please be assured that we are working through a learning process that is being facilitated by external experts and linked with the Ministry of Education's strategic direction.
As a staff, we are very excited about what we are seeing and look forward to sharing more with you throughout the year.  There are many interviews and pieces of information regarding Structured Literacy currently circulating.  I would encourage you to watch the interview from TVNZ below.
WBOP League - 9 Aside Tournament
Choir Rehearsal #2 - Tauranga Intermediate
Stories At Your Place - Minis
Accord Teacher Only Day - School Closed
PRODUCTION PHOTOS
Our wonderful teacher and talented photographer Kim Bartley took lots of production photos throughout show week.  These include photos of the performance and backstage activities!  We are offering you a link to download all of the photos for a small donation.  You can choose to pay either $2, $5 or $10 towards the photos by going to Kindo and making your donation.  Once you have paid we will email you a personalised link.  Please note this link is not sent automatically, so links may not be emailed until after the school holidays.
OTUMOETAI INTERMEDIATE SHOWCASE
Our year six students were fortunate to attend the Intermediate's Showcase performance. As always, we were wowed by the talent and excited to see some familiar faces on stage. What a great way for our students to have a glimpse of some of the exciting opportunities available to them next year.
LIBRARY
Book Character Day
There was an array of sparkles, colour and drama as our book characters paraded along the cat walk compered by Bottomley Potts and her spots (aka Miss Lambert).  Our librarians (including a set of crayons) and Mr Hantler spotted awesome book characters amongst the children and teachers. Thank you to those children and families that put in time and effort in preparation for Book Character Day.  What a wonderful way to celebrate books and the lead up to our annual Donate A Book Fair.
Donate A Book Fair
Earlier this week, our classes had the opportunity to look at the books displayed for the fair in the library.  This is a great opportunity to see the new books before they get added to our library collections.  Every year we are reminded how much our community appreciates the importance of reading as they support the Matua Donate A Book Fair!!  This year there has been a focus on non-fiction and middle school novels.  Donated books will be returned to children and family to read over the next 3 weeks.
Overdue Books
Thank you for your support in returning overdue books to school.  Every week overdue book emails are generated by our new library system to help jog memories of our busy community.  Please remember that these books can be easily renewed if your children require another couple of weeks to finish books.  It will also happen that emails are sent before some classes have had a chance to get to the library, so please don't panic.  This new system allows us to keep a regular tab on where the books are in the school and community.
JUNIOR BADMINTON
Nathan from Room 3 travelled to Palmerston North in the first week of the school holidays to play in the Junior Badminton Team Nationals as a BoP U13 rep player. He was the youngest player there. His team came 5th out of 8. Room 3 and his family are super proud of him, an impressive sporting achievement.
PTA
The Final Olympic Event – Matua School Annual Disco Thursday 12th August
Sausage Sizzle – sausages will be available from 4.30pm!
Other treats available for purchase inside including a selection of icecreams and ice blocks
Entry is $5 per child on the door – cash only – no eftpos will be available
Please BYO named water bottle – we will not be selling drinks on the night
Dress as your favourites sports star and be in with a shot at a medal!
Karen and Hayley
PTA Co-chairs
PARENTING SUPPORT
There is no doubt that parenting can be a challenge at times.  If you would like to grow as a parent or get support as you navigate a challenging time there are a number of ways to do this.  One local opportunity is Natural Parenting by Emily Legg.  For more information check out this website: 
http://naturalparentcoach.co.nz/
TERM DATES 2021
Term 3 – Monday 26th July – Friday 1st October
Term 4 – Monday 18th October – Wednesday 15th December
Term 1, 2022 – Tuesday 1st February 2022
MUSIC HUB – GUITAR LESSONS
Kid's Guitar Lessons at School 3pm Wednesdays
Joe has a couple of places available for a beginners guitar group after school each Wednesday
For more information please go to   https://musiqhub-bop.co.nz/info or Text Wayne 027 271 7685
We'll be in touch right away with any other information and enrolment details!
KIDS CAN RIDE
The senior school got lucky with the weather and have enjoyed being on their bikes for week one of the term. The Yr 5 students gained confidence on the field learning safe biking practices and road rules. The Yr 6 students extended their skills by biking on the roads in small groups. They learned about hazards to watch for and road rules which apply to everyone who uses the road. You should notice many more students on their bikes who are showing improved awareness of road rules over the next few weeks!

SPORTS
Our winter sports will start to wrap up towards the end of the month. As they do, can I remind parents that sports uniforms will need to be returned as soon as possible after their child has finished. These need to be returned washed and preferably in a named bag. I hope everyone has had an enjoyable season in whatever they have participated in.
On Thursday 5th August, our girls and boys rugby teams participated in a friendly rugby match against Pillans Point School. Both our girls and boys teams have been coached by Mr Joe Hull who has put a lot of time and effort into teaching them the skills they will need when they participate in a few of the upcoming tournaments this term. In week 3, our boys will be heading off to Arataki Park to participate in the WBOP Rugby League 9 aside tournament. Both teams will compete in a local Sevens tournament, Kakahu Pekepeke in week 8, and our girls have their Rugby Sevens tournament in week 9.
This term is a busy one for East Cluster events with our annual Winter Tournament taking place on the Friday of Week 6. This is a big event for our cluster with each of the schools in charge of organising one of the 5 sporting events taking place over the day. Our senior syndicate teachers have worked hard to trial our students for the teams and shortly a notice will come home in regards to the events happening on the day. The 5 sports in which we will compete are basketball, netball, hockey, football and rippa rugby. Our East Cluster also takes part in a Young Einstein competition which is a general knowledge based quiz with different rounds covering different topics. This event is in week 7. In week 8 our speech finalists will be heading off to Pillans Point School for the East Cluster Speech Competition. Bring it on!
I hope everyone has had an enjoyable winter season of sport. I love seeing the photos I am being sent, please keep sending them through so we can add them to our newsletter. Good luck for the remainder of the season everyone.
Stacey Sutherland
RUGBY MATCH
Our girls and boys rugby teams played against Pillans Point School on Thursday. Lots of parents & whanau came out in the rain to support our amazing teams. Both games were incredibly exciting. The girls won their game 25 – 10 and the boys lost 15 – 25. Huge congratulations to all our students and a big thank you to Joe Hull for coaching the teams.
LUNCHTIME CLUBS
There are many activities that children can get involved with at Matua School.  We have groups such as Kapa Haka and choir, alongside a large range of optional lunchtime clubs that our wonderful teachers run.  If you are interested to know what is available, we now have a page on our website that displays what is happening.  Follow
THIS LINK
to check it out.
LUNCH ORDERS – WEDNESDAY & FRIDAY
Day change to Wednesday from Term 2!
Now with two days of ezlunch each week, your kids will have a great variety of healthy and tasty school lunches.  Simply order by clicking here.
Order (or cancel) any time before 9am on the day or schedule in advance.

Order anytime before cut-off or schedule in advance. Lunch will be delivered to school at lunchtime on a Wednesday for Pita Pit or Friday for Subway.ezLunch orders are made online through your myKindo account.  You can order lunch by simply going to www.mykindo.co.nz
Click here to view the menu.
Help? Visit support.mykindo.co.nz or tel. 09-869 5200 Mon-Fri 8 am to 4 pm.

Find out more ezlunch.co.nz or mykindo.co.nz
Our School App
We have a new school app to keep you up to date with events and notifications. Click on the button below to check it out.
Setting up with Kindo
Kindo is our new prefered payment and permission system. To help you learn how it works, we've added their new help sheet and video. We hope it helps.