Heron Herald Term 3, Week 4, 2022
Matua School is proudly supported by…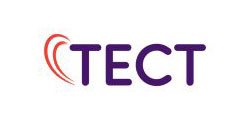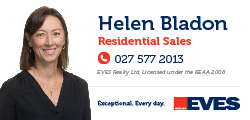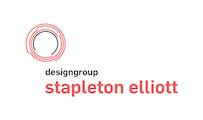 Kia ora koutou,
Last Monday was a massive day at Matua School, with 540 children boarding 11 buses and travelling to Mauao, Mount Maunganui.  Once we arrived, the children divided up into Syndicate teams to explore Mauao and Moturiki Island (Leisure Island).  With our Senior Team tramping to the top and our other teams exploring other tracks on the maunga, the place was streaming with blue uniforms!  The focus of the trip was to spark curiosity and develop wonderings about the treasure that is Mauao.  The mountain is such a valued part of our landscape which is identified in our mihi and sung about in waiata.  So we wanted to consider why it is so important and what is being done to protect it.  This is all part of our Social Sciences and Histories Curriculum, which will continue to be the focus through Term 3.
We were thankful to have a group joining us from Ngati Ranginui.  Along with our kaumatua, Des Tata the group shared stories from local history that are connected to Mauao and also back to Matua.  We were thrilled to receive feedback from the Ngati Ranginui team and the bus company about the quality of the trip, the engagement of the students and the professionalism of our teachers.
We'd like to put a massive thanks out to all those parents and whānau who were able to support on the day.  It was a big undertaking and one that could not have happened without you.
Click on the video below to see a range of photos from the day.
Returning to school following illness
With COVID now part of daily life, guidelines around when to keep children home from school can get confusing.  The Ministry of Health has recently updated the winter wellness guidance for parents, caregivers and whānau to reflect the following points:
If a child has been unwell with a respiratory illness

other

than COVID-19, they can return to school 24 hours after they have significantly improved and are behaving/eating normally.
Following vomiting or diarrhoea, a child should be symptom-free for 48 hours before they can return.
AFTER being sick, when a child still has a runny nose or dry cough

without

any other symptoms such as a fever, vomiting or diarrhoea, they are unlikely to be infectious and can be considered well enough to attend school.
Senior Speech Competition
PTA Meeting - In The Staffroom at 3:00pm
Tauranga Choir Festival Performance
East Cluster Winter Tournament
KIDS CAN RIDE
Our senior students took part in the 'Kids Can Ride' program. They learnt how to keep themselves safe while out and about on their bikes and road safety & awareness.
MYSTERY BUS TOUR
What an amazing day at The Mount last Monday, for our 'Mystery Bus Tour'.
The students learnt so much about the history of Mauao, Leisure Island and the surrounding area. For some of our students, it was the first time they had walked to the top of The Mount.
Huge thanks to all our parents that volunteered to help on the day. We really appreciate your time and effort.
SPORT
Wow, it's been a while since I've caught everyone up on all the wonderful sport that has been happening at Matua School recently.
The start of Term 3 has seen 2 new tournaments added to the sport calendar. One for netball and one for hockey. Our netball girls have been lucky to have their tournaments on beautiful blue sky days and some excellent games being played. Unfortunately for our Year 3&4 hockey players their day was postponed for the same day as our whole school bus trip so they were unable to attend. Our Year 5&6 teams however were able to play in the drizzly rain on Tuesday. Congratulations to all our teams who played so well and demonstrated such great Matua sportsmanship. I hear there were some fantastic wins on the day.
Recently, Mr Hull organised a rugby exchange with Pillans Point School. On Thursday 4th August our girls and boys rugby teams played some great games of rugby. Unfortunately both our teams were defeated however these were great warm up games for the upcoming rugby games this term. In week 6 of this term we have our annual Kakahu Pekepeke Rugby 7's Tournament at Mitchell Park and in week 10 we have the Girls Rugby 7's Tournament.
In week 8 of this term we have our annual East Cluster Winter Tournament where our senior students compete against the other 5 schools in our cluster in basketball, hockey, netball, football and rippa rugby. Those students who do not attend will participate in an alternative programme for the day. This is a super fun day and a great way for the schools in our cluster to mix and mingle. Training for this day will be underway from next week.
As our winter sports start to wrap up for the season can I please remind people to get their sports fees paid ASAP and have their uniforms returned shortly after finishing. I spend a lot of my time chasing uniforms to be returned and sports fees to be paid. Thanks in advance for your cooperation.
Enjoy those last few weeks of Saturday morning winter sport. Hopefully the weather plays nicely so our teams can finish on a high!
Thanks everyone,
Stacey Sutherland
SCHOOL HOURS
A friendly reminder that school is not open until 8.30am. If you require childcare before these hours, please contact SKIDS either by email – matua@skids.co.nz, phone – 027 586 0408, or book online – www.skids.co.nz/Matua.
FUN FIRST FOOTBALL
Fun First Football are back with their awesome Programme at Matua Primary in Term 4 every Thursday after school on our School Field for kids aged 4-9yrs old! To join, or for a Free Trial, go to https://funfirstfootball.co.nz
LUNCH ORDERS – EVERY FRIDAY
Lunch orders are available for delivery to Matua School each Friday.
We have two options available – The Matua Cafe and Subway
SUBWAY
Simply order your SUBWAY lunch online through you myKindo account by CLICKING HERE
Order (or cancel) any time before 9:00am on the day or schedule in advance.
Help? Visit support.mykindo.co.nz or call 09-869 5200 Mon-Fri, 8:00am to 4:00pm.
MATUA CAFE & EATERY
For Friday lunches from the Matua Cafe, place your order at the Cafe before 9:30am.  Orders will be delivered to school and handed out at the hall entrance at lunchtime.
To view the Matua Cafe & Eatery MENU, follow THIS LINK
TERM DATES 2022
Term 1, 2022 – Tuesday 1st February 2022 – Wednesday 13th April
Term 2, 2022 – Monday 2nd May – Friday 8th July
Term 3, 2022 – Monday 25th July – Friday 30th September
Term 4, 2022 – Monday 17th October – Thursday 15th December (12:30pm finish)
First Day of School 2023 – Tuesday 31st January
Our School App
We have a school app to keep you up to date with events and notifications. Click on the button below to check it out.
Setting up with Kindo
Kindo is our prefered payments system. To help you learn how it works, we've added their new help sheet and video. We hope it helps.