Heron Herald Term 3, Week 4, 2023
Matua School is proudly supported by…
Kia ora koutou,
Over the last two weeks, we have enjoyed welcoming whānau into the school for our second Literacy Tour and Out of this World Learning Showcase.  Thank you to everyone who was able to make it along to one of these events.  The Learning Showcase was a fantastic opportunity for our children to share some of their learning with their most important audience – family.  We loved seeing children and family discussing learning that had happened or sharing in a learning activity together on the day.  The children were so proud to have you visit, and we trust that it was a positive experience for all involved.  Our second Literacy Tour was an opportunity for parents to walk through a number of junior classrooms to observe literacy learning in action.  This was followed by a discussion with teachers and school leaders about what was observed and how it fits within the wider literacy programme.
TUI TALKS HAS LAUNCHED
This week we see the launch of the very first Matua School podcast episode by our Tui Talks podcasting group.
The theme of Episode 1 is FRIENDSHIP.  Please follow the link below to listen, and subscribe to our Tui Talks SPOTIFY channel for future episodes.
A big congratulations to the group for getting this up and running. There has been a lot of work done behind the scenes to get here, and we look forward to sharing many more episodes with you in the future.
CONNECTED COMMUNITY
Getting feedback from our community highlighting things that are going well or helping identify things to be improved is valuable to us.  Extra short polls or surveys will be included in our newsletter occasionally.  It would be fantastic if you could share your thoughts to help us make Matua School an excellent place for children to learn.
RUGBY EXCHANGE
Our senior girls and boys rugby teams played Pillans Point School this week. It's was a huge success as was the shared lunch after the game!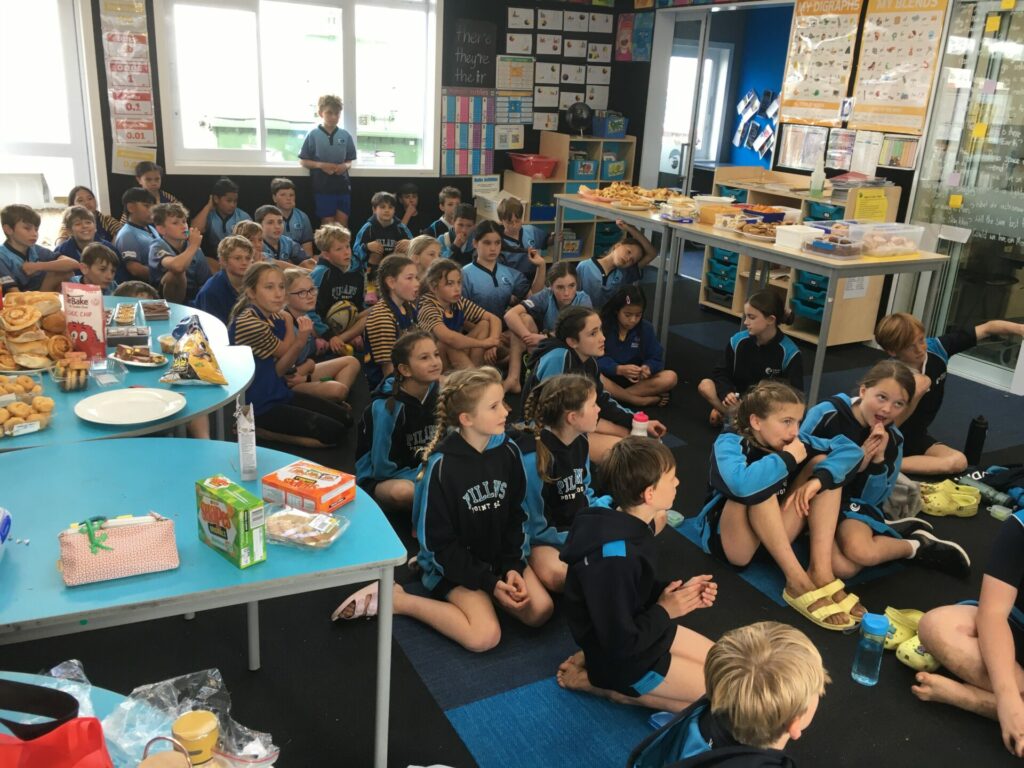 VISITOR FOR ROOM 18
Room 18 had a surprise visitor last week who caused a great deal of excitement.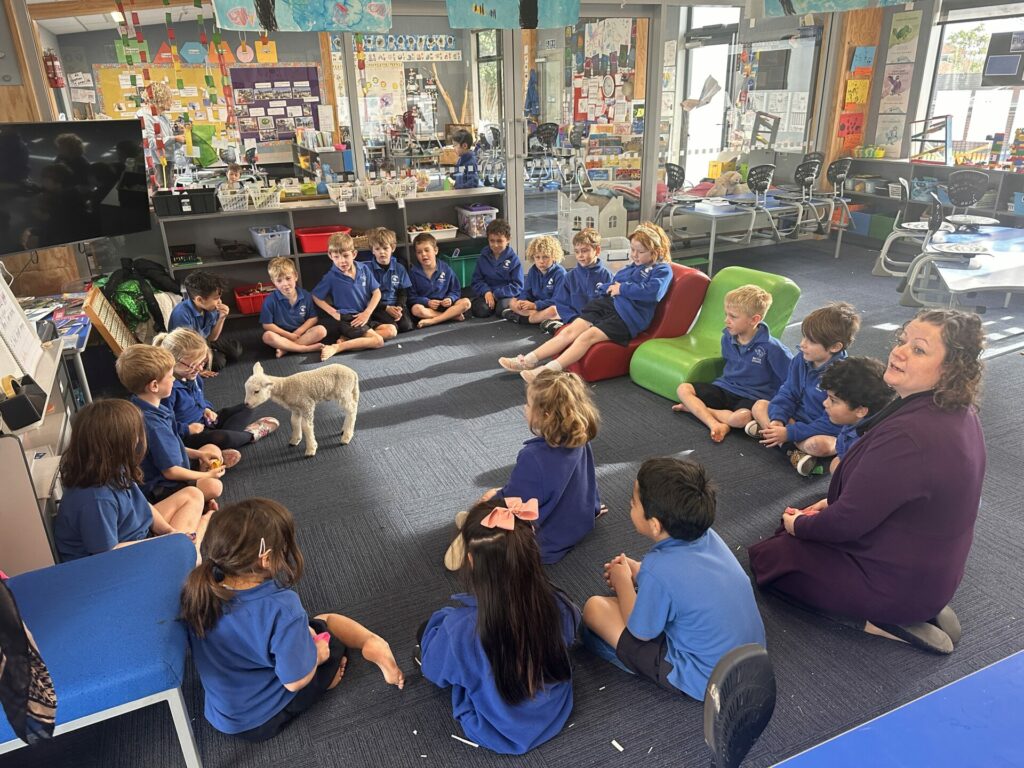 MOBILE DENTAL CLINIC
The Mobile Dental unit is onsite with us from: Monday 17 July 2023  to: Friday 18 August 2023
Please see the message below from the Dental Team, with regards to children being seen.
Our Dental Team will be seeing the most overdue tamariki during this visit, and whānau will receive notification of an appointment for a dental check.
When you receive notification, please contact the team to update any contact details or changes in medical history or permissions for examination and dental x-rays.
We will aim to coordinate appointments with class teaching programmes and school activities.
Current service demands and delays weigh heavily on our teams and your kindness and support is appreciated at this time.
If you have any queries or urgent dental concerns, contact 075766752 for further help and advice.
MATUA PTA
 The Matua PTA Quiz night is coming up fast and we're looking for sponsors and auction items!
There are plenty of sponsorship options available – or we can tailor one for you. Do you have an interesting item or experience you'd like to donate to the evening?
Get in touch with the PTA via messenger or email them on matuapta@gmail.com,  and help make this event a success!
NEW ENROLMENTS
If your child is due to start school before the end of the year, we ask that you please go onto the Matua School website and complete the 'Intention to Enrol' form.
We are forward planning for teaching spaces and teachers, and need to know who is starting with us as soon as possible.
Link for the 'Intention to Enrol' form here 
SPORT
Our annual rugby exchange with Pillans Point School took place this week with our girls and boys teams taking to the field. Both teams played really well and afterwards shared kai with our opponents.
The Matua Heron's and the Matua Tui's netball teams have participated in a fun day tournament on probably one of the coldest days of the year so far. Luckily both teams were able to avoid the rain and play some great netball. Well done girls!
Next week our Year 3&4 hockey teams will be participating in a festival fun day. Fingers crossed we have some great weather lined up!
Our East Cluster Young Einstein teams have been selected and all participants have had their permission notices handed out. If they could please be returned as soon as possible that would be greatly appreciated.
With only a few weeks left of the winter sport season can I please remind everyone to wash and return their uniforms shortly after finishing. Sports fees need to be paid to ensure your child will be named in a sports team for Term 4.
Ka pai to all our players, coaches, managers and supporters on a successful winter sport season at Matua!
Nga mihi
Stacey Sutherland
'Inspace Joinery is a reliable and skilled carpentry company that offers quality services for kitchen and home joinery projects. With their attention to detail and commitment to customer satisfaction, they can turn any space into a work of art. Contact them today to discuss your renovation ideas. Visit our Showroom at
301 Maunganui Rd, Mt Maunganui.'
SCHOOL HOURS
A friendly reminder that school is not open until 8.30am. If you require childcare before these hours, please contact SKIDS either by email – matua@skids.co.nz, phone – 027 586 0408, or book online – www.skids.co.nz/Matua.
YUMMY STICKERS
2023 has already thrown us all some tough challenges, but together we will get through it.
Our orchards like many other growers in Hawkes Bay and Gisborne, have been badly affected by the recent cyclone.  Yummy are fortunate to have orchards spread widely across the Bay, which has meant some of our orchards have been completely devastated but some have survived.  It has been a tricky time for sure, but we are managing to pick the majority of our crop this season, so that's some good news
The other good news is, we will push on with the Yummy School Sticker Promo again this year.  This is something we really value being part of, and I'm sure schools will value free sports gear even more  this year.  Even in these tough times, it's great to be part of a community and give back to schools and kids, so thanks for being part of this promotion 26 years on!
You can start collecting anytime now (if you haven't already started), and some more good news – we will be switching over to compostable stickers in the next few months
LUNCH ORDERS – EVERY FRIDAY
Lunch orders are available for delivery to Matua School each Friday.
SUBWAY
Simply order your SUBWAY lunch online through you myKindo account by CLICKING HERE
Order (or cancel) any time before 9:00am on the day or schedule in advance.
Help? Visit support.mykindo.co.nz or call 09-869 5200 Mon-Fri, 8:00am to 4:00pm.
TERM DATES 2023
TERM 2 – Wednesday 26th April – Friday 30th June.
Anzac Day – Tuesday 25th April
King's Birthday – Monday 5th June
Learner Conferences – Friday 23rd June (School Closed).
TERM 3 – Monday 17th July – Friday 22nd September.
Term 4 – Monday 9th October –
Labour Day – Monday 23rd October
Last Day of School – Friday 15th December at 12.30pm
Term 1, 2024 – Wednesday 7th February 2024
Our School App
We have a school app to keep you up to date with events and notifications. Click on the button below to check it out.
Setting up with Kindo
Kindo is our prefered payments system. To help you learn how it works, we've added their new help sheet and video. We hope it helps.