Heron Herald Term 3, Week 5, 2020
Matua School is proudly supported by…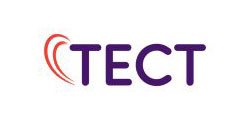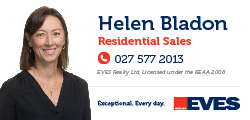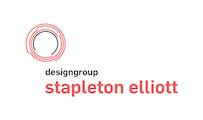 FROM THE PRINCIPAL'S LAPTOP
Kia ora koutou,
This week we have appointed Miss Sara Lambert as a new Deputy Principal at Matua School.  Sara is currently teaching in Room 17 and will commence this new position at the start of Term 4.  We are thrilled to have Sara joining the Senior Leadership Team and am sure you will join us in congratulating her on this promotion.
Last week we said goodbye to Mrs Millar who is now on maternity leave.  This week we welcome Miss Laura Thompson to Room 12 and Matua School.  Laura is an experienced teacher who has returned home to Tauranga after working in the UK for the past two years.  She is musical, loves the outdoors and comes to Matua School with a passion for seeing children having the opportunity to learn in an engaging and meaningful environment.  We are excited to have Laura on board and trust that she will feel welcomed as she joins the Matua team.
We really appreciate the flexibility that the community is showing while we are at Alert Level 2.  School life is not too different for students, with the exception of events like assembly and a few out of school activities being impacted.  We appreciate the efforts that parents are making to stay off site where possible and for signing in using the Skool Loop app when you do enter the site.  Here's to a quick return to Level 1.  Please note that the QR codes shown on the Skool Loop sign are not the same as the code used for the COVID Tracing app.  We have QR codes for the national tracing app at the school office and with an increasing number of people now using it, we will distribute more of those around the school.  However please note that visitors to the site are required to sign into our Skool Loop system while at Alert Level 2.
We have recently updated the 'Our People' page of the school website.  If you visit you will find new photos of the Matua team which have been taken by Carters Photographics.  Thank you to Matt Dunn and the crew for supporting the school in this way.
Nga mihi,
Marcus Norrish
Principal
CALENDAR ART
Classes have been working hard and are so proud of the beautiful Calendar Art they are creating.  Teachers will soon be sharing the artwork with you via Seesaw.  When all classes are ready to go we will let you know how to order calendars and other great items with the artwork printed on it.
LUNCHTIME BIKE RIDES
Mrs Bartley has kicked off a Seniors lunchtime bike ride.  This is a fun opportunity to get out and explore our local environment, burn off some energy and have fun on bikes!  A special thanks to Elizabeth (parent volunteer) who came along to support.  If you are available to be a parent help with this group on a Friday please let Mrs Bartley know by emailing kimb@matua.school.nz. Thanks for being awesome Mrs Bartley and making this happen!
ALERT LEVEL 2 ASSEMBLIES
While we are at Alert Level 2, we are still working hard on looking for ways to celebrate as a community.  Last week we held our assembly on the turf.  The sun was out and so it was great to sit together, sing and celebrate wonderful Matua Learners with awards.  We also farewelled Mrs Millar who has now started her maternity leave.
TERM DATES 2020
Term 3 – Monday 20th July – Friday 25th September
Term 4 – Monday 12th October – Wednesday 16th December
Term 1, 2021 – First Day: Tuesday 2nd February 2021
Our School App
We have a new school app to keep you up to date with events and notifications. Click on the button below to check it out.
Setting up with Kindo
Kindo is our new prefered payment and permission system. To help you learn how it works, we've added their new help sheet and video. We hope it helps.