Heron Herald Term 3, Week 6, 2022
Matua School is proudly supported by…
Kia ora koutou,
On Thursday night, the Matua Choir performed at the Tauranga Primary Schools Music Festival, held at Baycourt Theatre.  I think it's fair to say that Matua students were a highlight of the night, with the group absolutely smashing two songs and several students featuring in solo performances.  We were also proud to see Olive and Daniel MC the evening so well.  Thanks to Mr Hantler for leading and inspiring the choir and to Mrs Matthews for supporting.
We look forward to many more opportunities for our performing arts groups to perform now that COVID restrictions are lifting.    Please enjoy the video below of the two Matua performances.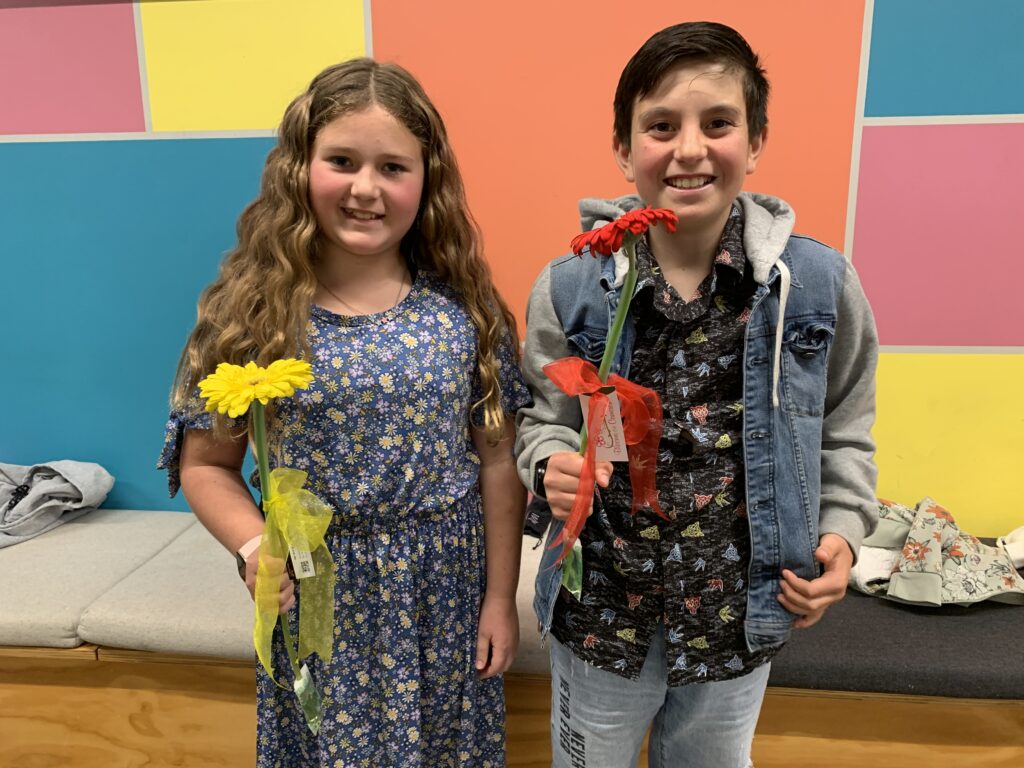 Board of Trustees Elections
Voting is currently underway for the Board of Trustees Election, with polling closing at midday on Wednesday, 7th September 2020.  Five candidates are standing for three places, so please take the time to have your say.  CES has been contracted to run the elections on our behalf.  You will have received voting information via email.  We appreciate the willingness of parents to stand for the Board and thank those who put their names forward.
Approved Candidates:
Kim Bevins
Nikki Gardyne
Fiona Lavin
Amy Prouse
Nicholas Smith
A bio for each candidate is available through the information provided by CES.
Girls Rugby - Pongakawa School
East Cluster Winter Tournament
School Visit to Otumoetai Pa
East Cluster Speech Competition
Labour Day - Public Holiday
Monday 24th October
(School Closed)
SEVEN'S RUGBY
Congratulations to our Boy's Sevens Rugby Team who competed at the local inter-school competition this week.  It was great to see the boys show great teamwork, rugby skills and positive Matua attitudes!  Thanks for representing so well.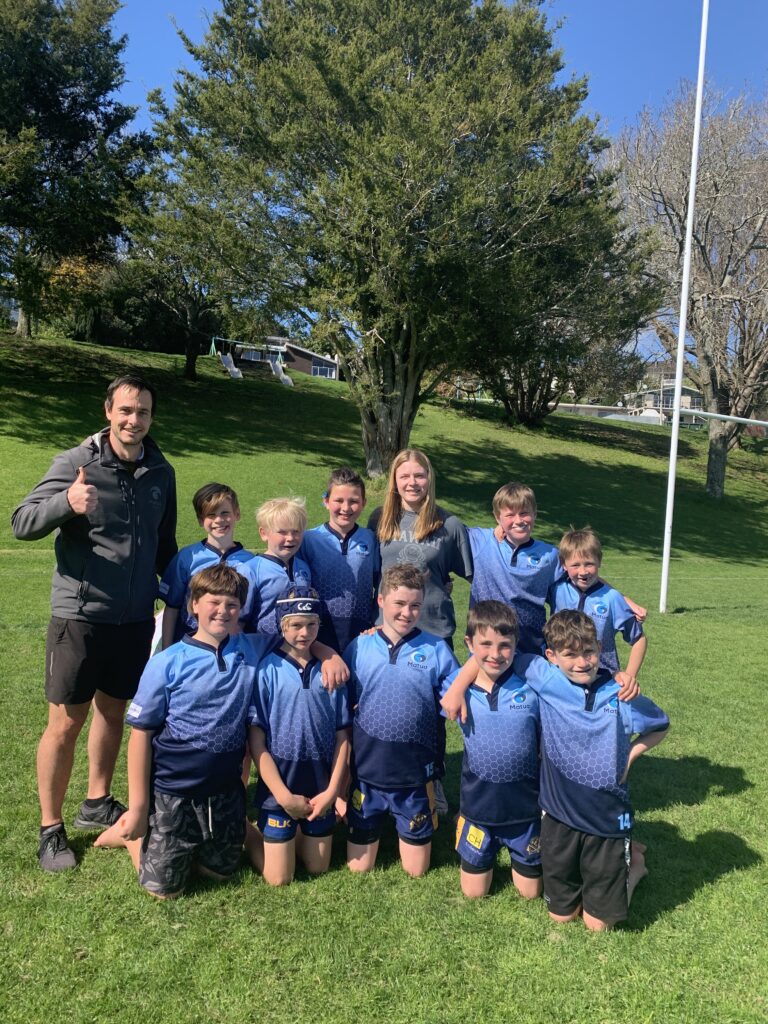 MIDDLE SCHOOL TENNIS
While the weather is fine Year 4 students have been enjoying tennis sessions with Paul Bell from the Otumoetai Tennis club. While the Year 4s are refining their racquet and ball skills, Year 3 students are developing their balance and coordination skills with skipping rotations. Both long and short rope jumping skills are much improved and the children all love getting these new skills a go.
GARDEN TO TABLE
Garden To Table has still managed to go ahead, even though they haven't had use of the hall kitchen.
This week the students made fruit kebabs and pikelets using the electric frypan.
SPORT
That's almost a wrap for our Winter Sports with only one game left for our senior netball and basketball teams. As one season ends, another begins. Registrations for our Term 4 Spring Sports are now open. You can find the registrations on our school website under the "student life – sports" tab. Registrations will also be linked via our school Facebook page.
As our winter sports season is ending can I please ask that all sports uniforms are washed and returned as soon as possible. Sports fee's that have yet to be paid will be sent one further reminder. From there they will be added to your child's account on Kindo. If your fees are not paid your child will not be able to play for a school team until the bill has been settled.
This week our school hockey teams had a bake sale to raise funds for new hockey goals for our school turf. All our hockey teams were involved with this fantastic initiative organised by our great coaches and managers. This was a great success with the overall amount raised being $1141.10 Thank you to all our hockey players and parents who put in time and effort to make this event a success.
More hockey success – our Matua Bue Sticks hockey team were awarded the Most Improved Mini Sticks team for 2022. Well done to our budding hockey players. This team is made up of all year 3 players, most of whom played Funsticks as year 1&2 students. Our two year 5 teams – the Matua Strikers and the Matua Challengers played their final game against each other this season which resulted in a Matua 1st and 2nd finish. Well done everyone!
A massive shout out to all our volunteer coaches, managers and umpires. Without you, all our teams would not be able to participate in these competitions. THANK YOU!!
Nga mihi nui,
Stacey Sutherland
SCHOOL HOURS
A friendly reminder that school is not open until 8.30am. If you require childcare before these hours, please contact SKIDS either by email – matua@skids.co.nz, phone – 027 586 0408, or book online – www.skids.co.nz/Matua.
FUN FIRST FOOTBALL
Fun First Football are back with their awesome Programme at Matua Primary in Term 4 every Thursday after school on our School Field for kids aged 4-9yrs old! To join, or for a Free Trial, go to https://funfirstfootball.co.nz
LUNCH ORDERS – EVERY FRIDAY
Lunch orders are available for delivery to Matua School each Friday.
We have two options available – The Matua Cafe and Subway
SUBWAY
Simply order your SUBWAY lunch online through you myKindo account by CLICKING HERE
Order (or cancel) any time before 9:00am on the day or schedule in advance.
Help? Visit support.mykindo.co.nz or call 09-869 5200 Mon-Fri, 8:00am to 4:00pm.
MATUA CAFE & EATERY
For Friday lunches from the Matua Cafe, place your order at the Cafe before 9:30am.  Orders will be delivered to school and handed out at the hall entrance at lunchtime.
To view the Matua Cafe & Eatery MENU, follow THIS LINK
TERM DATES 2022
Term 1, 2022 – Tuesday 1st February 2022 – Wednesday 13th April
Term 2, 2022 – Monday 2nd May – Friday 8th July
Term 3, 2022 – Monday 25th July – Friday 30th September
Term 4, 2022 – Monday 17th October – Thursday 15th December (12:30pm finish)
First Day of School 2023 – Tuesday 31st January
Our School App
We have a school app to keep you up to date with events and notifications. Click on the button below to check it out.
Setting up with Kindo
Kindo is our prefered payments system. To help you learn how it works, we've added their new help sheet and video. We hope it helps.