Heron Herald Term 3, Week 6, 2023
Matua School is proudly supported by…
Kia ora koutou,
Today, it is with mixed emotions that we farewell our Deputy Principal, Sara Lambert, as she heads off on maternity leave. Over the past five years, Sara has been an integral part of the Matua team, and more recently, a valuable member of our Senior Leadership Team. Her quality leadership has greatly influenced the quality of teaching and learning within our Kura, leaving a lasting impact on every classroom.
As we celebrate this exciting next season in life with Sara, we wish her many blessings and look forward to her return in late 2024.
LOLLIES & SWEET TREATS
It has been observed that lollies and sweet treats are being given out to children at school in a range of different situations.  Although these instances may seem insignificant on the surface, when we consider the cumulative effect, it becomes apparent that some children are receiving a significant amount of sugary treats. In alignment with our school's "Healthy Food" policy, which emphasises considering nutrition messages when providing food through the school, we are implementing changes regarding sweet treats.
As a school, we will ensure that lollies or sweet treats are not used as rewards. Additionally, we will ask contractors, including music teachers and tutors, to do the same.
For families, we ask that you refrain from sending food treats to school for birthday celebrations. We understand that this may represent a change for some families. However, it is important to acknowledge that classrooms often experience a series of birthdays, resulting in children regularly receiving cakes and lollipops, which may exceed the comfort level of many families. Nevertheless, we still want to recognize and celebrate birthdays, and teachers will explore alternative ways to do so within the classroom setting.
While we recognize that baking may be part of certain Food Technology activities, we encourage teachers to reflect on the frequency at which some children may be engaged in baking sweet treats.
Thanks for your support in this area.
SWEET TREAT SURVEY
Thanks to those who completed our short survey in the last newsletter, asking about School Connections and the different community engagement opportunities we have run.  It was encouraging that 90% of respondents felt that the events they attended were either 'Valuable' or 'Extremely Valuable'.  Thank you for the comments made in the survey.  We will continue to look for opportunities for parents to engage at school and reduce the barriers where possible.
This week's survey is quick feedback on our change to Sweet Treats at school.  Please follow the link below to indicate your thoughts.  Ngā mihi.
TUI TALKS – EPISODE 2
The theme of Episode 2 is SPORTS and welcomes our special guest, Mrs Sutherland.
Please follow the link below to listen, and subscribe to our Tui Talks SPOTIFY channel for future episodes.
SENSORY SPACE
We are looking to create a Sensory Space at Matua school. This space will be designed to provide a calming and engaging environment where students can explore their senses, manage their emotions, and enhance their focus.
But to make this Sensory Space a reality, we need your help!
We are reaching out to our wonderful Matua community to request donations of items that would enrich our Sensory Space. If you have any of the following items in gently-used or new condition and are willing to contribute, we would be incredibly grateful:
• Soft cushions and bean bags
• Weighted (or cosy) blankets / toys
• Comfortable couch
• Textured rug
• Hanging swing
• Fidget toys and stress balls
• Bubble tubes or sensory lighting
• Balls of wool to create sensory artwork
• Lego
Your support will play a vital role in creating an environment where all our students can thrive and learn. If you have any of these items to donate or, please contact Teresa at ht.mcclean@gmail.com or 021 544 507.
SCHOOL DONATIONS
Thank you to families that have paid the School Donation for 2023.  Your support in this area would be appreciated if you haven't done so yet.  Payment can be made via Kindo.
The Ministry of Education uses an 'equity index' to fund schools. A school's equity index number impacts several funding streams, with some schools receiving more income than others depending on the socioeconomic factors identified within their community. Schools above an identified index can also opt into a government scheme where $150 per child is paid in exchange for not seeking donations from parents. Matua School is NOT eligible for this scheme and cannot access the $80,000 other schools of a similar size receive. As a result, the Matua School Board ask parents to contribute $130 per year for each child to ensure that our tamariki have equitable access to resources, activities and learning opportunities.
Your contribution supports  :
Learning support staff
Garden to Table staffing and resources
School pool maintenance
Library books and resources
Support for school trips
Inter-school sporting events
Replacement of digital devices
Learning through play resources
Did you know?
Your donation can be claimed as a Tax Credit. Receive one-third back from the IRD at the end of the financial year!
BERRY FUN WITH SCIENCE
Room 22 were lucky enough to have the Macdiarmid Institute come into the classroom to run a science workshop with the tamariki. The workshop involved creating our very own mini solar panels using a mixture of berries. We tested the amount of energy the solar panels were collecting at the end using a special reader and the competition to get the highest reading was tough.
Thank you to the outreach programme for a wonderful workshop filled with some fabulous learning.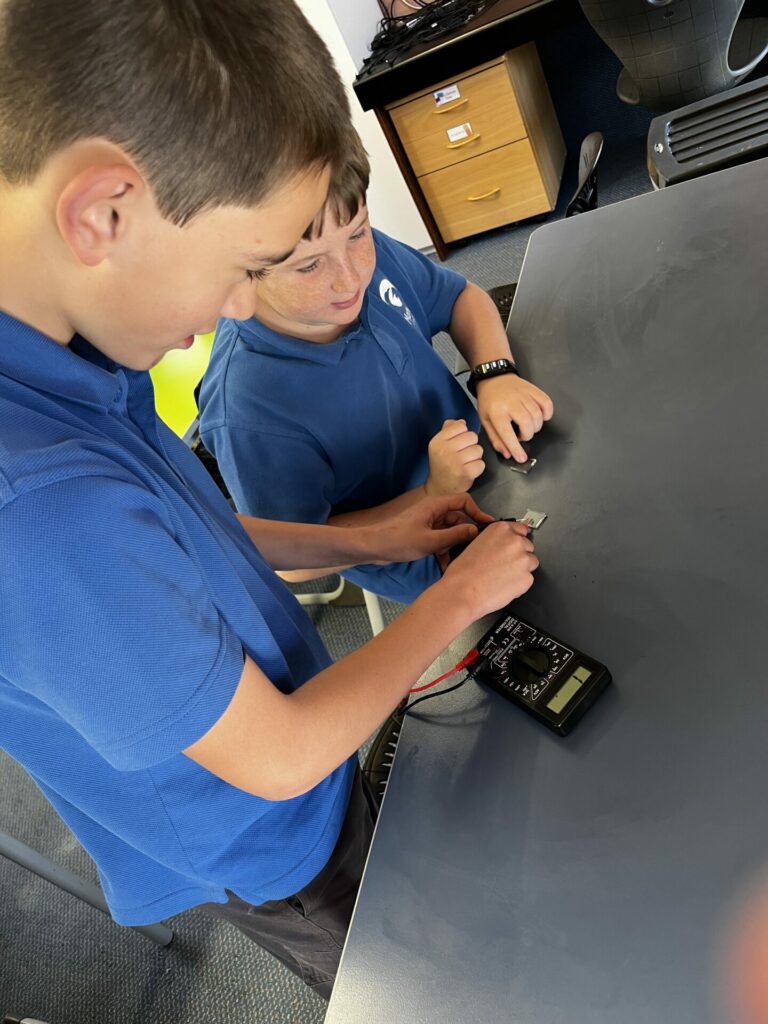 AQUATIC SURVIVAL SKILLS
This week the Rākau team had Jo and Jenna in their classes working with us to strengthen our knowledge and understanding of how to keep ourselves safe in and around water. The two sessions this term were classroom based sessions, which will be followed up with water based sessions next term, when our pool is a little warmer.
The programme is fully funded by corporate businesses and allows it to be fun in schools at no charge to the school, which is incredible!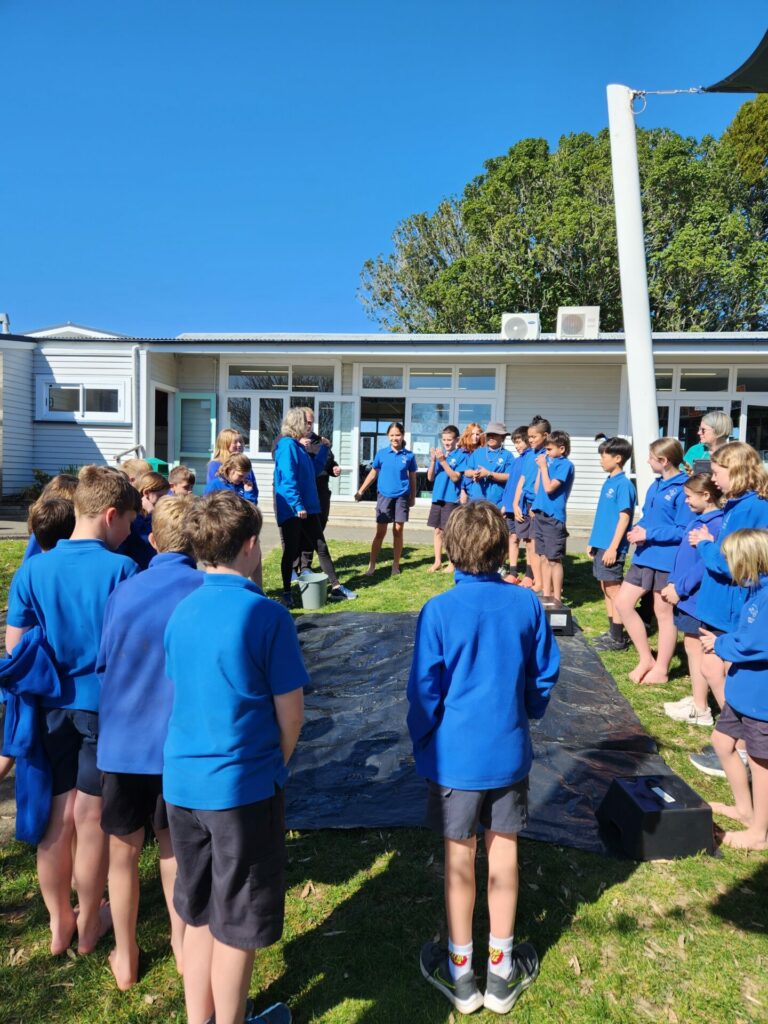 ROOM 6
Room 6 students love to write! They have crafted some wonderful stories over time; with a particular learning focus on using descriptive language and a variety of sentence styles to deliver stories that leave an impact on the reader. Here are a few extracts from a recent piece of work titled 'Castle Volcano'.
Once upon a time, there was an ancient kingdom forged on top of a perilous volcano. Grandith – a mighty sorcerer – cursed it long ago so nothing could ever destroy it, except for the one and only chimp King, Gerald. 3,000 years passed and Gerald was only 3/4 of his way through a 200-day journey to stop Grandith. As he crept onto a field of molten lava he shook with fear as the treacherous lava spewed from the top of the volcano. Nervously, Gerald crept closer. He came to a big steel gate "you shall not pass" roared a powerful voice.
By Teddy S
Feeling sweat run down my tired face, and in the boiling smoke I panted as the volcano ahead of me roared with lava. The castle shimmered with mysterious power. My feet were burned and blistered by the valley's hot rocks. All of a sudden the trees caught on fire! Flames touched leaves which turned to ash. All of a sudden a mysterious figure walked out of the twitching flames. I grabbed a branch and set it to flame to protect myself. I soon realised it was just an old man but the second he saw me clearly he grabbed a sinister orb and lifted his hand. Boulders rose up from the ground. He pointed his bony finger at me and the rocks pinned me to a burning stone by the volcano.
By Abigail M
The rumbling volcano began to bubble away with molten lava. Bob screamed at first but he wanted to prove them all wrong. It was so eerie and ancient. He could do this, he thought. Carefully, he touched the volcano. It made a weird sound. Surprisingly, a big monster came out…it was a lava monster!! The monster was red hot, big, and scary. Bob hit the monster with his sword. It was dangerous, but he did it.
By Kohl RM
KITE DAY
What a delightful day it was for the Tupu Team down at the park last Friday!
With the sun shining and a gentle breeze in the air, we took our homemade kites for a flight, remembering all we had learned about the four forces of flight.
The sound of laughter and enjoyment could be heard as we engaged in kite flying and friendly games, strengthening our friendships, building our teamwork skills, and growing team spirit.
We enjoyed eating our lunch outside along with a sausage sizzle that fueled our energy, courtesy of the generous support from Brookfield New World.
A huge thank you to all the parents who made this day possible, creating memories that will soar as high as our kites!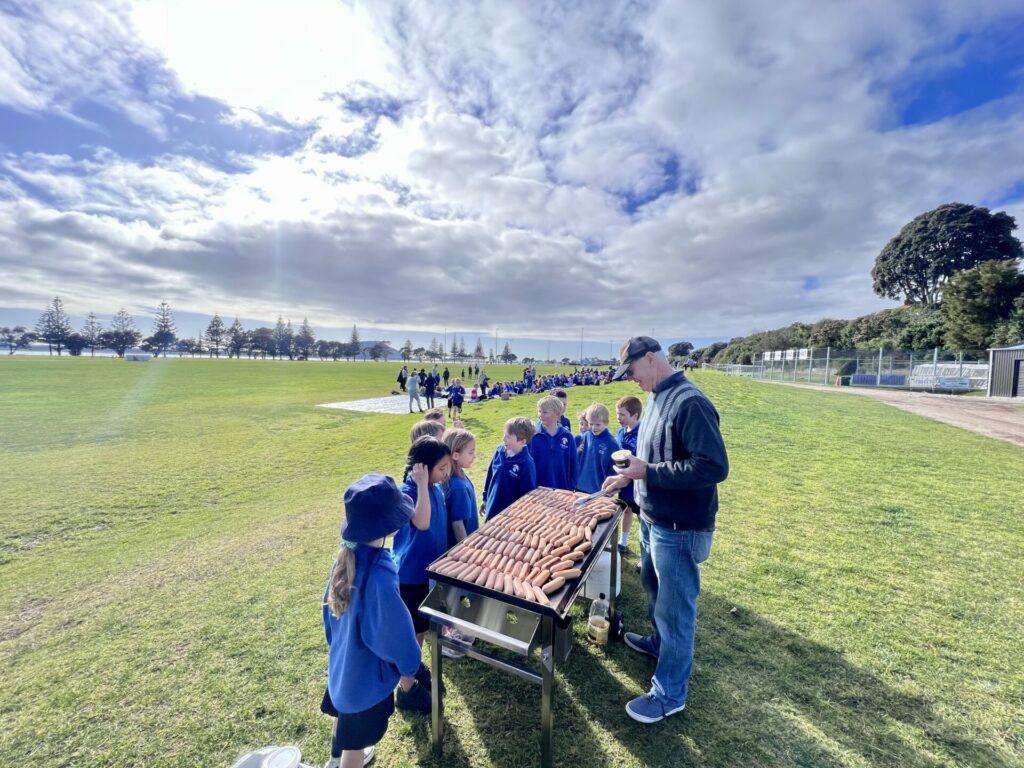 LIBRARY
Our newly trained librarians are going through their paces and enjoying their new role.  They greet children at the library door, assist with finding books as well as reading stories to the younger members of our school, helping with jigsaws and the occasional chess game as well as judging colouring competitions.  On Wednesdays, the librarians are taking the library outside along with picnic mats to share picture books with their younger followers.
IMPORTANT NEWS!  The library is closed Term 4 for building renovations.  All children's library books are being recalled from homes and classrooms Week 8 this term (starting Monday 4 September).  Thank you for your assistance with this!  During Term 4 while our students will be unable to take books home from the Matua School Library, our  teachers will continue to have access to  library books (albeit a smaller collection) for classroom use.
Scholastic Books
Scholastic Books Issue 6 has gone home to families.  Please note that the last day for online orders is Wednesday 30 August 2023.   We are hoping this earlier date will assist with online orders being distributed to families before the end of this term.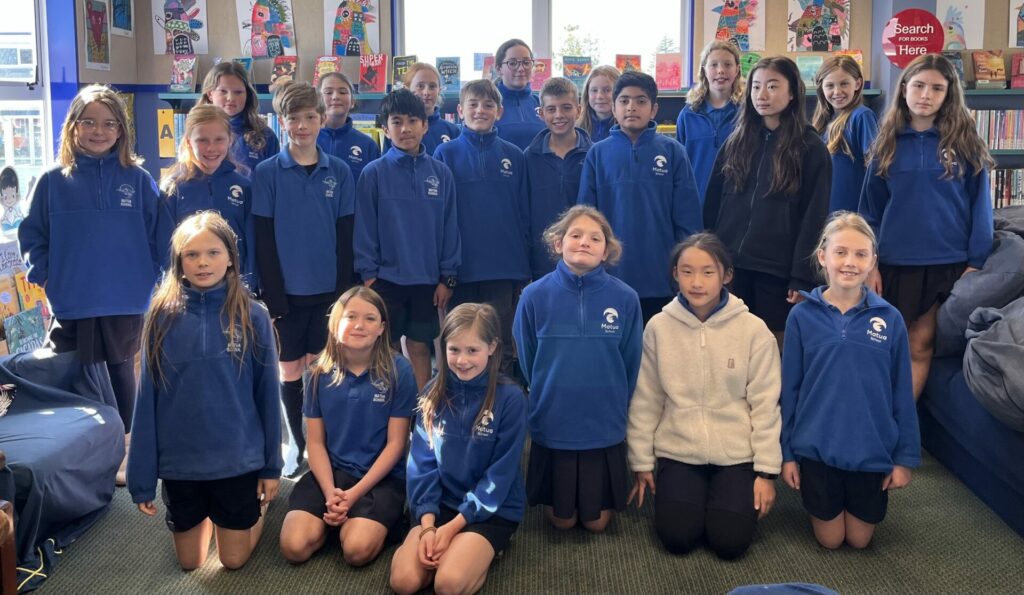 NEW ENROLMENTS
If your child is due to start school before the end of the year, we ask that you please go onto the Matua School website and complete the 'Intention to Enrol' form.
We are forward planning for teaching spaces and teachers, and need to know who is starting with us as soon as possible.
Link for the 'Intention to Enrol' form here 
SPORT
Wow, how is it week 6 of Term 3 already? This term has absolutely flown by. We have had quite a few sporting events happen over the past couple of weeks and some amazing weather to accompany them.
Mr Hull took our rugby boys to the annual Kakahu Pekepeke Rugby Tournament held at Mitchell Park in Otumoetai. The boys played some great games and showed off some awesome skills they have learnt. Well done boys on a great tournament.
All of our hockey teams have had the opportunity to participate in this year's Hockey Festivals. Teams played 5 20 minute games of hockey so needless to say they were very tired at the end of the day. Ka rawe teams.
We had three teams made up of year 5&6 students put their brains to the test in the East Cluster Young Einstein competition. After a few technical issues to start with our teams knuckled down and put their heads together to deliver some good answers. Congratulations to our Year 6 team (Harris, Jaya, Oli and Eilidh) who placed 3rd=. A good effort from all involved.
Our Rakau team will be involved in the East Cluster Winter Tournament which is happening in week 9 of this term. All teams have now been named and permission forms sent home. We do need parent helpers for this event to help look after teams, so if you are available it would be great to have you. Sports uniforms will be issued to those who need them in due course and those who already have them from winter sports will need to hold onto them for a little longer.
A quick reminder that sports fees for our winter sports are now due. These need to be paid as soon as possible to ensure your child will be registered for future sports teams. A big thanks to those who have paid already.
Saying thank you never seems enough but, thank you to all our coaches, managers and umpires who have helped our teams through this winter sports season. We can't do this without you and we are so lucky to have you. Thank you!
Stacey Sutherland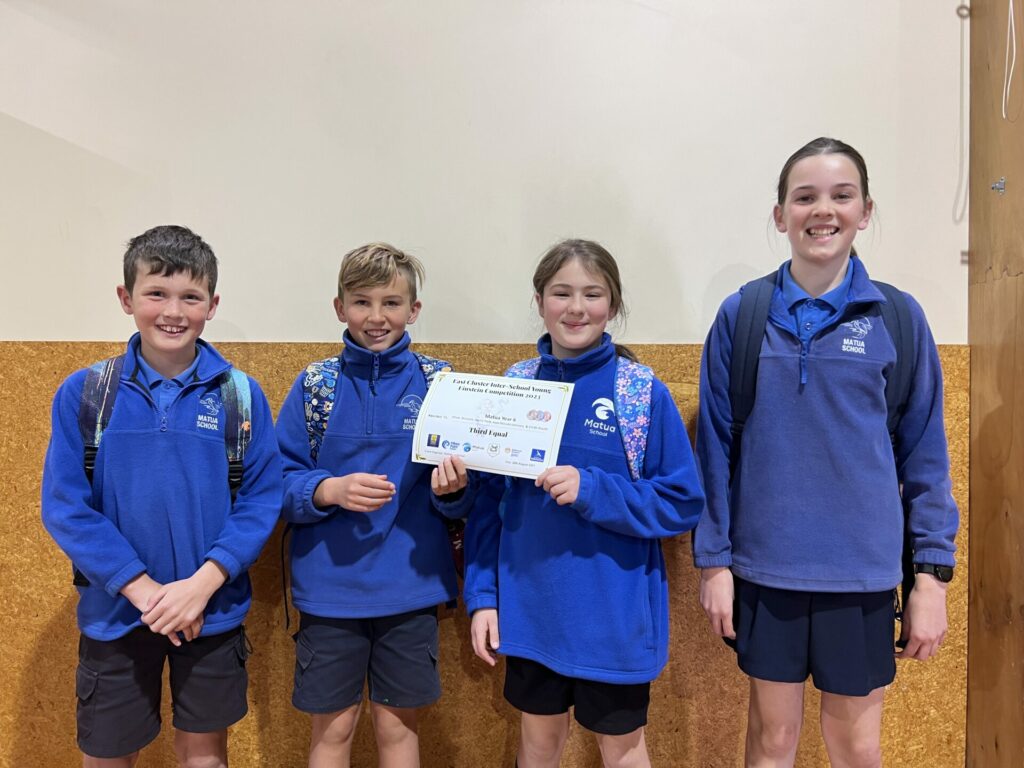 'Inspace Joinery is a reliable and skilled carpentry company that offers quality services for kitchen and home joinery projects. With their attention to detail and commitment to customer satisfaction, they can turn any space into a work of art. Contact them today to discuss your renovation ideas. Visit our Showroom at
301 Maunganui Rd, Mt Maunganui.'
SCHOOL HOURS
A friendly reminder that school is not open until 8.30am. If you require childcare before these hours, please contact SKIDS either by email – matua@skids.co.nz, phone – 027 586 0408, or book online – www.skids.co.nz/Matua.
YUMMY STICKERS
2023 has already thrown us all some tough challenges, but together we will get through it.
Our orchards like many other growers in Hawkes Bay and Gisborne, have been badly affected by the recent cyclone.  Yummy are fortunate to have orchards spread widely across the Bay, which has meant some of our orchards have been completely devastated but some have survived.  It has been a tricky time for sure, but we are managing to pick the majority of our crop this season, so that's some good news
The other good news is, we will push on with the Yummy School Sticker Promo again this year.  This is something we really value being part of, and I'm sure schools will value free sports gear even more  this year.  Even in these tough times, it's great to be part of a community and give back to schools and kids, so thanks for being part of this promotion 26 years on!
You can start collecting anytime now (if you haven't already started), and some more good news – we will be switching over to compostable stickers in the next few months
LUNCH ORDERS – EVERY FRIDAY
Lunch orders are available for delivery to Matua School each Friday.
SUBWAY
Simply order your SUBWAY lunch online through you myKindo account by CLICKING HERE
Order (or cancel) any time before 9:00am on the day or schedule in advance.
Help? Visit support.mykindo.co.nz or call 09-869 5200 Mon-Fri, 8:00am to 4:00pm.
TERM DATES 2023
TERM 2 – Wednesday 26th April – Friday 30th June.
Anzac Day – Tuesday 25th April
King's Birthday – Monday 5th June
Learner Conferences – Friday 23rd June (School Closed).
TERM 3 – Monday 17th July – Friday 22nd September.
Term 4 – Monday 9th October –
Labour Day – Monday 23rd October
Last Day of School – Friday 15th December at 12.30pm
Term 1, 2024 – Wednesday 7th February 2024
Our School App
We have a school app to keep you up to date with events and notifications. Click on the button below to check it out.
Setting up with Kindo
Kindo is our prefered payments system. To help you learn how it works, we've added their new help sheet and video. We hope it helps.
COMMUNITY NOTICES
FUSE DRUMMING
Our Matua Fuse Drumming class starts up Tuesday morning, 5th September (8.15 am till 8.45 am). We are looking for Year 2 to 4 students ideally, but will consider Year 1 and Year 5. A 9 week term of Fuse is $139, but Term 3 fee will be reduced as there will be 3 lessons from week 8 to 10. Contact me 

carl@mor.net.nz

 for more info.