Heron Herald Term 3, Week 9, 2020
Matua School is proudly supported by…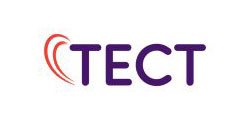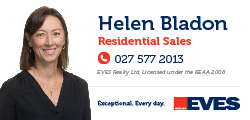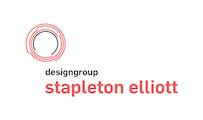 FROM THE PRINCIPAL'S LAPTOP
Kia ora koutou,
It's Te Wiki o te Reo Māori – Māori Language Week!  Throughout the week we have explored te reo and tikanga in a range of ways.  We started with a whole school visit to Otumoetai Pa on Levers Road where the school engaged in a pōwhiri welcoming new staff and students onto the historic site.  We were thrilled to have our kaumatua Des Tata with us, leading the pōwhiri and sharing stories from local history.
The week has continued with children engaging in cultural games, creating art pieces, singing waiata and expanding their te reo knowledge.  We finished off the week by returning to Otumoetai Pa where some of our Year 6's ran workshops for other students at different stations around the historic site.  We had planned to end with a school hāngi, but due to the uncertainty around COVID Alert Levels we have postponed this till next term.
Today we have had sporting teams from Otumoetai Primary and Pillans Point visiting our school.  With many inter-school events being cancelled we have worked together to create a small sports exchange day.  It's great to see our Year 5 and 6 students out competing in kiwi-tag, netball, hockey and basketball.
Nga mihi,
Marcus Norrish
Principal
Teacher Only Day - TERM 4
Tuesday 27th October
(School Closed)
Te Rā Rēhia Kapa Haka Festival
Friday 13th November
(Otumoetai Intermediate)
Leavers Assembly
Tuesday 15th December – 11:15am
LAST DAY OF TERM 4
Wednesday 16th December
(12:30pm finish)
SENIORS FORESTRY DISCOVERY TRIP
The Senior team has been enjoying some outdoor learning in the forest area of McLaren Falls Park. The programme, led by the knowledgeable Van, educated our learners about NZ native birds, and the problem of predators in the forest. Our students helped the fight against rats and possums by monitoring trap lines, placing lures in traps, and counting captures. Hopefully they have an appreciation of the extensive predator problems facing our bush, and the need to act to change this.
ICAS
Congratulations to all our 184 competitors in the 2020 ICAS competitions.
Results will be out shortly, and award winners will be presented with their certificates as soon as they arrive.
Please return any borrowed or unwanted  competition papers to Mr Reid. Parents really appreciate the chance to borrow them and prepare their children at home. Thank you.
LIBRARY
The library is open during lunchtimes from Monday to Thursday.  Our middle and senior children can return and issue books during this time while our junior children and younger minis are asked to issue and return books during class times with Teacher support.  There are numerous couches and bean bags to entice children to rest and read. Our lunchtime librarians are available to read to our younger children, help them access audio books on the computer and provide a helping hand with jigsaws and quiet board games.  Due to the popularity of the library there is a timetable found on the library door for our library activities.  Lunchtime librarians are also responsible for library book displays.  These displays are hugely popular and raise the profile of books that may remain hidden in the shelves.  The best promoters of books are children themselves.  Brody and Jordan chose two of their favourite authors Rick Riordan and Anh Do to promote.
Overdue Books
A big push is underway for overdue books.  Children have been made aware of overdue books and follow up overdue book slips will go out early next week.   The usual turnaround time for library books is two weeks, however children can renew books that they have not finished reading.   Understandably, the longer books remain outstanding the less likely they will be returned safely!
Second hand Book Sale
Books that are withdrawn from the library will be on sale next term Week 3 Friday 30 November (8am – 3.30pm).   Withdrawn books are books that we are replacing with newer copies, tired/but well-loved books as well as books that are no longer popular with the masses.  This is always an extremely hard task for any book loving librarian!  This enables our library to evolve following the interests of our community while remaining vibrant and welcoming.
These books will be on display tables within the library and children are asked to bring a silver coin to exchange for a book.  Using their coins they can also vote for a favourite book to purchase for the library.  On this day, please feel free to pop in to the library before/after school or during morning tea and lunchtime.  Classes will still be accessing the library during the school day.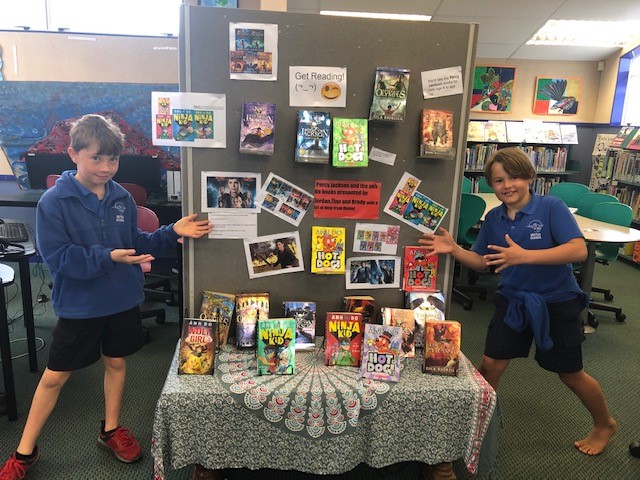 LUNCH ORDERS
ezLunch orders are made online through your myKindo account.  You can order lunch by simply going to www.mykindo.co.nz
Order anytime before cut-off or schedule in advance. Lunch will be delivered to school at lunchtime.

Click here to view the menu.
Help? Visit support.mykindo.co.nz or tel. 09-869 5200 Mon-Fri 8 am to 4 pm.

Find out more ezlunch.co.nz or mykindo.co.nz
TERM DATES 2020
Term 3 – Monday 20th July – Friday 25th September
Term 4 – Monday 12th October – Wednesday 16th December
Term 1, 2021 – First Day: Tuesday 2nd February 2021
SPORTS
TERM 4 Summer Sports Registrations Open
Please register for the sport your child is interested in. At this stage all sports are unsure of what Covid Level they will be operating under. However in the interest of getting our kids involved and ready for sport I have opened up registrations. Once you have registered I will keep you updated about that particular sport.
Weet – Bix Kids TRYathlon
Sunday 22 November 2020
Enter now and register with Matua School http://tryathlon.co.nz/locations/mount-maunganui/  Thanks to those that have already registered. We will do some TRYathlon training sessions at school in term 4, so whether your child has done one before or is brand new, now is the perfect time to give it a go. There will be tonnes of support and fun!
 Free Registrations for Term 4 Softball/T- ball
NO PLAYING FEES until the new season starts in Feb 2021!   FREE SOFTBALL for all Juniors.
We are holding two "Have a Go" days on 10th October and 17th October at 11am – 1pm at Carlton Street Reserve, Otumoetai and welcome all new players to come down and HAVE A GO.
Games for U8 T-Ball @ 9am and  U10 Primary Softball @ 9.15am Saturday mornings.
Winter Sports Wrap Up
With Covid Level 2 there has been some changes to weekend team sports.  A huge shout out to the coaches, managers, parents and students that are continuing with their sporting commitments.
In some codes like Basketball and Hockey that has meant no spectators, so a huge THANK YOU to parents for driving your child to these venues and waiting patiently whilst you can't watch.
Hockey – The last day for primary hockey is this Saturday, 19th September however if it rains on Saturday the last day will then be the following Saturday, 26th September.
The Matua challengers had another great game on Saturday winning 7-0 this week against Pongakawa, following on from a 10-2 win the week prior.
Netball – The primary school netball competition was cancelled but that hasn't stopped our young silver ferns from taking to the court for training and games. A fantastic effort has been made by those families to keep the sport alive by having Saturday games at our school court or other schools. "Ka Pai" to the netball teams and coaches!
Gymnastics – Congratulations to the students who competed in the Gymnastic Academy Inter-Schools Tumbling Championships in Hamilton earlier in the month. Matua School won the Bay of Plenty primary schools division and  Olive Thompson receiving her gold medal for winning the bronze division 
Weekend Warriors – Last weekend these Matua boys had a great time entering the boys year 4,5,6 mountain biking race at Summerhill Mountain Biking Park. Congratulations to Jaxon for coming first and Angus for placing 5th. It is run by Mountain Biking Tauranga club https://mtbtauranga.co.nz/.  They have junior and youth academy's running in Term 4 and Term 1 at Oropi and Summerhill.
CALENDAR ART
Personalised Artwork Calendars, Cards, Diaries, Mouse Mats & Sketch Pads – A School Fundraiser
Your child's art can be made into affordable Calendars, Cards, Diaries, Mouse Mats & Sketch Pads. These make perfect Christmas gifts for families and friends.
Individual online ordering information was sent home with your student yesterday. To view your child's fantastic picture and order products go to www.kidsartworks.com  and enter the unique code shown on your order form.
Orders close on 28th September.
All orders need to be placed directly with www.kidsartworks.com   – no money will be accepted at the school office. You are able to order as many items as you wish from the same picture. We hope you will take this opportunity to celebrate your child's creativity while supporting our School at the same time.
PHOTOLIFE
Photos are now uploaded and ready to view online.
The FREE DELIVERY (to school) period has been extended until Sunday the 27th September.
Photo Access Key slips have been sent home with the students . This contains your individual order code for your child and information of how to order your photos online.
Our School App
We have a new school app to keep you up to date with events and notifications. Click on the button below to check it out.
Setting up with Kindo
Kindo is our new prefered payment and permission system. To help you learn how it works, we've added their new help sheet and video. We hope it helps.