Heron Herald Term 3, Week 9, 2021
Matua School is proudly supported by…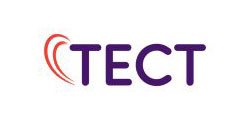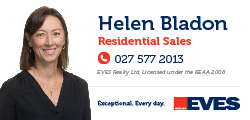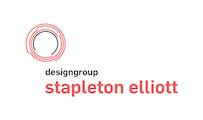 Kia ora koutou,
At the end of this term we farewell Mrs Bartley, much-loved teacher of Room 22.  Kim started as a beginning teacher at Matua School 6 years ago, and has developed into a highly skilled and effective member of the Matua team.  Learning is never boring or predictable when you are in Mrs Bartley's class.  There is always the opportunity to be creative, explore new ideas, build things and get muddy.  In her time with Matua School Kim has been instrumental in developing our local curriculum, has run lunchtime bike clubs, and led the Estuary Monitoring Project.  There is no doubt that Mrs Bartley is a passionate and skilled teacher – which is why she has been employed for the opening of a new school in Queenstown – Te Kura Whakatipu O Kawarau.  We know there is an exciting season ahead for Mrs Bartley and her family.  We wish them all the best as they move south and create a home at the base of The Remarkables!
Goodbye Mrs Bartley!
This week has been Te Wiki o Te Reo Maori  – Maori Language Week.  Students have been focusing on a range of traditional Maori stories that have significance in our local area.  Classes have learned about the stories and then looked to share them in a range of formats.  This week's online assembly is centered around this learning with classes and teams celebrating the content they have created and the experiences they have engaged with.  We have also enjoyed a whole-school visit to the Otumoetai Pa, where we held a powhiri to welcome new students and teachers to the area.
I would like to remind you that while we are at Alert Level 2, parents are asked to restrict access to the school grounds.  Children should be dropped off and picked up from the school gate.  If you have a specific event or meeting to be on site for, you need to sign in at the school office and scan the COVID Tracer App.  We appreciate your efforts with this as we all play our part in making sure we reduce the chance of spreading the virus.
Winter Tournament
Tuesday 19th October
(PPD 22nd Oct)
Young Einstein Competition
East Cluster Speech Competition
Labour Day - School Closed
Cluster Teacher Only Day - School Closed
Tuesday 26th October
(Connected to long weekend)
Last Day Of Term 4
Wednesday 15th December – 12.30pm
CONSTRUCTION CLUB
There was lots of fun to be had in construction club today. Construction club runs every Wednesday lunchtime especially for children who like to build things with Lego, Knex, and Magnetics. If you think your child would enjoy coming along to construction club please remind them that this happens every Wednesday in room six.
LIBRARY
A big thank you for students and their families who have returned library books after our latest lockdown.  Experience has shown that the longer library books are out, the harder they are to find!  Fortunately, many children also had donated books issued to them, allowing for plenty of home reading opportunities.  The last of our donated books have since been issued to students.  We have been eagerly awaiting 'new reads' but unfortunately our brand new books are sitting in warehouses in Auckland due to the city's level 3 status.
Consequently, our library focus has been on discovering/rediscovering top reads with the beautiful books we have on offer at Matua School.  Daniella and Elsa have been promoting the magical adventures of Tilly Pages, a book wanderer in the series Pages and Co. written by Anna James, as well as one of their favourite authors, Ross Welford.  His novels include, The 1000 Year Old Man, The Dog who saved the World, The Kid who came from Space and What not to do if you turn Invisible. 
The senior students have been challenged to choose books based on the synopsis or subject descriptors – to not always judge a book by its cover.   Books have been wrapped as parcels awaiting a reader willing to take a chance on a book.  Meanwhile, our younger readers will still be basing their book choice on what they interpret from the book cover, so their challenge has been identifying the titles of books from obscured pictures.  It has been wonderful to see the return of many happy faces over these last few weeks.  Our librarians have been working hard to ensure library-goers are well looked after and can enjoy the library.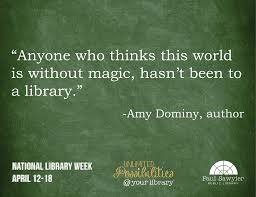 PARENTING SUPPORT
There is no doubt that parenting can be a challenge at times.  If you would like to grow as a parent or get support as you navigate a challenging time there are a number of ways to do this.  One local opportunity is Natural Parenting by Emily Legg.  For more information check out this website: 
http://naturalparentcoach.co.nz/
GOBSMACKED HOLIDAY PROGRAMME
Only 3 weeks until school holidays… eeek! Do you know what your kids will be doing? Fear not – Gobsmacked Holiday programme to the rescue! Join us October 4 – 6 (first week of school holidays) from 9 – 3pm at the Graham Young Theatre for a musical theatre extravaganza. Limited spaces so get in on the act today!
TERM DATES 2021
Term 3 – Monday 26th July – Friday 1st October
Term 4 – Monday 18th October – Wednesday 15th December
Term 1, 2022 – Tuesday 1st February 2022
MUSIC HUB – GUITAR LESSONS
Kid's Guitar Lessons at School 3pm Wednesdays
Joe has a couple of places available for a beginners guitar group after school each Wednesday
For more information please go to   https://musiqhub-bop.co.nz/info or Text Wayne 027 271 7685
We'll be in touch right away with any other information and enrolment details!
Our School App
We have a new school app to keep you up to date with events and notifications. Click on the button below to check it out.
Setting up with Kindo
Kindo is our new prefered payment and permission system. To help you learn how it works, we've added their new help sheet and video. We hope it helps.
CHILDREN'S HOLIDAY ART WORKSHOP and HOT SWIM

Once again Lynne Sinclair Taylor is running this popular workshop for ages 7 to 12. The children will have fun while learning about colour and techniques. All art supplies provided. Limited numbers. Optional warm swim at end of class.
Wed 13th October 10am to 3.30pm
Cost: $65 ($45 for additional children in family)
Where: Lynne's home studio, 15 Hartwell Place, Matua, Tauranga.
To enrol: Contact Lynne on 021 121 9864 or lynnestaylor@gmail.com by Saturday 9h October.
Lynne has been tutoring children and adults for over 25 years.