Heron Herald Term 4, Week 1 , 2019
Matua School is proudly supported by…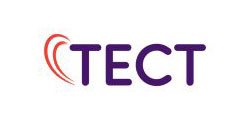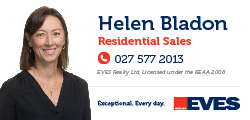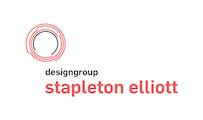 FROM THE PRINCIPAL'S LAPTOP
Kia ora Koutou
It has been a great start to Term 4 at Matua School. It is always pleasing to see enthusiastic students keen to return and share their holiday adventures.
With warmer weather on the way, it is timely to ensure all students have a suitable hat to wear for Term 4. It is also a good idea for students to bring a drink bottle.
We are excited to welcome Kathleen Williamson to the team as our part-time Sports Coordinator. Kathleen and Stacey will be sharing the role this term, with Kathleen covering the role for 2020. We are also excited to welcome Bridget Morgan as a Classroom Release Teacher, and Mikyla Hull as a release teacher and Laura Hill as our New Entrant teacher.
This term we are looking forward to our school production which is being run by Gobsmacked. It will involve all of our Year 3-6 students and is held at the Performing Arts Centre at Bethlehem College. It is sure to be an amazing performance so watch this space.
All the best for a great term ahead.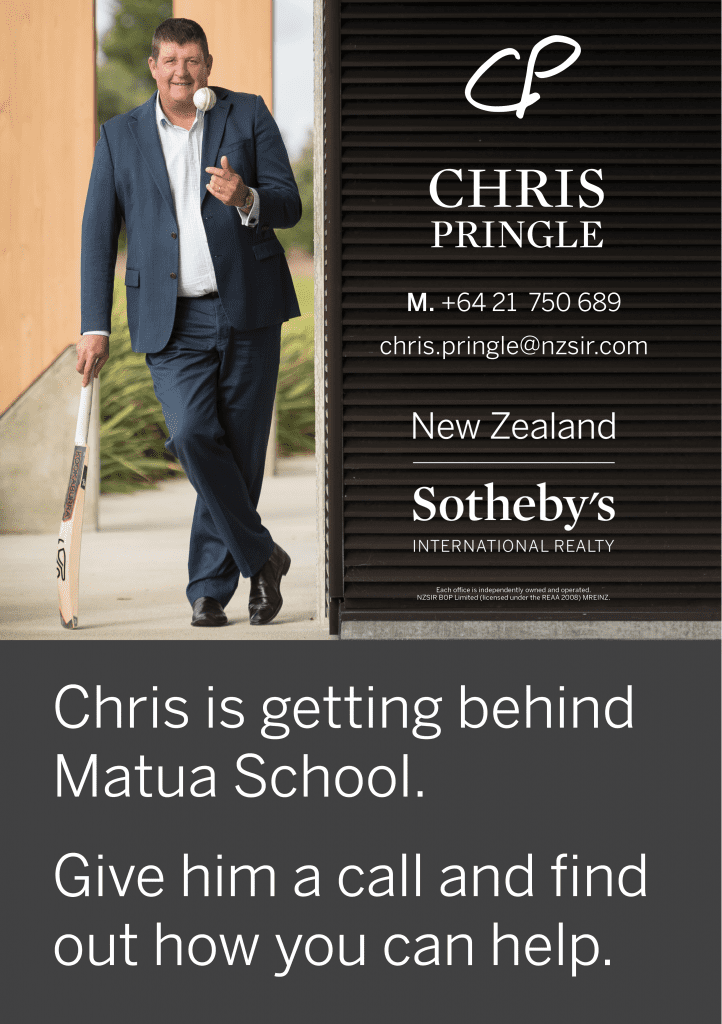 SCHOOL INFORMATION
Signing children in and out of school – If you collect your child/children early or drop them off late, please remember to sign your child in and out of school at the office. We do always need to know where our students are, in case of an emergency. This is for the safety and well being of our students.
Change of address/phone number – If you have recently moved house, changed home, work or mobile phone numbers, please could you contact the office and let us know. We can then update your students details. We need to be able to contact you in case of an emergency . Either email the office on office@matua.school.nz or phone us on 07 576 9027.
Absent Pupils – If your child is going to be absent from school for any reason, please notify the office (even if you have already let your child's teacher know). Your child's teacher might also be away sick and the office will not know. You can either send an email to office@matua.school.nz or you can phone 07 5769027 and leave a message on the absentee line. Please leave your child's name and room number, your name and the reason for their absence. If we do not hear from you, we do need to call and find out where they are. This is for the safety and well being of your child.
School Hours – We ask that children do not arrive at school before 8.15am each day. Supervision of children is provided from 8.30am each morning. The school takes no responsibility for the supervision of children in the school grounds, earlier than this.
Thank you for your co operation
SCHOOL PRODUCTION
We are very excited to be rehearsing for our school production of 'The Tale of Gilbert Clancy and the simply enormous gold nugget of Cooee Dupp'.
It

'

s a rootin tootin tale of 

a

 gold mining city

 –

 but not that much gold was found there at all 

…

but the one single giant gold nugget of Cooee Dupp.
The first newsletter has already been emailed to you all – make sure you check to see what items of costume you will need to source for your child.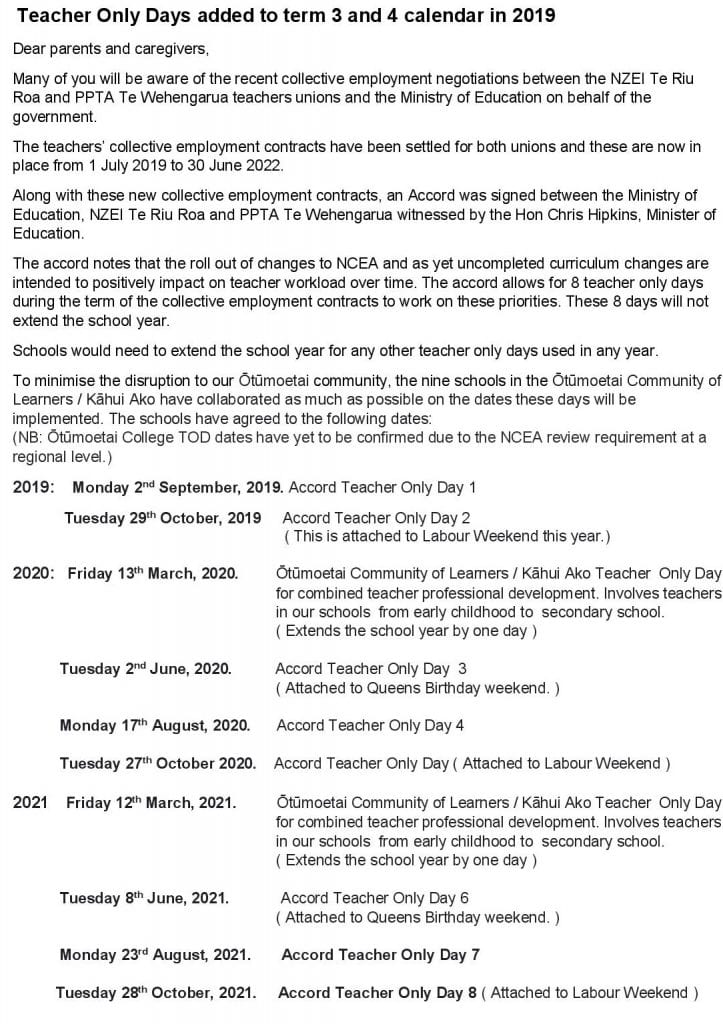 ROAD PATROL
Parent Volunteers for Morning Road Patrol
We are asking if any parents would like to help supervise our fantastic Road Patrollers either in the morning before school or at the end of the school day. It's a great chance to welcome the students and see all their smiling faces. You would need to be at school from 8:10 to help with set up. The duty finishes at 8:45.
If you can help supervise, please pop into Room 9 and see Mr Hull or email him at 
joeh@matua.school.nz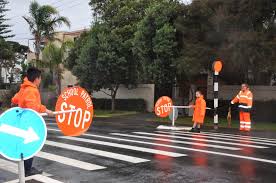 COOL BANANAS
Due to our school production, we have decided to press pause on our Cool Bananas programme until the end of the year.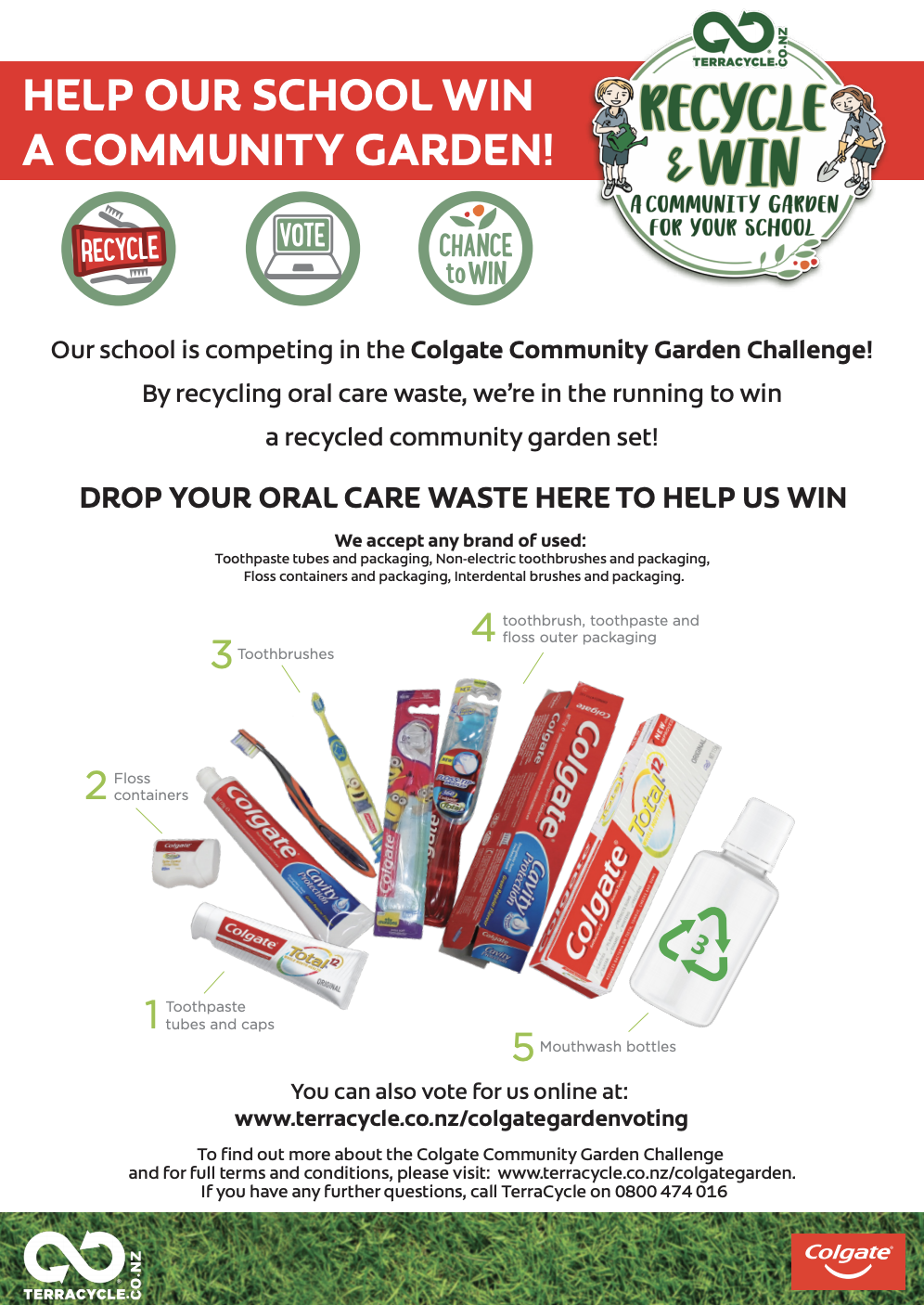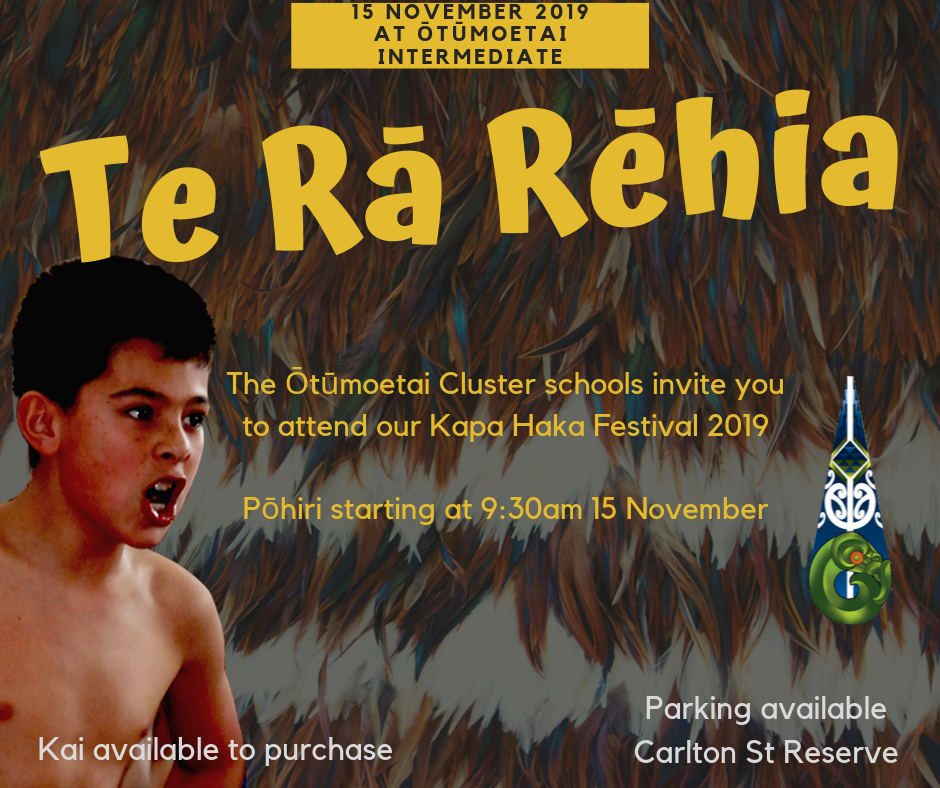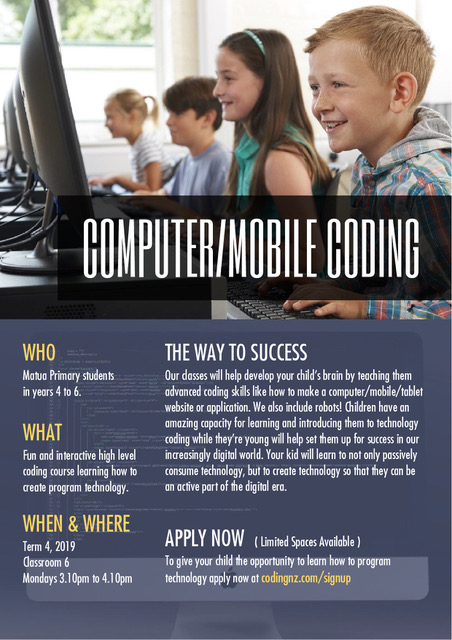 CALENDAR ART
Personalised Artwork Calendars, Cards, Diaries, Mouse Mats & Sketch Pads – A School Fundraiser
Your child's art can be made into affordable Calendars, Cards, Diaries, Mouse Mats and Sketch Pads. These make perfect Christmas gifts for family and friends.
Individual online ordering information has been sent home today.  To view your child's fantastic picture and order products go to www.kidsartworks.com and enter the unique code shown on your order form.
Orders close Tuesday 5 November at 9am.
All orders need to placed directly with www.kidsartworks.com – no money will be accepted at the school office.  You are able to order as many items as you wish from the same picture.  We hope you will take this opportunity to celebrate your child's creativity while supporting our School at the same time.

TERM DATES 2019
Term 3 – Mon 22nd July – Fri 27th September
Teacher Only Day – Monday 2nd September (School closed for instruction).
School holidays – 1st – 13th October
Term 4 – Mon 14th October – Thurs 19th December
Labour Day – Mon 28th October, school closed
ENROLMENT TERM 1 2020
If you have a child due to start with us next year, please pop into the school office and pick up an enrolment pack. We are receiving lots of new entrant enrolments and are starting to put things in place for 2020.
Our School App
We have a new school app to keep you up to date with events and notifications. Click on the button below to check it out.
Setting up with Kindo
Kindo is our new prefered payment and permission system. To help you learn how it works, we've added their new help sheet and video. We hope it helps.
SCHOOL BBQ TRAILER
MATUA SCHOOL
TRAILER BBQ FOR HIRE
Ideal for fund-raising events, catering for large crowds at home or at work.
$100 per week day
$150 for weekend
Includes 1x full gas bottle
Bond is required
For all bookings contact Matua School on 07 576 9027, after hours 021 023 60747.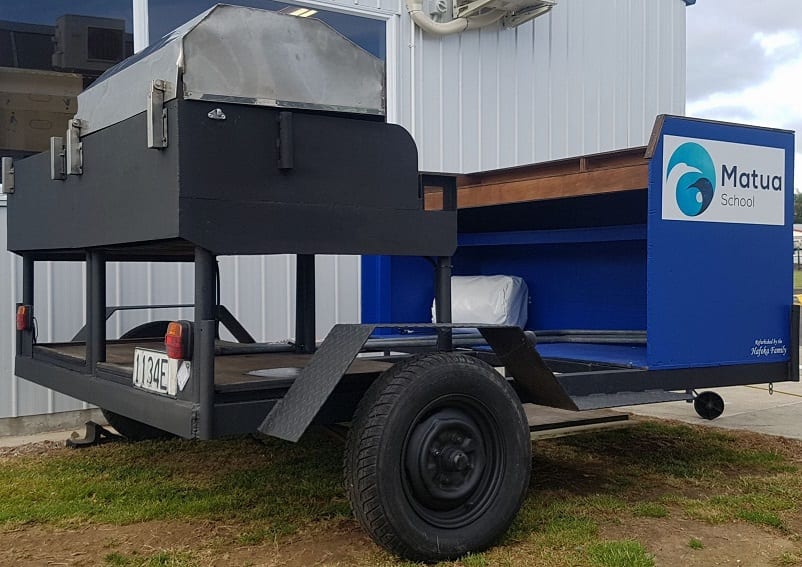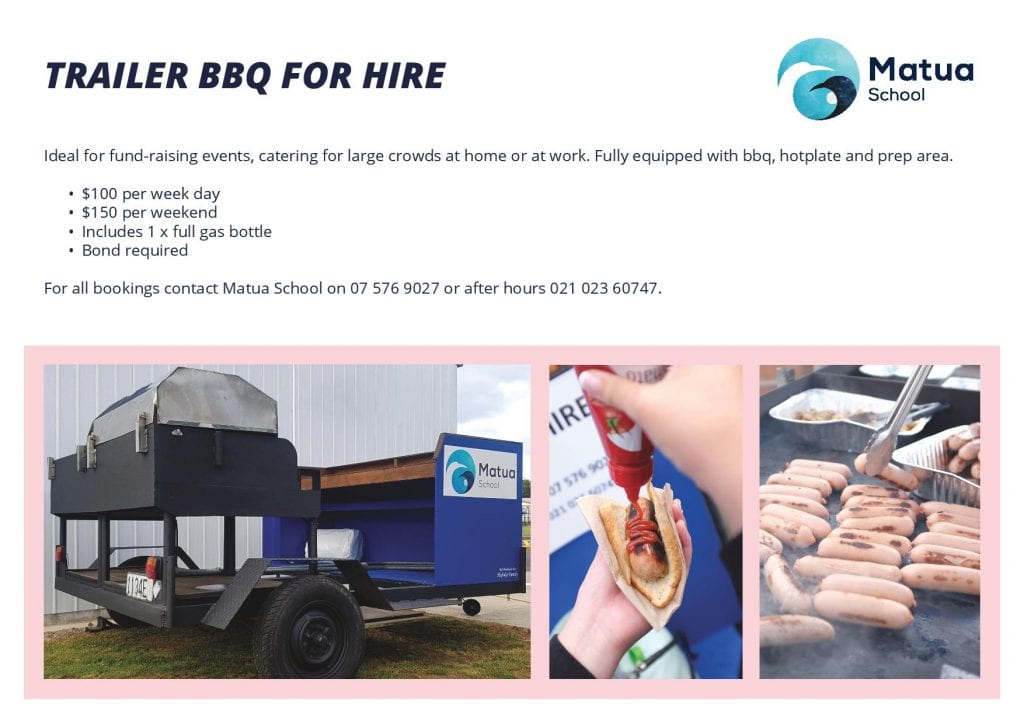 SPORT
Welcome to Term 4! Normally this term starts off with a bang with several events in the first few weeks but with Gobsmacked Productions in school at the moment working hard towards our school musical a few things have had to take a back seat. Despite this our term sports are well and truly under way with Kiwitag starting on Monday night and also Volleyball and T-ball starting this Friday night and Saturday morning. Next to start is Flippaball, which gets underway next Tuesday 22nd Oct with Basketball and Rippa Rugby not starting until the first week in November.
Our girls cricket sessions will be starting up again next Friday 25th October at lunchtimes with Rebecca from BOP Cricket coming in to coach our girls to prepare them for the Go Girl Super 6's cricket tournament which will take place on Thursday 21st November.
Next week I will be taking two boys to compete in the annual WBOP Tennis Tournament at Papamoa Tennis Club. We wish them the best of luck and hope we have the perfect weather conditions.
Due to the school production in week 5 we have had to move the date of our Senior School Athletics Day to Tuesday 5th November with a postponement date of Thursday 7th November. This will be followed by the East Cluster Athletics which will take place in week 6.
The Weetbix Kiwi Kids TRYathlon 2019 will take place on Sunday 24th November. If your child has won a free entry from me I will be in contact shortly about arranging to enter your child. It would be great if we could win for the third year running the most school entries!
At the end of the sports season this term I will be doing something a little different with the return of uniforms. Since I am not physically at school much this term I will be asking the coach/manager/parent to collect all uniforms to take home and wash and return in one big bulk lot for the team. Hopefully this will mean sports uniforms are returned a lot quicker and I won't be having to chase people around to remind them to return them.
This term I will be doing a lot of my work from home. I will only be at school when it is necessary. Please contact me via email if you have any questions regarding sport for your child.
Hello all,
My name is Sam Owen and I am a cricket coach in the Bay, associated with The Western Bay of Plenty but also Otumoetai Cadets Cricket Club.
Cricket Season has just about arrived.
Superstars Cricket starts up next Friday 25th October at Tauranga Domain (Otumoetai Cadets Cricket Club).
The cricket programme is aimed at providing cricket for youngsters who are new to the game and want to learn new skills, make friends and enjoy themselves.
Cadets Cricket Club will be putting on a BBQ and also have a fully functional clubhouse (refreshments available) for parents.
Start Time: 5:30pm
Finish: 6:30pm
All equipment provided.
8 week programme for $25 per child.
All sessions will be led by qualified coaches.
We encourage parents to be active and involved but they can also relax and watch on to.
Please can you parents register their interest with Don Warner on 
wbopca@gmail.com
 or 021307081, or feel free to ring myself on 0225142155.
Thanks in advance
Sam Owen
SPEECH COMPETITIONS
Huge congratulations to Aadit for some great results in the senior speech competitions this year. Aadit came first in the East Cluster Speech Competition and third in the Western Bay Speech Competition.
Aadits speech was all about 'Baby Talk'. Well done Aadit, congratulations.
Well done also to Holly in Room 2 for getting through to the East Cluster Speech Competition. Congratulations.
PTA
Welcome back to the last term of the year, We hope you all had nice break.
The Matua School Quiz night was another huge success, thank you to everyone who attended the event.
The quiz made just over $12,000, this money will be going towards a kitchen upgrade in the hall.
Our next fun event is the Christmas Night Market on 28th November in the school hall 6.30pm – 9pm.
We have a lot of new stalls coming so be sure to come and check them out and get some Christmas shopping done.
It's cash only and a gold coin entry. Follow the event on Facebook to keep up to date with what will be avaliable.
The PTA meet the first Tuesday of every month at 7pm in the school staff room. We would love to see you there.
Matua School PTA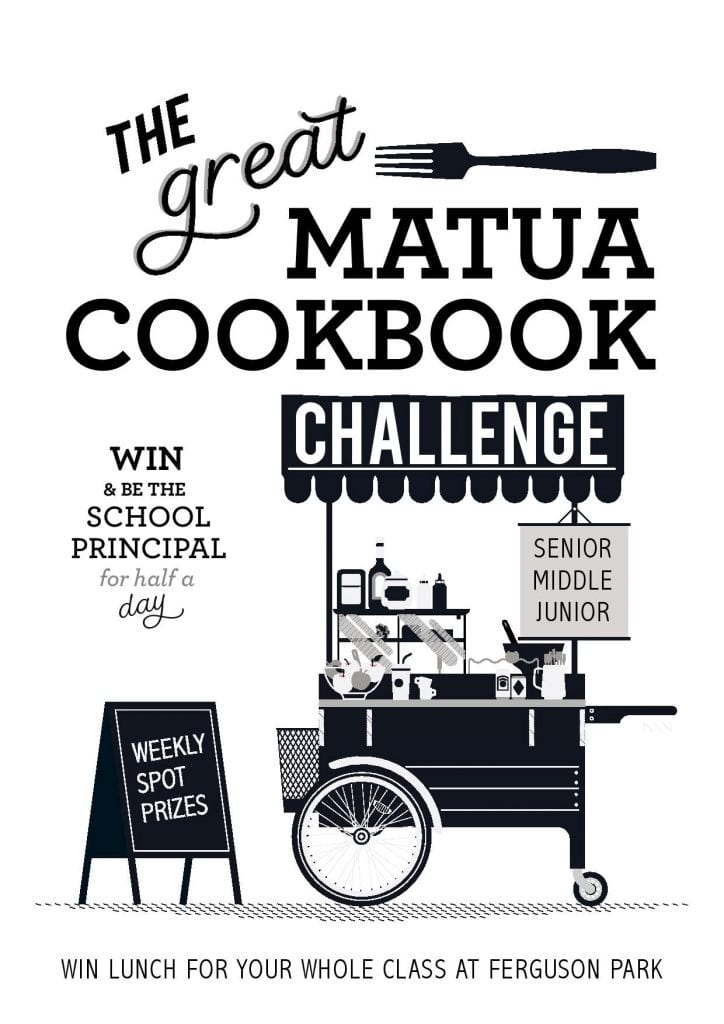 LOST PROPERTY
There are lots of fleeces, lunchboxes/containers, shoes, and socks in the lost property. As most of the items are unnamed, please could parents/caregivers come and search and see if any of it belongs to your student.
SCHOLASTIC
SCHOLASTIC BOOK CLUB
 Everyone should get issue 7 of the Scholastic Book Club catalogue in the next couple of days.
There are many fantastic titles available at reasonable prices, but please don't feel pressured by your child to purchase from these.
Our school does receive 20% back to spend on books, which is wonderful, but I also understand this is not possible for everyone. Sometimes I purchase things just to put away as gifts for birthdays or Christmas.
If you would like it to be a gift, click the according gift tab when ordering online and we will contact you, when the order arrives so you can pick it up.
The school does not accept cash. Orders can be made online with credit card payment or an order form with cheque attached may be brought to school. If neither of these are an option, please contact me, Friederike on  0274957989 or  fvbultzingslowen@gmail.com  and we will work something out.
Last orders on October 30th, 2019 .
 

PITA PIT LUNCH
Every Friday your child is able to order a Pita Pit lunch, which is then delivered to school just in time for lunch. You need to place an order via 'Kindo' , by 9am on Friday morning. Please see the menu below. It does say 'every day' but we do only offer this option on a Friday.
We have been advised by Pita Pit's Head Office that due to the global price increase of pork resulting from the African swine flu, all pulled pork pitas and salads will be marked as being out of stock until further notice.  Apologies for any inconvenience this may cause your students and staff.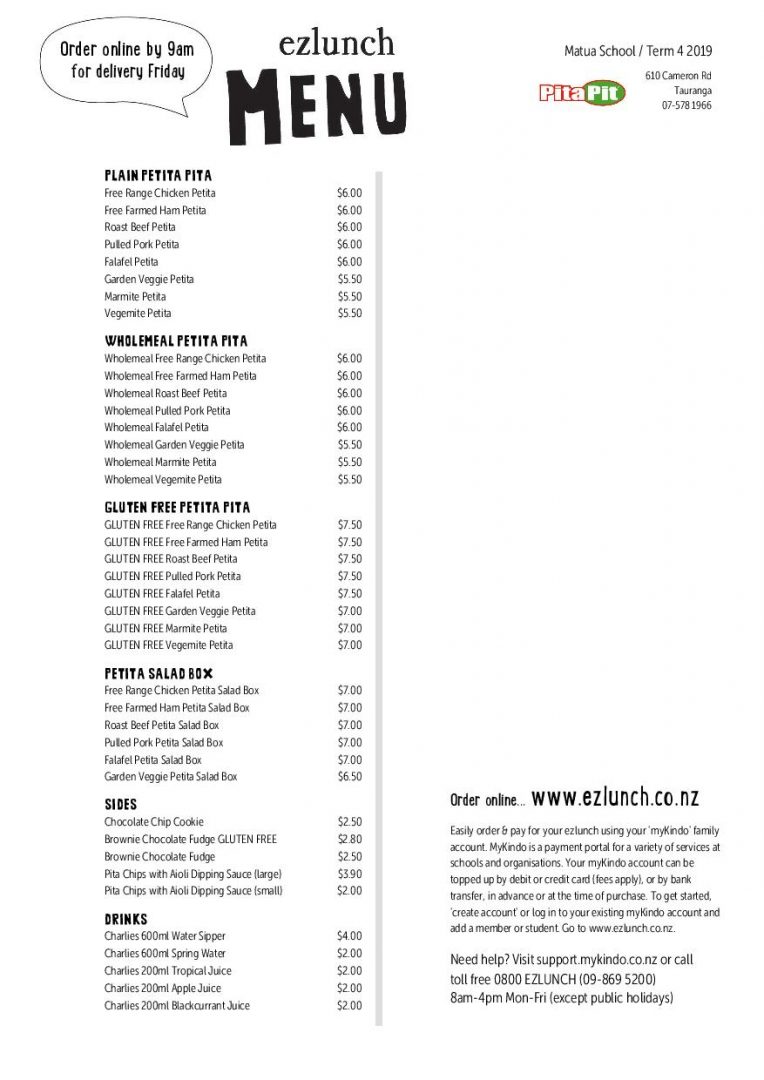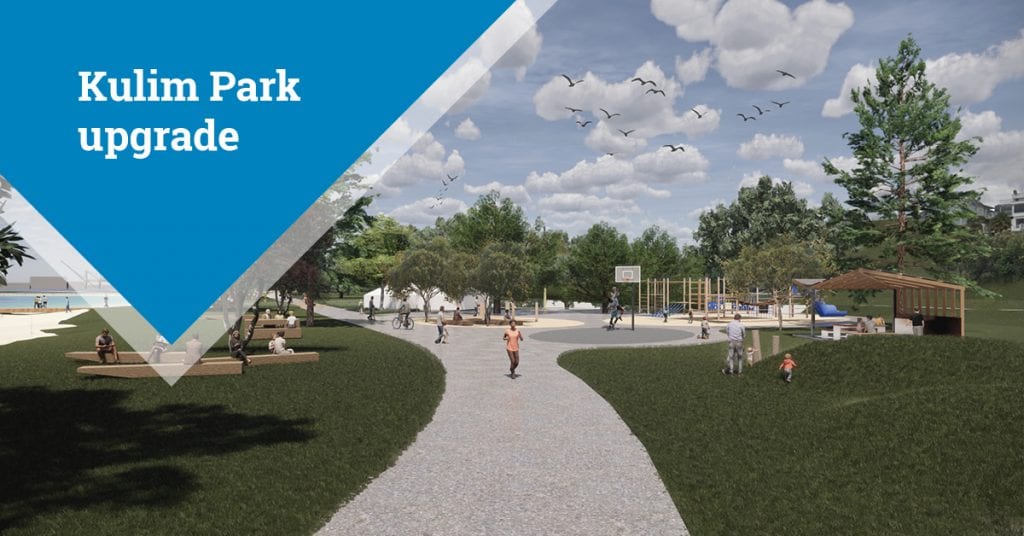 Kulim Park upgrade – Community engagement session
Treasured by many, Kulim Park is a beautifully located, north facing park at the edge of the harbour. Tauranga City Council plans to upgrade the park in 2020 to make it even better and to meet the needs of the local community.
Join us on Saturday, 26 October to view the revised concept plans for the future of Kulim Park and to provide us with your feedback. Receive a coffee on us in exchange for your feedback.
–       Date: Saturday, 26 October
–       Time: 10:30am – 1:30 pm
–       Location: Kulim Park, 101 Kulim Ave, Ōtūmoetai
–       For more information on this project, visit www.tauranga.govt.nz/kulim-park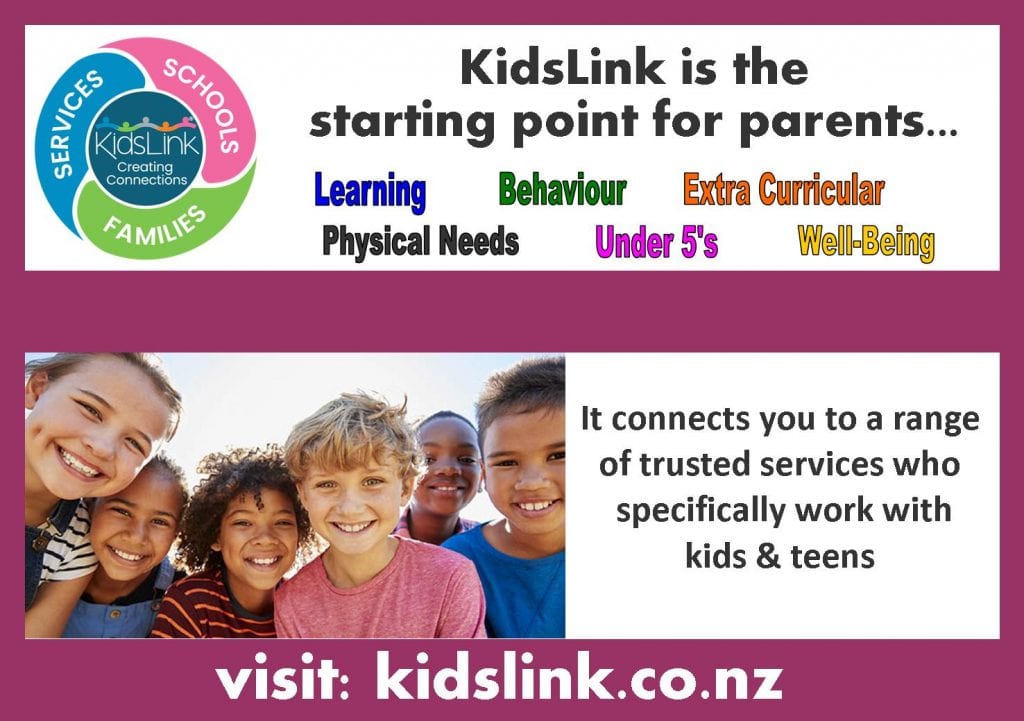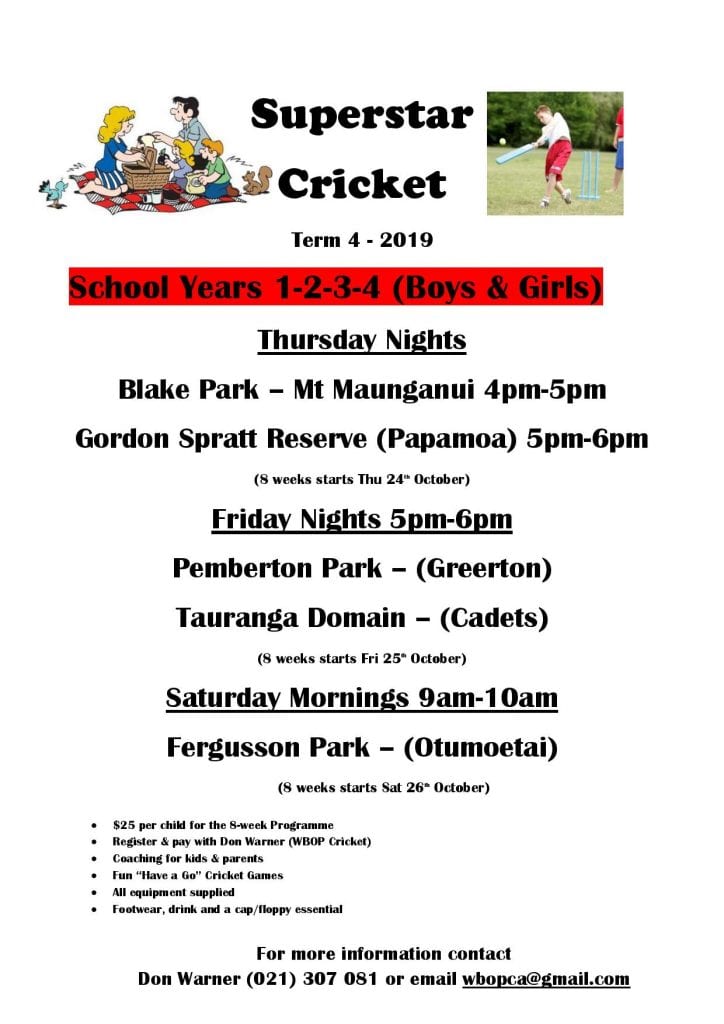 Gymnastic Academy
Improve your gymnastic skills and confidence with Gymnastic Academy Sessions running at your school every Thursday morning 7:30-8:30a.m Register direct online at http://www.thegymnasticacademy.com/
Marie Connolly
Director & Coach
Ph: 0211705426