Heron Herald Term 4, Week 1, 2020
Matua School is proudly supported by…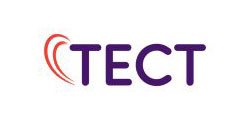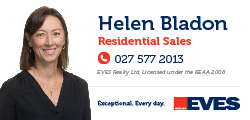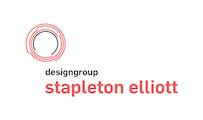 FROM THE PRINCIPAL'S LAPTOP
Kia ora koutou,
I would like to begin Term 4 by welcoming the new students and families that have arrived at Matua School.  While some students have moved into the area, others are beginning school for the very first time.  This is such an exciting time in life, and we trust that your start at Matua will be a wonderful beginning to an exciting learning journey.
We also welcome Miss Sara Lambert to the new Deputy Principal role.  Sara joins Angela Barlow and I to make up the senior leadership team.  Sara was teaching in Room 17 and so Mrs Jenni Scott will now teach in Room 17 until the end of the year.
After feedback from students we have made some changes to the bike racks.  It has been wonderful to see the large number of students who ride to school each day.  As a result, the bike rack space has been overloaded.  We have now placed two bike racks on the Clivedene Street boundary behind Room 18.  We hope that this new arrangement will support children in parking bikes more effectively and allow more children to ride to school.
Last term I was thrilled to meet with Kaze and other members of the Matua School bird club.  This group have been doing a wonderful job of promoting care and development of bird life in the Matua area.  They have raised over $634 towards this project and have donated half of that to Matua School to help plant trees for birds around the property.  Thanks Kaze for your leadership in this area.
Class Placements
Over the next few weeks we will be beginning the process of planning classes for 2021.  As a school we put significant effort into this process as we are acutely aware of how much class make-up can impact a student's success, engagement and happiness at school.  As part of the process we gather student voice and look carefully at the academic and social factors that surround every child.  We take care to place students where we hope they will have the most success.  As you can imagine, this is a complex and lengthy process, which we ask you trust us with.  However, if you feel compelled to make comment on the placement of your child, please don't pass comments to teachers but formally submit your feedback by emailing me at principal@matua.school.nz  Any comments made must be submitted by Friday 23rd October.
Nga mihi,
Marcus Norrish
Principal
Labour Day - Public Holiday
Monday 26th October
(School Closed)
Teacher Only Day - TERM 4
Tuesday 27th October
(School Closed)
Leavers Assembly
Tuesday 15th December – 11:15am
LAST DAY OF TERM 4
Wednesday 16th December
(12:30pm finish)
GARDEN TO TABLE
We need help!
Our Garden to Table program is going well and all the vegetable plots look amazing. Last term rooms 9, 10 & 17 worked hard to decorate plant pots to make our edible flower and herb garden look incredible.
The Programme.
Garden to Table's aim is to introduce New Zealand primary and intermediate school students to good food that they have grown, harvested, cooked and shared in their own school or organisation, with the help of peers, volunteers and teachers. The students are involved in all aspects of gardening in an environmentally sustainable garden, cooking and then enjoying a delicious, seasonal meal they have produced themselves. Students' knowledge, gained by being engaged in both the garden and kitchen, is taken back to their classroom where it is reinforced in their day-to-day learning. These new learning threads are then picked up by the classroom teacher and woven through the curriculum as a whole. The programme aims to provide children with sustainable skills for life that can be taken back to their families, whanau and communities.
WHO CAN VOLUNTEER?
Volunteers can be parents, caregivers, grandparents, aunts, uncles, next-door neighbours, students or retirees – anyone from within the school or local community who is keen to contribute their time and enthusiasm. And volunteers need no special skills other than an interest in the Garden to Table philosophy and working with children.
We have had the pleasure of hearing back from many of our GTT volunteers who have expressed real enjoyment about the time spent in the kitchen or garden, finding this time both rewarding and instructive.
Able to help?
Our Garden 2 Table program runs on Tuesday each week. We have a timetable which anyone who is interested can add their name to. Volunteers just add their names to a time that suits them and as often as they like. If you aren't able to help on the day, there is another job. Washing the tea towels!  If you are able to help please contact:
emmab@matua.school.nz  to be given a link to the timetable.
We are holding a seedling sale, outside the hall, on Tuesday the 20th October from 2.45pm onwards. Come along with you gold coin donation to purchase zucchini, sweetcorn, butternut squash, beetroot and tomato plants.
We would also like to say a huge 'Thank You' to Brookfield New World for their continued support with Garden To Table.
Many thanks, Emma Bryant
MUSIC CORNER
In the holidays, Mr Hantler acquired some exciting new instruments for our music room. A corporate team-building drumming company was selling over 100 djembes super cheap, and we picked up a few after driving into the depths of the Waikato. The dun-dun (the big one) was once used to keep 1600 people in time! Today Matua students enjoyed making up new songs to play together, or converting songs we know onto these instruments – look out for some sunny day rhythm explosions.
We also received a Bass Ukulele that we ordered through a friend which will really beef up our classroom ukulele parties! Check out Mrs Martin playing a solo!
Lastly, Mr Hantler has been loaned a super-special shruthi box. It's delightful to sing lullabies with, and really encourages us to open our ears when we sing, which helps our Matua kids to sing even more tunefully.
Aren't we lucky!
LIBRARY
Scholastic Books
Families will have received the Scholastic Book Club Issue 7 Bumper Christmas Edition.  This is the last Book Club Issue for Matua School for 2020.   Consequently if the order is for a gift, please click the gift button when ordering. We will contact you (by a group Facebook message) when the order arrives to pick up from the school office.   The last day for orders is Wednesday 28 October, 2020.
If anyone is interested in managing the Scholastic Book Club for Matua School next year please contact Tracey Donovan-Grammer by phone (07 5769027) or email library@matua.school.nz  Matua School receives a Scholastic Book Club Issue once per term.  It requires someone to ensure classes receive the scholastic issues, oversee the online orders and ensure the distribution of the books on their arrival (there is two week turnaround period).  The role is always a great way to peruse new books and see what is popular with our students!
Second Hand Book Sale
Books that are withdrawn from the library will be on sale Week 3 Friday 30 November (8am – 3.30pm).  Children are asked to bring a silver coin to exchange for a book.  Using their coins they can also vote for a favourite book to purchase for the library.    On this day, please feel free to pop in to the library before/after school or during morning tea and lunchtime.  It is a small low-key book sale and an opportunity for a child to own a book for a minimal price while also promoting the recycling of books.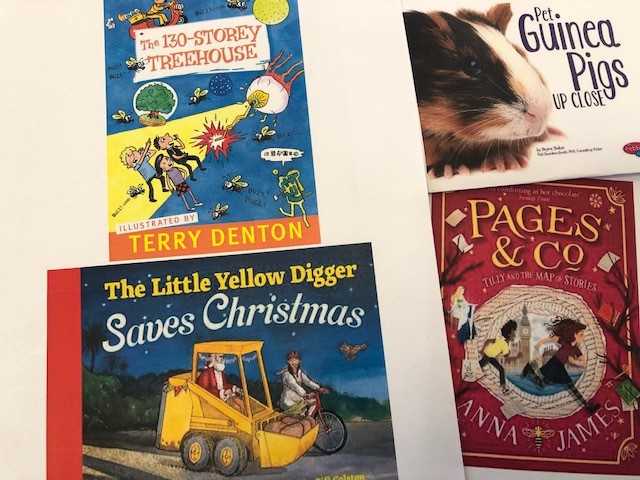 LUNCH ORDERS
ezLunch orders are made online through your myKindo account.  You can order lunch by simply going to www.mykindo.co.nz
Order anytime before cut-off or schedule in advance. Lunch will be delivered to school at lunchtime on a Friday. You have the option of Pita Pit or Subway.

Click here to view the menu.
Help? Visit support.mykindo.co.nz or tel. 09-869 5200 Mon-Fri 8 am to 4 pm.

Find out more ezlunch.co.nz or mykindo.co.nz
TERM DATES 2020
Term 3 – Monday 20th July – Friday 25th September
Term 4 – Monday 12th October – Wednesday 16th December
Term 1, 2021 – First Day: Tuesday 2nd February 2021
SPORTS
WEEKEND WARRIOR – What do you get up to on the weekends?
Congratulations to Jaxon for following his passion for motorbike racing. He placed 2nd in the Moto x 85cc 8-11yrs race during the holidays at TECT park.
SUMMER SPORTS
Registrations are closed and you will be receiving team confirmation soon if you haven't already. A huge thank you to the parents/caregivers that give their time, energy and knowledge to managing and coaching the teams. Without you our kids wouldn't be able to experience the fun of team sports.
SOFTBALL/T-BALL 
FREE
Have a Go" day on 17th October, 11am – 1pm at Carlton Street Reserve, Otumoetai. All new players are welcome to come down and HAVE A GO.
CALENDAR ART
Personalised Artwork Calendars, Cards, Diaries, Mouse Mats & Sketch Pads – A School Fundraiser
Your child's art can be made into affordable Calendars, Cards, Diaries, Mouse Mats & Sketch Pads. These make perfect Christmas gifts for families and friends.
Individual online ordering information was sent home with your student yesterday. To view your child's fantastic picture and order products go to www.kidsartworks.com  and enter the unique code shown on your order form.
Ordering has just been re-opened. It will close again at 9am on Tuesday 27th October.
All orders need to be placed directly with www.kidsartworks.com   – no money will be accepted at the school office. You are able to order as many items as you wish from the same picture. We hope you will take this opportunity to celebrate your child's creativity while supporting our School at the same time.
PARENTING SUPPORT
There is no doubt that parenting can be a challenge at times.  If you would like to grow as a parent or get support as you navigate a challenging time there are a number of ways to do this.  One local opportunity is Natural Parenting by Emily Legg.  For more information check out this website: http://naturalparentcoach.co.nz/
PTA
It is disappointing to announce, but maybe unsurprising, that the PTA made the tough call to cancel the 2020 Matua School PTA quiz night. With the original date having to be changed due to the clash with the election and the uncertainty that surrounds our moves between Covid Alert Levels – the PTA were unable to find a date that worked and can ensure we could deliver a great event.
We do apologise that we have been unable to run the event but we still have the Night Market scheduled and there will be some silent auctions and raffles running in the lead up to this – including a fantastic Augustine Kimono and a family pass to the Redwoods Treewalk! More information to come! Thanks for your support.
Our School App
We have a new school app to keep you up to date with events and notifications. Click on the button below to check it out.
Setting up with Kindo
Kindo is our new prefered payment and permission system. To help you learn how it works, we've added their new help sheet and video. We hope it helps.