Heron Herald Term 4, Week 10 , 2019
Matua School is proudly supported by…
FROM THE PRINCIPAL'S LAPTOP
Kia ora and welcome to the last edition of the Heron Herald for the decade. It is with a wide range of emotions that I write my final blurb.
The end of any year is always a good chance to stop and reflect on the year that has been. 2019 has been a wonderful year for Matua School with lots of highlights, including our school production, gala, camps, trips and much more. All of this is only possible with a team of people behind each event.
I would like to express our gratitude to all of the people that continue to make Matua School what it is today. Our Board of Trustees, PTA, Matua Angels, parent volunteers and staff all go above and beyond to provide these amazing opportunities for our students. I wish you all a relaxing holiday break.
Next year, we welcome Mr Marcus Norrish as our school principal. Marcus is an experienced principal who will no doubt continue to grow the good at Matua School. I wish him all the best and know that he will have the support of the whole community as he, alongside others, leads our school forward.
Next year, we will hold our Open Day from 11-1 pm on Friday 31 January. This is a chance for students and parents to see the new classroom and meet the teacher before the rush of the first day.
Lastly, I would like to thank you all for helping make my time at Matua School truly special. I have loved being part of the community and will look back on my time here with very fond memories. All the best.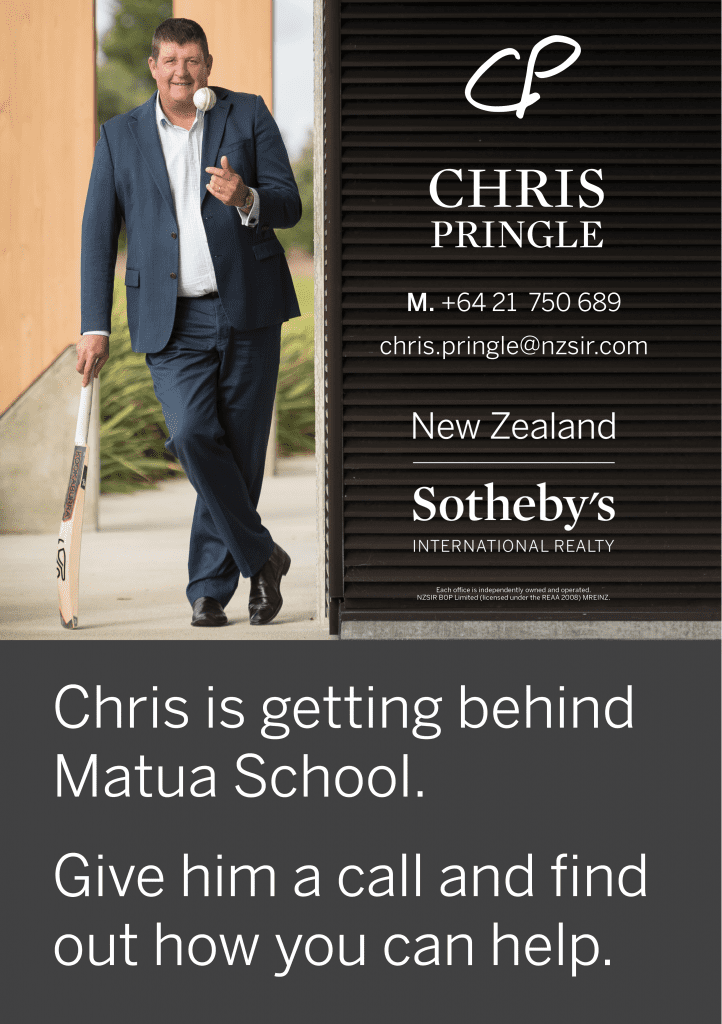 SCHOOL INFORMATION
Signing children in and out of school – If you collect your child/children early or drop them off late, please remember to sign your child in and out of school at the office. We do always need to know where our students are, in case of an emergency. This is for the safety and well being of our students.
Change of address/phone number – If you have recently moved house, changed home, work or mobile phone numbers, please could you contact the office and let us know. We can then update your students details. We need to be able to contact you in case of an emergency . Either email the office on office@matua.school.nz or phone us on 07 576 9027.
Absent Pupils – If your child is going to be absent from school for any reason, please notify the office (even if you have already let your child's teacher know). Your child's teacher might also be away sick and the office will not know. You can either send an email to office@matua.school.nz or you can phone 07 5769027 and leave a message on the absentee line. Please leave your child's name and room number, your name and the reason for their absence. If we do not hear from you, we do need to call and find out where they are. This is for the safety and well being of your child.
School Hours – We ask that children do not arrive at school before 8.15am each day. Supervision of children is provided from 8.30am each morning. The school takes no responsibility for the supervision of children in the school grounds, earlier than this.
Thank you for your co operation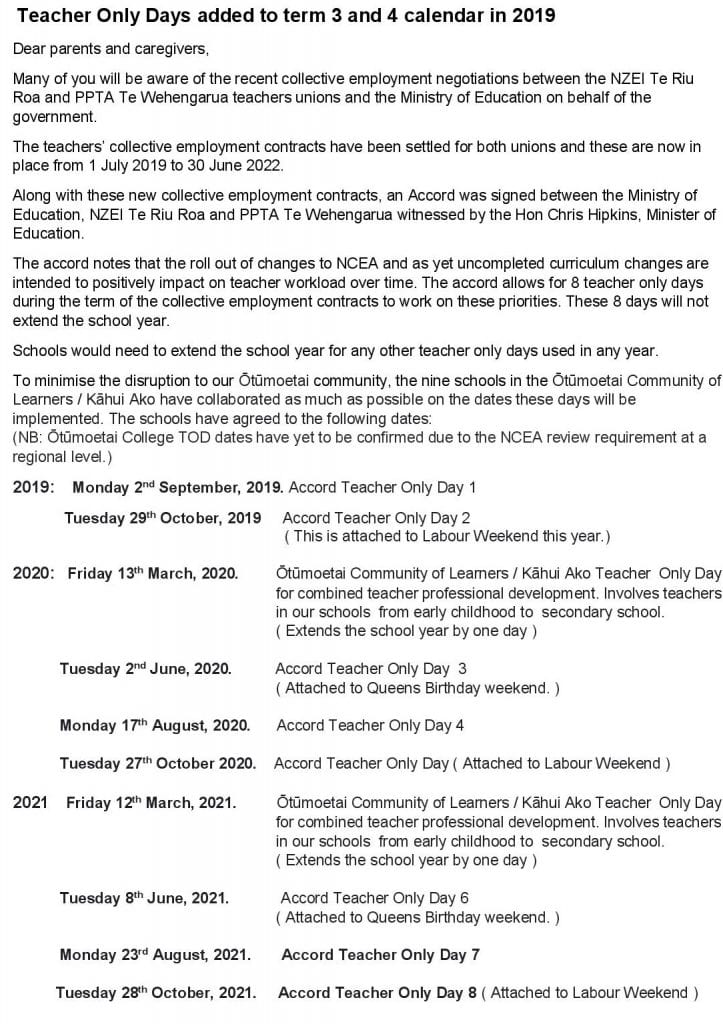 EOTC WEEK
Our senior students spent a week and a half taking part in a variety of activities and adventures for EOTC week. We thought it would be nice to share some photos of the many things that they took part in.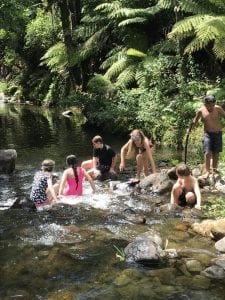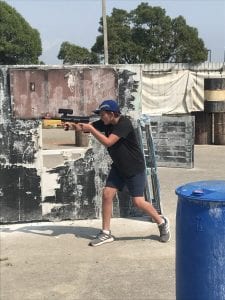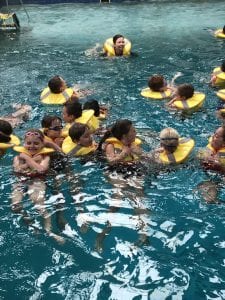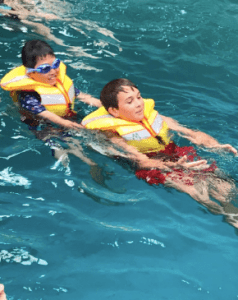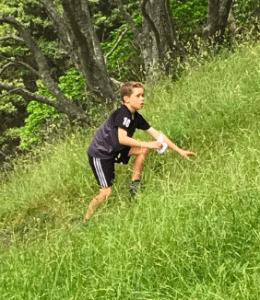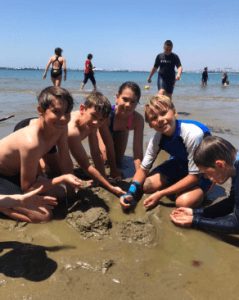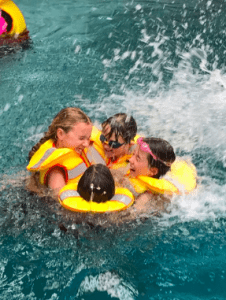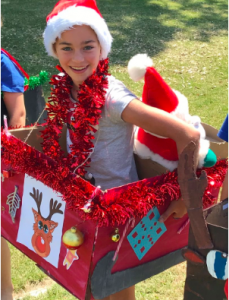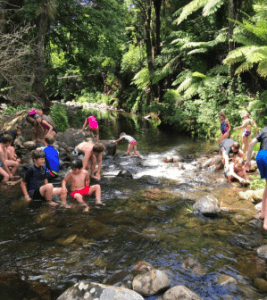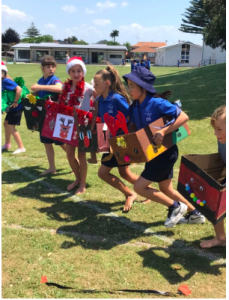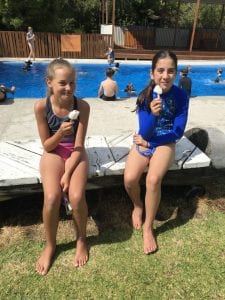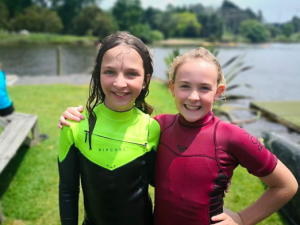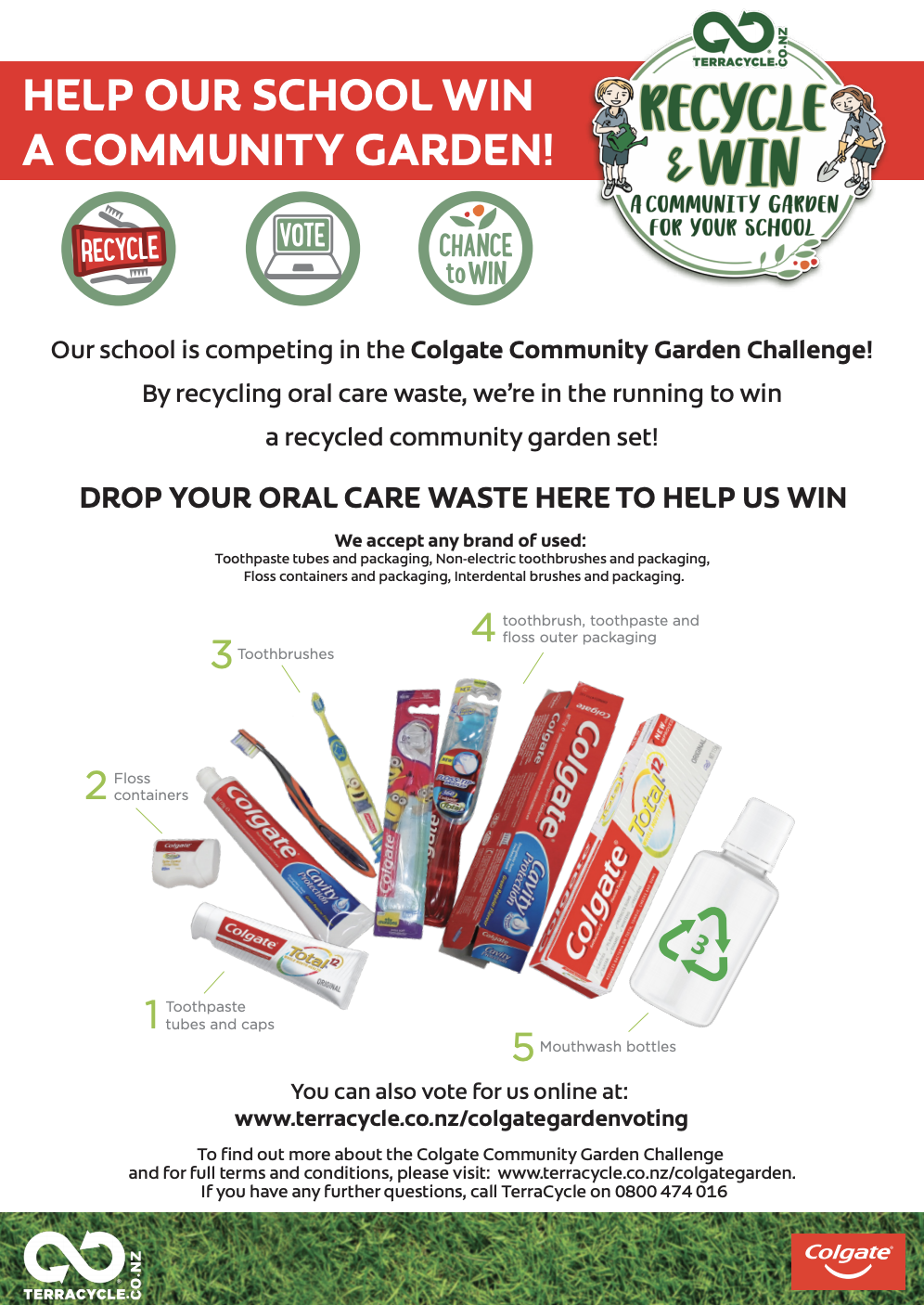 PTA NEWS
Thanks to everyone who came to our Christmas Night Market it was a great night full of lots of amazing stalls. We made $1212.90 to go towards the upgrade of the school hall kitchen.
The PTA have had another fun year of running fundraisers.
From January 2019 till November 2019 we have raised, with the help of you all, $48,288.00. This has gone back into the school to pay for different things like the new middle school playground and the new paintings on the concrete. Well done to everyone who has helped and participated in our events, we couldn't do it without you.
We would love to have lots of new faces on our PTA next year. All meetings are the first Tuesday of every month at 7pm in the staffroom. Come along to a meeting it's a great way to make new friends and keep up to date with what is happening in the school.
On Saturday April 4th we will be having our school gala. A newsletter will be coming out shortly with more information of help we will need. This event takes the whole school getting behind it to make it a successful day and is always a lot of fun. It is our biggest fundraiser of the year.
The PTA wish you all a very Merry Christmas and a safe holiday.
SPORTS NEWS
As 2019 comes to a close we are still doing a final call for those outstanding sports fees to be paid and sports uniforms to be returned. I have emailed all those concerned so if you have an email from me can you please action it as soon as possible.
Sports Registrations will start early in the new year so please keep an eye out on the school Facebook page and your emails so you don't miss out. The sports on offer in Term 1 are – basketball, kiwi tag, rippa rugby, flippaball and volleyball.
Next year I will be taking a break for the year and going on maternity leave. I look forward to spending time with my baby girl Quinn and enjoying this time with my family. It is with pleasure that I announce Kathleen Williamson as my cover for the year. I will be back in 2021.
I hope everyone has a safe and happy holiday period. Thanks to everyone who has helped me in any way this year. Your help has been invaluable whilst I was pregnant and also coming back in Term 4 with Quinn. Thank you and Merry Christmas.
BIKING TO SCHOOL
We are noticing that children are biking to school by themselves at a very young age.
The local police suggest that children are safe and aware enough of what is going on around them, to be able to bike to school by themselves at the age of 10.
By this age their peripheral vision is developed enough for them to be aware of what is going on around them, cars coming out of driveways etc.
Our recommendation at school is that children are able to bike to school by themselves after they have completed our 'Kids Can Ride' program in year 5 and 6.
This program is run by the local council. It teaches our students about road and cycle safety and things to be aware of around them when they are out and about on their bikes.
PARKING AROUND SCHOOL – DROP OFF & PICK UP
One of the best ways to ease traffic congestion is to reduce vehicular traffic.
Encourage students, caregivers and staff to come to school by active travel:
walking
cycling
Scooting
walking school bus
car pooling
 Active travel also contributes overall to better health outcomes and increased road safety awareness skills
Ministry of Education
https://www.education.govt.nz/school/property/state-schools/day-to-day-management/traffic-management/
CHOOSE SAFETY OVER CONVENIENCE. PROTECT ALL OUR CHILDREN
 Parking
If you have senior or middle students, please consider Park & Stride (parking away and walking) so the limited parking around our school is more available for specific families. i.e. junior school, expectant and newborn parent's, families with disabilities.
If you need to drive your child to school, for the safety of your child and the local community, ensure that you drive and park safely, legally and considerately.
No parking or picking up and dropping off students on broken yellow lines
No parking on footpaths
No double parking
No parking that obstructs entry or exit to any driveway
CHOOSE SAFETY OVER CONVENIENCE. PROTECT ALL OUR CHILDREN
One of the best ways to ease traffic congestion is to reduce vehicular traffic.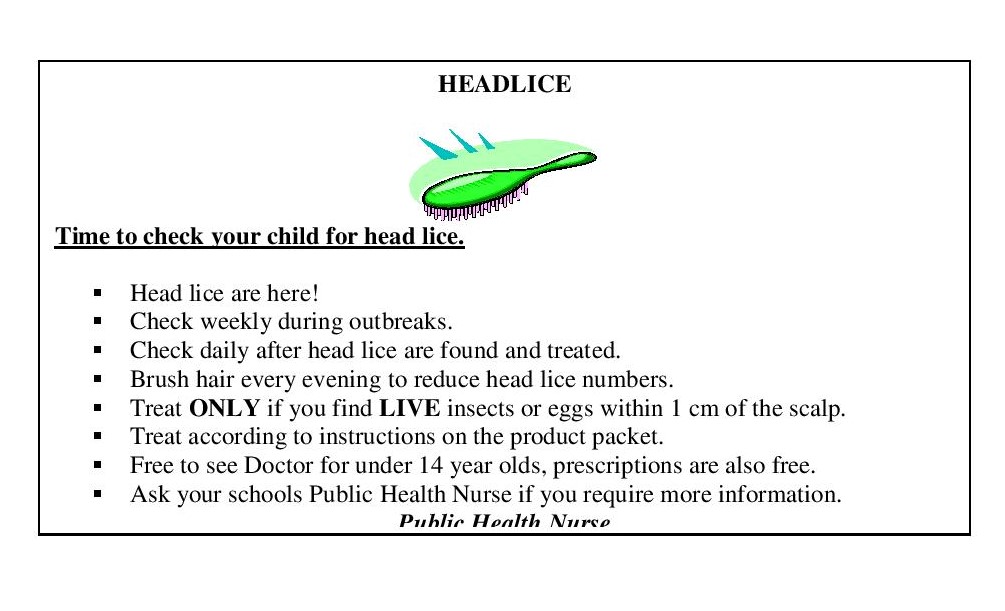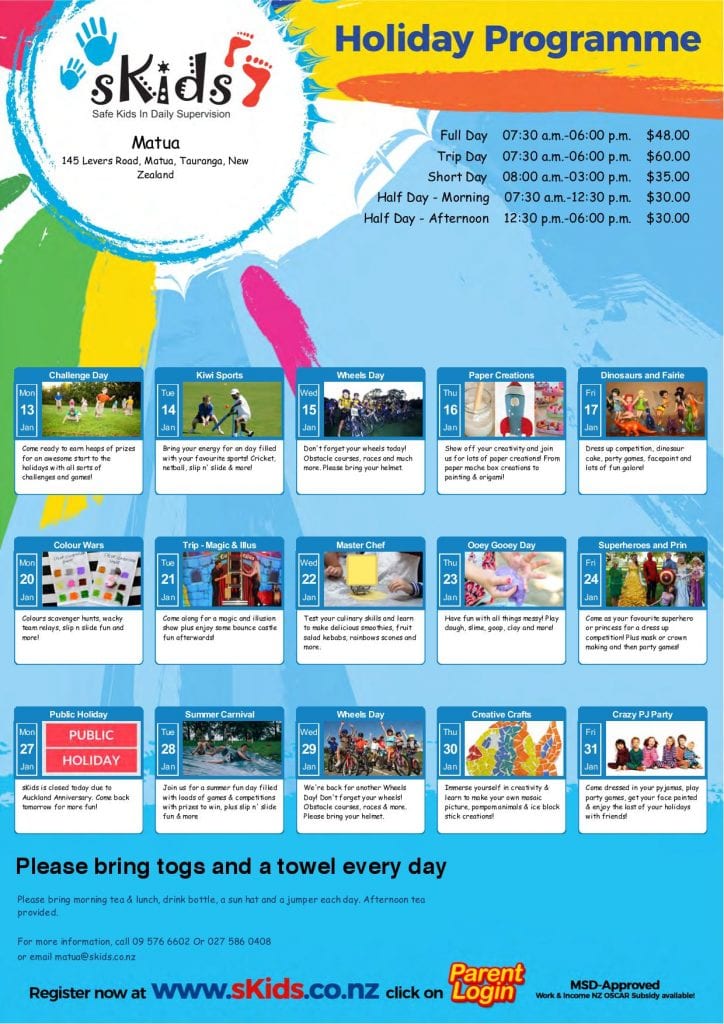 TERM DATES 2019 /2020
Term 4 – School finishes at 12.30pm on the 19th December.
Term 1, 2020 – Mon 3rd February – Thursday 9th April 
Thursday 6th February – Waitangi Day. School will be closed.
Term 2 – Tues 28th April – Friday 3rd July
Term 3 – Mon 20th July – Fri 25th September
Term 4 – Mon 12th October – Fri 18th December
Our School App
We have a new school app to keep you up to date with events and notifications. Click on the button below to check it out.
Setting up with Kindo
Kindo is our new prefered payment and permission system. To help you learn how it works, we've added their new help sheet and video. We hope it helps.
KINDO
Families leaving the school
School Leavers – notice re ezlunch / Kindo school shop
If your family is leaving our school and moving to another school that does not use ezlunch or Kindo for school payments, you need to close your account. If you're not sure about the new school, log in, go to My Details and click on the list of schools, scrolling to find your new school.
If your new school is NOT on the list, you will need to close your account. Send an email to hello@mykindo.co.nz requesting to close your account. This request will need to:
Be emailed from your mykindo account email address
State the current balance on the account
Provide the bank account number for refunding the balance (or ask for it to be forwarded to the school)
Refunds and account closures will be actioned during January/February.
SCHOOL BBQ TRAILER
MATUA SCHOOL
TRAILER BBQ FOR HIRE
Ideal for fund-raising events, catering for large crowds at home or at work.
$100 per week day
$150 for weekend
Includes 1x full gas bottle
Bond is required
For all bookings contact Matua School on 07 576 9027, after hours 021 023 60747.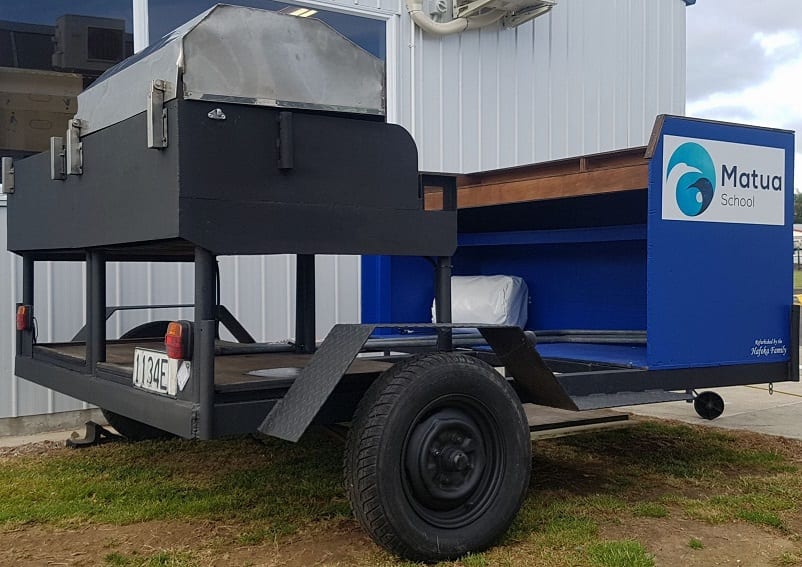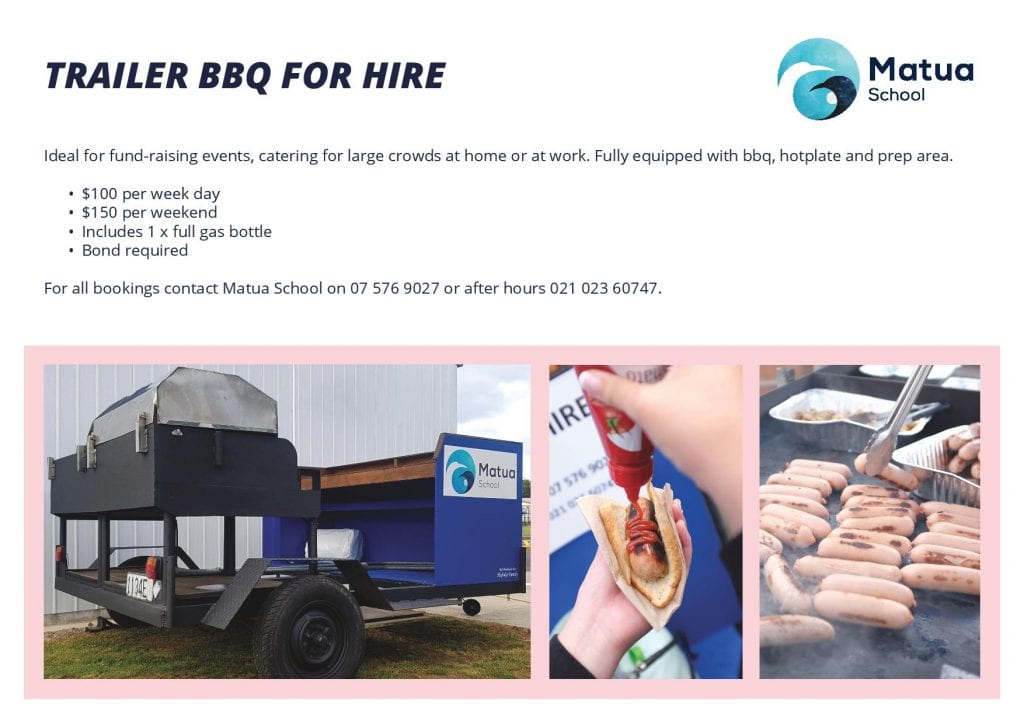 LOST PROPERTY
Please have one last look in lost property for anything that may belong to your child. There are lots of fleeces, lunchboxes/containers, shoes, and socks in the lost property. As most of the items are unnamed, please could parents/caregivers come and search and see if any of it belongs to your student.
Anything left at the end of the year will be donated to charity over the holidays so we can start afresh in 2020.
Please look at the photos to see if any of the watches, glasses, jewelry etc belongs to your child.
 

PITA PIT LUNCH
Every Friday your child is able to order a Pita Pit lunch, which is then delivered to school just in time for lunch. You need to place an order via 'Kindo' , by 9am on Friday morning. Please see the menu below. It does say 'every day' but we do only offer this option on a Friday.
We have been advised by Pita Pit's Head Office that due to the global price increase of pork resulting from the African swine flu, all pulled pork pitas and salads will be marked as being out of stock until further notice.  Apologies for any inconvenience this may cause your students and staff.