Heron Herald Term 4, Week 3, 2020
Matua School is proudly supported by…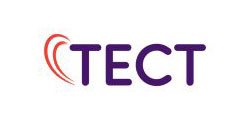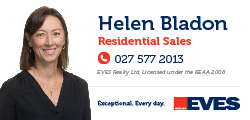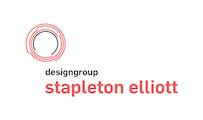 FROM THE PRINCIPAL'S LAPTOP
Kia ora koutou,
Thank you to families for supporting the school by keeping children home on our Teacher Only Day this week.  The Ministry of Education provided the day to allow time for teachers to engage in professional learning and managed growing workloads.  We attached our day to the end of the long weekend, hoping that it would allow families to enjoy an extended break.  It was great that the weather played its part, with the weekend feeling very much like summer!  As a staff, we took the opportunity to visit a range of schools and early learning centres.  Spending time in other schools, learning from their experiences and practice is extremely valuable.
This week our school choir performed at the Kids Sing Choir Festival held at Tauranga Girls College.  We were so proud as our choir made Matua proud with a high quality and entertaining performance.  The entire group sang with passion and confidence, clearly loving being involved.  A special thanks to Mr Hantler, who trained the choir and injects such a passion for music into our students!
We have noticed that some students are starting to arrive at school earlier than expected.  Children should not be on the school grounds before 8:30 am.  If before school care is needed, Skids and Playtime both have before school childcare available.  Please support children to arrive at an appropriate time by ensuring they don't leave home too early.  Thanks for your support!
Nga mihi,
Marcus Norrish
Principal
The Middles and Senior Team had a wonderful day at Apanui School in Whakatane.
The Juniors Team visiting Puriri's River School.
Congratulations to the school choir who performed at Kids Sing.  CLICK HERE for a link watch a video.
SCHOOL HANGI
Held on Friday 13th November
Payment of $5 via Kindo by Thursday 5th November
(no late orders accepted as the order goes in to the supermarket a week before the actual hangi)
Bring your empty lunchbox for your hangi to be served into.
Extra hangi meals for your whanau and friends can be ordered via Kindo too.
EPRO 8
Term 3 saw 2 teams of 4 compete at the annual engineering problem solving challenge at Tauranga Intermediate. These students were selected from our engineering extension group. Both teams did extremely well, especially the 'Matua Megabrains' who won their first round competition and went on to compete in the semifinals earlier this term. They placed well, but did not progress to the next round. Congratulations to both teams below.
Team 1: ( Matua Megabrains)       Team 2:  (Matua Metacogs)
    Alexia Rogers-Hibell                         Georgia Cook
    Kaze Borman                                    Tom Parkes
    Kallam Singh                                     Alex Carson
    Ben Goddard                                     Isabelle Duske
LIBRARY
A big thank you to our Librarians.  This enthusiastic group have a responsible role in the school.  It requires remembering their lunch time library day, juggling with other school commitments and completing behind the scene the jobs (a lot of tidying and organising). Library displays are created in their own times.  Emma and Emily chose the very popular Geronimo and Thea Stilton written by Elisabeth Dami for their display.  Geronimo was a very popular mouse in Italy before taking on the rest of the world.   Books are on display for a week before they can be issued.
Other News
In our library we have a number of books published by Matua students and classes.  Budding authors engage in a learning process which starts from developing those very early ideas and ends in the publishing and sharing of their stories.  Matua library is also home to books published by members of our wider Matua School Community.  Our latest new addition to such an important collection is Arturo and the Glitter Glue by Elaine Williams (Mum to Adele and Jake).  Arturo is a curious and courageous mouse and is a collector of things.  Being able to see the possibilities amongst discarded little treasures comes in handy when he comes face to face with Balou the cat!  A big thank you to Elaine for donating a copy of Auturo and the Glitter Glue to our library and for sharing her new book with our Minis.  For a sneak peak of Auturo the Mouse visit www.elainewilliamsauthor.com
LUNCH ORDERS
ezLunch orders are made online through your myKindo account.  You can order lunch by simply going to www.mykindo.co.nz
Order anytime before cut-off or schedule in advance. Lunch will be delivered to school at lunchtime on a Friday. You have the option of Pita Pit or Subway.

Click here to view the menu.
Help? Visit support.mykindo.co.nz or tel. 09-869 5200 Mon-Fri 8 am to 4 pm.

Find out more ezlunch.co.nz or mykindo.co.nz
TERM DATES 2020 / 2021
Term 4 – Monday 12th October – Wednesday 16th December
Term 1, 2021 – First Day: Tuesday 2nd February 2021 – Friday 16th April
Waitangi Day – Monday 8th February
Easter – Friday 2nd April – Tuesday 6th April inclusive
Term 2 – Monday 3rd May – Friday 9th July
Queen's Birthday – 7th June
Term 3 – Monday 26th July – Friday 1st October
Term 4 – Monday 18th October
Our School App
We have a new school app to keep you up to date with events and notifications. Click on the button below to check it out.
Setting up with Kindo
Kindo is our new prefered payment and permission system. To help you learn how it works, we've added their new help sheet and video. We hope it helps.