Heron Herald Term 4, Week 4, 2021
Matua School is proudly supported by…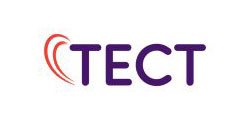 Kia ora koutou,
VACCINATION MANDATE
Many of you will be aware that the COVID-19 Vaccination order comes into effect on Tuesday 16th November.  On this date, all staff and volunteers at Matua School will be required to have had their first COVID-19 vaccination.  I am pleased to confirm that Matua School will be able to comply with this mandate without the need for any staff changes.  All classes and support programmes will continue as normal.
We are still communicating with parent and community volunteers who will also need to comply with the mandate from Tuesday.  If you carry out any volunteer role at Matua School in Term 4 this year, we will need evidence of your vaccination status.  To share this information with us, please follow THIS LINK, which will take you to a letter.  This provides you with information and a link to an online form that needs to be completed.
I can also confirm the requirements of the Vaccination Mandate, doesn't apply to parents on site who are not volunteering.  This means that if you are at school to pick up, drop off, have a parent meeting with a teacher, or are part of a new student visit to the school, your vaccination status is not relevant.  These kinds of issues are continually being reviewed by the Ministry of Education and so we will endeavour to keep you updated on any changes.
MASK USE
Thank you to all those who are being thoughtful enough to wear a mask when on the school grounds.  Many parents and visitors are doing the right thing, however, we also have a number of adults entering the school that are not wearing masks.  While this may be an inconvenience to you, this is an expectation for all visitors.
TRIPS, EVENTS, AND YEAR 6 LEAVERS
While many events and activities are being cancelled in the community, we are still working hard to ensure that those special moments we look forward to in Term 4 are not lost.  We are thrilled that while we remain at Alert Level 2, EOTC week for our Senior Team is able to continue.  EOTC Week is a well-loved Matua experience, and with the challenging couple of years we have all had, we want to see this go ahead.  We are also very mindful of our Year 6 leavers, who will be finishing their journey at Matua School this year.  We are not able to run a formal assembly in the same way we have in the past.  However, we are so aware of the importance of a good finish for our Year 6 cohort.  We have plans for a wonderful leavers celebration that will be a mix of live celebrations with the Year 6 students, woven with recorded content that parents can watch at a time that suits.  While it will be different, we are working hard to ensure our Year 6's feel special and celebrated.
Thank you for your support and patience as we navigate this extremely difficult time.
Community Ear Van At School
Middle Team Tennis Workshop
Cricket Carnival - Northern Districts
Last Day Of Term 4
Wednesday 15th December – 12.30pm
INTERCLASS FOOTBALL COMPETITION
Congratulations to Room 1 who took out the annual inter-class football competition.  The 'Senior Team' classes had a knockout competition that led to a close final with Room 1 beating Room 3, 2-1.  While there was massive competition and passionate support from the sidelines, it was great to see such wonderful sportsmanship!
ENROLMENTS FOR 2022
If you have children due to start with us in Term 1, 2022, please enrol them asap. We are in the process of organising classes for next year and it would be incredibly helpful to know who is coming.
If you are moving away or changing schools, please notify the office as soon as you can. This is a huge help.
CHANGE OF CONTACT DETAILS
Please also keep the school office up to date with new contact details. If you have moved house, changed your mobile or home phone numbers or email address. 
PTA
It is unfortunate to finish the year having to cancel our final 2 events – the quiz and the night market. We really hope we can bring these back bigger and better next year.
Looking forward to 2022 we have set the date for the Gala! Watch this space for more information.
Our final meeting for the year will be a celebration of our successes and a thank you for all our helpers. Tuesday 7th December 7pm in the staff room. Everyone welcome. Please bring a plate to share.
Karen and Hayley
LIBRARY
All library books are to be returned during the week starting Monday 15 November!!  The returns box is inside the front door of our library.  Once again, if children are having trouble locating outstanding books, please ask them to check their classroom library and then to check in with Mrs DG in the library.  After the books are returned, we can begin stock take.  Anyone able to give a helping hand for a morning or afternoon on Tuesday 30 November, Wednesday 1 December or Thursday 2 December will be appreciated.
Scholastic Books
Scholastic orders have been sorted and given to classes.  Any scholastic orders labelled gifts are waiting expectantly at the school office for parents to collect.  A huge thank you to our incredible and invaluable helpers!  Scholastic Books is well supported by the Matua School community.  It's heartwarming to see the importance our community places on books and reading!   Scholastic points are spent on books and literacy resources in our school.
Our library, Our Meeting Place
The Rainbow Start Roller Coaster and Water Park has sparked much attention and discussion in the library.  Designed and produced by Max, Will and Kieran (Room 4) over the last weeks; the park features a wave machine, racing car circuit, haunted house and Zoo. The stomach dropping 'fear fall' and stomach churning rollercoaster are not for the faint hearted and have been crowd favourites.  Lunchtimes just haven't been long enough to read, colour, play chess and decide on the top three favourite Theme Park attractions!! 
MUSIC HUB – GUITAR LESSONS
Kid's Guitar Lessons at School 3pm Wednesdays
Joe has a couple of places available for a beginners guitar group after school each Wednesday
For more information please go to   https://musiqhub-bop.co.nz/info or Text Wayne 027 271 7685
We'll be in touch right away with any other information and enrolment details!
TERM DATES 2021 / 2022
Term 4 – Monday 18th October – Wednesday 15th December
Term 1, 2022 – Tuesday 1st February 2022 – Wednesday 13th April
Term 2, 2022 – Monday 2nd May – Friday 8th July
Term 3, 2022 – Monday 25th July – Friday 30th September
Term 4, 2022 – Monday 17th October – TBC
SPORTS
All of our Term 4 sports have now started. It's a short sharp season this term so the teams will be right in the thick of it before they know it. We have plenty of sports happening this Term with Basketball on Monday afternoon, Mini Polo on a Tuesday, Volleyball on Friday and T-Ball and Softball on Saturday mornings. Despite Rippa Rugby being cancelled for the term, one of our awesome parents has organised a smaller version of the year 1&2 competition to go ahead for just our school. It's so great to see these players in action.
A quick reminder that if your child still has a sports uniform from last term, and they are not playing a sport this term I need to have all uniforms returned before the end of the year please.
Congratulations to our Year 6 Matua Blue Ferns netball team who came runner up in their division. They were awarded a very fancy trophy that we get to display in our trophy cabinet which is in the entrance to the Hall. These girls have all played together for the past few years with their coach Jo-Marie showing that consistency and dedication is key. Our girls were awarded their magnificent trophy at Friday's assembly.
Sports Fees – I will be putting these up on Kindo this week and sending out an email reminder. Those who have yet to pay for last term will receive an email and the amount will be loaded onto your child's Kindo account.
Mini Polo (flippaball) – we are in desperate need of 1 or 2 players for our year 3&4 teams only. If your child is interested or has a friend who plays and would like to be on their team can you please email me ASAP as we need you! My email address is 
sport@matua.school.nz
.
I hope everyone has an enjoyable spring season of sport. I can't wait to hear all about it from the children.
Nga Mihi
Stacey Sutherland
LUNCH ORDERS – WEDNESDAY & FRIDAY
Day change to Wednesday from Term 2!
Now with two days of ezlunch each week, your kids will have a great variety of healthy and tasty school lunches.  Simply order by clicking here.
Order (or cancel) any time before 9am on the day or schedule in advance.

Order anytime before cut-off or schedule in advance. Lunch will be delivered to school at lunchtime on a Wednesday for Pita Pit or Friday for Subway.ezLunch orders are made online through your myKindo account.  You can order lunch by simply going to www.mykindo.co.nz
Click here to view the menu.
Help? Visit support.mykindo.co.nz or tel. 09-869 5200 Mon-Fri 8 am to 4 pm.

Find out more ezlunch.co.nz or mykindo.co.nz
Our School App
We have a new school app to keep you up to date with events and notifications. Click on the button below to check it out.
Setting up with Kindo
Kindo is our new prefered payment and permission system. To help you learn how it works, we've added their new help sheet and video. We hope it helps.
Hip Hop Classes Just Dance Term 1 2022 !
Just Dance  is a fun introduction to dance for Year 0 – 8's with a focus on building self-confidence for the children.
Choreography is kept simple so that children of all levels can have a go.
This term fees are $50 per child, per term 1 and invoiced directly to the parents. Classes run for 10 weeks this term which includes 9 classes plus a performance.
 Classes will be held lunch times beginning Week 2
Tuesdays lunchtimes
HOW TO ENROL
Simply click on the link below & fill out the online enrollment form
https://docs.google.com/forms/d/1t9ESM4_GiXjuEaN9gChBmEXpSBzj4V9yPzao8eUcfFk
If you have any questions you are welcome
Valentina
Paripskaya.valentina@gmail.com
0272216457
Justice of the Peace Service available
St Columba Church 502 Otumoetai Road
Every Tuesday from 10 a.m.- Noon
'No appointment required'