Heron Herald Term 4, Week 8, 2020
Matua School is proudly supported by…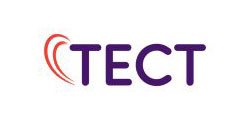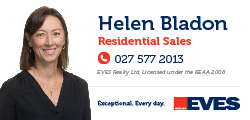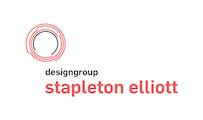 FROM THE PRINCIPAL'S LAPTOP
Kia ora koutou,
There has been plenty of action around Matua School over the last couple of weeks. Our Senior Team has been enjoying 'EOTC Week', with so many exciting activities on offer. It's wonderful to see parents being willing to support and children out trying new things, taking risks, and building new friendships. 
Building Projects
Over the Christmas holidays, there will be three different building projects happening on the school site. We are very excited to have the Superloo toilets being refurbished, which will see the facilities improved for our students. Room 16 and 17 will also have some internal refurbishment completed, including new carpet, wall coverings, lighting, and paint. The largest project is the refurbishment of Rooms 4 and 5. This block will undergo a significant upgrade, which will see it transformed to be similar to Room 11 and 12. This final project will not be completed until the end of Term 1, 2021. 
Before and After School Parking
The challenges of increased traffic around the school during drop-off and pick-up times continue to be an issue. Sadly, too many people choose not to follow road rules and are parking on yellow lines, across driveways, and blocking others in. The council is planning another blitz on this during the last few weeks at school, focusing on Strathmore and Audrey Place.  
ICAS Assessments Competition
Earlier this year, several children took part in the ICAS Assessments. This competition includes a range of subjects such as Science, Digital Technology, English, Spelling, and Mathematics. Matua School achieved excellent results, with many students receiving an award. Of special note are two children recognized for achieving the top mark in New Zealand for their age-group. Emma Grice placed top in NZ for English, while Chester Webb placed top in NZ for Spelling. For all the results, please click on THIS LINK.
Reports and Class Placements
Next Friday, 11th December, children will meet their teacher and class for 2021. That day parents will be emailed an End of Year Report along with class placement details. 
These documents will be sent to the email addresses that are recorded in our database. 
Marcus Norrish
Principal
2021 STATIONARY LISTS FOR OTUMOETAI INTERMEDIATE
For any year 6 students that are going to Otumoetai Intermediate next year, you are able to pre order stationery if you would like to. This needs to be by Friday the 4th December. The cost is $36.50.
If you wish to pay by direct credit, their bank account number is; 12-3407-0029060-00. Please use your child's name as a reference
TAURANGA CITY COUNCIL
Long-term Plan (LTP) 2021-31
The LTP is a 10-year plan which is refreshed every three years, to review progress towards our city's priorities and amend those priorities if we need to. It's also a chance to find a balance between what we need and what we can afford, allowing all residents to have their say on the future of their city. More information on the LTP can be found here – www.tauranga.govt.nz/ltp.
Currently Tauranga City Council is reaching out to the community to start determining the level of involvement you would like to have in the LTP process. Whether this means providing regular updates through school newsletters and/or hosting workshops for you to attend, they want to know the best ways to support you in getting the information you need.
This is your opportunity to help build a great city for yourselves and your children.
They will be in touch again in the New Year to discuss the ways you may like to receive information and how they can support you through the LTP process. In the meantime, please contact Jacquie Jardine of Tauranga City Council at Jacqueline.Jardine@tauranga.govt.nz if you have any questions and/or comments.
LIBRARY
Some of our Matua students celebrated the first ever Tauranga Moana Book Festival and attended the Harry Potter Quiz Night last Saturday at Papamoa Library.  Many had been practicing their Harry Potter trivia during morning tea times and at home.  The questions ranged from magical creatures, to spells, movies, name the face or place, and famous quotes.
Some of our favourite quotes we guessed were:
"You're a little scary sometimes, you know that? Brilliant … but scary." – Ron Weasley
"When in doubt, go to the library." — Ron Weasley
"He can run faster than Severus Snape confronted with shampoo." — Fred Weasley
Zara (aka Luna Lovegood) won the best costume chosen by non-other than Professor Umbridge!!!  Our Participating Matua Teams Super Rad Cookies, Potty about Potter in Matua, and Matua Potter Fans were unfazed by some tricky movie questions, considering that most of our team members have yet to watch the Harry Potter movies!!  They instead relied on their literary skills and recollections from the book series.  The Harry Potter Quiz Night was indeed a happy place for a group of avid book readers!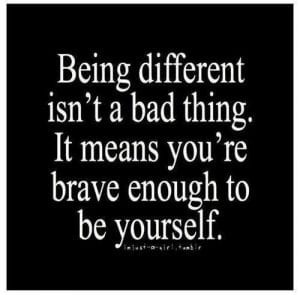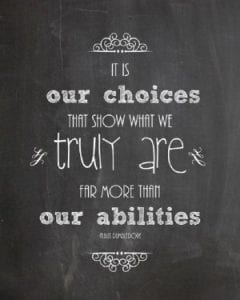 MATUA SHOWCASE
Music Corner
 Over 100 students participated in the Matua Showcase at the Atrium last week. Congratulations to the Ukulele, Kapahaka, Choir, Recorder Karate Black Belts, Marimba, Kapahaka Iti (video), Gymnastics, Chinese Dance, our Jump Jam Groups, and our awesome MC's and tech support crew for an awesome display of the performing arts in our awesome school.
LUNCH ORDERS
ezLunch orders are made online through your myKindo account.  You can order lunch by simply going to www.mykindo.co.nz
Order anytime before cut-off or schedule in advance. Lunch will be delivered to school at lunchtime on a Friday. You have the option of Pita Pit or Subway.

Click here to view the menu.
Help? Visit support.mykindo.co.nz or tel. 09-869 5200 Mon-Fri 8 am to 4 pm.

Find out more ezlunch.co.nz or mykindo.co.nz
TERM DATES 2020 / 2021
Term 4 – Monday 12th October – Wednesday 16th December
Term 1, 2021 – First Day: Tuesday 2nd February 2021 – Friday 16th April
Waitangi Day – Monday 8th February
Easter – Friday 2nd April – Tuesday 6th April inclusive
Term 2 – Monday 3rd May – Friday 9th July
Queen's Birthday – 7th June
Term 3 – Monday 26th July – Friday 1st October
Term 4 – Monday 18th October
SPORTS
Kids Triathlons
Well done to everyone that participated in the Weet-bix TRYathlon on Sunday.
We had 80 participants signed up under Matua School and it was fantastic to see their glowing faces after the event and to hear that they all want to do it again in 2021.
Extra high five to those kids that came along and practiced before the event last week at school. It was great to see the kids at training giving 100 percent effort and it really helped prepare them for the day, they learnt how to set their bike and gear up in transition and learnt how their bodies feel changing from swim to bike and bike to run. Well done everyone!
The following kids triathlons are coming up over summer for those that want to give some more events ago
Pahoia School Triathlon – Omokoroa, Sunday 21 February 2021
https://www.facebook.com/events/d41d8cd9/pahoia-school-triathlon/429588358214461/
Marra Triathlon – Mount Maunganui, Sunday 14 March 2021
https://triathlontauranga.org.nz/events/marra/
WBOP Athletics
Congratulations to the following Matua senior students making it through to represent the East Cluster Schools at the Western Bay Athletics competition. Unfortunately this event was cancelled due to bad weather on Wednesday. Well done on your fantastic efforts at East Cluster!
Addison – Yr 5 Cricket Ball Throw, Fergus – Yr 5 Cricket Ball Throw, Jaxon – Yr 5 100m Sprints, Sam – Yr 5 Discus & High Jump
Jakob – Yr 6 High Jump, Georgia – Yr 6 High Jump
Sports Uniforms
Can you please return any unused sports uniforms back to school. Please write your child's name on a bag and put it upstairs by the sports office. Thank you
SCHOOL POOL
The Matua school pool is now open to the Matua School community!

For your key, there are 3 steps to follow:

Go ahead and register on the pool webpage first: https://www.matua.school.nz/pool/
Then go to Kindo to make your payment for $100 ($75 for the season + $25 refundable key deposit): https://shop.tgcl.co.nz/shop/index.html
Then come in to the school office and pick up your key any time during school hours

You'll also hear from the pool committee from time to time, via the Matua School Pool Facebook group (https://www.facebook.com/groups/MatuaSchoolPool/) and the Matua school newsletter.

Kind regards,

Matua School Pool Committee:

Sheldon Nesdale (board of trustees member)
Pam Heaton (parent)
Steve Hannah (school caretaker)
Marcus Norrish (school principal)
PARENTING SUPPORT
There is no doubt that parenting can be a challenge at times.  If you would like to grow as a parent or get support as you navigate a challenging time there are a number of ways to do this.  One local opportunity is Natural Parenting by Emily Legg.  For more information check out this website: http://naturalparentcoach.co.nz/
Our School App
We have a new school app to keep you up to date with events and notifications. Click on the button below to check it out.
Setting up with Kindo
Kindo is our new prefered payment and permission system. To help you learn how it works, we've added their new help sheet and video. We hope it helps.