Heron Herald Term 4, Week 8, 2021
Matua School is proudly supported by…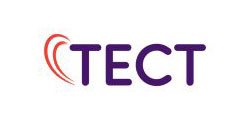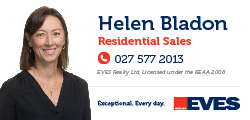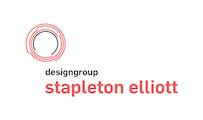 Kia ora koutou,
We are just a few days away from the end of school for 2021, and can you believe what a year it has been?! I met with both the Board of Trustees and PTA this week, and in both meetings, we reflected on how even with the uncertainly and interruptions that COVID has brought, as a school we have managed to run many of our key events and programmes, albeit sometimes with a necessary different format. For this, we are so grateful. I do want to thank both our BOT and PTA for their support throughout the year. Our school would not be the same without parents who are willing to get involved using the skills and passions they bring. We are so lucky to have a community that is engaged and highly skilled, so thank you for the time you have given.
I would also like to thank and acknowledge two of our teachers who are moving on from Matua at the end of this year. Jane Somerville will be taking up a teaching position at Karangahake School and Natasha Walker finishes her short-term contract after stepping in when Mr. Morris moved on earlier in the year. We wish you both all the best for your next steps.
As we finish 2021, we want to acknowledge our Year 6 students, and celebrate their time at Matua School.  For many, they have been here since they were just 5 years-old, and this next step in their journey will be a significant one.  We are also aware that there are a number of families who will have their youngest child leaving Matua School this year.  We wish you all the best as your whānau move to a new stage of life, with more of a focus on parenting around mobile phones and drivers licences just around the corner!
While we are holding a school-only Year 6 leavers assembly on site, we also wanted to farewell this group with an Online Leavers Assembly.  Thanks to Mr. Hantller who has co-ordinated a wonderful video, professionally filmed and showcasing many of our school songs, choirs, performance groups, and senior students.  We would encourage you to sit down with your family and watch this video together.  Your children have contributed to this and will enjoy sharing a snapshot of Matua School life with you as you watch.
Congratulations to all our Year 6 Leavers, on a journey well done and for leaving your mark on Matua School.  You will always be part of the Matua whānau and we look forward to cheering you on in whatever you do in the years ahead.
WHOLE SCHOOL FUN DAY
On Monday 13th December we will be holding a Fun Day for all children. This is a time to celebrate and reward the children for everything they have achieved in such a weird and interrupted 2021. Children will come to school in mufti and will need their togs, a towel, rash shirt, scooters, helmets and shoes (if they wish), plenty of food, a drink bottle, sunscreen and a hat. There will be a lot of fun things on offer including an inflatable obstacle course, sprinkler park, water slide and the Fun First Football team will be there to give everyone a go. We ask that all children bring a gold coin donation to help cover the cost of the day.
Thank you!
SKIDS
Kia ora koutou,
Gemma here from Skids Matua just reaching out to all you amazing Matua parents/caregivers and children to let you know some of the exciting things we have been up to this term and what is coming up in our action-packed school holiday program.
We have been loving the summer weather and have been having a blast outside with football and cricket games, terminator tag and sand creation competitions and even sometimes enjoying an ice block treat, especially on those very hot days.
Inside we have had loads of fun crafts like making emoji creations, learning Whai string games, making quesadillas, playing paper plate tennis, practicing our dance moves with musical statues and next week we get to make robots from boxes then later in the week marshmallows and pretzel stick robots, YUM!
As the end of the year quickly approaches, we have our holiday program ready for you to book and will be open on the 15th from 12:30pm for an end of year party which is available for you to book under special day.
Here are some of the exciting things happening over the next few weeks before Christmas:
We kick it off with wheels day fun, which is always a hit with the kids, we have some yummy treats in our garden party, we then learn about some of the different ways people celebrate this time of year. Kiwiana Christmas and superhero days follow that up.  We hope to see you for these fun days as we wrap up the roller coaster of a year we have had.
To all the Matua kids if we don't see you before Christmas hope you have an amazing Christmas and safe summer break.
Merry Christmas
From your Matua Skids team.
ENROLMENTS FOR 2022
If you have children due to start with us in Term 1, 2022, please enrol them asap. We are in the process of organising classes for next year and it would be incredibly helpful to know who is coming.
If you are moving away or changing schools, please notify the office as soon as you can. This is a huge help.
CHANGE OF CONTACT DETAILS
Please also keep the school office up to date with new contact details. If you have moved house, changed your mobile or home phone numbers or email address. 
PTA
Hayley and I would like to take this opportunity to thank everyone who has helped with PTA events this year. Another disruptive year with cancellations but we are grateful we got a good run in with the gala and disco. Any help, no matter how small helps us to keep the PTA going and supporting the school to see projects come to fruition.
Gala 2022
We intend to hold the gala on Saturday 19th March 2022. We will be watching the traffic light settings over the holiday period and make a final decision about this at the first PTA in February. We will continue with plans in the background for things that need to be booked in advance.
Uniform Shop
The PTA are grateful of any uniforms that are no longer needed for our second hand shop. All items are $5. Donations can be dropped at the school office. All money raised goes back to the school.
We are looking for a volunteer to open the uniform shop on the open day in January. Please message us via the Facebook page or email 
pta@matua.school.nz
 if you can help.
First meeting of 2022
The first meeting for 2022 will be on the first day of school – 7pm in the staff room. We look forward to welcoming some new helpers!
Again, a whole hearted thank you to all our helpers this year and we wish you all a very Merry Christmas and Happy New Year.
Karen and Hayley
PTA Co-chairs
TERM DATES 2022
Term 1, 2022 – Tuesday 1st February 2022 – Wednesday 13th April
Term 2, 2022 – Monday 2nd May – Friday 8th July
Term 3, 2022 – Monday 25th July – Friday 30th September
Term 4, 2022 – Monday 17th October – TBC
SPORTS
As we round out another strange and disrupted year I would like to thank all our amazing volunteers who have stuck with us and worked hard with our sports teams. We couldn't do it without all our coaches, managers, umpires and sideline supporters so thank you and we hope to see you back again next year!
Our extra curricular sports teams have had a very successful year with our Rebels basketball team coming runners up in their grade in the winter league. The Blue Ferns netball team were also runners up for division 2 and the Mighties hockey team won their division. The Sharks mini polo team have won the year 5&6 A grade final this week. It was a great game, all players gave it their all and beat Pillans Point School 11-5.
Huge credit to Coach Brendan for his awesome work with the team. Congratulations to all our teams who have placed in their sports grades over the year. Well done to all our teams this year. What a fantastic group of sportspeople we have.
I would like to say a huge thank you to Renn Thompson for doing an outstanding job organising the rippa competition for our year 1&2 teams. After the module was cancelled for the term due to Covid related issues, Renn put together a few teams of those who still wanted to play. We had a little 6 week competition with only 1 day being rained off. This week we rounded off the competition with a little BBQ picnic. Huge thanks to those who helped support this little get together. With our parents being unable to attend school events this term it was really nice to be able to watch them participate and have a great afternoon. Well done Renn, a fabulous job well done.
Our parents who have coached or managed our teams in the past will know that our team kit bags and first aid kits were well overdue for an upgrade. I am happy to announce we have some beautiful new kit bags and first aid kits that will be distributed for our teams next year. I look forward to handing these out with confidence knowing we have everything we need for our teams.
The Weetbix Kids Kiwi TRYathlon is happening next year on Sunday 20th February at Arataki Park, Mt Maunganui. I have created a school group for Matua School. Register now at 
https://tryathlon.co.nz/
Sports uniform returns are going to be a little rushed at the end of this term with basketball playing its last game on Monday 13th November. Can I please ask that these are washed and returned by Wednesday at the latest as this is the last day of school! It might even be easier if one parent from the team takes ALL uniforms home to wash and return in one bulk lot. Thank you for your assistance in this.
One final reminder that sports fees need to be paid before the term is finished. Any fees left unpaid could mean your child missing out on being placed in a sports team next year until the fee is paid.
A final thank you to our Year 6 parents who are now leaving us at Matua. Thank you to all those who have helped me out over the years with transport, coaching, managing and umpiring. Your help has been greatly appreciated and I wish your children the best of luck in their future sporting endeavors.
Have a safe and happy Christmas break with your family and friends. I look forward to seeing everyone back in 2022 for a great (hopefully uninterrupted) year full of fun and exciting new sporting events.
Nga mihi
Stacey Sutherland
LUNCH ORDERS – WEDNESDAY & FRIDAY
In 2022, Pita Pit will no longer be available. This is due to lack of orders. Subway will be available on a Friday.
Now with two days of ezlunch each week, your kids will have a great variety of healthy and tasty school lunches.  Simply order by clicking here.
Order (or cancel) any time before 9am on the day or schedule in advance.

Order anytime before cut-off or schedule in advance. Lunch will be delivered to school at lunchtime on a Wednesday for Pita Pit or Friday for Subway.ezLunch orders are made online through your myKindo account.  You can order lunch by simply going to www.mykindo.co.nz
Click here to view the menu.
Help? Visit support.mykindo.co.nz or tel. 09-869 5200 Mon-Fri 8 am to 4 pm.

Find out more ezlunch.co.nz or mykindo.co.nz
Our School App
We have a new school app to keep you up to date with events and notifications. Click on the button below to check it out.
Setting up with Kindo
Kindo is our new prefered payment and permission system. To help you learn how it works, we've added their new help sheet and video. We hope it helps.
CodeCamp
CodeCamp allows kids from the ages of 7-12 to develop 21st century skills in a fun and action packed environment. Develop confidence & initiative through design, creativity, solving problems, presenting & collaboration. Create games, apps.
Venue: Classic Flyers Aviation Museum, Mt Maunganui
Dates: 17th – 21st January & 24th – 28th January
Launch special: Free tour of the Aviation Museum
,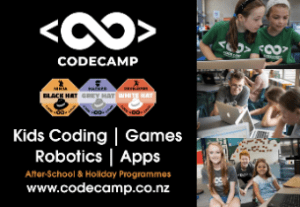 CHILDREN'S HOLIDAY ART WORKSHOP and SWIM
Once again Lynne Sinclair Taylor is running this popular workshop for ages 7 to 12. The children will have fun while learning about colour and techniques. All art supplies provided. Limited numbers. Optional warm swim at end of class.
Wed 19th January 10am to 3.30pm
Cost: $65 ($45 for additional children in family)
Where: Lynne's home studio, 15 Hartwell Place, Matua, Tauranga.
To enrol: Contact Lynne on 021 121 9864 or lynnestaylor@gmail.com by Saturday 16th January
Lynne has been tutoring children and adults for over 25 years.