Heron Herald Term 3, Week 1, 2020
Matua School is proudly supported by…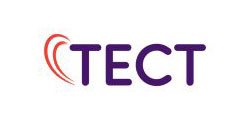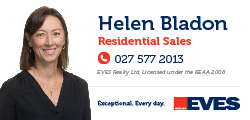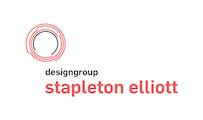 FROM THE PRINCIPAL'S LAPTOP
Kia ora koutou,Welcome back to Term 3 at Matua School.  We are looking forward to a wonderful term of learning that is not quite as eventful as Term 2!
Three-way Conferences – Book your times now
Our mid-year Three-way conferences are scheduled for the end of Week 3, on Friday 7th August.  School will be closed for normal classes on that day, so please keep children home and bring them with you to the parent/student/teacher meeting.  It is fair to say that parents have a range of thoughts and experiences when it comes to Three-way conferences.  It is common practice across New Zealand schools to operate these meetings in this way, as part of the reporting process.  While this is a move away from the traditional one-way transference of information from teacher to parents, it is consistent with the characteristics of effective assessment in the NZ Curriculum.  Three-way conferences are designed to achieve the following goals:
to encourage students, parents and teachers to engage in open and honest dialogue
to grow student capacity to take on personal responsibility for their learning
to increase parent understanding of their child's progress and achievement
to teach students the process of collaborative reflection and self-evaluation
The primary focus of these meetings is your child's progress and achievement at school.  There are times where a parent likes the idea of having some meeting time without the child present.  If you have something to discuss that you'd prefer to do without your child, please let the teacher know at the start of the meeting so that the last 5 minutes can be set aside for this purpose.
To make a booking go to: https://www.schoolinterviews.co.nz/
Enter the Code: nmd9y
Reports
Mid-year reports will be sent home to parents during the week leading up to our Three-way conferences.  We have made an adjustment to the way we report achievement against curriculum levels, as the feedback we have been getting is that this has been difficult for parents to understand.  We hope that the new graphic will be helpful.  However, to support further, I will be running two parent meetings on Friday 7th (during the conferences) to discuss this reporting format and share information around curriculum levels.
These parents meetings are scheduled for:
Parent Meeting #1 –  11:00am
Parent Meeting # 2 – 4:00pm
Both meetings will be held in the staffroom.
Marcus Norrish
Principal
Three-way Conferences
Friday 7th August
(School will be closed)
Young Einstein Competition
East Cluster Winter Tournament
KIDS CAN RIDE
Our senior team have enjoyed working with the team from Kids Can Ride this week.  This is a fabulous opportunity to learn about bike safety and road rules, while developing confidence riding in our local area.  We've certainly had our fair share of rain, but there has been plenty of fun all the same.
PTA EVENTS UPDATE
The PTA are excited about planning a few events that will allow the school community to have some fun and enjoy time together.  It has been decided that the Matua Quiz Night will run this year!  The date is still needs to be confirmed, but now is the time to start planning that costume and getting your team together!
Also on the calendar is the
Quiz Night – Saturday 17th October
Night Markets – Thursday 19th November
School Disco   – Thursday 6th August
The Matua School Disco
Thursday 6th August 2020
Theme; Tropical Holiday come dressed in your best holiday outfit.
Tickets: $5.00 (paid at the door – cash only)
Years 0-3 Juniors only 5.00pm till 6.00pm
Years 3-6 Seniors only 6.15pm till 7.30pm
(Year 3s can go to either session)
Food: Will be available to purchase on the night.
Please bring your own drink bottles.
Prizes for Junior and Seniors:
– Best Costume
– Game winner
The PTA will also be putting on our fun Christmas night market on November 19th so we can support our local small businesses and get some Christmas shopping ticked off our list.
Keep an eye out for information coming to you soon for the school quiz night which is always a great night full of fun and laughs.
So mark your calendars and keep an eye out in the newsletter for more information early next term.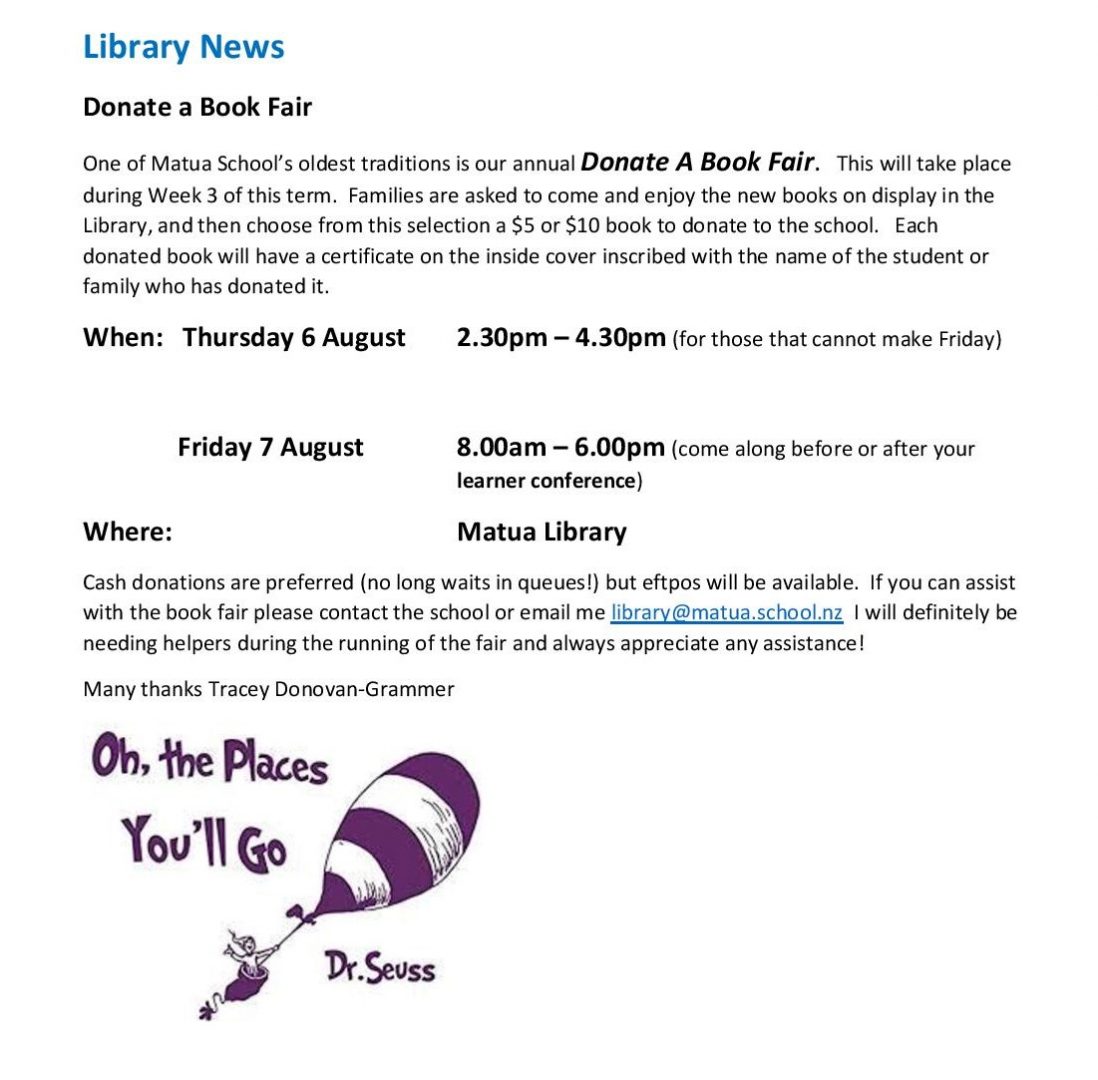 NIGEL LATTA
Pillans Point School are holding an evening with Nigel Latta on Tuesday 4th August, 7 – 8.30pm at City Church Tauranga.
Tickets are only $10 each, and he will be basing his talk on resilience building.  Click 
here
to take you to their website to purchase tickets.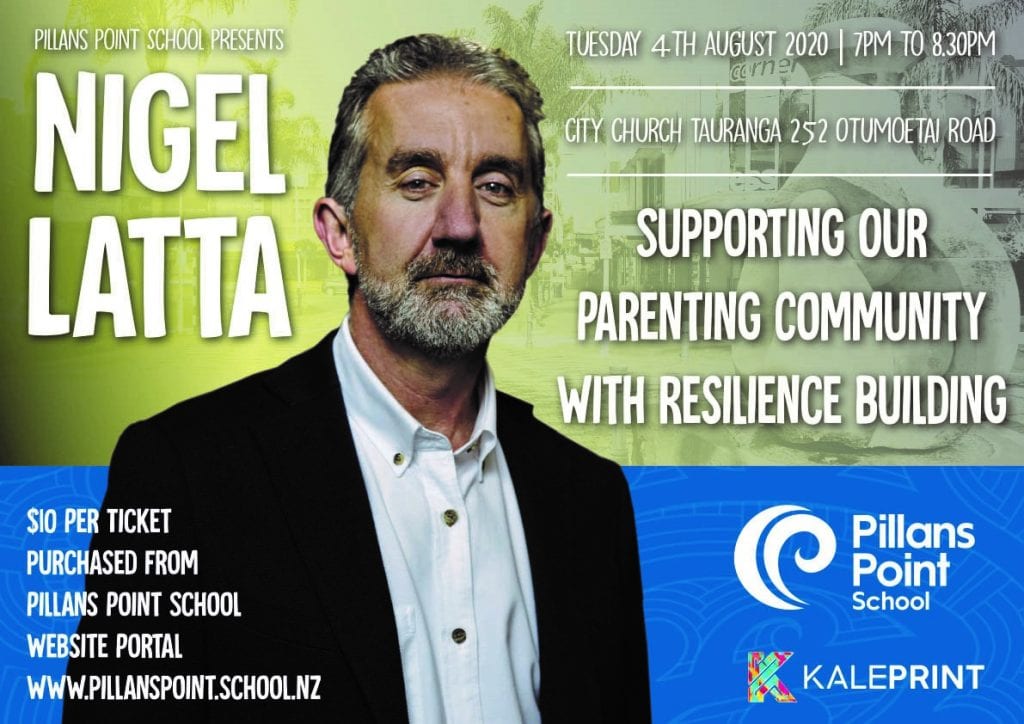 OTUMOETAI INTERMEDIATE
The first event is an information evening for all Year 6 students and their families to be held at Otumoetai Intermediate on Wednesday 12th August, 7:00pm to 8:30pm.
SPORT
2020 winter sports are kicking into action. Thank you to the parents who have volunteered their time to coach and manage.
BASKETBALL – started last term and we have 4 teams in the current competition.
Year 1 & 2 Mini Blacks team
HOCKEY  – Started last term with 4 teams ranging from year 3 -6.
The Year 4 Bluesticks won their game against Tauriko 5-3
NETBALL – kicks off this Saturday and we had such a great response this year we have 5 teams playing.
If you are not in a team but curious about one of these sports, let me know and I can give you the details so you can pop along to cheer and support your school team/friends. You may even want to try it next time it is offered. Contact Kathleen Williamson the Sports Co-ordinator on sport@matua.school.nz
You are a "Superhero"
A huge "shout out"to the parents/grandparents/brothers/sisters who have volunteered their time to help with sport this season. From coaches, managers and to the parents who make sure their child is always at training/games on time, trying their best with a smile. Please share with your young sports star the following things we want our Matua young sports people and families to remember. In order to foster great sportsmanship and to create a positive sporting experience:
Be respectful
By turning up to training and games on time

Listen when the coach/manager/adult is talking
Follow instruction
Listen to your fellow team mates when it's their turn to talk
Be supportive

Help your fellow teammates

Cheer/clap when a goal/try is scored, even if it is the other team

Build your team mates confidence by encouraging them, telling them 'well done' when they do something cool or great.

Be a great sportsperson

At the the end of the game, cheer for the other team, your umpire and then your own team

Line up and shake hands with your opposing team, smile and look at them and say thank you or good game (and mean it)

Thank your umpire, coach, manager, parent for taking you

Help tidy up gear, keep the sports court/field/ area clean and tidy

Walk and smile with pride that you "tried your best"
ACCORD TEACHER ONLY DAYS
As highlighted earlier in the year, we had three 'Accord Teacher Only Days' scheduled for 2020.  With COVID-19 we removed the Term 2 date.  Two further days are scheduled, one for Term 3 and one for Term 4.  School will be closed for instruction on the following days:
Monday 17th August, 2020
Tuesday 27th October, 2020 (attached to Labour weekend)
ORAL LANGUAGE – PARENT COURSE OPPORTUNITY
Year 0-3 Parents and Whānau Oral Language Workshops
When:  Wednesday 12th August, 2020
Session 1:  9:15am to 10:15am, or
Session 2:  1:40pm to 2:40pm
Venue:  Bethlehem Primary School Hall
Over the last three years Matua School has been working with Jane van der Zeyden to develop effective oral language practices.  Jane, an oral language educator and presenter and will be providing an opportunity for parents to consider how important oral language development and competence is for children to become "super learners," and to gain effective literacy skills in reading and writing.
This workshop will give you some ideas of the important things that both preschool and school-aged children need to know about oral language and how you can support them at home.  This will include:
Reading to your children
Using nursery rhymes
What to do when you hear grammatical errors
How to use everyday events to start a rich conversation with your child
Parents are welcome to stay and chat at the end of the presentation.  Jane will be available to answer any questions.
Tea and coffee will be provided.
RSVP not required
GARDEN TO TABLE
Garden to Table would like to thank Brookfield New World for their generous donation towards our very successful programme.
Also a big thank you to Steve for helping to construct our new greenhouse tunnel.
We need help!
This term Rooms 9,10 and 17 are taking part in the Garden to Table programme. These rooms took part in the programme during term 1 and are lucky enough to be part of it again in term 3. We are looking for support with volunteers helping out in the garden and in the kitchen.
The Programme.
Garden to Table's aim is to introduce New Zealand primary and intermediate school students to good food that they have grown, harvested, cooked and shared in their own school or organisation, with the help of peers, volunteers and teachers. The students are involved in all aspects of gardening in an environmentally sustainable garden, cooking and then enjoying a delicious, seasonal meal they have produced themselves. Students' knowledge, gained by being engaged in both the garden and kitchen, is taken back to their classroom where it is reinforced in their day-to-day learning. These new learning threads are then picked up by the classroom teacher and woven through the curriculum as a whole. The programme aims to provide children with sustainable skills for life that can be taken back to their families, whanau and communities.
WHO CAN VOLUNTEER?
Volunteers can be parents, caregivers, grandparents, aunts, uncles, next-door neighbours, students or retirees – anyone from within the school or local community who is keen to contribute their time and enthusiasm. And volunteers need no special skills other than an interest in the Garden to Table philosophy and working with children.
We have had the pleasure of hearing back from many of our GTT volunteers who have expressed real enjoyment about the time spent in the kitchen or garden, finding this time both rewarding and instructive.
Able to help
We have a timetable which anyone who is interested can add their name to. Volunteers just add their names to a time that suits them and as often as they like. If you aren't able to help on the day, there is another job. Washing the tea towels!  If you are able to help please contact:
emmab@matua.school.nz  to be given a link to the timetable.
Many thanks
Emma Bryant
NEW PTA CHAIRPERSON NEEDED
With Brenda finishing we are looking for a new PTA Chairperson to lead an engaged and passionate group of Matua School parents.  This is a great year to take on the role as Brenda is willing to support the transition.  We have an active group of parents on the team ready to support a new person in this role.  If you'd be interested in exploring the idea please email Brenda at matuapta@gmail.com or Marcus Norrish at marcusn@matua.school.nz
PARKING
Parking around the school during pick up and drop off times can certainly be a challenge.  The council have received a few complaints from residents about people parking on the yellow lines and so will be sending people out to 'encourage' drivers to park in legal spaces.
SCHOOL POOL KEYS
If you still have a key for the school pool, please can you return it to the school office. We will then be able to refund your $25 key bond.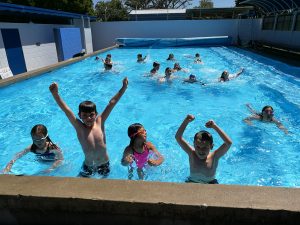 LUNCH ORDERS
ezLunch orders are made online through your myKindo account.  You can order lunch by simply going to www.mykindo.co.nz
Order anytime before cut-off or schedule in advance. Lunch will be delivered to school at lunchtime.

Click here to view the menu.
Help? Visit support.mykindo.co.nz or tel. 09-869 5200 Mon-Fri 8 am to 4 pm.

Find out more ezlunch.co.nz or mykindo.co.nz
TERM DATES 2020
Term 1, 2020 – Monday 3rd February – Thursday 9th April 
Thursday 6th February – Waitangi Day. School will be closed.
Term 2 – Tuesday 28th April – Friday 3rd July (Mon 27th is Anzac Day Observed)
Term 3 – Monday 20th July – Friday 25th September
Term 4 – Monday 12th October – Wednesday 16th December
Term 1, 2021 – First Day: Tuesday 2nd February 2021
SENIOR SCHOOL CROSS COUNTRY
Last term our senior students spent a very chilly morning down at Fergusson Park to compete in the Cross Country Run. A great effort from all our students and many thanks to all our parents that came to help and support the event.
The results for first, second and third places are as follows:
Y5 Girls                         Y5 Boys                    Y6 Girls                         Y6 Boys
Addison Davis               Sam Stronge              Isabelle Duske              Jakob Fowler
Clare Baker                    Max Fitzgerald           Nikita Hermann             Diago Hopkins
Hettie McLean               Ben Goddard             Serenity Rice                 Riley Fagan
Our School App
We have a new school app to keep you up to date with events and notifications. Click on the button below to check it out.
Setting up with Kindo
Kindo is our new prefered payment and permission system. To help you learn how it works, we've added their new help sheet and video. We hope it helps.