Heron Herald Term 3, Week 3, 2020
Matua School is proudly supported by…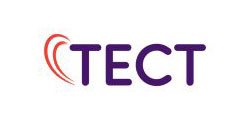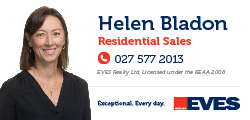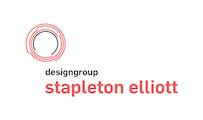 FROM THE PRINCIPAL'S LAPTOP
Kia ora koutou,
Tomorrow we have our Three-way Conferences.  As previously highlighted these are an opportunity to meet together, share progress and set goals for the rest of the year.  As teachers we value this time and look forward to growing the partnership we have in growing the children of Matua School together.  Mid-year reports were sent home in school bags yesterday and these documents will provide a starting point for our discussions.  We have created a new table to communicate student achievement in Reading, Writing and Mathematics.  We are aware that this kind of information can be challenging to understand at times and so I will be running two parent meetings on the topic of reports.
These parents meetings are scheduled for:
Parent Meeting #1 –  9:00am (note: this time has been changed from previous notices)
Parent Meeting # 2 – 4:00pm
Both meetings will be held in the staffroom.
Building Projects Update
We are in the process of working towards a number of building projects.  There is always a significant lead in time to getting projects underway with funding, planning and implementation phases all taking time to work through.  The projects that are currently being worked on are:
Refurbishment of Room 4 and 5. We hope to see this project being worked on over the Christmas period.
Refreshment of Room 15, 16 and 17.  This will include new carpet, wall linings, ceilings and lighting.  We hope to see this work done in the next school holidays.
Superloo redevelopment.  The timeline for this project is yet to be established, but hope to see it happen before the end of the year.
Outdoor Learning Area (between Room 16 and the hall).  2021
Hall Kitchen extension and hall refreshment.  2021
Key Dates
Hopefully you will have noted that we have started a list of key dates, published to the right hand side of this newsletter.  This list will include 'school-wide' or significant events.  Please note tomorrow's Three-way conferences and the upcoming Teacher Only Day.  Children are not at school for classes on either of these days.
Don't forget to drop into our library this week or during our Three-way conferences to see the Matua Bookfair.
Nga mihi,
Marcus Norrish
Principal
Three-way Conferences
Friday 7th August
(School will be closed)
Young Einstein Competition
East Cluster Winter Tournament
ACCORD TEACHER ONLY DAYS
As highlighted earlier in the year, we had three 'Accord Teacher Only Days' scheduled for 2020.  With COVID-19 we removed the Term 2 date.  Two further days are scheduled, one for Term 3 and one for Term 4.  School will be closed for instruction on the following days:
Monday 17th August, 2020
Tuesday 27th October, 2020 (attached to Labour weekend)
SATURDAY NETBALL
We love seeing our weekend sports teams out competing around the BOP.  There are so many Matua children involved in a range of sports.  Our netball teams are having a wonderful season with girls from Year 3-6 all involved in teams.  Thanks to coaches and mangers for helping make this happen!
TERM DATES 2020
Term 1, 2020 – Monday 3rd February – Thursday 9th April 
Thursday 6th February – Waitangi Day. School will be closed.
Term 2 – Tuesday 28th April – Friday 3rd July (Mon 27th is Anzac Day Observed)
Term 3 – Monday 20th July – Friday 25th September
Term 4 – Monday 12th October – Wednesday 16th December
Term 1, 2021 – First Day: Tuesday 2nd February 2021
Our School App
We have a new school app to keep you up to date with events and notifications. Click on the button below to check it out.
Setting up with Kindo
Kindo is our new prefered payment and permission system. To help you learn how it works, we've added their new help sheet and video. We hope it helps.