Heron Herald Term 4, Week 2, 2021
Matua School is proudly supported by…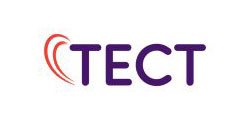 Kia ora koutou,
VACCINATION MANDATE
This week we received confirmation from the Ministry of Education regarding the government's COVID-19 vaccination order.  As a result of the order, everyone who works for a school, who may have contact with children or will be present at a time when children are also present, must have had a first dose of the COVID-19 vaccine by 15th November and be fully vaccinated by 1 January 2022, unless medically exempt.  I can confirm that Matua School will meet the requirements of the vaccination mandate prior to the dates required.
You will be interested to know that the scope of the vaccination mandate also includes volunteers.  Therefore, all parents and community helpers who take part in school trips, programmes and sporting activities will be required to provide evidence of vaccination.  We are currently working on the processes for collecting this information, however, it is important that you are aware that this requirement will impact upcoming events.
SCHOOL EVENTS
With Alert Level 2 gathering restrictions having a significant impact on schools, many events around the country are being cancelled.  It is increasingly difficult for us to run events normally, with any parent involvement making it even more difficult to meet requirements.  Our goal throughout the pandemic has been to keep school feeling as normal as possible for children.  While this is becoming increasingly difficult, we are working hard to maintain a sense of activity, fun and celebration throughout this final term.  Please understand that when we run events or trips, parents will be asked not to be present or limited numbers of parents helpers will be used.  This is not our preference but will be a decision we need to make to ensure the activity can happen for the children – which is the priority.  
COMPETITION SUCCESS
We love seeing Matua students take their passions and use them for good!  Congratulations to Leni, Abigail and Hajin who created and entered a video into the Tauranga Moana Biosecurity short video competition.  Winning first place for their age group, the girls won $250, of which $100 was donated to Kids Can!  You can check out their winning entry below – great work team!
MARK YOUR CALENDAR
Term 4 is quite a short one this year and we are already two weeks in.  Please note the key dates highlighted in this newsletter, including our final day of school being Wednesday 15th December.  As usual, school will finish at 12:30pm.
Our wonderful teachers continue to work hard to make Matua the best place for your children to learn and grow.  We all love being part of the team, and take pride in ensuring that all children are cared for and valued.  We are in the process of writing reports and setting up classes for next year.  Reports will be emailed home to you on Friday 10th December. 
Middle Team Tennis Workshop
Don Warner Cricket - Mini Syndicate
Middle Team Tennis Workshop
Community Ear Van At School
Last Day Of Term 4
Wednesday 15th December – 12.30pm
ENROLMENTS FOR 2022
If you have children due to start with us in Term 1, 2022, please enrol them asap. We are in the process of organising classes for next year and it would be incredibly helpful.
If you are moving away or changing schools, please notify the office as soon as you can. This is a huge help.
CHANGE OF CONTACT DETAILS
Please also keep the school office up to date with new contact details. If you have moved house, changed your mobile or home phone numbers or email address. 
EAST CLUSTER WINTER TOURNAMENT
Our senior students had a lot of fun at East Cluster Winter Tournament. The students competed against all the other primary schools in our cluster in hockey, netball, basketball, football and rippa rugby.
We had some great results, with our year 5 hockey team winning the tournament, the year 6 football team came second and the year 6 netball team came first.
Well done to everyone involved and huge thanks to all our amazing parents that helped to coach and manage our teams.
PTA
Quiz Night
Many of you will have already seen the Facebook posts or heard the news that we made the decision to cancel the Annual PTA Quiz Night Fundraiser. This is obviously very disappointing that we have now had 2 years running with no quiz. The popularity however will see the quiz return next year and we look forward to it being a great success.
Christmas Night Market
Enquiries about the Night Market had already started a couple of weeks ago – this is a popular event within the community. Unfortunately COVID strikes again and due to advice received by the school from the Ministry of Education along with the uncertainty of levels and restrictions associated with the current outbreak, we have chosen to cancel this year's market.
We will be back bigger and better next year!
November PTA Meeting
Tuesday 2nd November at The Matua Bar
Pop over to The Matua and have a drink with us. We'll be talking about ideas for our next product related fundraiser now that all the cookbooks are sold. We will also be discussing next year's Gala Day – successes and failures, and setting a date and format for next year.
We hope to see you there.
Take care out there,
Karen and Hayley
…
LIBRARY
Scholastic Book Issue 7 Term 4
The last day for scholastic book issues is Wednesday 3 November.  This is the last issue for 2021 for Matua School.   Any orders labelled as gifts can be picked up from the school office.   The delivery date will be announced on our Matua School Facebook Page.
End of Year Library Tidy Up
Thank you for your response to library emails concerning overdue books.  This new system has definitely ensured we have fewer outstanding books in the community.  This works especially well towards the end of the year when we are recalling all library books.  The school library will be closing to classes on Monday 22 November.  By this date all library books are to be returned.  If you are having trouble locating library books also check tote trays and classroom libraries before asking children to see Mrs DG in the library.
Library Stock Take
The library stock take will take place during week 7 (starting Monday 29 November) and week 8 (starting Monday 6 December).  We would greatly appreciate any helpers during this time.  If you are able to help with a morning or an afternoon over these weeks please contact the school office or email Tracey library@matua.school.nz
DIGITAL CULTURE AT HOME
Parents often comment on the challenges families face navigating the use of digital devices and keeping children safe online.  If you are interested in being equipped to build and maintain a healthy digital culture at home, follow the link below for more information on how to sign up for this 2 part course.
SKATEBOARD RAMPS
We run a 'Wheels Day' for the children on a Wednesday lunch time in the school car park. The children can bring in their skate boards, helmets, elbow and knee pads and spend the lunch break doing tricks, going over ramps and generally having heaps of fun.  We would love a few more skateboard ramps for the children to use.
Do we have any families that would like to donate a ramp they may have that is sitting at home not getting used anymore? Or are there any budding builders out there that would like to build some for us?
Please contact the school office if you are able to help in any way.
MUSIC HUB – GUITAR LESSONS
Kid's Guitar Lessons at School 3pm Wednesdays
Joe has a couple of places available for a beginners guitar group after school each Wednesday
For more information please go to   https://musiqhub-bop.co.nz/info or Text Wayne 027 271 7685
We'll be in touch right away with any other information and enrolment details!
TERM DATES 2021 / 2022
Term 4 – Monday 18th October – Wednesday 15th December
Term 1, 2022 – Tuesday 1st February 2022 – Wednesday 13th April
Term 2, 2022 – Monday 2nd May – Friday 8th July
Term 3, 2022 – Monday 25th July – Friday 30th September
Term 4, 2022 – Monday 17th October – TBC
Our School App
We have a new school app to keep you up to date with events and notifications. Click on the button below to check it out.
Setting up with Kindo
Kindo is our new prefered payment and permission system. To help you learn how it works, we've added their new help sheet and video. We hope it helps.